Palm Beach has long been known for its tropical take on the good life, a place at once refined and laidback, upscale and approachable. It's a haven for shoppers, art and design lovers, and those simply in need of a good beach vacation.
But while the Florida destination can trace back more than 100 years of glittering history, ongoing updates and developments prove that Palm Beach has no intention of leaving its popularity in the past.
In fact, between the oppression of ongoing lockdowns, restrictions, and the frigid temperatures of winter faced by most of the country, more people than ever are taking another look at the Sunshine State, and its southeast region in particular. With the verve of Miami just an hour south and Palm Beach's own beach-town vibe coupled with its elegance and ambition, there's perhaps never been a better place to be nor a better time to be here.
Tech companies, hedge funds, the sophisticated set, remote workers, and average Joes alike are taking note—and flocking there.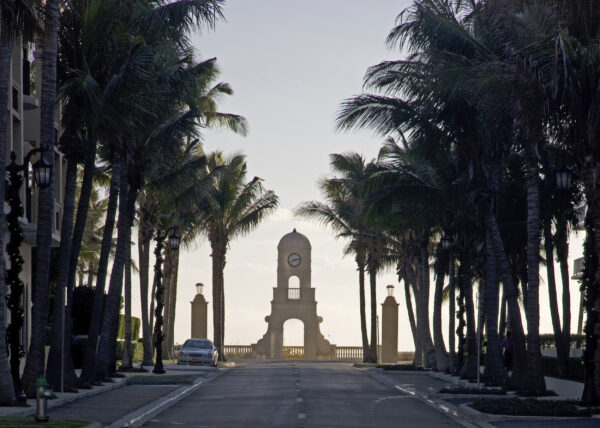 If you have plans to travel to Palm Beach this winter (the official "season") or even make the big move, let me be the first to welcome you to the glorious playground I call home.
It could take years to uncover all the hoppin' hangouts and hidden gems nestled in the many layers of this palm tree-dotted town. (Yes, Palm Beach is named for its abundance of palm trees, "planted" here by an 1878 shipwreck that spilled coconuts all up and down our shores.)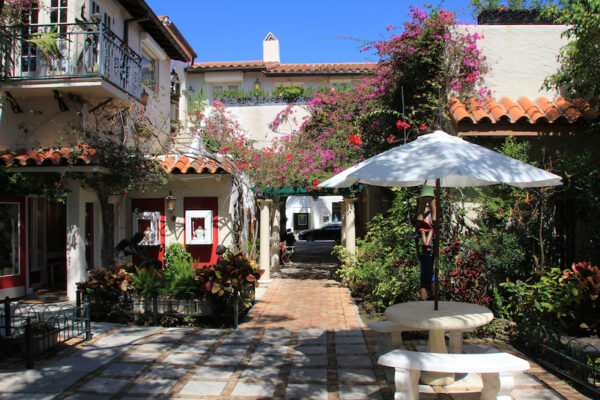 Start with this insider's guide and explore from there.
Getting Your Bearings
The main "happening" areas of Palm Beach—peppered with shops, restaurants, galleries, and foot traffic—are centered around the two main entrances to the island, the Flagler Memorial Bridge (which becomes Royal Poinciana Way on the island) and the Royal Park Bridge (which becomes Royal Palm Way on the island).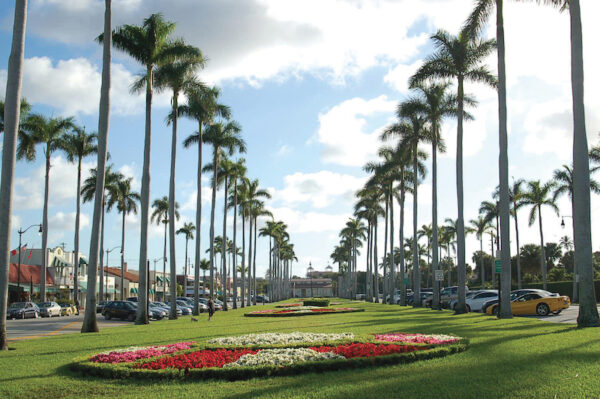 Don't bother trying to memorize these names; most refer to them as the north bridge and the middle bridge, respectively. The southern bridge, which connects Palm Beach via Southern Boulevard, is in a residential area—and deposits you directly at Mar-a-Lago, now the residence of former President Donald Trump.
Exploring the Great Outdoors
First and most obviously, the beach is a major draw in Palm Beach. However, parking's a bit of a bear, mainly because there isn't any—there are a few streets in the main part of town where public parking is available (sometimes paid, sometimes free for two hours), but the rest is by permit only. Those who reside in the area eventually just find a go-to spot and beach routine that works for them, so I suppose my best advice for beaching it is "good luck."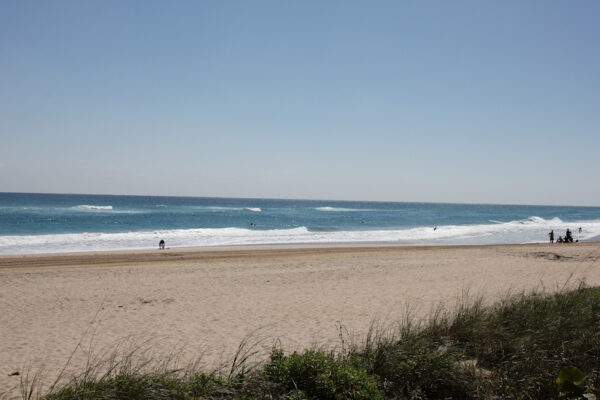 Of course, those staying in hotels have it easy when it comes to the beach; The Breakers, for example, is oceanfront so it has direct beach access, and The Colony Hotel will drop you off to an easy-access beach spot in a pastel-pink "beach limo" (read: extra-long golf cart), complete with chairs, an umbrella, and other accessories you need for a day at the beach.

If you're looking to get active, head to the Palm Beach Bicycle Trail Shop, where you can rent bikes to explore another Palm Beach must: the Lake Trail. It stretches for nearly six miles along the Intracoastal Waterway and offers a scenic way to enjoy the outdoors and explore the area.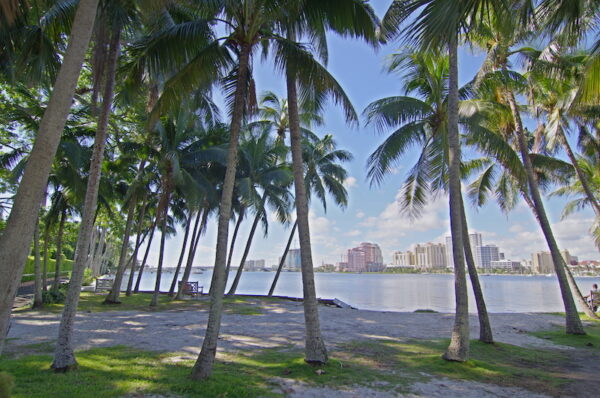 For more sunshine (and dappled shade), wander the Philip Hulitar Sculpture Garden at the Society of the Four Arts, one of the most beautiful public properties on the island. Bring a book and find a bench; it's a heavenly place to sit for a spell.

Most of Palm Beach can be enjoyed outdoors, including activities that are very much part of the region but not located on the island, like polo in Wellington. The International Polo Club Palm Beach is one of the largest polo clubs in the world and is a favorite among locals during polo season (also winter); however, spectators aren't allowed this year due to pandemic protocols.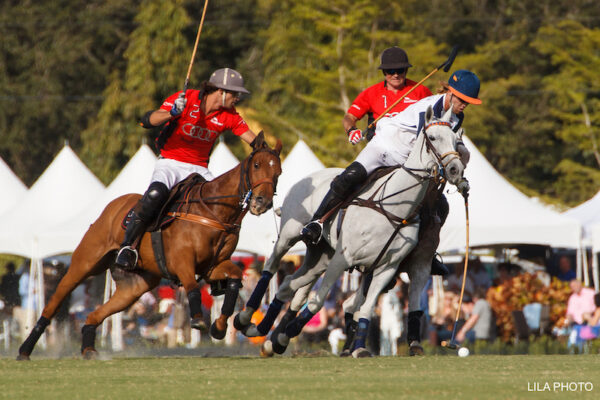 Things to Do
There's a lot to do off the beach, too. Worth Avenue is perhaps the area's most famous "attraction," a shopping street populated with high-fashion boutiques and designer labels. Get dressed up to window-shop, find the hidden Starbucks, wander the many bougainvillea-laden laneways that wind off the main street, and perhaps plan lunch at Ta-boo or the picture-perfect courtyard of Pizza al Fresco.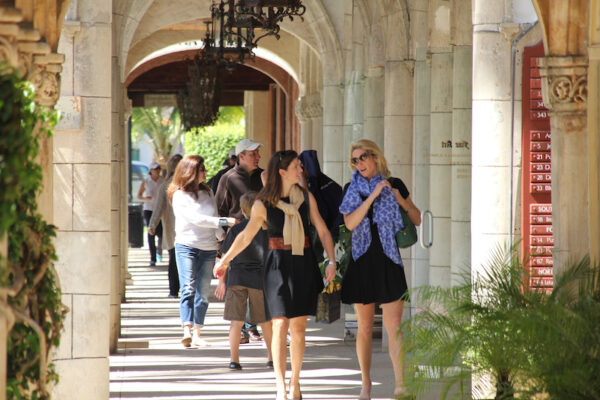 While enjoying a slice of Palm Beach's most coveted pie, look around for two tiny tombstones, the only marked graves on the island: There lie Johnnie Brown and Laddie, the pet spider monkey of famed Palm Beach architect Addison Mizner and the pet dog of the socialites who later purchased his iconic villa, respectively. (Get used to the odd quirks of the island: I can promise you this isn't the most bizarre thing you will encounter in Palm Beach.)
Perhaps the most buzzing area of the island is in the vicinity of Royal Poinciana Way, which was recently revitalized and is now lined with stores, galleries, and restaurants, including a bookstore, ice cream shop, fitness studio, and artist collective with a coffee shop inside.
Nearby, the Royal Poinciana Plaza embodies the best of Palm Beach today. There are always events, art installations, or activations happening in this (also) recently renovated shopping center; plus, all is outdoors so it's a pleasant place to peruse or just sit and enjoy the weather.
Grab a coffee, gelato, or pastry from Sant Ambroeus to nibble as you wander; or, if you want an even healthier option, grab a juice or smoothie from Celis Produce, which has a devoted following among locals.
The Royal Poinciana Plaza also is a destination for checking things off your to-do list: It's home to a post office, UPS store, dog grooming spot, Pilates studio, salon, and more. It's a perfectly Palm Beach lifestyle destination where you'll find yourself both running errands and dressing up for whatever boutique pop-up or see-and-be-seen event is on the calendar.
Palm Beach's History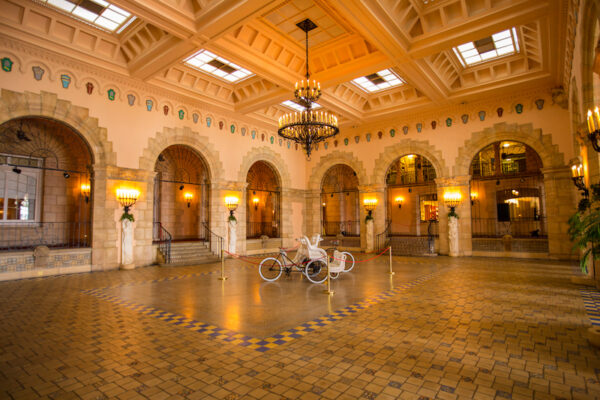 Those willing to venture inside should head to Whitehall, Henry Flagler's Gilded Age mansion, built as a wedding gift for his third wife. Now the Flagler Museum, it will fascinate anyone interested in art and history. It's also the perfect spot to enjoy an upscale afternoon tea—though the traditional British tea at The Chesterfield, also on the island, is another afternoon favorite.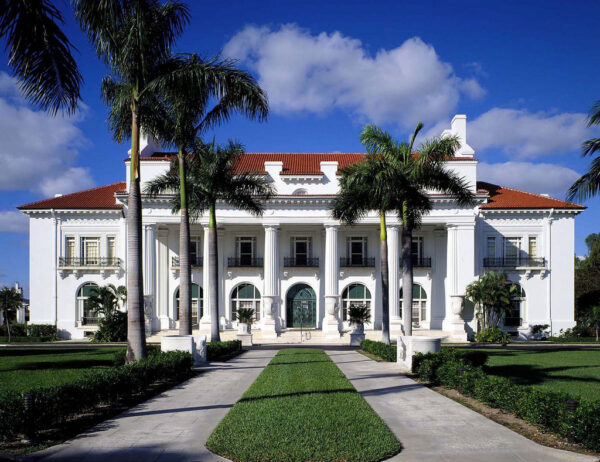 The Breakers also houses nearly a century of Palm Beach history, evident in its architecture and in the historical displays and exhibits located throughout the lobby. Even those who are not guests of The Breakers are free to wander around or grab a drink or meal at any of the property's onsite restaurants. Pro tip: Ask to self-park so you don't have to pay the hefty $35 valet fee.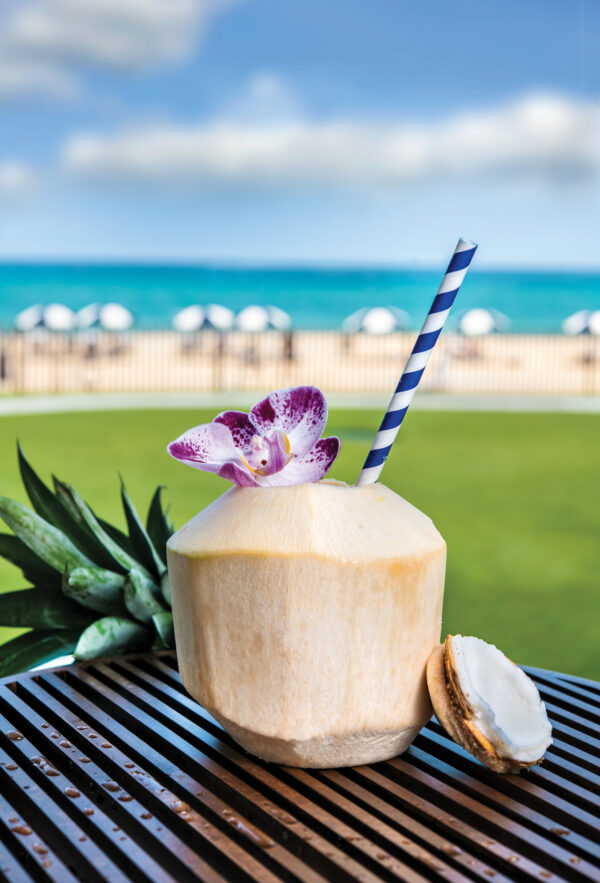 The history and ongoing story of Palm Beach are also found in its restaurants, especially long-time mainstays like Palm Beach Grill and New York-born newcomers like Swifty's, both in high demand all season long and with many years of history to accompany every dish.
Practically any place you can book a reservation in Palm Beach will provide a great meal, so the choice is yours. For those looking to get a feel for Palm Beach's best, I recommend locally born and bred staples like Buccan, Imoto, Renato's, or Meat Market, all of which are excellent in every way.
It's hard to find a bad meal or bad ambiance in tony Palm Beach, so come expecting the finest and that's exactly what you'll find.
Skye Sherman is a freelance travel writer based in West Palm Beach, Fla. She covers news, transit, and international destinations for a variety of outlets. You can follow her adventures on Instagram and Twitter @skyesherman