Weak political leadership has allowed competing interests to fester in Australian hospitals, leading to extended delays and poorer outcomes for patients, according to a former state leader. The comments come after video emerged in September showing the extensive "ambulance ramping" at one Melbourne hospital during the COVID-19 pandemic.
Ambulance ramping is the time patients spend waiting outside a hospital in an ambulance while emergency departments clear space for them.
One harrowing incident saw a seven-year-old girl die from fever after waiting two hours to be attended at Perth Children's Hospital. Meanwhile, a Melbourne paramedic claimed she spent eight of one 12-hour shift waiting outside emergency departments.
Campbell Newman, former Liberal-National Premier of Queensland (2013 to 2015) and now-Senate candidate, said that while more health funding was always needed for a growing population, a "hell of a lot more" could be achieved by better management of the system.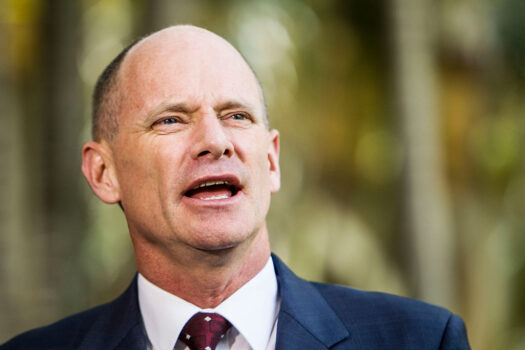 "The trouble is that our public health systems are highly unionised, and what we found in Queensland back when I was premier was there weren't the controls and management measures in place to ensure that the system really was performing properly," he told The Epoch Times. "Indeed, we found there were significant rorts going on as well."
Newman's government ended ambulance ramping and cut surgical wait times dramatically during his term as premier by looking at the hospital system as a production line and dealing with each link "in the chain."
"One of the things that cause ambulance ramping is 'access block,'" he said, referring to the situation where patients are stuck in an emergency department for more than eight hours because they cannot be transferred to a hospital bed.
"You didn't have enough beds because you didn't effectively manage the system so that people—as soon as it's appropriate—were discharged from the hospital," Campbell said.
"I hear in some jurisdictions now people from nursing homes are going into hospital when they should be treated in the nursing home. So, they're filling up hospital beds when they should be treated by GPs at home," he added.
Newman also decentralised management and gave each hospital more control over its operations by setting up 17 health service boards comprised of medical professionals and community members.
However, one of his biggest battles was to tackle the medical unions and shift doctors onto new contracts tied to performance metrics—a move that saw the doctors' unions threaten mass resignations.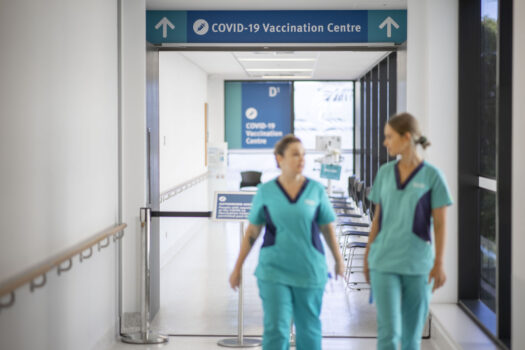 Dr. Steve Hambleton, then-president of the Australian Medical Association, claimed the new contracts would strip away key employment rights.
"These draconian contracts will remove key protections such as fatigue provisions and rest breaks, limits on hours, access to unfair dismissal, dispute resolution, and grievance procedures," he said in a statement.
Upon Newman's defeat at the 2015 state election, the incoming Labor government promptly reversed the changes.
Six years on, and the hospital system is now amid another crisis.
State opposition members of Parliament provided analysis of Department of Health data revealing 40 percent of patients in February were not transferred from their ambulance within 30 minutes, while paramedics spent nearly 10,000 hours waiting outside hospitals over the month.
In May, the state government responded to calls to address the lagging health system by pledging a AU$100 million funding boost.
On Nov. 3, a report on the performance of the Metro-North Hospital and Health Service covering northern Brisbane revealed one preventable death at Caboolture Hospital was caused by a "negative workplace culture" that likely compromised the quality of care.
"What has happened is the unions have taken over again. The political pressure came off. So, the demand from the government to perform just evaporated," Newman said.
"If the boss is tough and demanding—things happen. If the boss doesn't care, just takes the foot off the accelerator, then things go to pot," he added, noting that this issue was nationwide.