These stunning photographs capture a man appear to walk on the Moon in a clear night's sky.
Renan Ozturk, 40, spent four months trying to find the perfect cliffy desert terrain for the amazing shots of pal Andy Lewis, a professional climber and slack-liner.
And Andy used his base-jumping and rigging knowledge for the pictures to work in Moab, Utah, last month.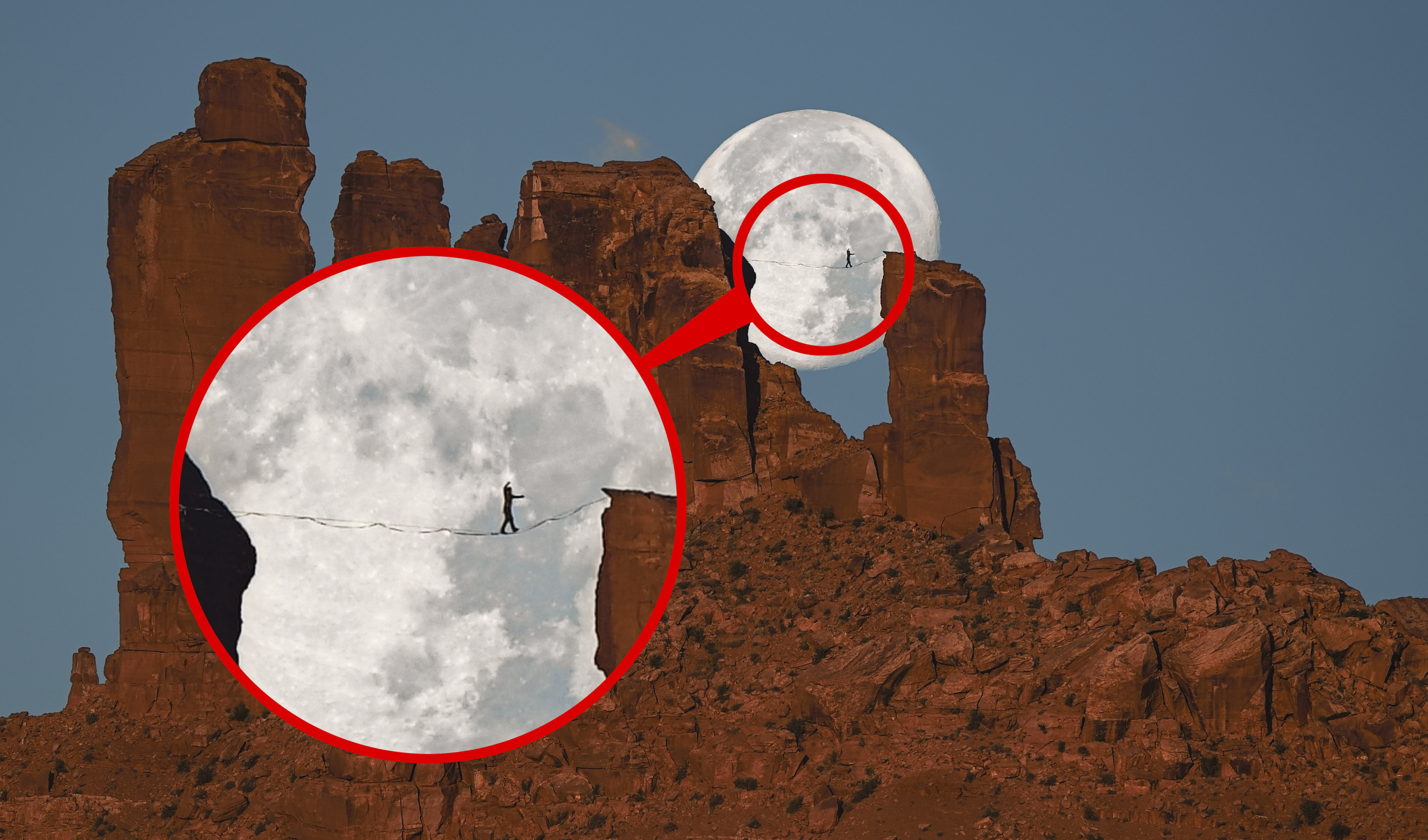 The images, taken from a lens some 2 kilometers (1.24 miles) away, show the daredevil climb and slack-line across the terrain right in front of the huge Moon, creating the illusion he is on it. In one spectacular photograph, Andy is seen apparently without any safety ropes at all.
Renan, a professional photographer and artist, said: "The climbing, slack-lining, rigging techniques, as well as knowledge of the landscape that went into took us all a lifetime to practice. We were able to pull off the final ropeless free solo image of Andy walking.
"It's the ultimate expression of all the arts.
"We scouted for four months, trying to line up the shot since it was so difficult to find the right spot for the line and camera to be over 2km away from each other with a big 600mm lens and challenging cliffy desert terrain."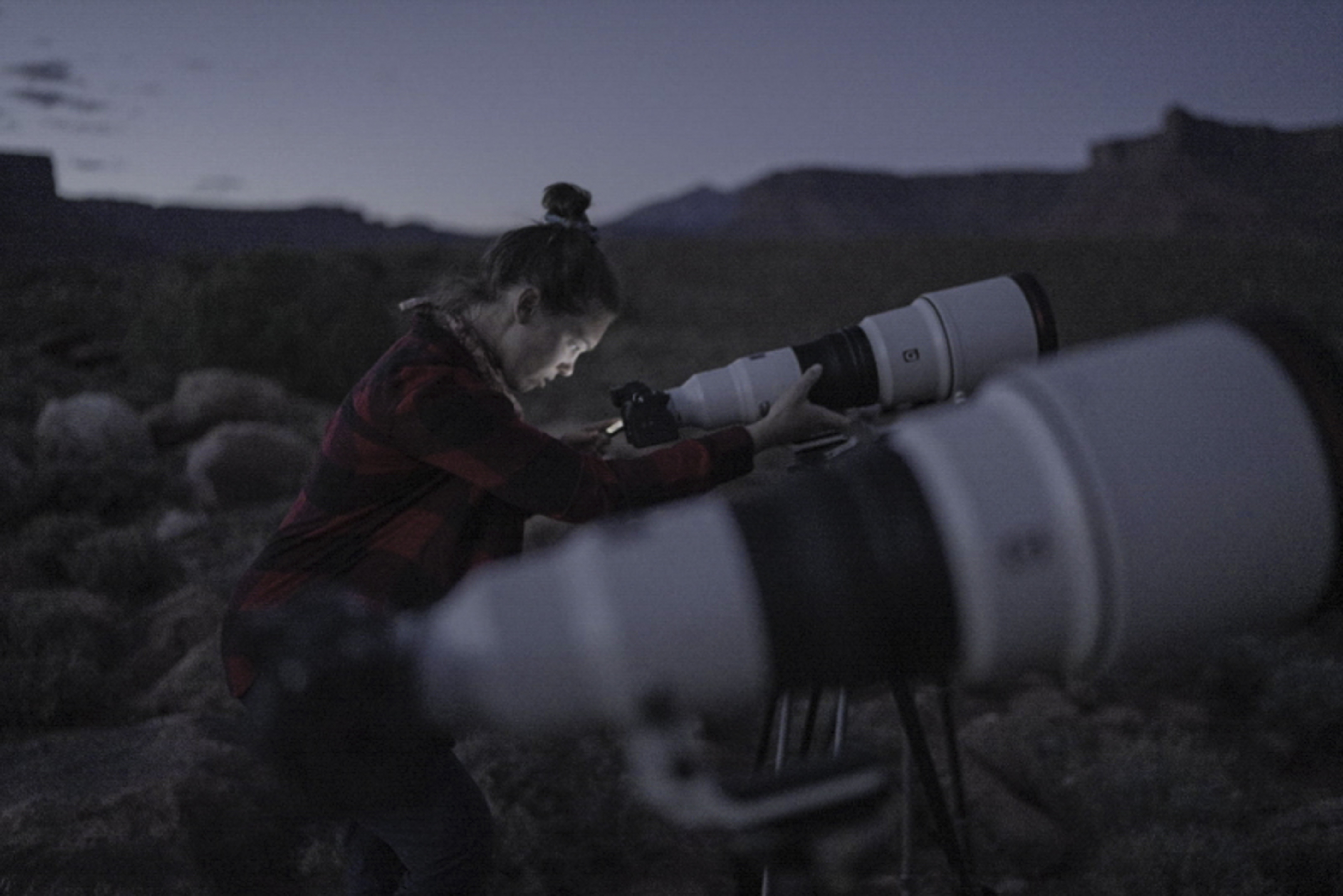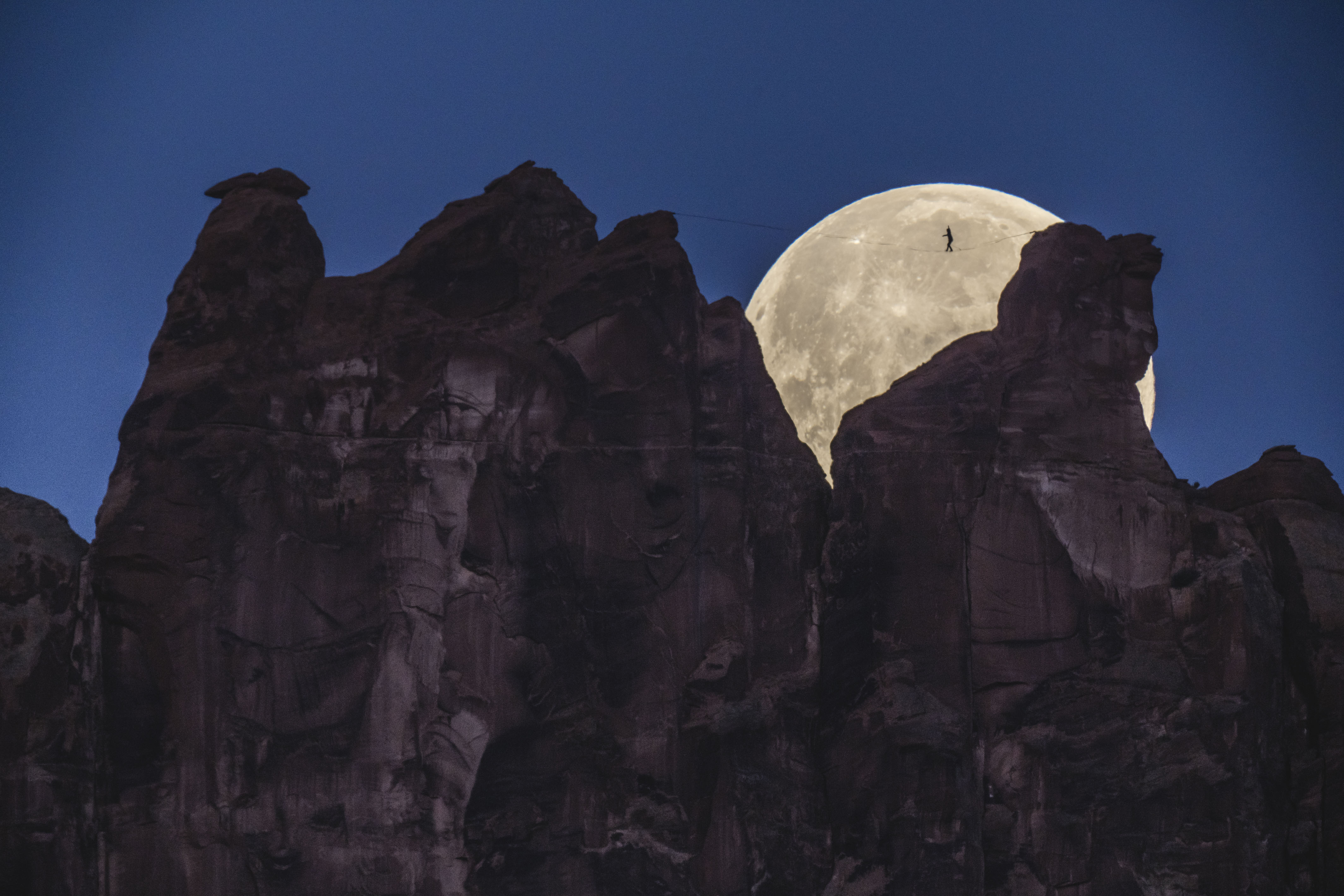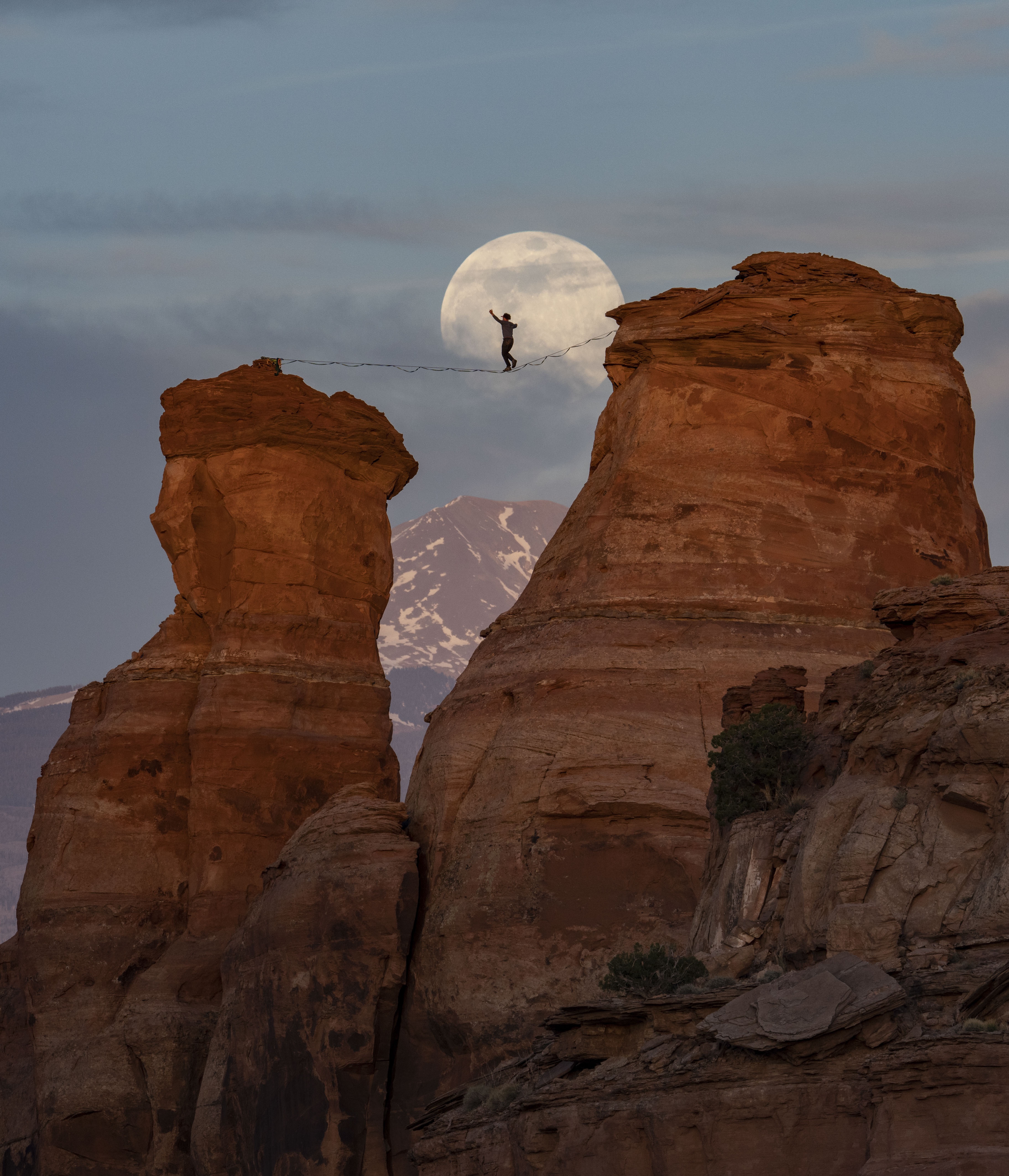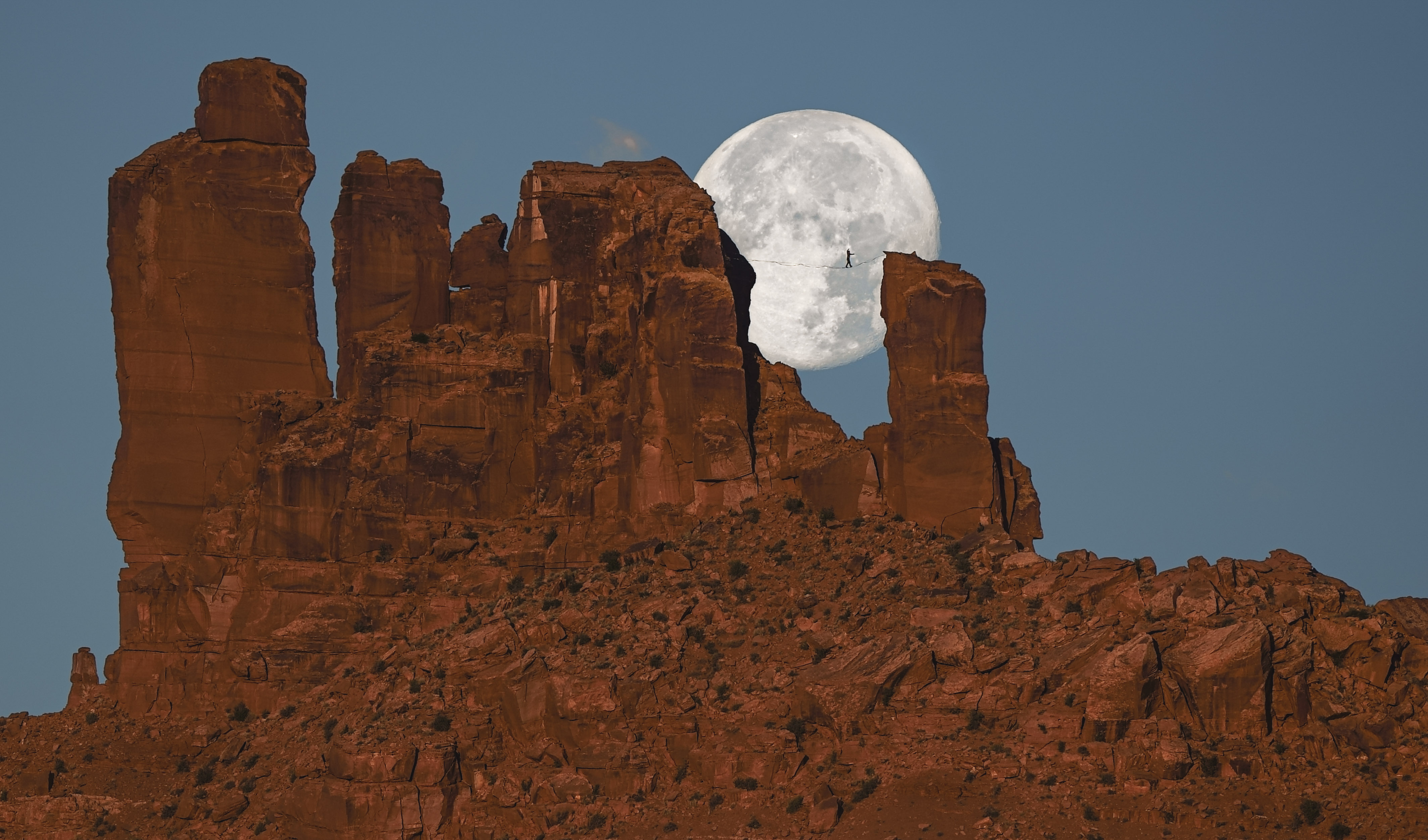 The Epoch Times contributed to this report.