Three police officers from Painesville, Ohio, were recently hailed by their department for their heroic action in saving a 4-year-old boy from drowning in a pond.
The entire rescue was captured on one of the officers' dashcams and was later posted on the department's Facebook page.
Officers Daniel Thompson, Matthew Tycast, and Chad Balausky were on duty on Saturday, June 12, when a child was reported missing from a home on Erie Street, where he'd been staying at a relative's house.
After receiving the call, the officers arrived and began a search for the boy, Paolo Moctezuma.
A few minutes after 8 a.m., the officers were informed of a possible sighting of a body floating in a pond in a park nearby.
(Courtesy of City of Painesville Police Department)
The men swiftly drove to the scene. Upon arriving, there was no body visible at first—but then Officers Tycast and Thompson noticed air bubbles arising from the pond.
They spotted the outline of a small person about 20 feet from the bank and were quite sure it was Paolo.
Meanwhile, one of the police cruisers' dashcams showed the whole scene unfold. Officers Tycast and Thompson removed their gun belts and entered the pond in a bid to save the child, while Balausky ran to retrieve a rope to assist them.
"There was debris in the child's mouth and Officer Thompson began chest compressions," Police Chief Dan Waterman later stated, Breitbart reported.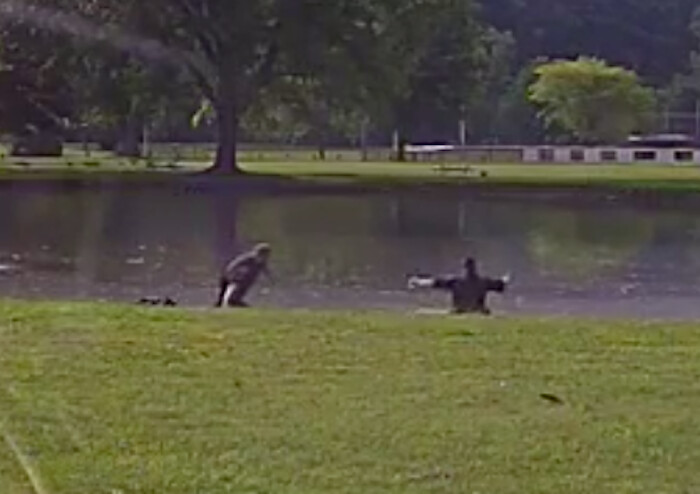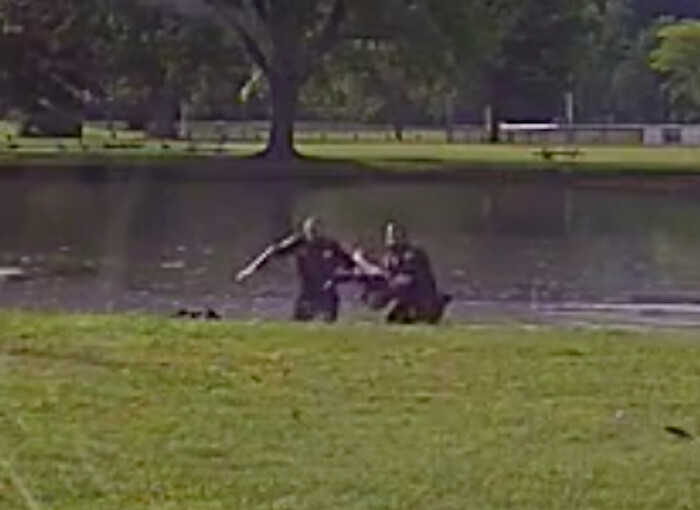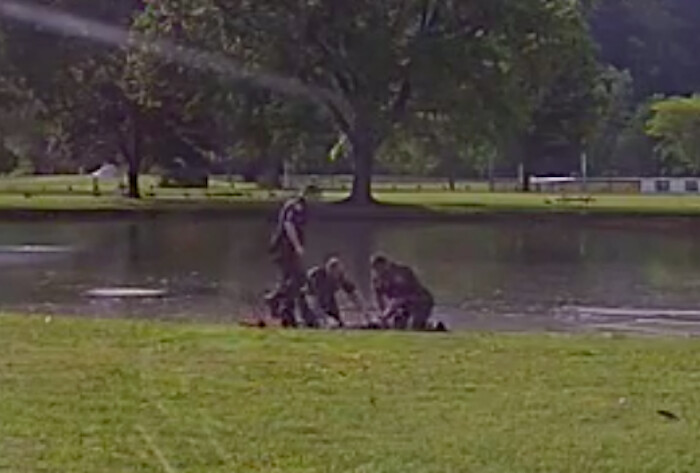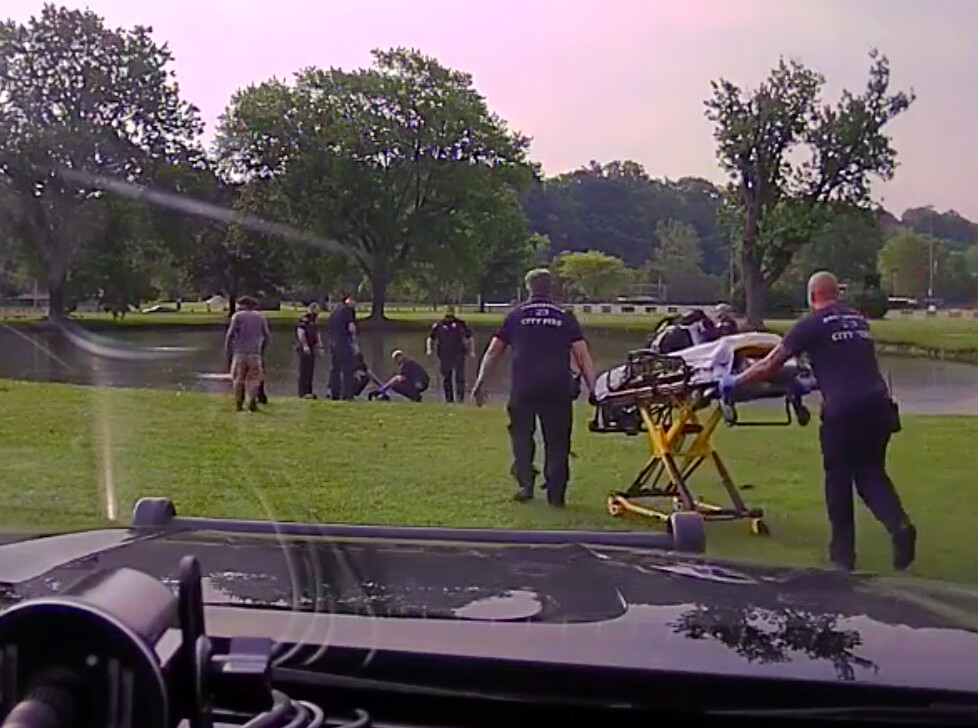 "After a number of chest compressions, they had a cough and things started to expel, water started to expel out of the child's mouth."
The officers stayed with the boy beside the pond, monitoring his condition, until the Painesville City Fire Department arrived to administer further treatment.
Later, the Painesville Police Department took to social media to announce that the boy had fully recovered and to thank the officers for their heroic deed that saved his life.
"The child, Paolo Moctezuma, has made a full recovery from the near drowning and was released from Cleveland's MetroHealth Medical Center on Tuesday, June 15," the post stated.

Both Officers Thompson and Tycast visited Paolo at his home afterward and brought him a basket full of toys and police memorabilia as a welcome home present.
"The Painesville Police Department would like to thank all those involved and to remind everyone on the importance of speaking with your children about water safety at a young age," the post added.
Chief Waterman stated, "They responded quickly, they worked excellently, made excellent decisions under pressure and they didn't hesitate for a moment to risk their own lives to save that child."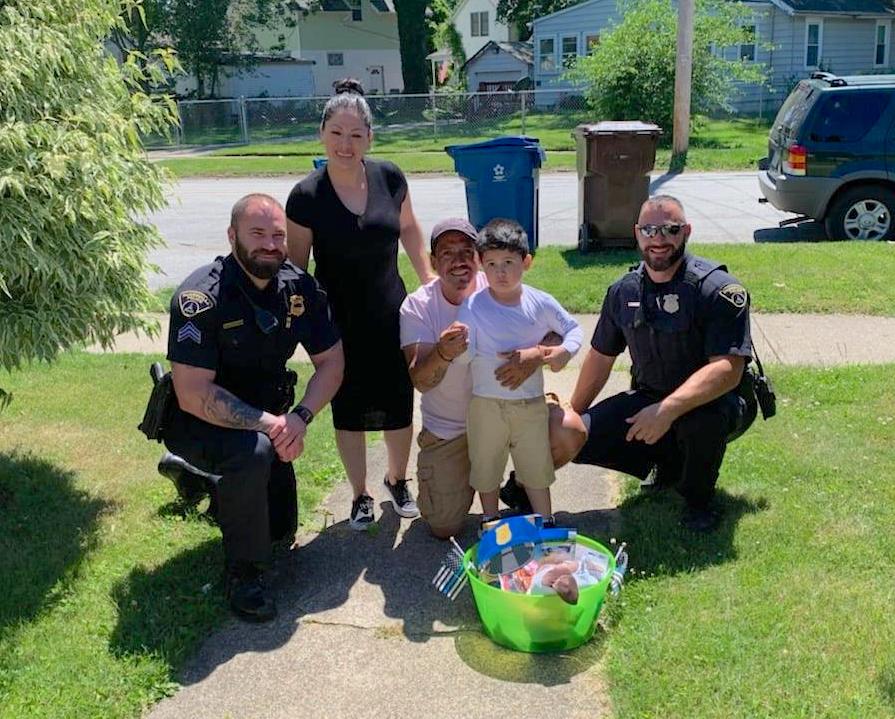 Share your stories with us at emg.inspired@epochtimes.com, and continue to get your daily dose of inspiration by signing up for the Epoch Inspired Newsletter at TheEpochTimes.com/newsletter