There is nothing one cannot achieve, and limitations lie only within our minds. This 30-year-old artist and motivational speaker without arms and legs has been proving just that.
Meet Zuly Sanguino, from Bogota, Colombia, who was born with Tetra-amelia syndrome, a rare genetic condition that is characterized by an absence of all four limbs. The U.S. National Library of Medicine states that most children born with this syndrome are stillborn or die right after birth.
However, Zuly has defeated the unimaginable odds and is now an inspiration to thousands of people. "I have no arms, I have no limbs, I have no limit," Zuly told the Insider.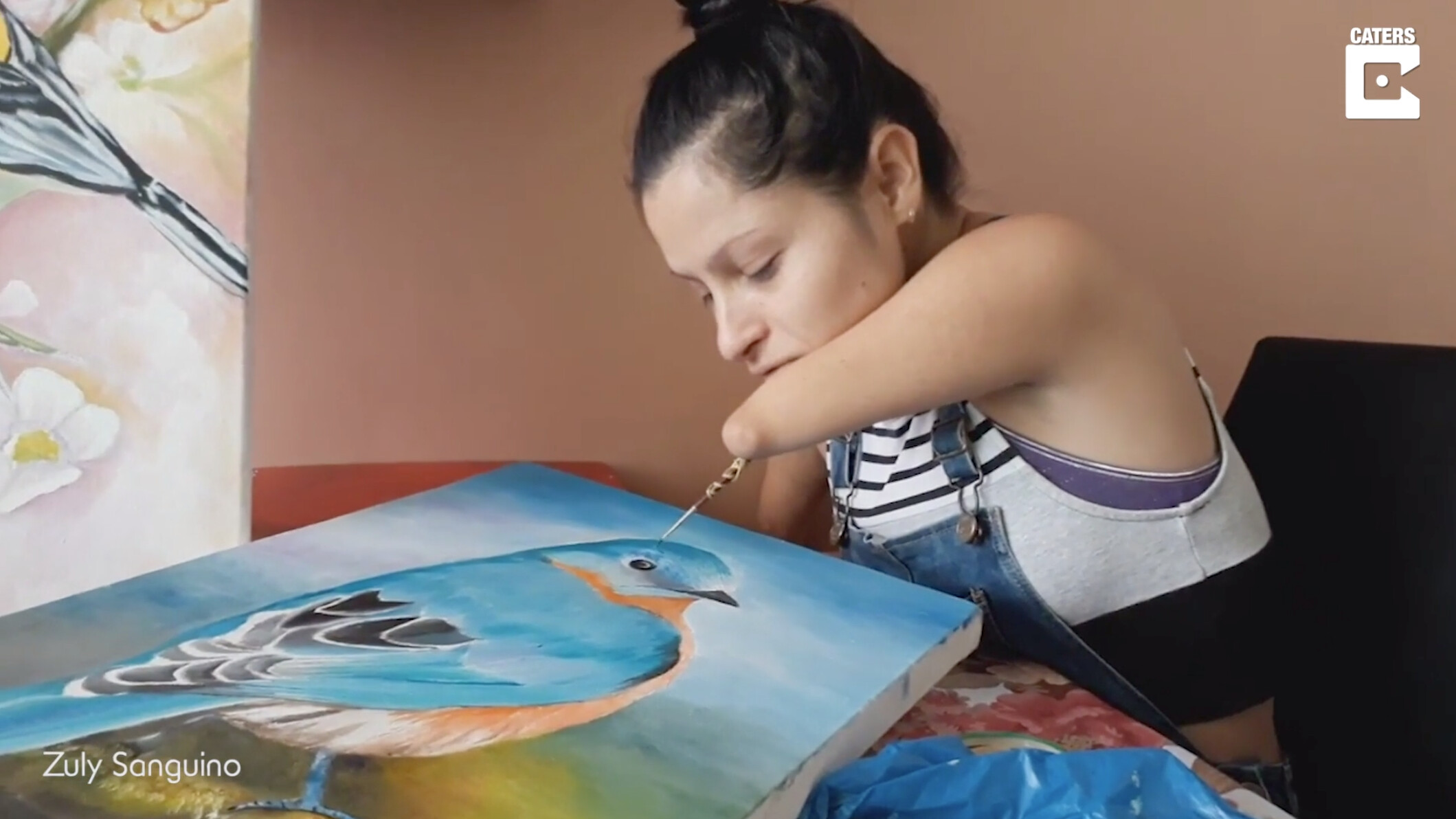 According to Caters News, Zuly started to paint at the mere age of 4 and has since developed as a passionate artist.
The talented artist, who often paints detailed images of animals and flowers by holding a paintbrush in her mouth or by placing it between her chin and arms, said it takes her about a week to complete a small painting.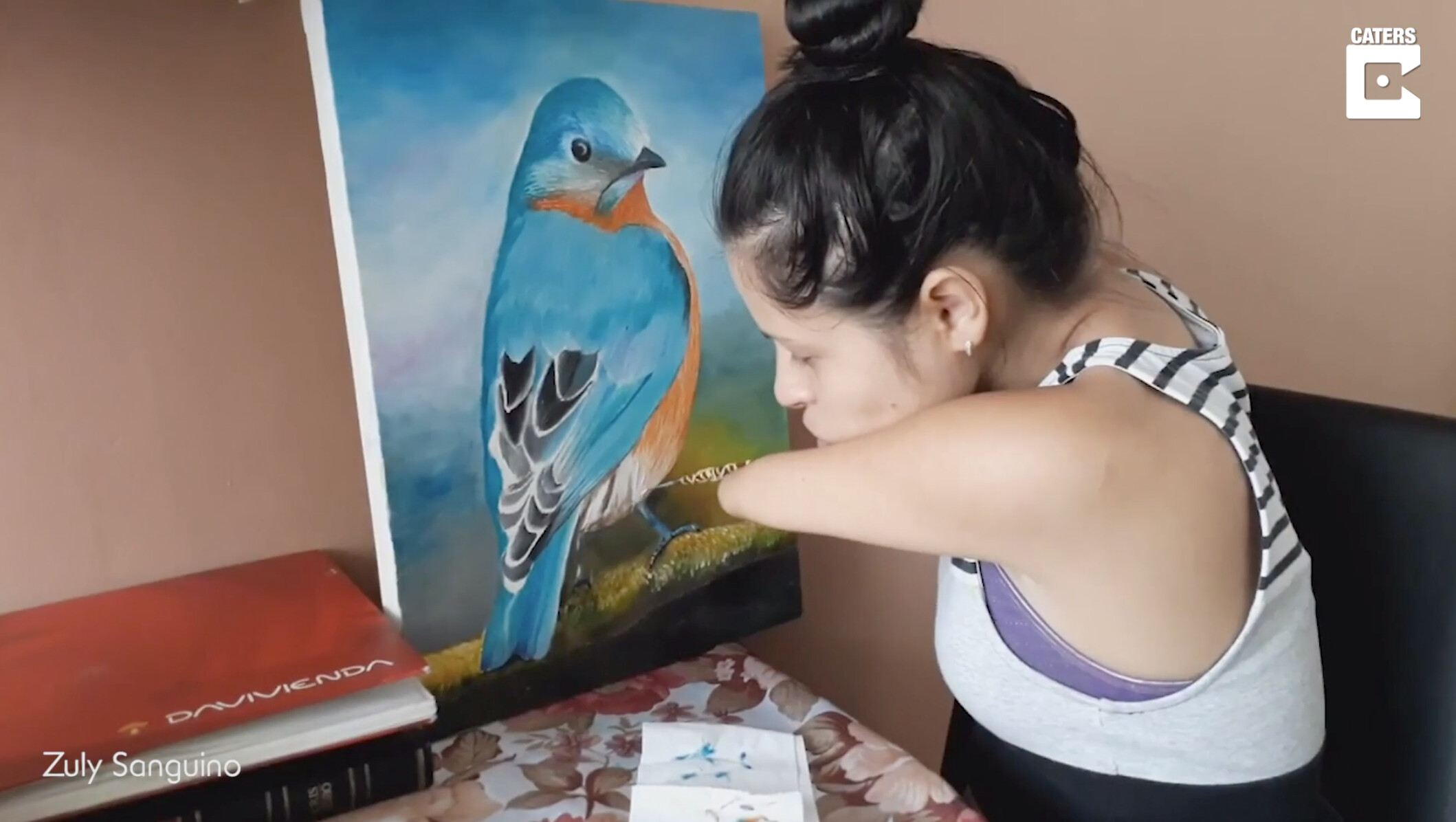 However, life hasn't been all smooth sailing for Zuly; instead, she has been fraught with challenges ever since she was a child.
According to The Daily Mail, Zuly lost her father at the age of 2 after he committed suicide. The courageous girl grew up alongside her mom and five siblings: two sisters and three brothers, who did not suffer from the condition.
In school, little Zuly became a target for bullying for her condition. "I was bullied at school. I was called an alien and it really hurt me," she said.
Soon, Zuly started to realize that she was different from the other kids in school and noticed that "they could run and I couldn't."
She once asked her mom why she was born differently, but her encouraging mom told her that "I was no more different than anybody else and my disability didn't have to hold me back," Zuly recalled.
As she grew up, Zuly faced sexual abuse as a teenager and by the age of 15 had even contemplated suicide.
However, her mom helped her bring back her confidence and stood by her side through the dark and rough times. By the age of 18, Zuly enrolled in an art college and was asked to join a local pastor at the church to give talks to her community. She started to share her story and inspire others.
Zuly has since been a motivational speaker and is an inspiration to the disabled community. She was a speaker at My Voice My Nation in Malaysia in 2019. She strongly believes that your physical and mental limitations cannot hold you back.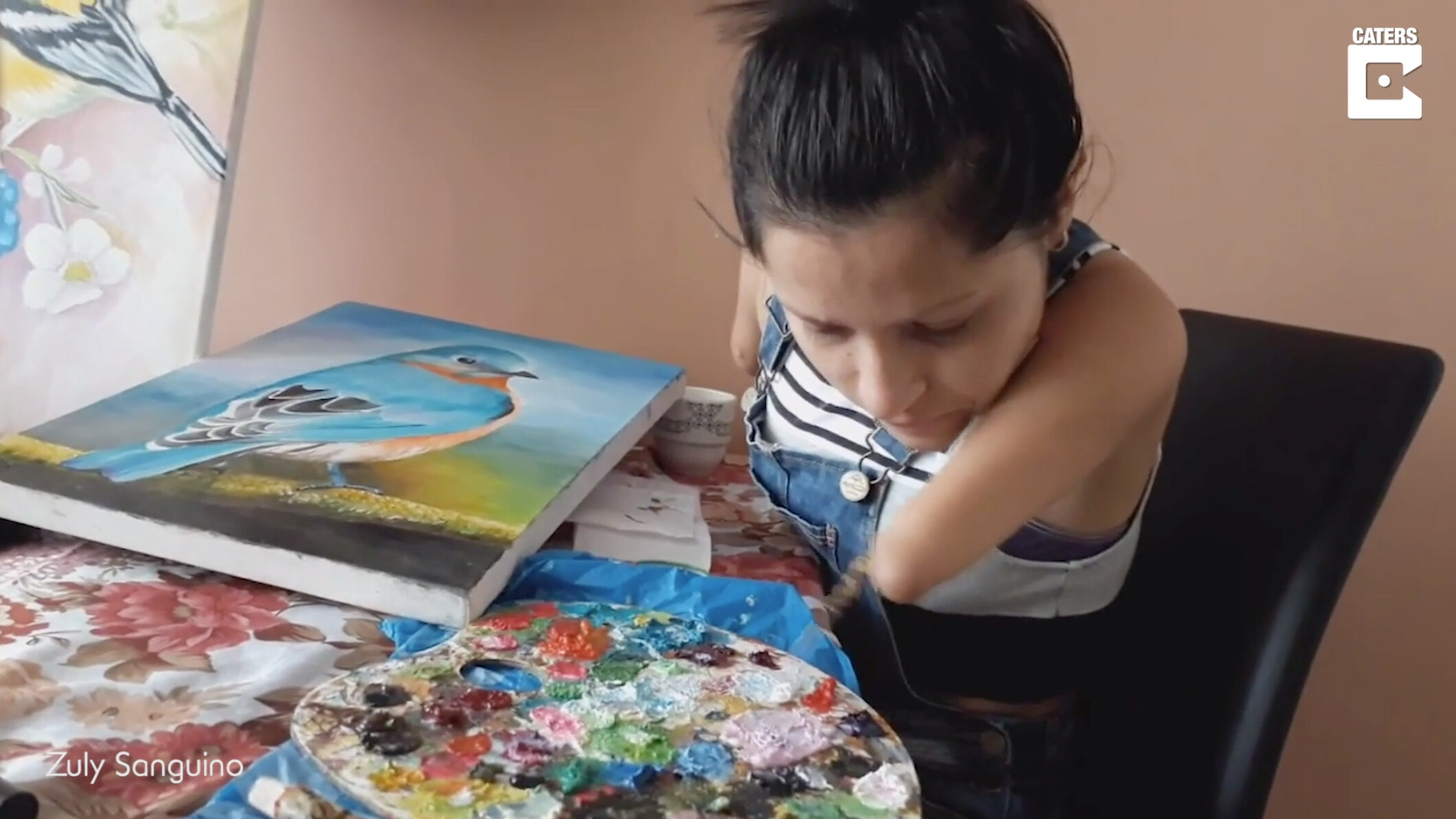 Zuly, who is also a recognized painter at the Association of Mouth and Foot, told Caters News that it's a big physical and mental effort to paint. Holding the brush the way she does can often result in pain in the neck, jaw, and back, but there is no stopping. "These issues do not outweigh my desire to create and prove to myself that I can do it."
In an awe-inspiring video, Zuly is seen painting a bluebird image. Through the video, Zuly hopes to inspire others.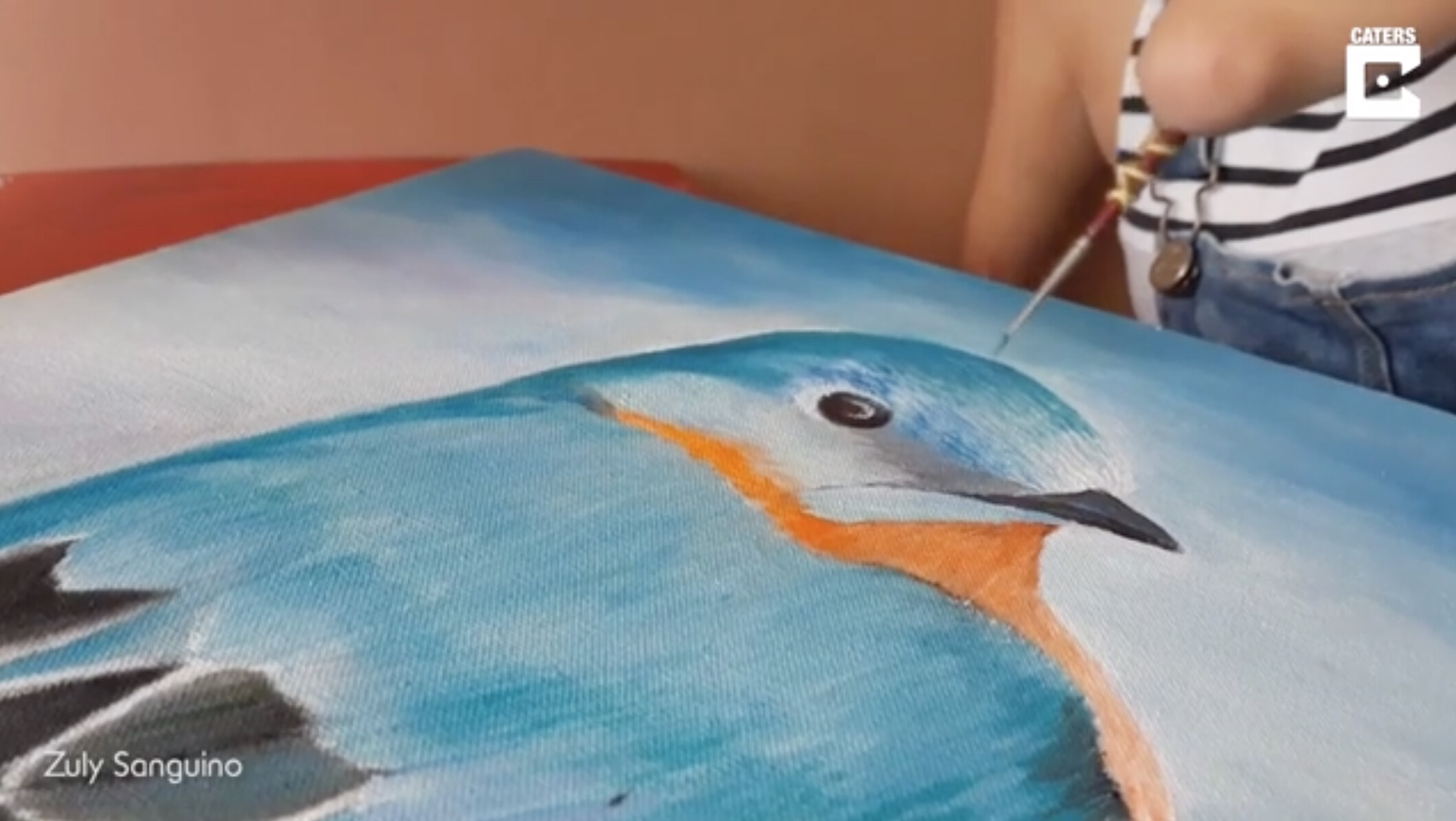 "I want to share this video with everyone to prove that nothing is impossible," Zuly said. "I want to show people that you can do whatever you want, even me as a woman without limbs."
Watch the video: