Extraordinary images captured by Hubble Space Telescope and ALMA observatory—utilizing unique natural gravitational lensing—revealed a remarkable phenomenon which occurred in space 11 billion years ago.
Early in the life of the universe, when it was just 3 billion years old and stars were forming abundantly, a cluster of galaxies mysteriously died out and stopped producing stars for some unknown reason.
The recent telescopic images released by NASA show six of these so-called "dead" galaxies which "lived fast and died young," perhaps literally running out of the cold hydrogen gas needed to make stars, although other reasons fielded by researchers are also plausible.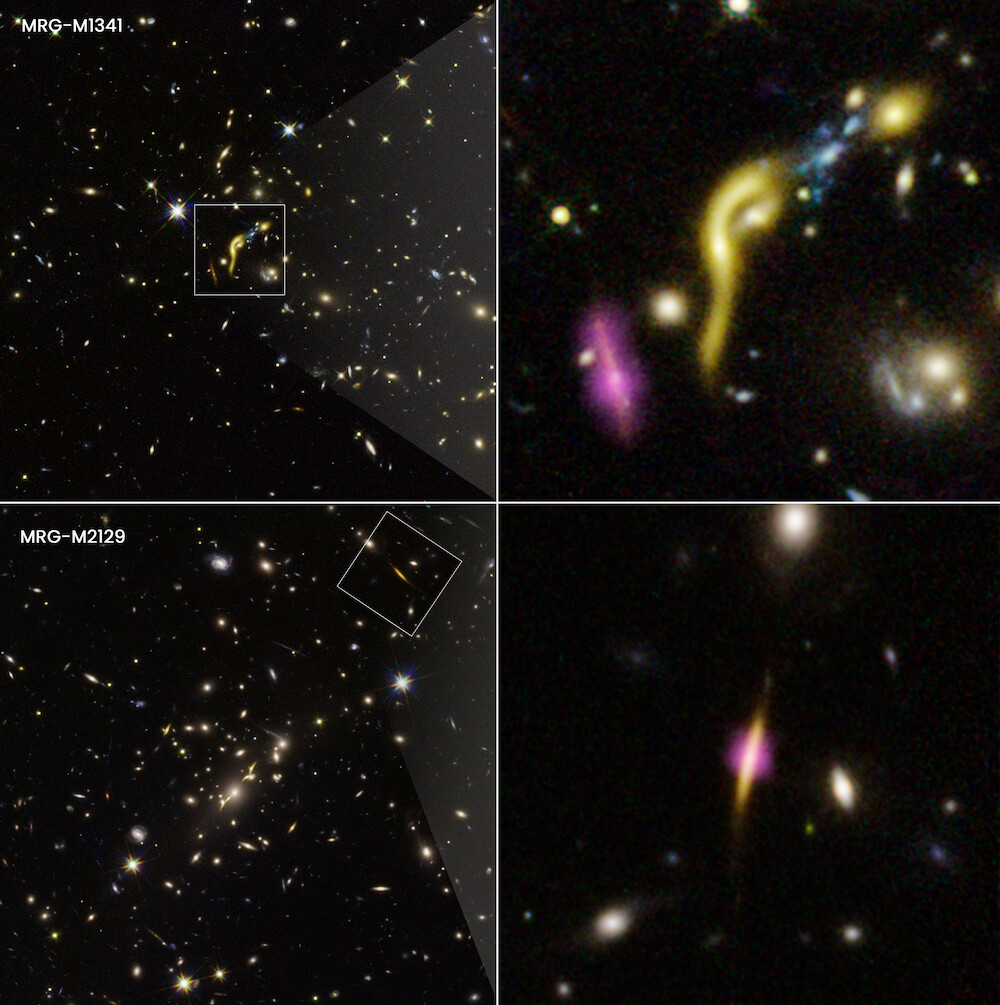 "At this point in our universe, all galaxies should be forming lots of stars. It's the peak epoch of star formation," said Kate Whitaker, study author and assistant professor of astronomy at the University of Massachusetts, Amherst. "So what happened to all the cold gas in these galaxies so early on?"
Other explanations hypothesize that the gas is still there but heated up by a supermassive black hole in the galaxy's center, according to Whitaker; or that it expelled the gas and prevented it from accreting back into the galaxy. These possibilities will be explored further with new observations down the road.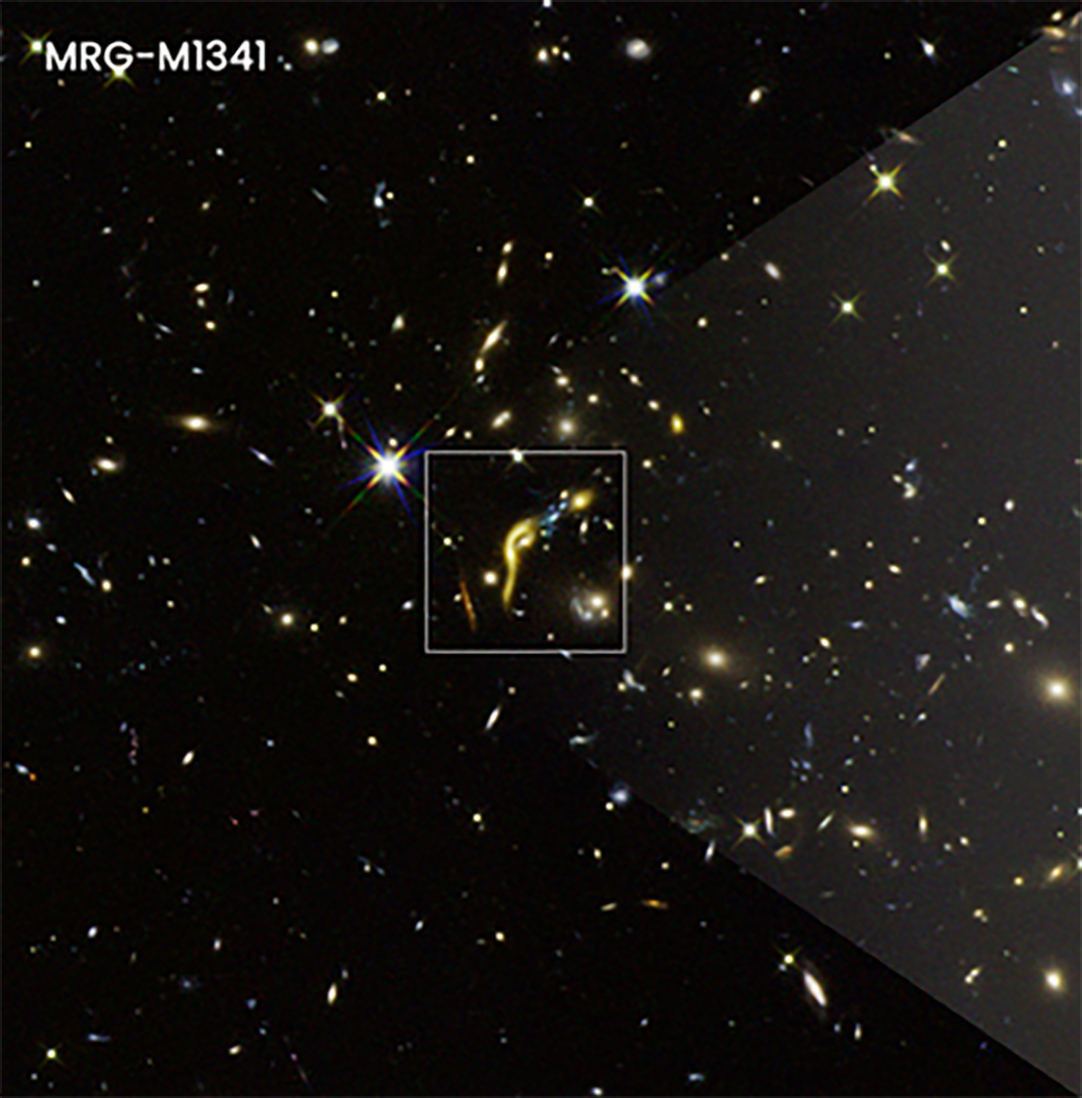 The rare sight of the six "dead galaxies" were achieved through the combined powers of the Hubble telescope (which pinpointed where in the galaxies the stars exist, showing where they formed in the past) and ALMA (which detected the cold dust that serves as a proxy for the cold hydrogen gas, and showed astronomers where stars could form in the future if enough fuel was present).
Both manmade technologies worked in conjunction with a natural phenomenon known as strong gravitational lensing—where foreground galaxies with incredible gravitational power warp images in the background, stretching and magnifying light from the distant past, exposing it in much greater detail.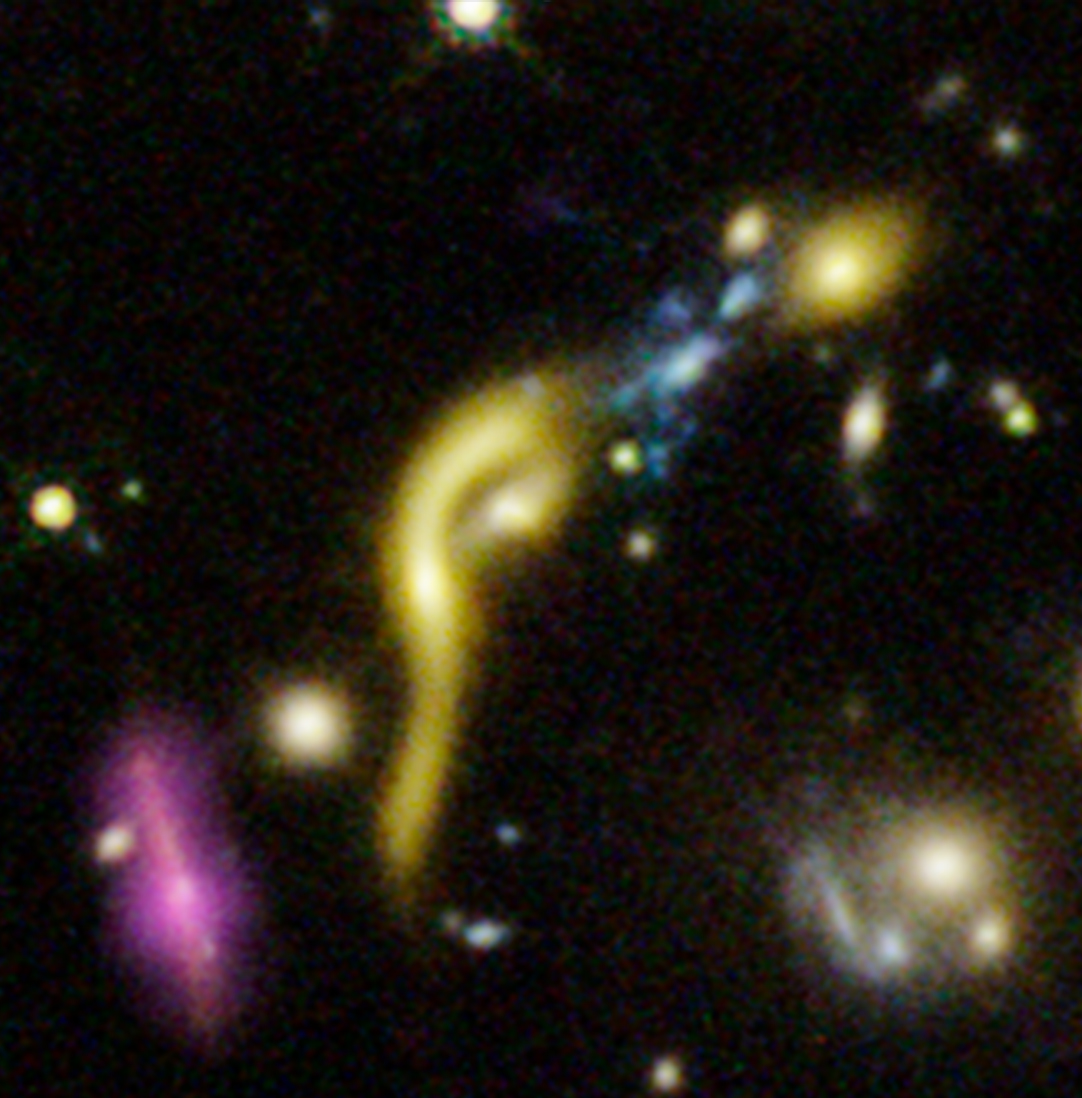 "By using strong gravitational lensing as a natural telescope, we can find the distant, most massive and first galaxies to shut down their star formation," Whitaker said. "I like to think about it like doing science of the 2030s or 40s—with powerful next-generation space telescopes—but today instead by combining the capabilities of Hubble and ALMA, which are boosted by strong lensing."
The program devoted to studying such distant dead galaxies is appropriately dubbed REQUIEM (or Resolving QUIEscent Magnified Galaxies At High Redshift). Redshift occurs when light from far away galaxies is stretched so they appear shifted toward the red end of the spectrum.
The Hubble Space Telescope is internationally run by NASA and the ESA, and managed by NASA's Goddard Space Flight Center in Maryland. ALMA (or Atacama Large Millimeter/submillimeter Array), located in northern Chile, is internationally partnered between the United States, Japan, Canada, South Korea, Taiwan, Europe, and Chile; and is the most expensive ground telescope in operation.
Share your stories with us at emg.inspired@epochtimes.com, and continue to get your daily dose of inspiration by signing up for the Epoch Inspired newsletter at TheEpochTimes.com/newsletter