Visiting a new land is certainly an exciting experience. Depending on what country you are exploring, you may be able to handle the adventure on your own, or you may need some help. In fact, realizing when to surrender and engage a private tour guide is an important decision point that can affect your entire experience.
I recently hired a private guide during a weekend trip in India, and the biggest lesson that I learned from the experience is that you get what you ask for, whether you realize what you are asking for or not. Here are some useful tips on soliciting tour guide services.
Identify Prospective Candidates
My favorite way to research options for all of my travel needs, such as hotels, restaurants, and even tour guides is to research travel blogs and well-established websites such as TripAdvisor. The speed and efficiency of using this approach are very convenient.
Another great option is to work through the concierge of your hotel. Once you have booked your stay, ask them to help arrange a private tour guide or offer you suggestions and contact names. They will likely have established relationships with reliable vendors that provide good services.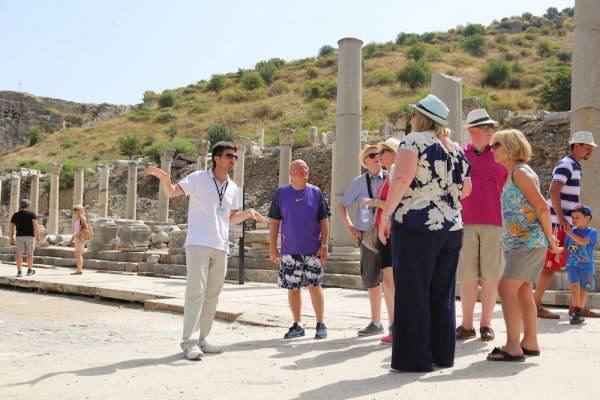 Outline Your Needs and Get Quotes
Once you have a few candidates in mind, it is always a good idea to ask for at least three quotes in writing before making a decision. The most important part of soliciting these quotes is outlining all of your needs and wants very clearly so that your tour guide understands the level of service you desire.
This is where I went a bit wrong on my latest experience in India. In my initial email, I asked for a quote regarding a private tour of the city's main attractions. I thought this would have included someone accompanying me into the sights themselves and giving me a short explanation about what I was looking at. Well, my guide did not interpret my request this way. As a consequence, I was provided with only a car service to shuttle me back and forth to the different locations, and nothing more.
Make sure you get a price quote for all the different services being requested, such as airport pickups or additional shopping excursions. You don't want to be hit with any surprise "service fees" at the end of your trip. Insist on getting the full price upfront in writing before you accept their services.
Confirm Agendas and Contact Info
A week or so before your arrival, it is always a good idea to communicate with your tour guide to confirm your arrangements. If you want to change anything, it is best to share that information immediately rather than waiting until you arrive on-site. Also, this is the best time to make sure you have their contact information such as e-mail addresses and mobile phone numbers. Test them to make sure they work before you leave for your trip. In fact, my colleague was able to connect with our guide very effectively during our trip using the popular "WhatsApp" app. When we were ready to leave a sightseeing spot, she would send him a message and he would bring the car to the proper location to meet us. This worked out really well.
Don't Be Afraid to Speak Up
If there is something going awry with your experience, share your thoughts with the guide on the spot politely and determine if there is a way to fix whatever you feel is not working. When my colleague and I realized that our guide was not going to enter with us after we reached our second location, we asked him why this was happening. He explained that in my initial request, I didn't specify that we wanted an accompanying tour guide. It turns out he does not have a license to be an official city tour guide, and only has a tour guide driver's permit. Had he understood our request more clearly, he would have assigned a different guide on his team to us. This was a great lesson learned.
As always, I wish you the happiest of travels!