Talented women designers create looks and trends that rule the fashion runways every season. You and I share something in common with these women: we all have a particular body type. 
As much as I want to discuss their latest styles, here I will focus on their body types, to help guide you in dressing better, and with confidence. When you learn how to dress according to your body shape, you can create your own personal style—one that is beautiful and harmonious. 
Body shapes can be categorized into different letters: O, A, H, V, and X. Each shape has its pros and cons, but the key is to apply the right rules of dressing to showcase your natural beauty. 
For a winning look, you need to be comfortable with yourself and know what you like to wear. Once you're ready to identify your body shape, stand in front of the mirror and study your body with kindness, focusing on your hips, shoulders, waist, chest, and posterior. See which designer has the closest body shape to yours, and determine which of the body types your body matches most closely.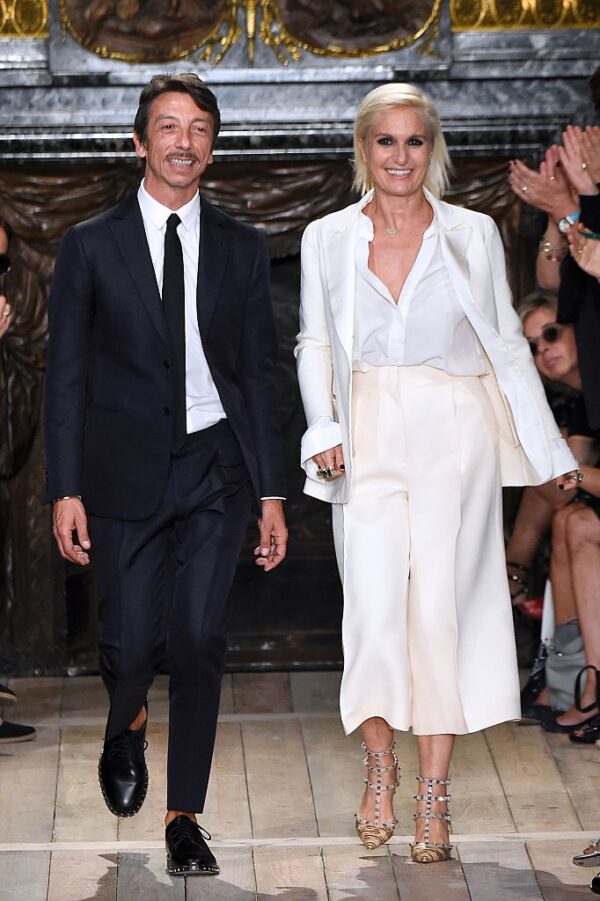 A Shape: Maria Grazia Chiuri
Maria Grazia Chiuri, a former designer at Valentino and currently the creative director at Christian Dior, has an A body shape. This is the most common shape among women. Women with this body type are shaped like a pear or the letter A; the bottom of the body is heavier or wider than the top. In general, they usually have narrow shoulders, a smaller chest, and a flat tummy, but wider hips.

What to Wear: To harmonize your silhouette, opt for printed or embellished tops to draw the attention away from your hips. As for dresses, choose sleeveless ones to showcase your shoulders. For bottoms, opt for a straight leg pair of pants or culottes. The latter are cropped pants shaped like an A-line skirt; they're the best way to hide wider hips. For skirts, make sure to pick ones that flare out at the hips, rather than ones that tightly hug them.
Avoid: Prints on pants or skirts, pencil skirts, and ruffles.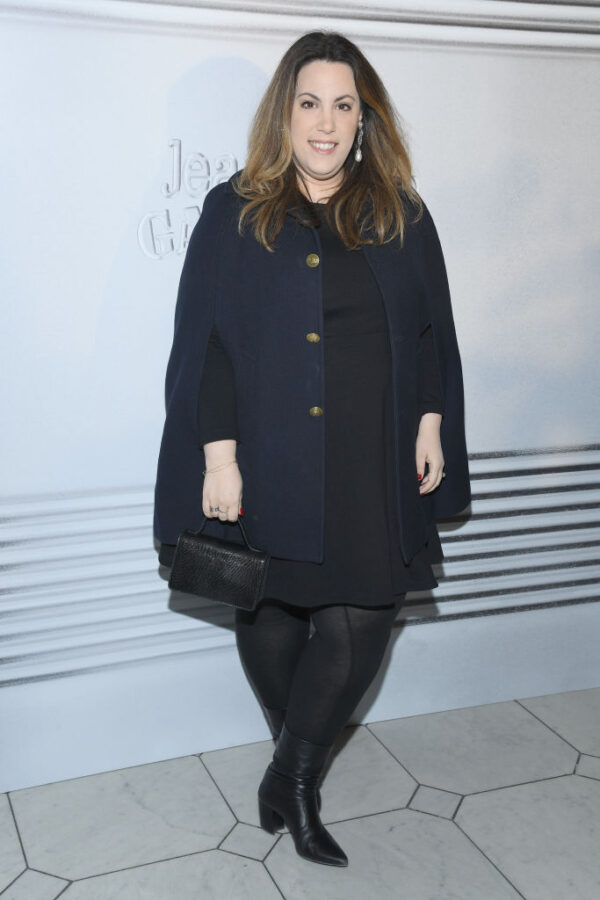 O Shape: Mary Katrantzou
Greek designer Mary Katrantzou has an O-shaped body type, voluptuous and round. The chest is on the heavy side, the hips and shoulders are rounded, and the waist is not defined. Women with this body shape can wear many different types of clothes; the key is balance.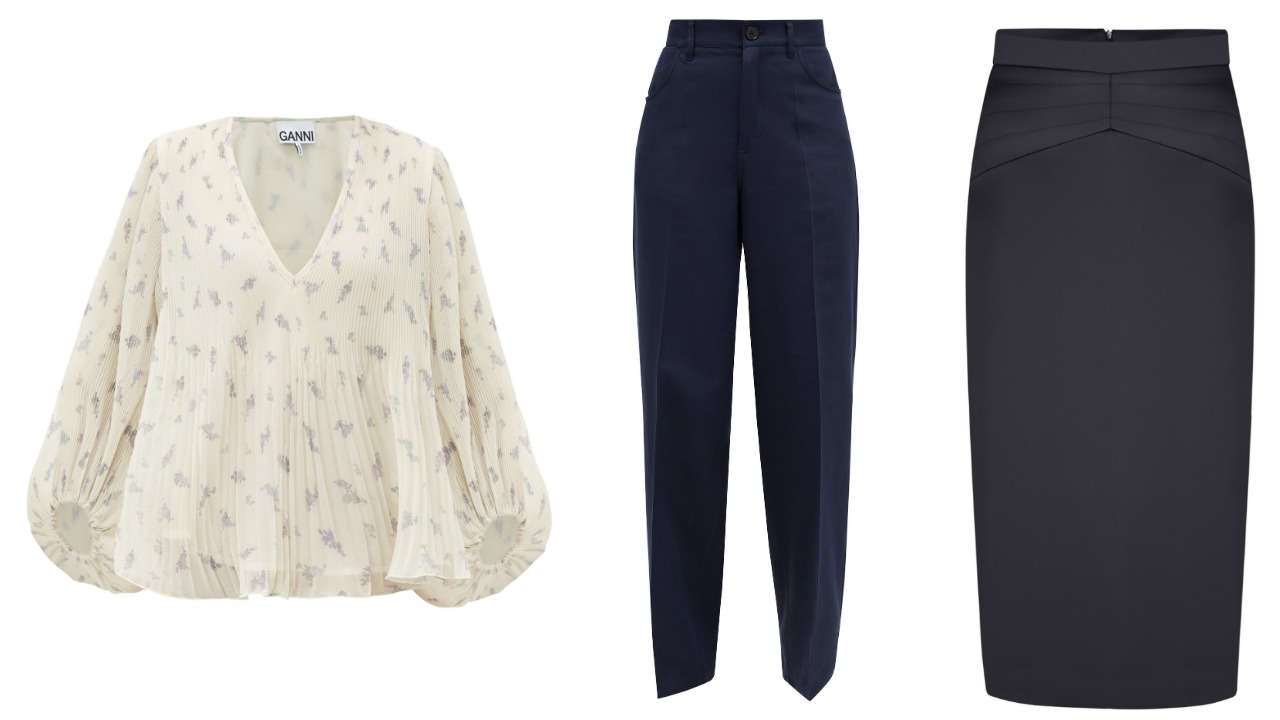 What to Wear: Opt for high-waisted dark pants; they will lengthen your legs and the high waist will contain and flatten the tummy. For skirts, the best style is the pencil skirt, with or without a slit. Dresses are a good choice as well; go for long and lean maxi wrap dresses or empire-waisted dresses, which will add femininity to your style. As for tops, V and nautical necklines are best.
Avoid: Mock necks, low-rise pants, and vertical stripes.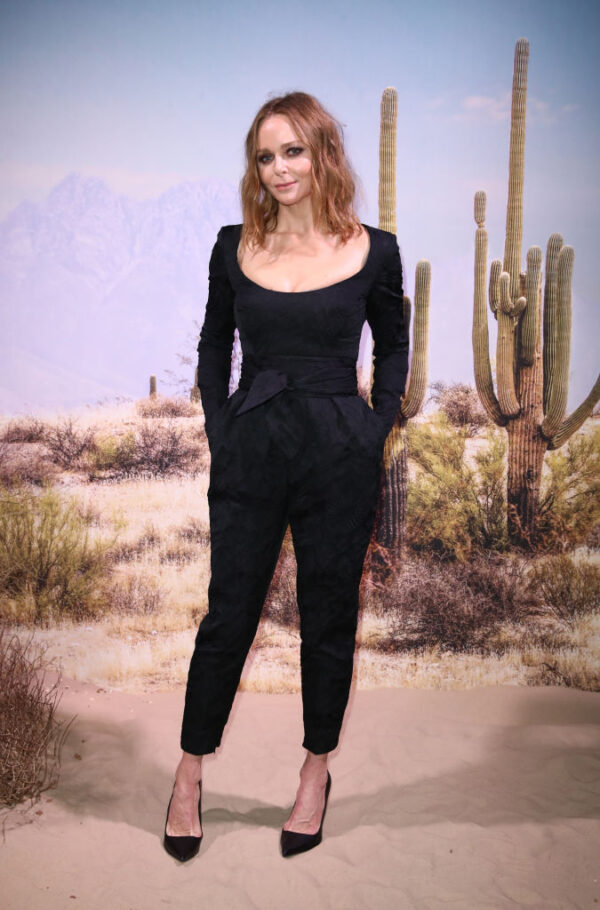 V Shape: Stella McCartney
Designer Stella McCartney has a V-shaped body type. V shapes have larger shoulders and a small waist.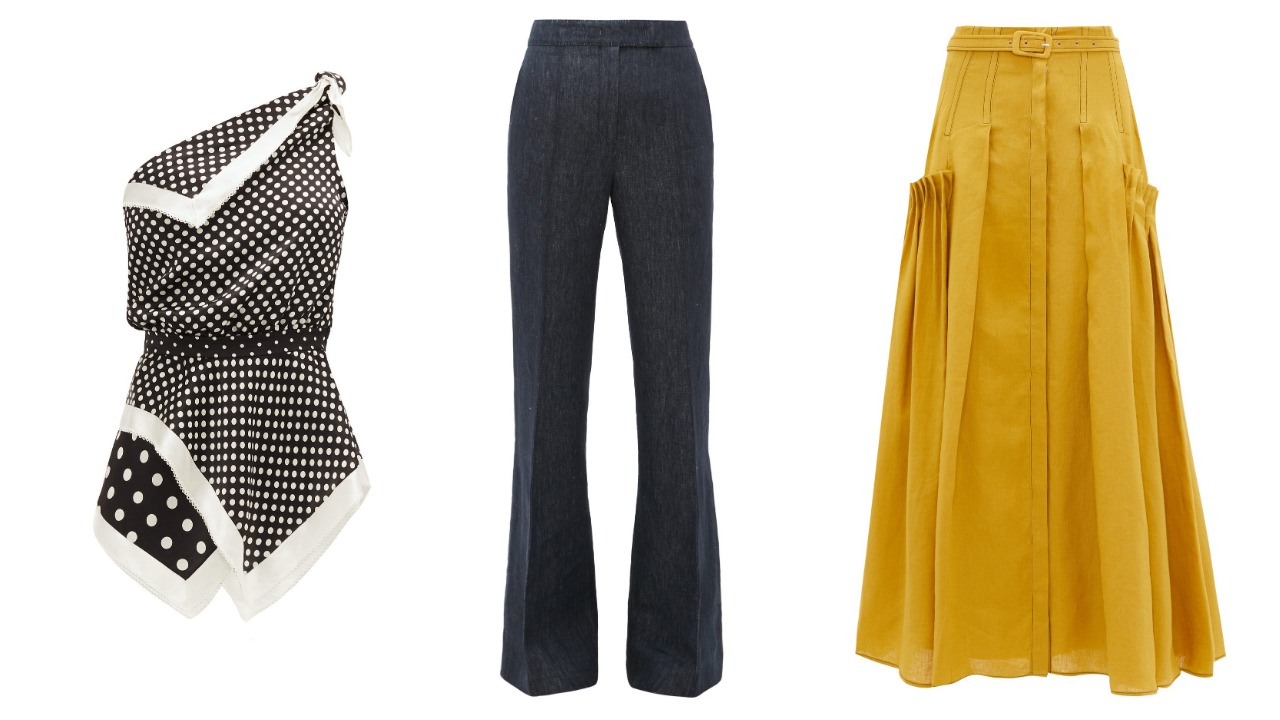 What to Wear: To balance the top of the body with the bottom, you need to create volume at the hips. Choose skirts with details at the hip area, such as pleats or big pockets. For pants, opt for a low-rise style with a boot cut or flared bottom. Choose asymmetric tops, either with one sleeve or an uneven neckline.
Avoid: For tops, avoid thin straps, nautical necklines, and embellishments on the shoulders.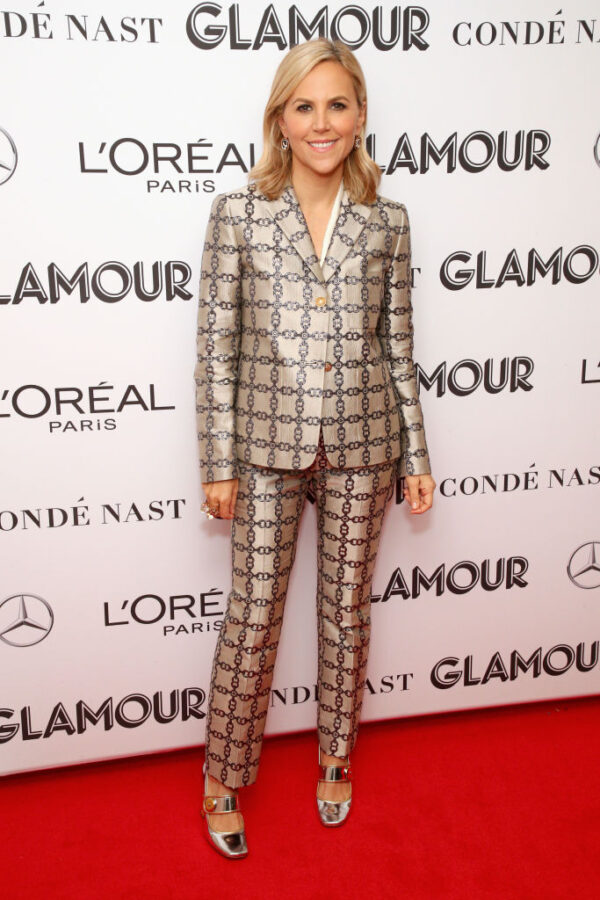 H Shape: Tory Burch
Fashion designer Tory Burch is petite, and her body shape is like an H, or a rectangle. The hips and shoulders are aligned, and the waist is not defined, or only a little. Whether tall or short, women in this category are usually slim. The chest and posterior are both flat.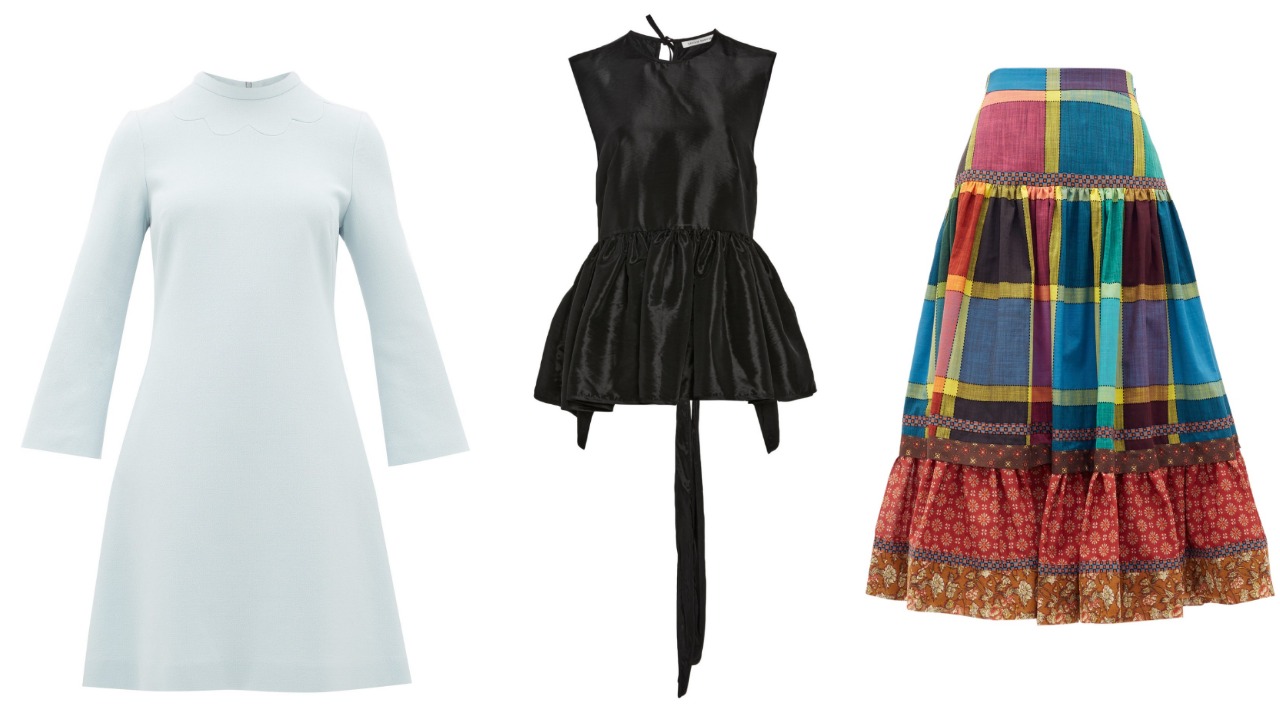 What to Wear: The key to this body type is to create shape and volume. For tops, opt for peplums and round or heart-shaped necklines. For dresses, go for the ones that have an A-line skirt; they will give you the illusion of an X shape. Pants should be worn below the waist. Have fun with skirts in maxi, fluid styles, or with ruffles.
Avoid: Baggy clothes; your tiny body will just disappear in them.

X Shape: Ulyana Sergeenko
Russian fashion designer Ulyana Sergeenko's body shape is X, or hourglass. The shoulders and hips are generally aligned, while the waist is very defined. This very harmonious silhouette is usually associated with femininity. The goal is to play with your curves, highlighting their natural beauty in an elegant, classy way.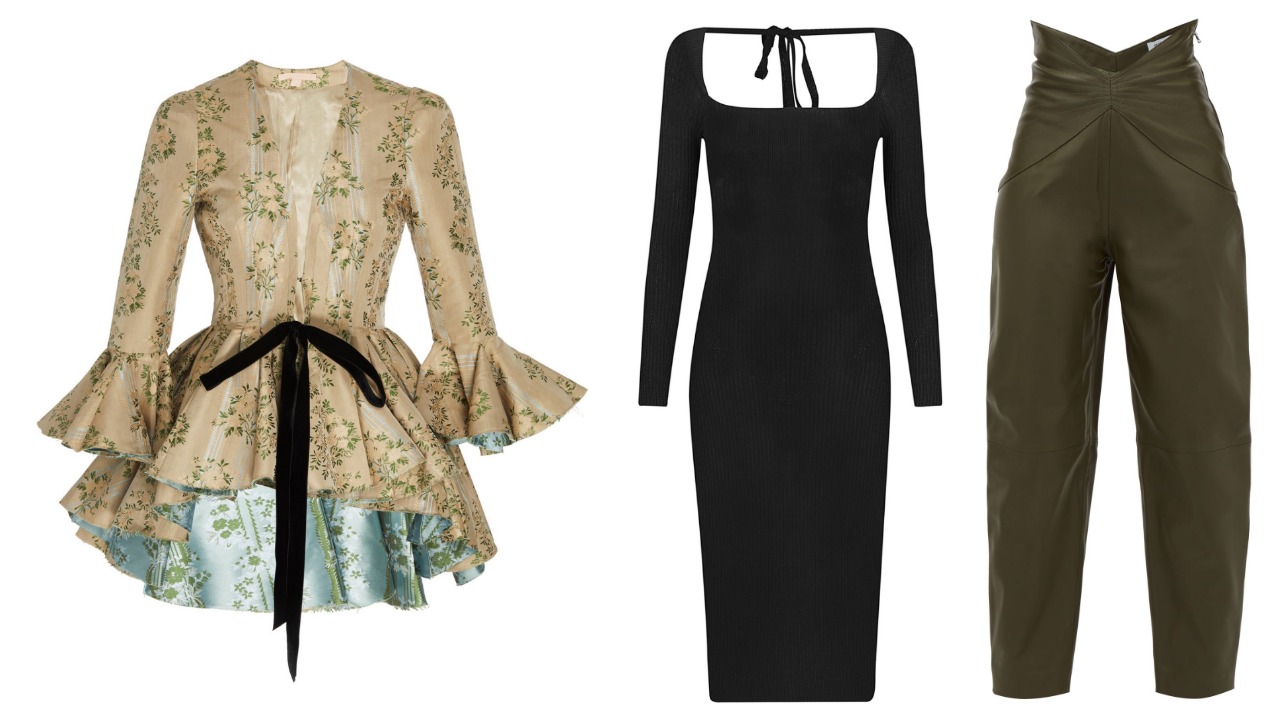 What to Wear: Clothing that accentuates the waist is the way to go. A pair of pants with a corset-like waistband will do. Simple fitted dresses are enough to show your natural curves and trapeze dresses will enhance the natural hourglass shape. Choose tops that are cinched at the waist; the best accessory is a wide belt!
Avoid: Boxy and baggy clothes, as they will draw the attention away from your waist.