With the return of "Downton Abbey" to screens in the form of a full-length feature film released on Sept. 20, millions around the world are keener than ever to escape to the glamorous world of the English aristocracy.
But as much as we love entering Downton's fantasy world of butlers, ball gowns, and high-minded manners, Downton Abbey isn't a fictional place—at least not entirely. The home on display in both the long-running PBS drama series and the 2019 film exists in all its courtly splendor in Highclere, England, about a two-hour drive (shorter by train) from London.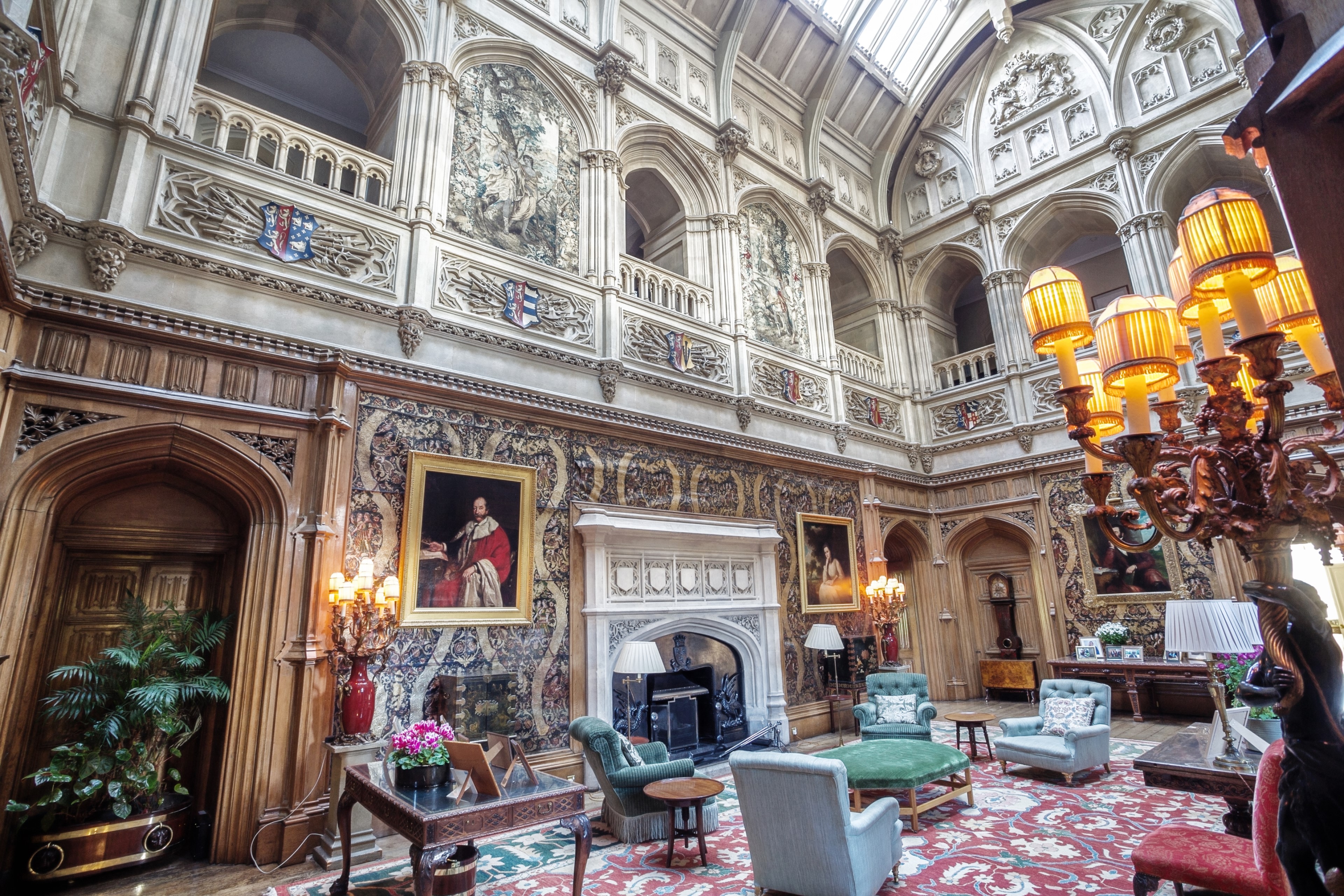 The Jacobethan-style Highclere Castle is the "real" Downton Abbey, and today, it's open to visitors—no matter their rank or title. While the castle itself is in Highclere, the show is fictionally set in Yorkshire, in northern England. Devoted fans will want to visit both locales to get the full picture of what life in the genteel and dignified era of "Downton Abbey" would have been like.
While the Crawley family, too, is fictional, they're period-accurate stand-ins for how genuine English aristocrats and country estate owners would have lived. Perhaps you'll never become a marquess, countess, viscount, or earl—for these pedigrees, you're either born into your title or you marry up—but you can still sample life among the upper crust on a Downton-themed visit to England.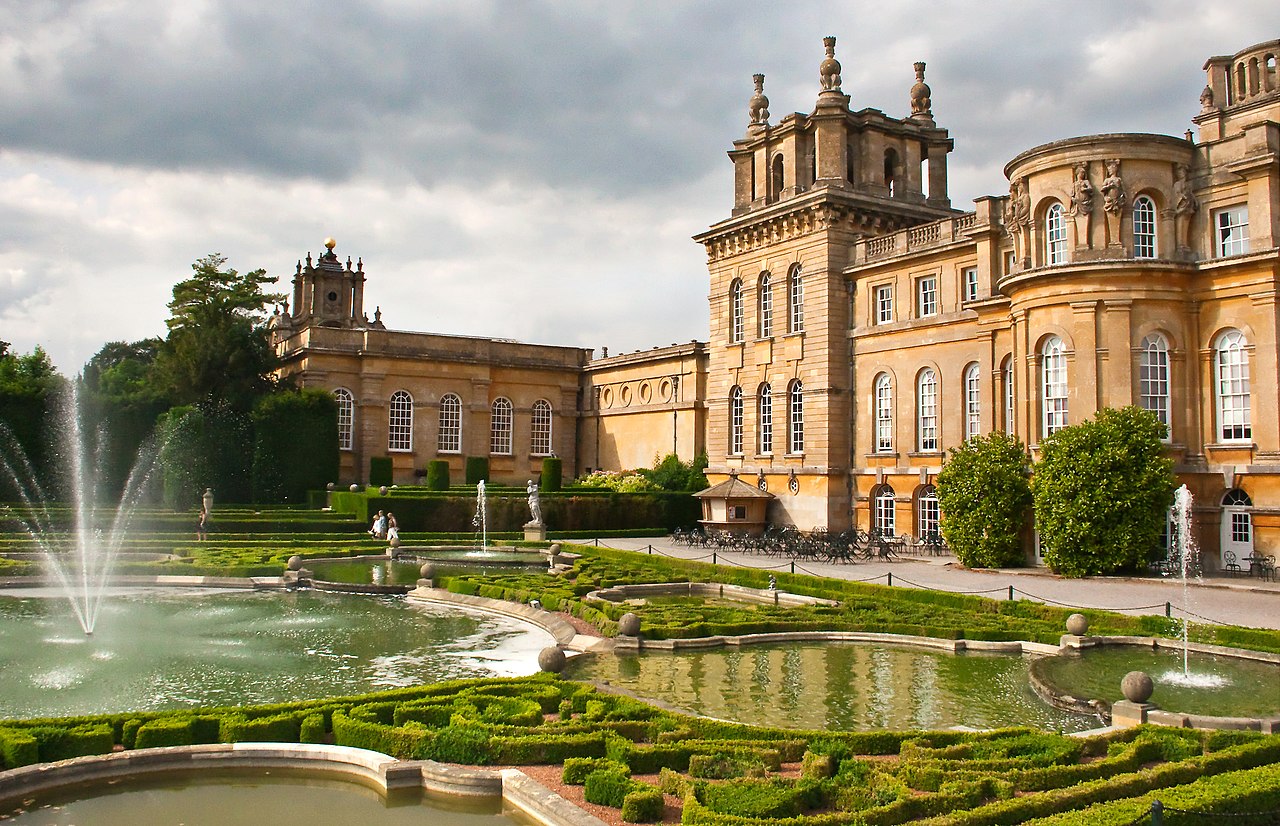 The Basics
If you're visiting Britain to honor all things "Downton Abbey," there are a few can't-miss places you need to include. Highclere Castle tops the list. You can base yourself in the Hampshire or Berkshire regions to be close to Highclere, stay in London and venture out on Downton day trips, or do a multi-day jaunt into the English countryside with an overall base in London. The ideal trip would be to mix several days in the countryside with several days in London, as there are worthy "Downton Abbey" attractions in both.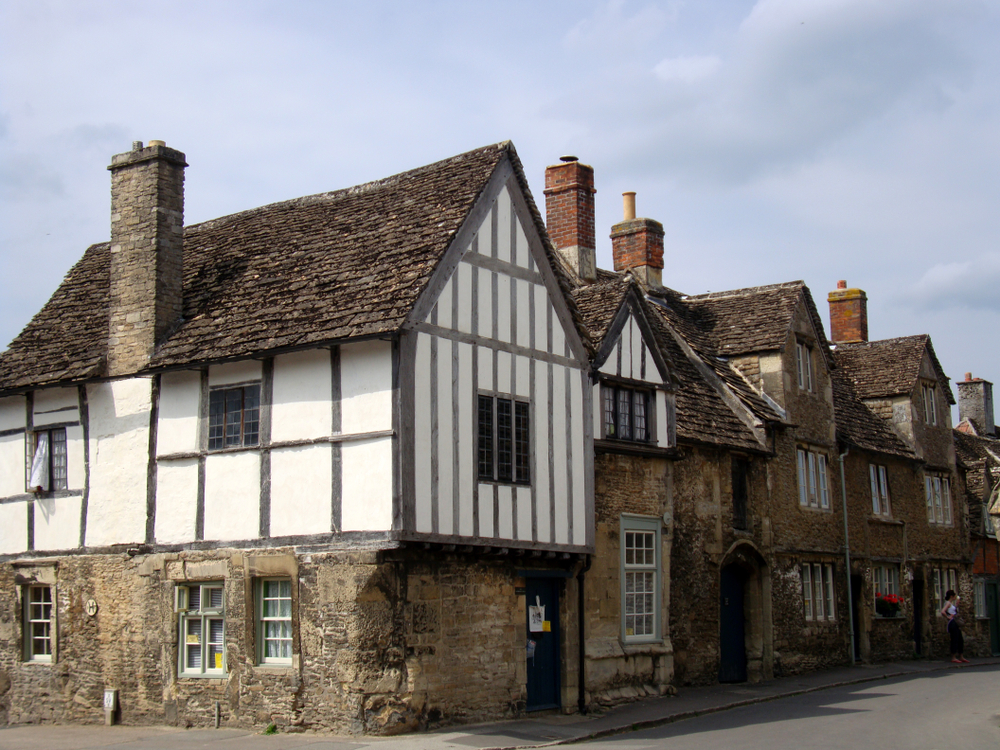 Stay at Highclere Castle
A visit to Highclere Castle is obviously a must on any Downton-themed visit to England. But the chance to spend the night there? Even better.
Airbnb opened the opportunity to do just that, with Lady Carnarvon herself—the real-life current resident of the castle—serving as host. Unfortunately, the listing was only open to a one-night stay for two very lucky guests, who on Nov. 26 are to be welcomed by Lord and Lady Carnarvon with cocktails, a full butlered dinner, a private tour of the castle's extensive grounds, and more.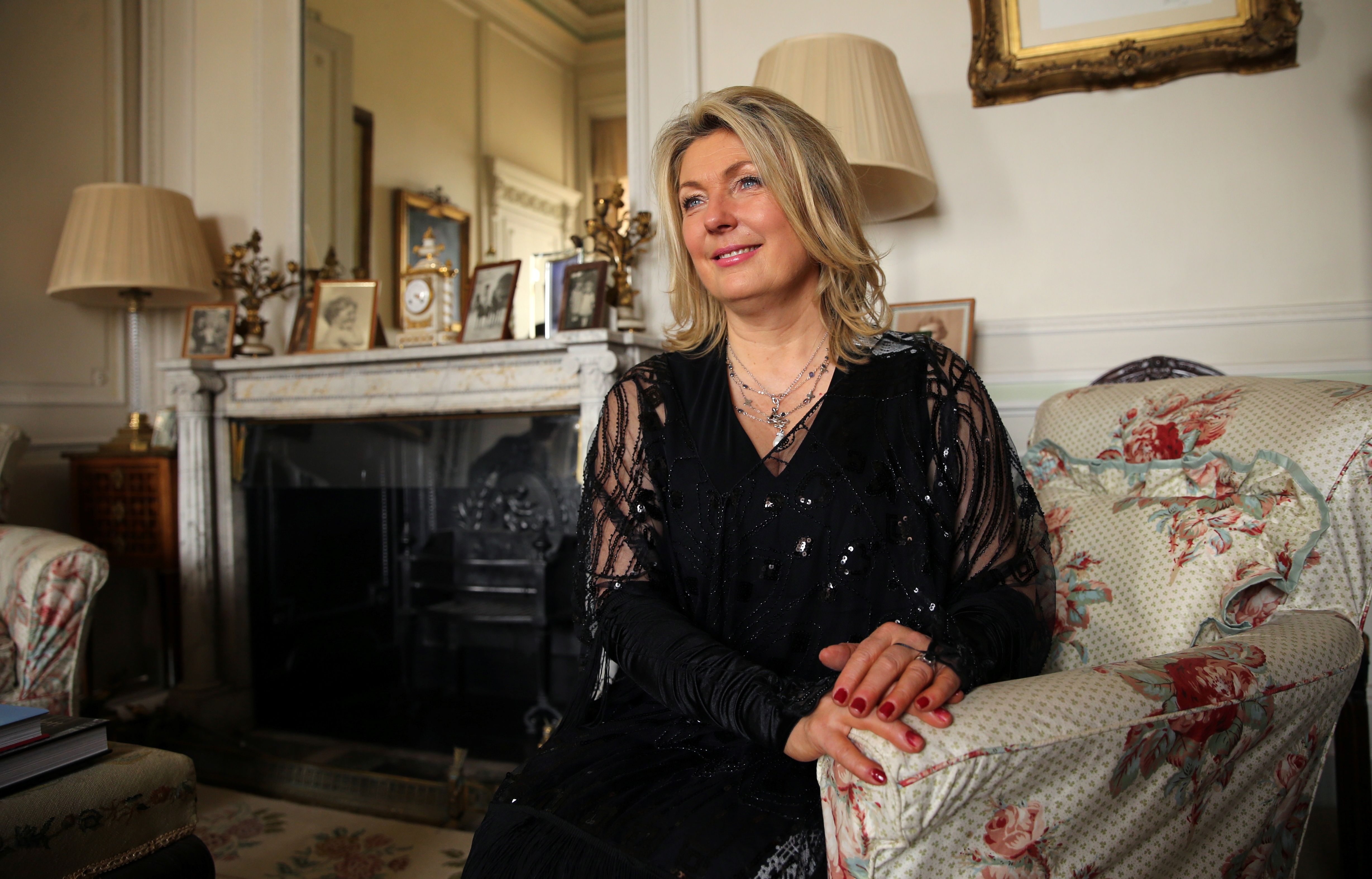 If you missed your chance to apply for that once-in-a-lifetime experience, there's still an opportunity for you to spend the night at Downton Abbey—not in the castle itself, unfortunately, but still within the 5,000-acre estate. Two on-property lodges, Grotto Lodge and London Lodge, are available to rent for 600 pounds ($767) and 425 pounds ($543) per night, respectively. Combine it with a daytime tour of the castle for the ultimate "Downton Abbey" experience (HighclereCastle.co.uk).
When in Highclere, if you choose not to stay on the estate grounds, there are various country houses, hotels, and inns in the area, convenient for visiting the castle.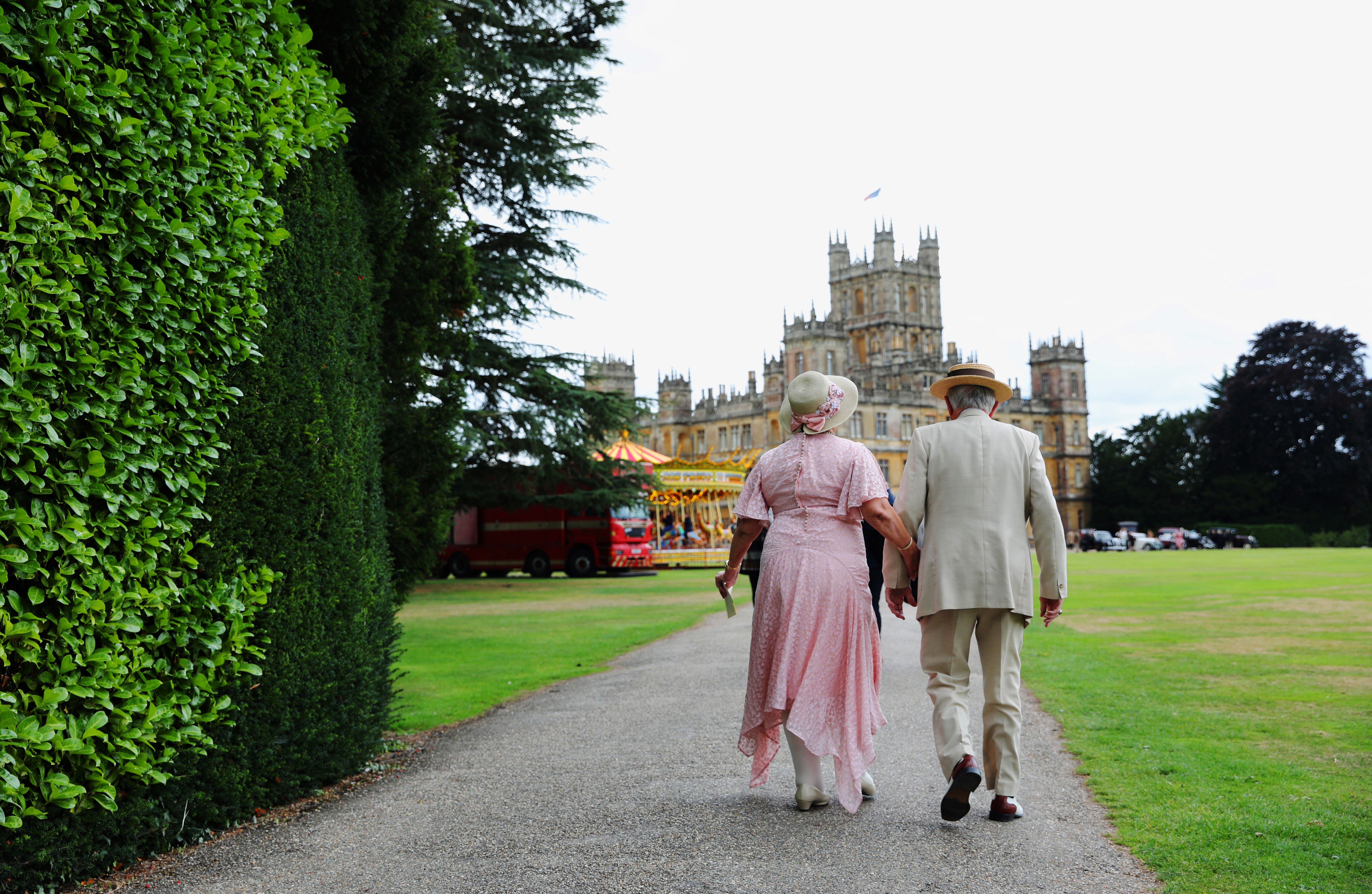 Bampton, Oxfordshire
Bampton is a small parish worth visiting for devoted "Downton Abbey" fans; the fictional village in the show is modeled after Bampton, and fans will easily recognize its quiet streets and charming architecture. Bampton's old grammar school served as Downton's hospital in the series, and Churchgate House provided exterior shots of Isobel Crawley's home. St. Mary's Church—renamed St. Michael's in the show—was the site of many milestone events for the Crawleys, such as weddings and funerals. Don't neglect a stop in Church View, the home of fictional pubs The Dog & Duck and The Grantham Arms.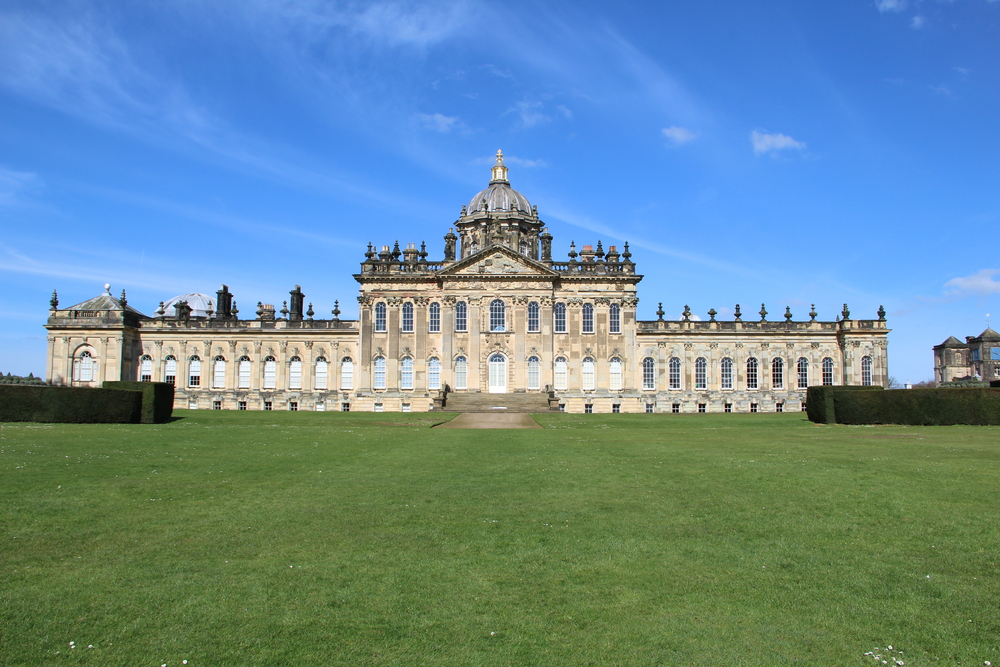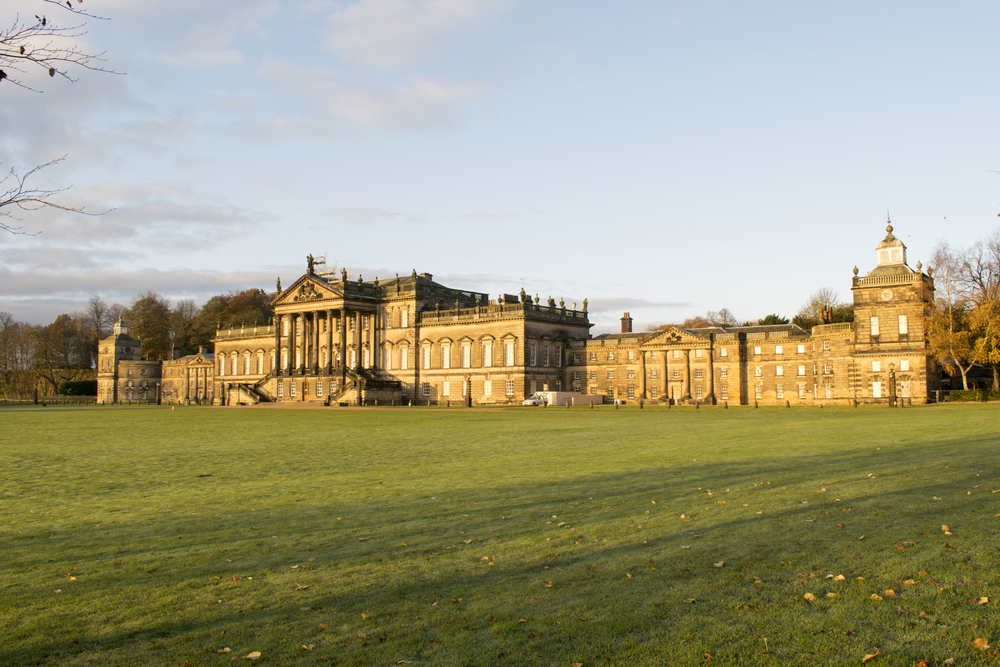 Yorkshire
With "Downton Abbey" fictionally set in Yorkshire, close to the villages of Ripon and Thirsk, the rural region is another area you'll want to hit on any Downton-themed tour. It was an important filming location and also where you'll find the 300-year-old Castle Howard and other notable homes that appear in the movie, such as Harewood House and Wentworth Woodhouse, home of the Marble Saloon, where the opulent ball in the movie takes place.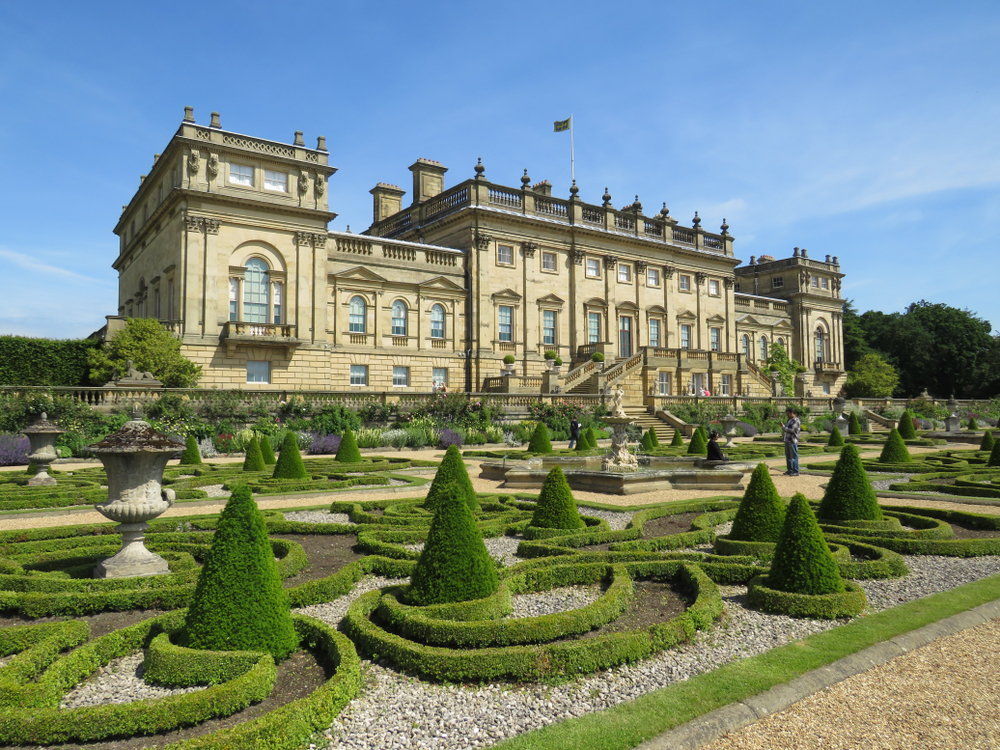 London and Beyond
Use Visit Britain's five-day Downton Trail itinerary (VisitBritain.com) to plan the ideal Downton-themed road trip around the British countryside and bustling London. On the agenda are stops at filming locations such as Highclere Castle, Lacock, Bampton, and Blenheim Palace in the eastern Cotswolds.
If you're putting together an itinerary of your own, it won't be complete without high tea, a visit to a local pub, and perhaps an excursion to hunting grounds, a favorite pastime of the Crawleys (though today you'll trade a fox hunt for clay pigeon shooting). Visits to Highclere Castle and other important English homes will complete your tour, but a Jazz Age party is another can't-miss.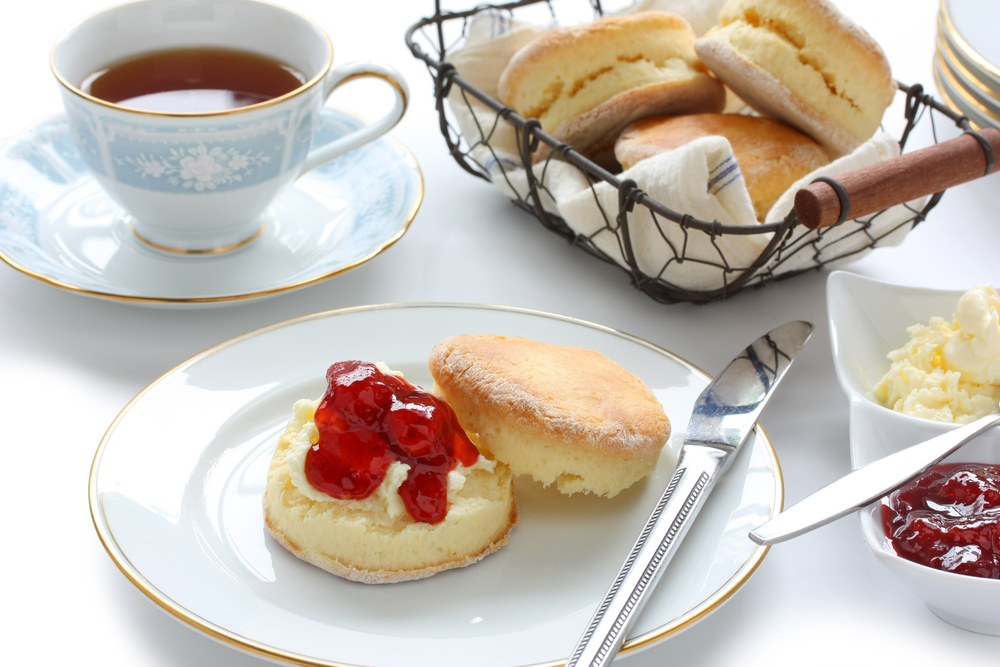 Few occasions in the world of "Downton Abbey" were more exciting than a good party (save for the Christmas celebrations, of course). Want to feel as if you've stepped back in time to the Golden Age of gatherings? Brush up on the Charleston and purchase admission to a 1920s speakeasy pop-up by The Candlelight Club, but be forewarned that proper period attire—think top hats and flapper dresses—is required.
When hunger strikes, stop in for a traditional meal at Rules, the oldest restaurant in London. The interior of this Covent Garden dining establishment, opened in 1798, hasn't changed much over the past 100 years, making it an ideal filming location—it appeared in the "Downton Abbey" TV series on several occasions. Expect a thoroughly British meal of classic game cookery, oysters, and puddings.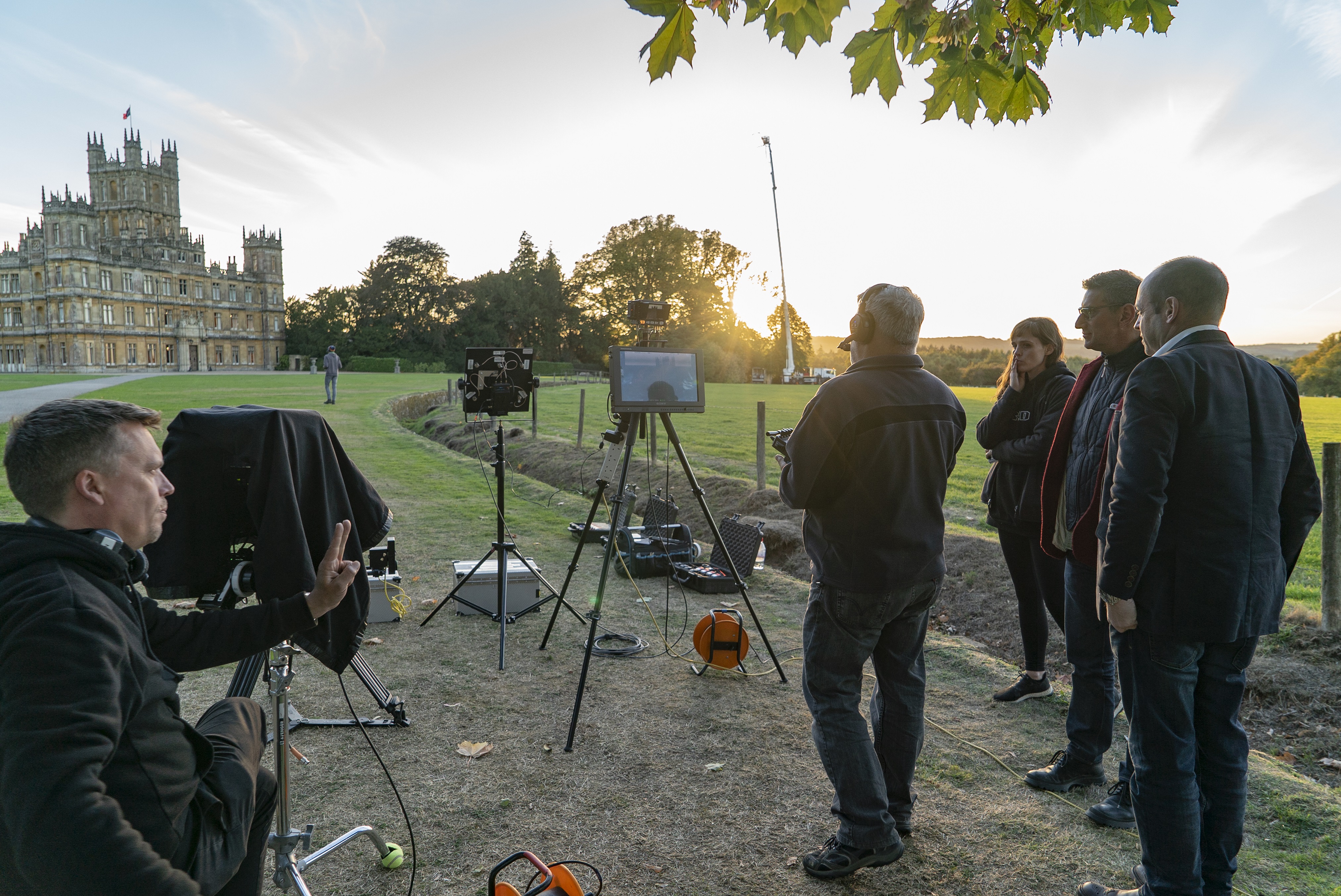 If you can't get enough of the grand castles and resplendent manors of yesteryear, Britain's the right place to be. Many stately homes linger on and are now open to visits from the public—and have star power of their own, having appeared in various films. 
In an article titled "Stately Homes on Film," Visit Britain lists a few worth visiting, including Chatsworth House in the Peak District, Hatfield House in Hertfordshire, Englefield House in Berkshire, Kenwood House in Hampstead, and various others. Many remain in the possession of the same families who owned them generations prior; they offer tours in order to protect the history of these houses and preserve their heritage.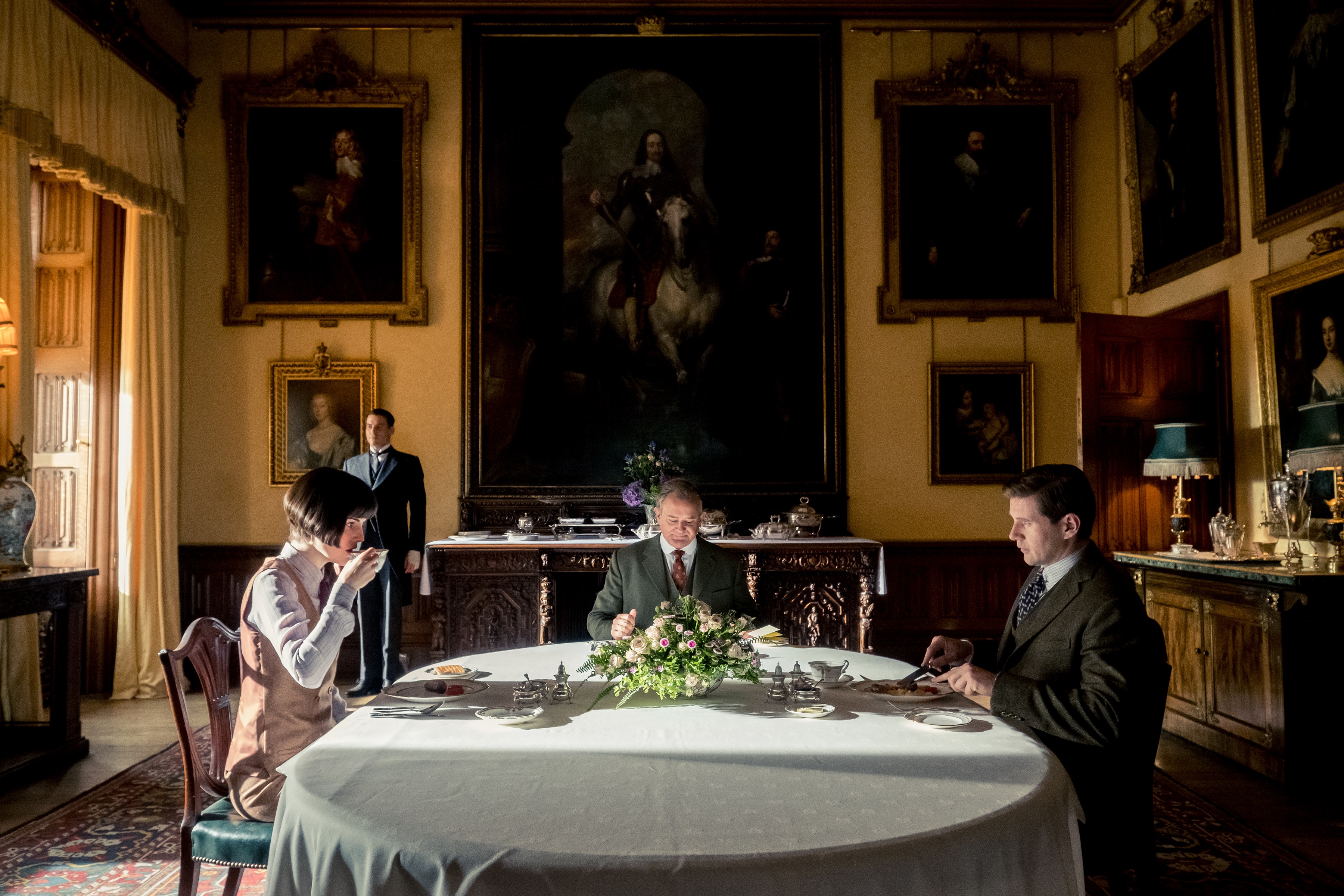 Guided Group Tours
If putting together a full-fledged "Downton Abbey" tour of your own sounds like a job better suited to your (imaginary) waitstaff, there are various Downton-themed tours available to book.
Lynott Tours offers a five-day small-group tour called Tour Downton Abbey & the Edwardian World which visits London, Highclere Castle, and Bampton Village, the Oxfordshire town where scenes in the fictional village of Downton were filmed. On the Elegant England & Downton Abbey experience by Great Value Vacations, diehard fans will explore the iconic sights of London—and take afternoon tea inside Westminster Abbey—before embarking for the English countryside, with stops in the Cotswolds, Blenheim Palace, and the "Downton Abbey village."
The more adventurous can opt for the 5-Night Vintage England tour by Authentic Vacations and self-drive a Morris Minor—the classic British motor car—through the Cotswolds. The tour also provides exposure to British royal life of today with visits to Kensington Palace and Windsor, an official residence of the Queen, as well as a traditional afternoon tea aboard an iconic red double-decker bus.
Skye Sherman is a freelance travel writer based (enthusiastically) in West Palm Beach, Fla. She covers news, transit, and international destinations for a variety of outlets but still gets giddy upon every return home to South Florida. You can follow her adventures on Instagram and Twitter @skyesherman.