Losing weight is the second most common New Year's resolution people make, after "saving money," but sticking to a healthy regimen can be hard for many. Studies show that following a healthy diet and regular exercise regimen can reduce your risk for major illnesses, such as diabetes, heart disease, high blood pressure, and many cancers, and how you eat can also help manage symptoms from chronic conditions, like autoimmune illnesses. This should provide plenty of incentive, but sometimes it takes a health setback to put you back on track permanently.
The best investment in your health starts with what you eat and how you care for your body. Three professional chefs who each faced a life-altering illness share how they changed their relationship with food and ate their way back to better health. Each has offered tips to help you get started.
Confronting Obesity and Prediabetes
A finalist on season five of "The Next Food Network Star," in 2011, Los Angeles chef Debbie Lee was juggling running her Korean fast-casual restaurant, Ahn-Joo, and promoting her cookbook, "Seoultown Kitchen." She'd achieved national acclaim, but the grueling pace impacted her health.
In 2012, at age 43 and weighing 216 pounds, the five-foot three-inch-tall Lee was diagnosed as prediabetic. "I have always battled my weight, since I was 8-years-old, and never thought I would have to battle my health in this manner," she said. "It was more of a sense of denial, as I did not want to admit I had a food problem." 
Being overweight, even 10 to 15 pounds, is a leading risk factor for Type 2 diabetes, as well as stroke, cardiac disease, and high blood pressure, according to the American Diabetes Association.  
Since Lee's mother has type 2 diabetes, she understood the disease's long-term health impact, including the need for regular monitoring of one's glucose levels. "I have a fear of needles; the thought of having to lance myself every morning or end up injecting insulin was enough to get myself on track," Lee said.
On Jan. 1, 2013, Lee committed to changing her diet and lifestyle. She tossed out the processed foods in her cupboard and focused on buying fresh, whole foods. "I ventured to a farmer's market each day and re-schooled my mind to cook for myself," she said. "It was not easy the first month; I basically did not go out with friends. I needed to wrap my head around my food addiction. One month later, I was thrilled to find that I had lost 11 pounds."
Lee also began exercising regularly. "It started as a brisk 30-minute walk on the treadmill five days a week, and then hiring a personal trainer to get my body to challenge itself."
Now 49, Lee hopes to shed another 20 pounds but said she is happy with what she has accomplished so far. In 2015, her personal health awakening also inspired her to start a sustainable meal delivery service utilizing farm-fresh ingredients, called Mind Body Fork.
Tips From Debbie Lee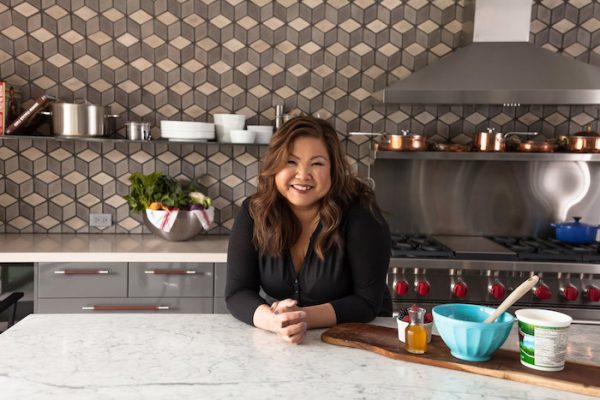 Start slowly to adapt to changes. Try eliminating foods week by week. Start with processed foods and anything sugary, both high in calories. Review how you did that first week and start paring down.
Buy fresh, locally grown food at your local farmers' market.
Managing Rheumatoid Arthritis Through Diet

Seamus Mullen was diagnosed with the autoimmune disease rheumatoid arthritis in 2007. The disease is usually managed with prescription medication, but Mullen said the meds alone were not working to alleviate the pain, and they were also lowering his resistance to infections. He was also exhausted from logging long hours running his restaurant, Tertulia, in New York City.
"I hit a severe breaking point in 2012 when my disease caused a near-death experience," Mullen said. "I was in the ICU with a 106-degree fever after the immunosuppressant medication meant my body couldn't fight off infection. When I was finally released, I made the decision to completely rethink my relationship with food."
Mullen had already tried reducing his sugar intake and eliminating nightshades, a category of vegetables (e.g., eggplant, tomatoes, potatoes, and peppers) that contain the chemical solanine, which can aggravate arthritis and inflammation, according to natural healthcare practitioners.
"These small changes had little to no effect," Mullen said. "When I made the decision to fully revamp my diet, I slowly began to see changes. My first steps were avoiding all processed foods, cooking whole foods, and focusing on things like omega-3s and eating fresh, seasonal vegetables."
Changing his diet improved Mullen's health considerably. "Previously, I felt severe pain in my joints every morning, with fingers so swollen I couldn't tie my shoes, but after about six months of my new diet, I began to see real changes. Things as simple as being able to walk from my bed to the kitchen in the morning without pain were huge signifiers to me that this new diet was having real effects. Within a year, I was entirely off medication and symptom-free." Mullen shares his approach and recipes in his cookbook, "Real Food Heals."
Mullen's renewed energy also allowed him to start bicycling again, a favorite activity he'd given up due to his chronic pain. Now, he bikes every day.
"Having little to no pain and feeling more energy meant I could put my best self forward in both work and my personal life," he said.
Tips From Seamus Mullen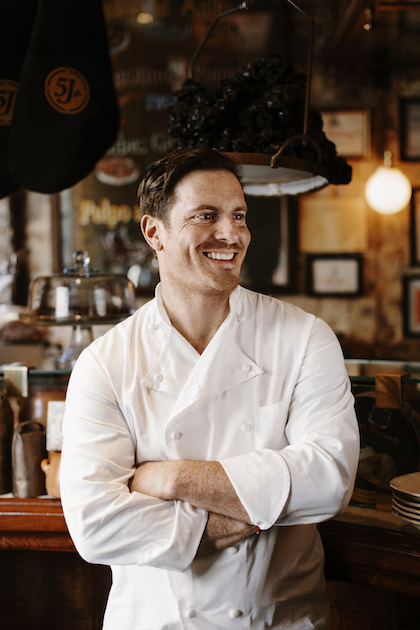 Start by setting yourself up for success. Eliminate sugary snacks and pre-made sauces and marinades. Try almond butter instead of peanut butter; use olive oil instead of canola oil; and [gluten-free] tamari instead of soy sauce.
Instead of adding sugar to your coffee, try drinking it black. Trade the double caramel macchiato for espresso or drip coffee.

Replace starchy vegetables like [white] potatoes with resistant starches like yucca, green plantains, or sweet potatoes. Resistant starches hit your system more slowly and don't give a sugar blast to your blood.
RECIPE: Coconut Roasted Cauliflower Wedges With Cilantro and Lime
From Cancer to Cured

For many, it's a cancer diagnosis that sounds the wake-up alarm. As chef Steve McHugh put it, "Nothing kicks you into gear to change your life than a diagnosis that threatens it."
McHugh and his wife were planning a move from New Orleans to San Antonio to open a new restaurant when he was diagnosed with non-Hodgkin's lymphoma, a type of blood cancer.
"I went on a chemotherapy regimen every 10 days that gave me insomnia, dizzy spells, and constipation. If you put that much poison into your body, you're going to have to make some changes to try to repair yourself," McHugh said.
"I adopted an unadulterated and natural diet where I only put in food where I understood its source. That did good for my body, rather than destroy it."
According to the American Institute of Cancer Research, following a healthy diet can help lower your cancer risk, especially since 90 percent of all cancers are lifestyle-related. For cancer patients, following a nutritious whole foods diet is essential to keep the body strong and can help improve treatment outcomes, the American Cancer Society notes.
Now in remission, McHugh is on top of his game. In 2013, he opened Cured in San Antonio; the name is a nod to getting back his health. "My culinary foundation relies on the purity of natural regional ingredients and the hands-on, unadulterated methods that enhanced my own healing process," McHugh said.
Tips From Steve McHugh

Eat more fermented foods. Probiotic-rich foods like sauerkraut, kimchi, and pickles can increase the body's ability to absorb nutrients. 
Use more black pepper, legumes, and nuts [e.g., pecans], which contain anti-inflammatory properties.
Try eating mussels, which are a lean source of protein with roughly 18 grams of protein per serving. Garlic, onions, and shallots [commonly used in mussel dishes] each contain anti-inflammatory properties. 
Why wait for a health setback to set you back on track? Putting your health first with a better diet and regular exercise will help keep you healthy from the get-go. It's a smart investment to live a longer life.  
Melanie Young is a longtime food professional who ate her way back to better health after battling breast cancer in 2010. A Certified Holistic Health Coach, she is the author of "Getting Things Off My Chest: A Survivor's Guide to Staying Fearless & Fabulous in the Face of Breast Cancer." Follow her on Twitter @mightymelanie.