Uncorking a bottle of Champagne on New Year's Eve is a classic way to celebrate. Champagne remains the benchmark of bubbles, but there are plenty of sparkling wine options to match every budget and taste. 
Champagne versus Sparkling Wine
Sparkling wines are made around the world, but to be labeled "Champagne," the wine must be made in the Champagne AOC appellation, in northern France, and follow strict production guidelines. Sparkling wines produced outside Champagne may also adhere to regulations determined by the appellation.
Only three grapes are permitted to make Champagne: Chardonnay, Pinot Noir, and Pinot Meunier. Each Champagne house carefully blends the grapes, often purchased from select growers around the region, to create its signature cuvées. Sparkling wines made elsewhere may use these same grape varieties or others indigenous to the region.
There are a few ways to create the bubbles in the bottle. The most widely utilized involve two fermentation steps. Méthode champenoise, used to make Champagne, requires the secondary fermentation to occur in the bottle. Many sparkling wine producers outside Champagne use this process, also called méthode traditionelle or metodo classico in Italy. The bubbles are finer and softer on the palate.
A number of sparkling wines outside France, notably Prosecco, Lambrusco, and some Garda DOC wines, use the Charmat method, or Metodo Italiano. Here, the second fermentation occurs in large, pressurized tanks before the wine is transferred to bottle, producing more pronounced, zippier bubbles.
What to Buy
While a special occasion may warrant a bottle of prestige cuvée —a label that signifies the best champagne the house makes—there are many excellent sparkling wine options for everyday enjoyment and casual entertaining. One tip is to find a few producers you like and stick to them. Some make cuvées at every price point.
These recommendations are all made by the methode traditionelle. Suggested retail prices are for 750 ml bottles.
Bang-for-Your-Buck Bubbles ($40 and under)
Consider Cava, a sparkling wine produced exclusively in the Denominación de Origen (D.O.) of Cava in Spain. Gramona Imperial Gran Reserva Brut Cava ($37) is a complex blend of indigenous Xarel-lo, Macabeo, and Parellada grapes with 15 percent Chardonnay, from an outstanding organic and biodynamic producer.  Parés Baltà dates to the 1800s in Cava and produces a range from Parés Baltà Brut Cava ($16), offering soft floral, apple, white peach, and honey notes, to Parés Baltà Blanca Cuisine ($37).
Many excellent sparkling wines are also made throughout the United States. Domaine Carneros by Taittinger is the Napa, California, sparkling wine estate owned by the French Champagne Taittinger family. The styles are elegant and refined; try the Brut Cuvée 2015 ($31). Gruet Brut NV ($16) is produced in New Mexico by the Gruet family, which owns a champagne house in France by the same name. Made with 75 percent Chardonnay and 25 percent Pinot Noir, this wine has notes of green apple and citrus. 
Also try French Crémant sparkling wines, which are produced in several regions including Alsace, Bordeaux, Burgundy, the Loire Valley, and Languedoc-Roussillon. Lucien Albrecht Crémant d'Alsace Reserve ($25) is a consistent light-bodied 100 percent Pinot Blanc that has received numerous accolades. Chateau de Montfort Crémant de Loire Brut ($17) comes from a top wine estate in the Loire's Touraine appellation, a refreshing blend of Chenin Blanc and Chardonnay with notes of apple and quince.
A Little More Special ($40 to $85)
Master Sommelier Roger Dagorn suggested looking into Grand Marques Champagnes, leading houses recognized for their signature styles that may offer a range of quality wines at different price points.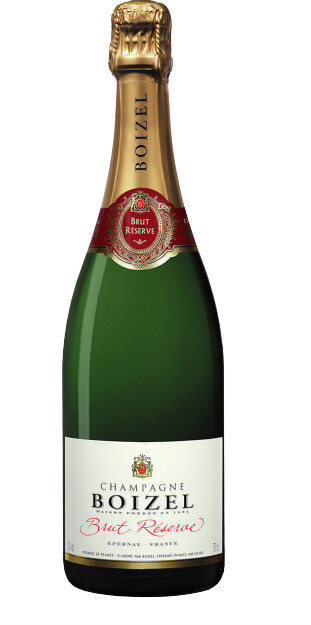 Examples include Champagne Boizel Brut Réserve NV ($47), offering apricot, peach, and citrus aromas and a touch of brioche; Champagne Pommery Brut Royal NV ($50), an elegant, all-purpose, lighter style of Champagne; and Champagne Delamotte Brut NV ($66), an option that delivers citrus, floral notes, and a deep earthiness, from a 250-year-old Champagne house.
Smaller champagne producers or grower champagnes, those made by independent grape growers, also offer some well-made and -priced discoveries. "These are often under-the-radar wines of good quality," Dagorn noted.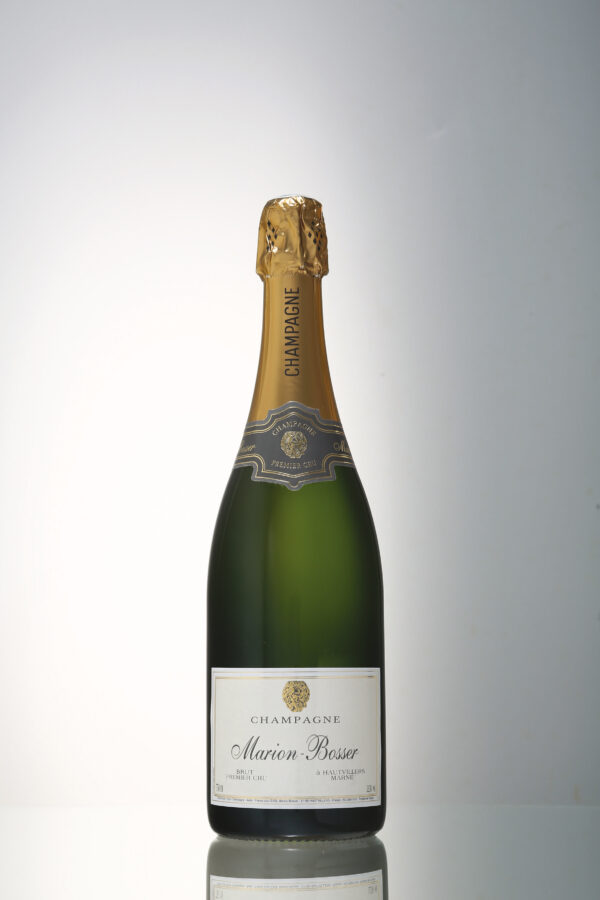 Recommendations include Champagne Marion Bosser Brut Premier Cru ($48), an elegant, fuller-bodied cuvée made by a mother-daughter duo; and Champagne Collet Brut Millesime 2008 ($60), from a boutique champagne house located in Aÿ, one of Champagne's 17 Grand Cru villages.
Italy's Franciacorta DOCG and Trento DOC both make exceptional sparkling wines in the metodo classico under strict guidelines. Most are on par with any fine Champagne. Try Bellavista Alma Cuvée Brut 2010 ($44) from Franciacorta, or Ferrari Perlé 2009 ($41) from Trento. Ferrari was just named Producer of the Year at the 2019 Champagne and Sparkling Wine World Championships in London.


Splurge-Worthy (Over $100)
Nothing says "celebrate" like a bottle of prestige cuvée. Bottles can start from $100, and from there, the sky's the limit. 
Ed McCarthy, author of "Wine for Dummies" and "Champagne for Dummies," shared three that he felt offered terrific value: Champagne Alfred Gratien Cuvée Paradis Brut 2009 ($115), Champagne Laurent-Perrier Grand Siècle No. 24 Brut ($132), and Champagne Piper-Heidsieck "Cuvée Rare" Brut 2006 ($163). 


How to Store and Serve
Store bottles away from heat and direct sunlight. The temperature should remain consistently cool, and the air should not be too dry. 
You might be tempted to pop a bottle of bubbles to keep in the refrigerator to have on-hand to serve, but it's not recommended.
"Don't leave your Champagne—or any sparkling wine—in your refrigerator for more than a few days," McCarthy advised. "Its flavor will become flat from the excess cold temperature; also, vibrations of the refrigerator motor going on and off are not good for any wine, especially sparkling."
Serve sparkling wines at 45 degrees or slightly colder to capture their effervescence. "Wine can warm up quickly, so keep your open bottle chilled in an ice bucket (half cold water, half ice)," McCarthy noted. 
Most wine experts recommend using a tall tulip-shaped glass to capture the aromas and bubbles. Make sure the glasses are thoroughly cleaned, since detergent residue can diminish the effervescence and affect the taste of the wine.
Melanie Young writes about wine, food, travel, and health. She co-hosts the weekly national radio show "The Connected Table LIVE!" and hosts "Fearless Fabulous You!" both on iHeart.com. Twitter@connectedtable