For Brandon Schutt, a senior at Bellevue East, it would likely be his last cross-country event of his high school career.
He and Omaha Burke sophomore Blake Cerveny on Oct. 14 were competing in a 3.1-mile A-2 District at Pioneers Park in Lincoln, Nebraska, where they, like all the others runners, hoped to make state.
But when Brandon, who was trailing Blake by 30 meters, saw the sophomore crumble on the final 75-meter stretch, the senior had only five seconds to make a choice.
Brandon himself knows what it's like to fall and not finish.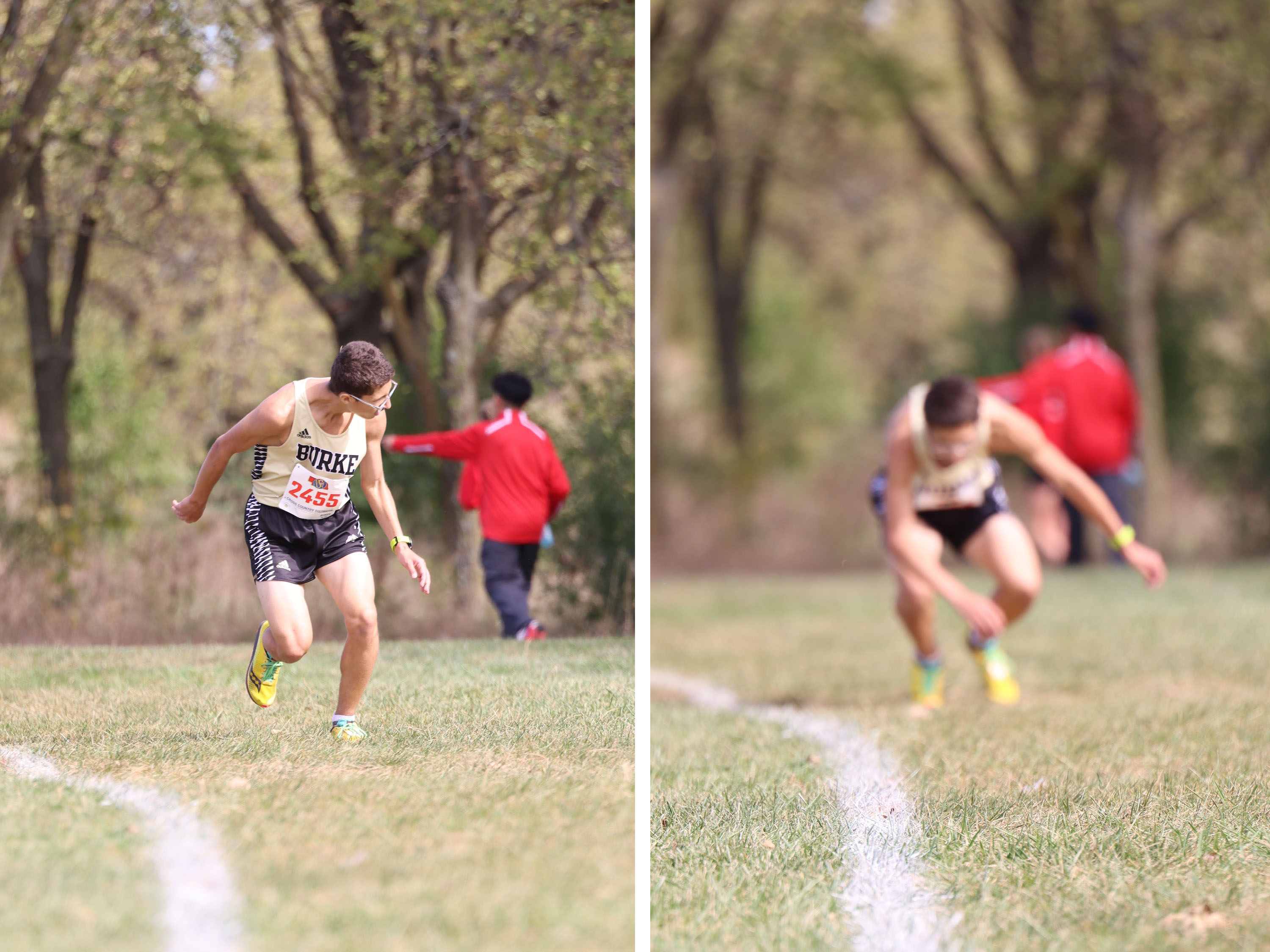 Three weeks earlier, he failed to finish in his own heat, letting his teammates down.
"It sucked. I would never wish that experience on anyone," he told cross-country reporter Jay Slagle—who captured what followed on camera and posted it on Facebook.
Brandon reached down and lifted the sophomore's dead weight, and for a moment it seemed like Blake would not be able to get up.
"Just leave me," Blake said, as he later told Slagle.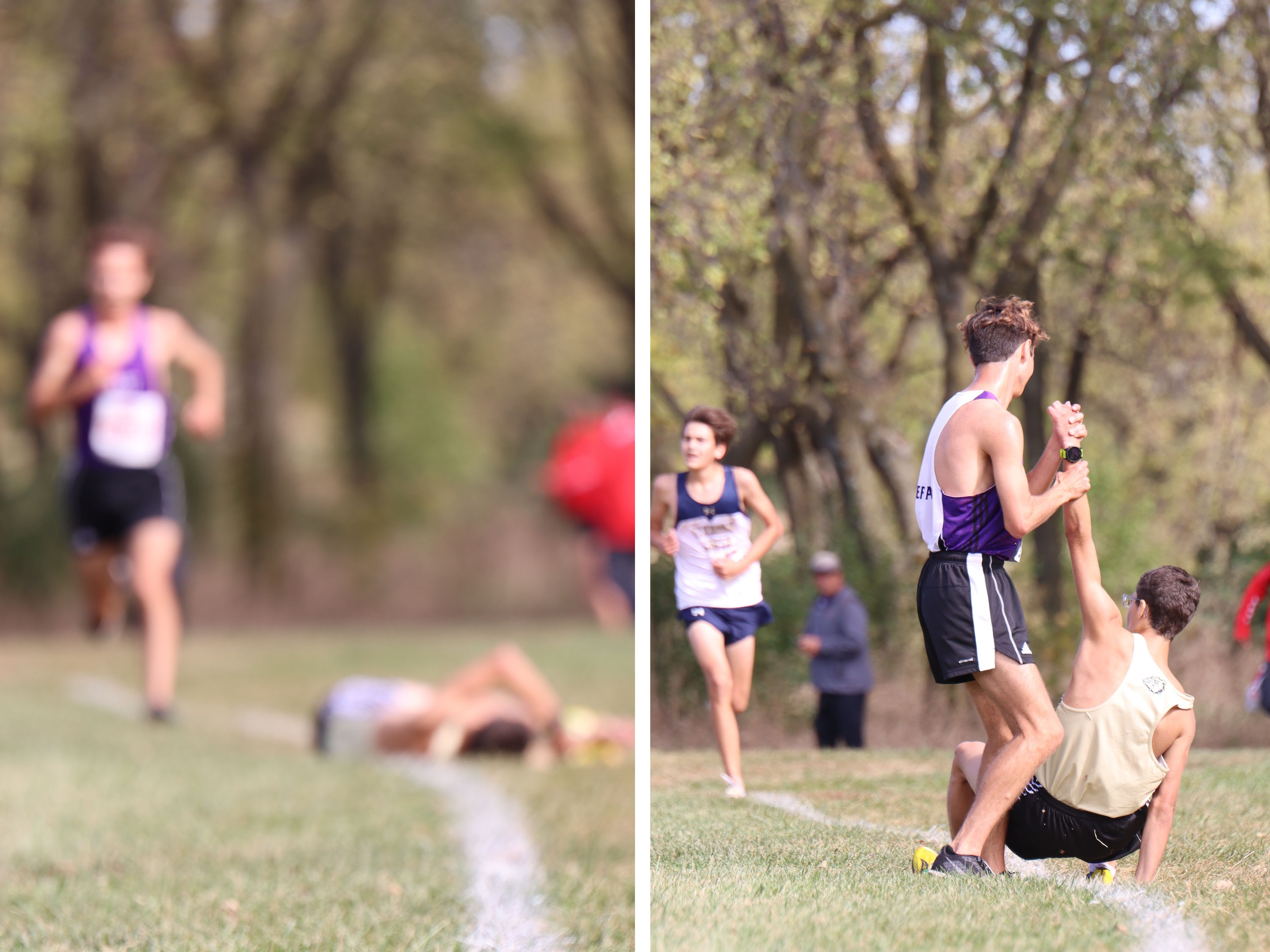 But with Brandon's help, Blake did get up, and together they lumbered toward the finish line, Brandon's hand over Blake's chest to prevent him from toppling over forward.
The crowd cheered on the athletes and Brandon's sportsmanly act.
Although neither teen made state championships, both demonstrated what the sport of cross country is all about, Slagle said.
During the race, Blake had fallen four times, each time struggling back to his feet until his final tumble when his legs gave out for good.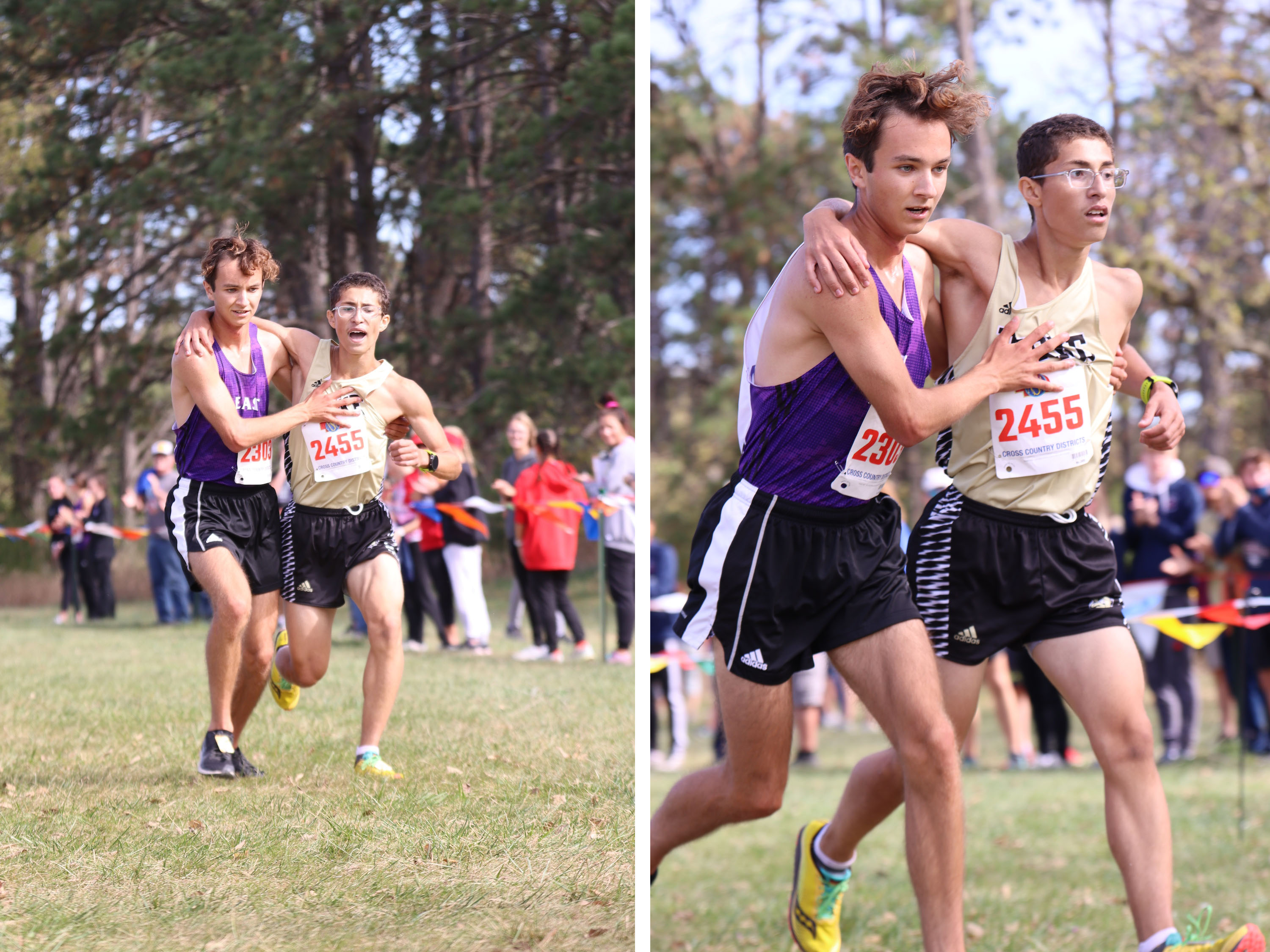 "His legs had given everything they had, but they were finally done," Slagle reported.
"Sports teaches many lessons, and working through adversity is one of the greatest benefits of cross country."
When the two were reunited for an interview with NBC Nightly News, Brandon told the station, "He got up, and I was like, 'Wow, I've never seen that before.'
"Normally a runner goes down, he stays down, and the fact that he kept getting up was incredible to me."
Brandon likely gave up three positions in order to help his fellow competitor, Slagle said.
Blake, despite being disqualified for the boost, expressed gratitude, "He didn't care about what place he got, he cared that he helped someone else.
"I thank him a lot, like I really appreciate what he did and I'm not going to forget that."
Share your stories with us at emg.inspired@epochtimes.com, and continue to get your daily dose of inspiration by signing up for the Epoch Inspired newsletter at TheEpochTimes.com/newsletter