The fare was only a couple of coins, but they carried me to a whole other continent. Behind me, just a memory, were the famous spires and domes of Topkapi Palace and Hagia Sophia and the Blue Mosque, packed to the gunnels with tourists. But here on the Asian side—called Anatolia, by locals—was a little more mystery.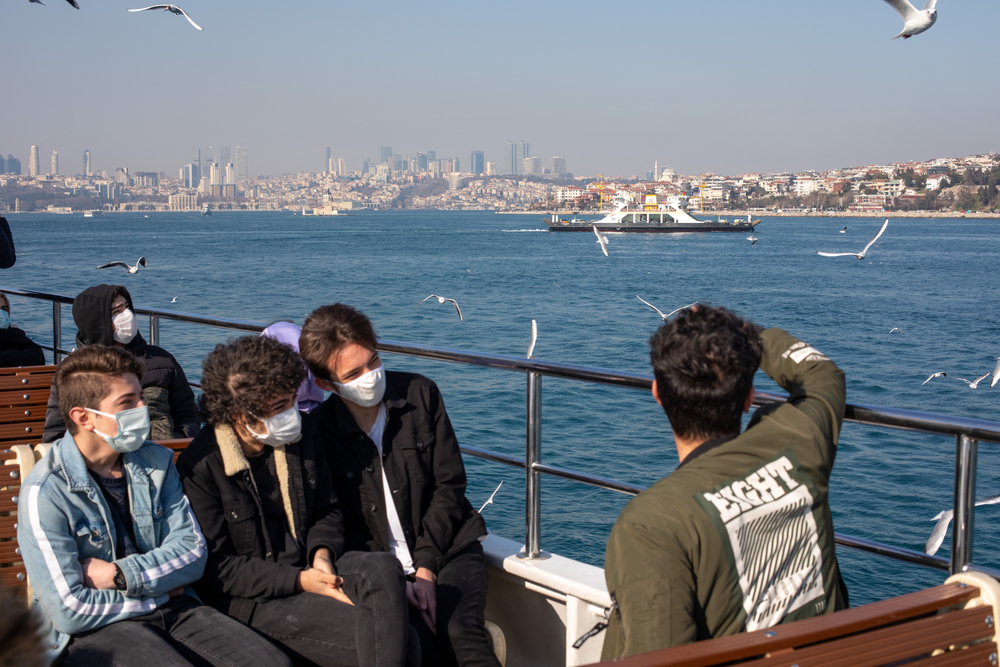 Walking off the ferry and onto the dock under a massive Turkish flag that was flapping mightily in the winds off the water, I was carried by the crush of people, mostly Anatolians, into the warren of back lanes and streets and squares that comprise this district, Kadikoy. Soon enough, I was lost—and happily so.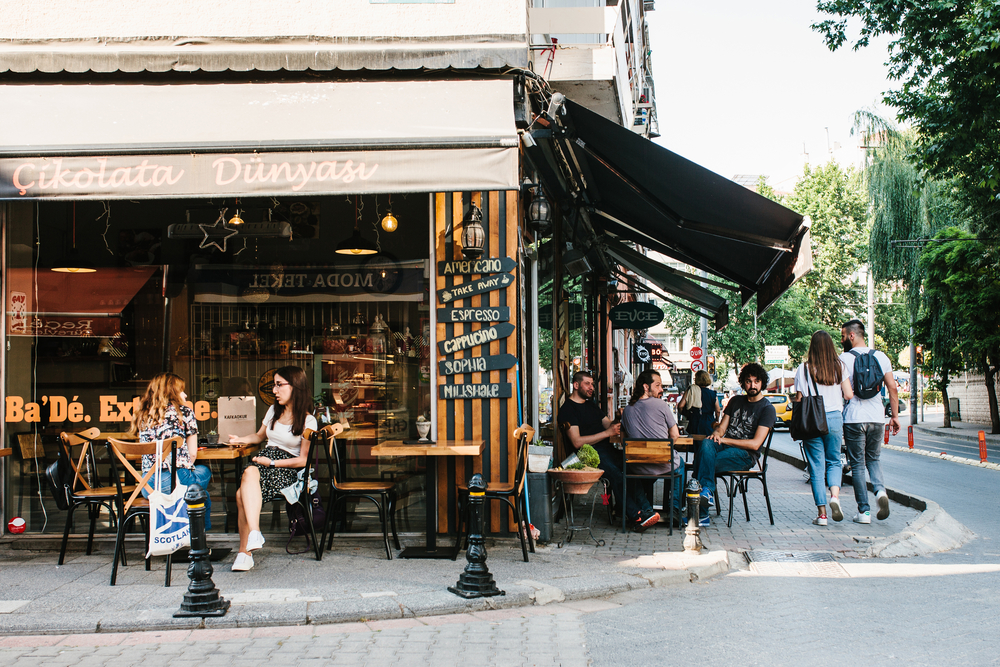 As I entered a tiny food shop to ask for directions, the owner seemed surprised to see a tourist. Pulling up a stool for me to rest my legs, he asked, in good English, where I was from, and what I was doing around town. Hurriedly pulling together a plate—olives, peppers, and other pickled delights—he insisted I stay a little while.
"Welcome to my neighborhood," he bellowed, as I dug in. "It's such an honor to have you here!"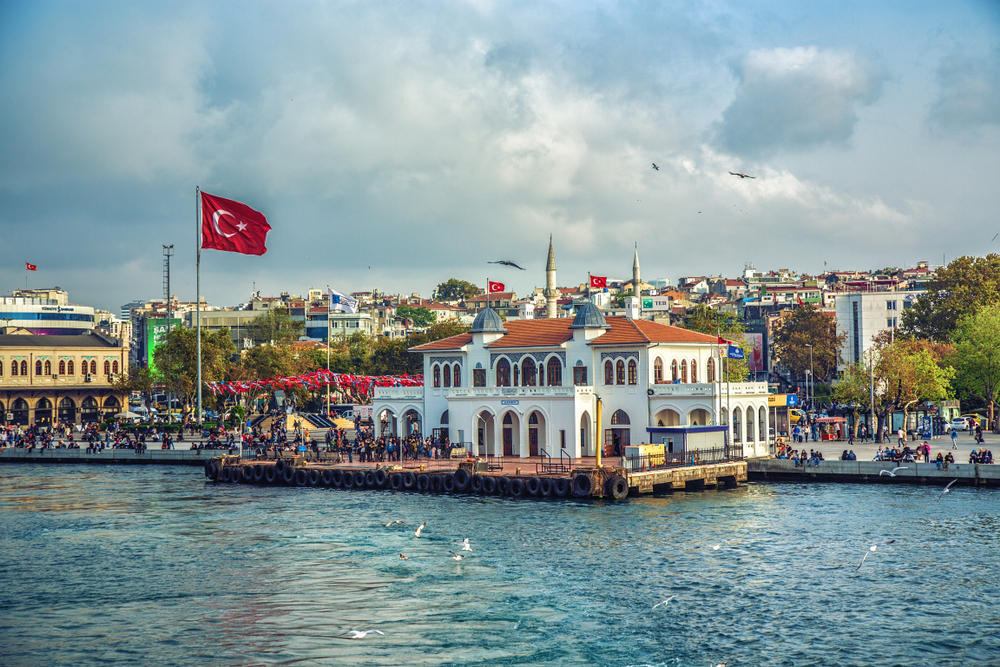 Istanbul is, famously, divided by the Bosporus, a strait that connects the Black Sea with the Mediterranean, cutting this city of 15 million into continental halves. While it's vast—Istanbul covers more than 100 square miles—most of the big attractions sit in a relatively small area on the European side. As a result, the majority of visitors limit their explorations to the Ottoman pleasures of the Sultanahmet district and its surrounds, sampling at the Spice Bazaar, and getting lost at the Grand Bazaar.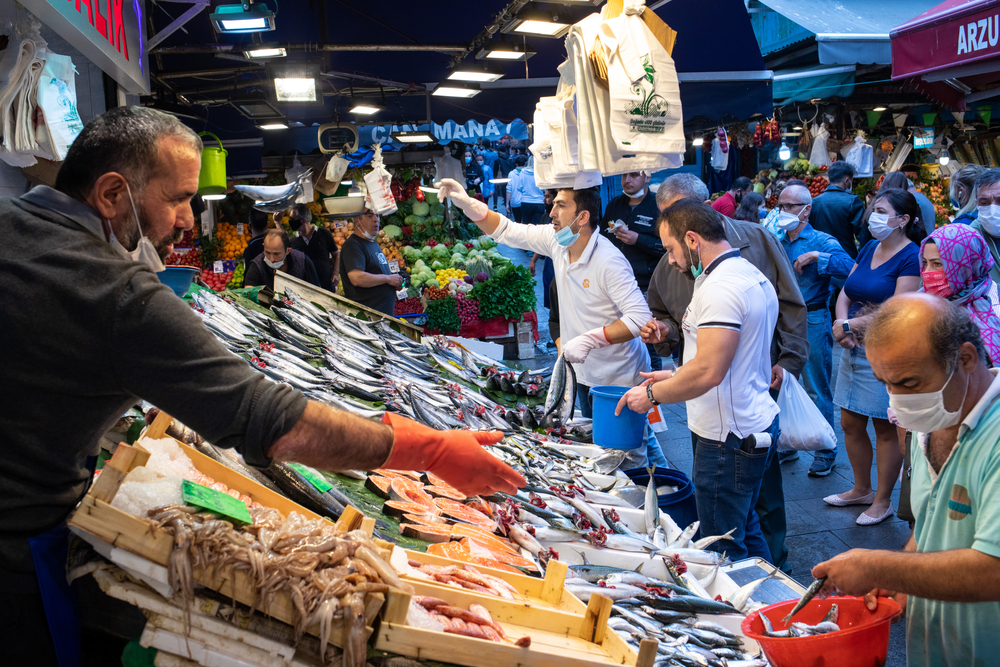 But Istanbul keeps some of its finest treasures hidden. Definitely start your visit with the highlights, but when you're ready to see more, venturing into some lesser-known quarters and attractions (on both sides of the Bosporus) will reward you.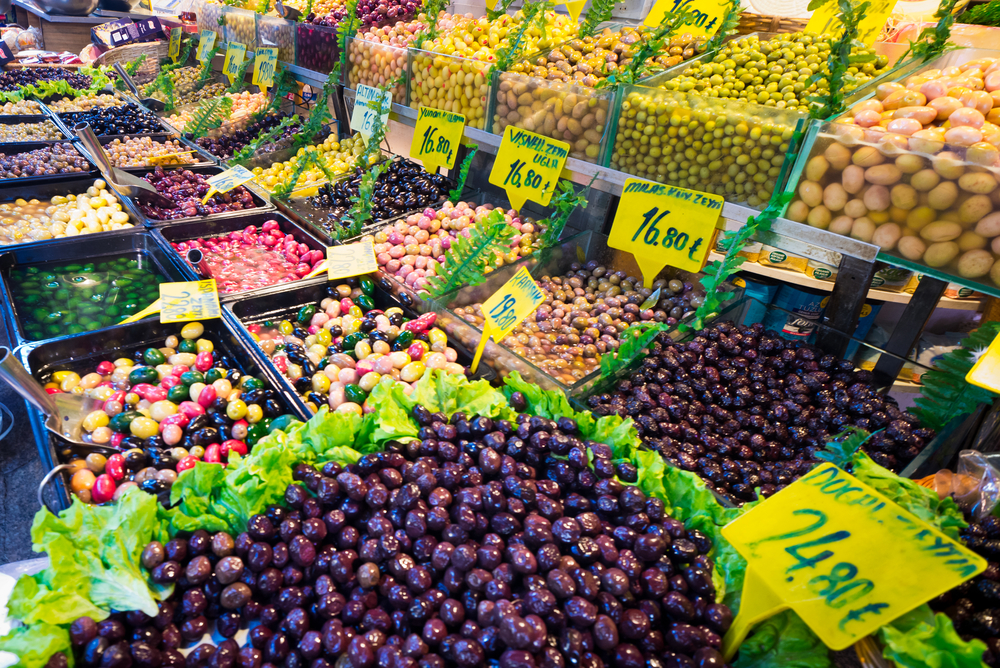 Kadikoy
For example, Kadikoy, one of my favorite neighborhoods, and the beating heart of Anatolia. Traditional and Turkish, in many ways, this is the opposite experience to, say, a visit to Topkapi Palace, the 15th-century home of the Ottoman sultans. There, guides will give you a map, and maybe a booklet documenting the long and complex history, and then lead you on an in-depth tour, pointing out every detail, from the harem to the treasury, explaining the history and significance of each relic and illuminated manuscript in the museum.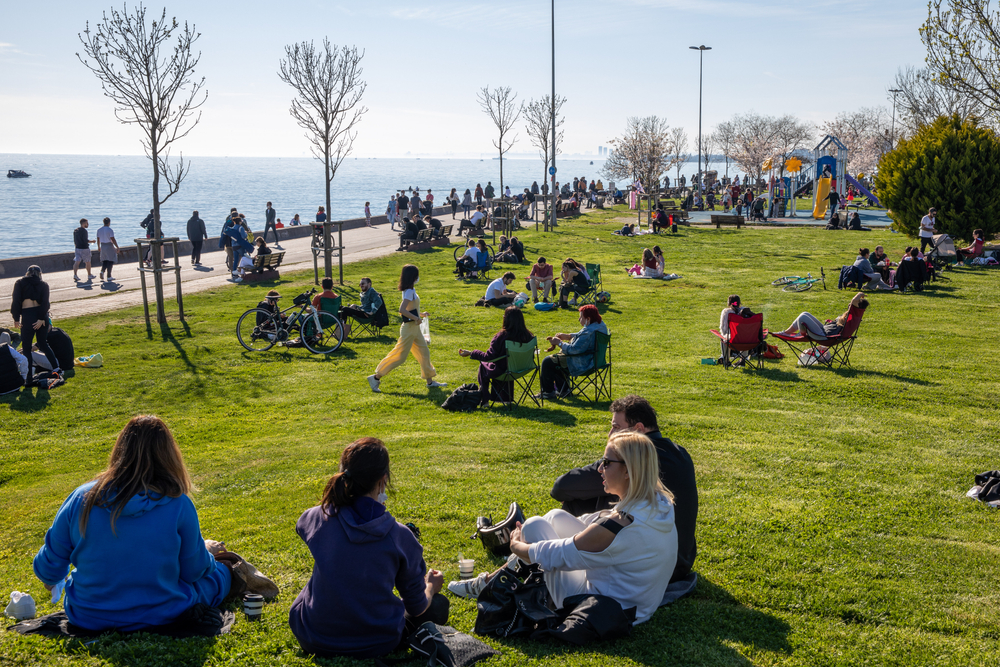 But in Kadikoy, it's better to leave the map at home, and wander. Walk a block, then turn on a whim. No matter your choice, you'll find vendors selling every Turkish treat imaginable, with no delineation where one market ends and the other begins. The sellers burst with personality, calling out to passersby and goofing around to get you to buy whatever they have in front of them, from fish on ice to rows of green watermelons to all sorts of peppers, plus more olives than you imagined possible.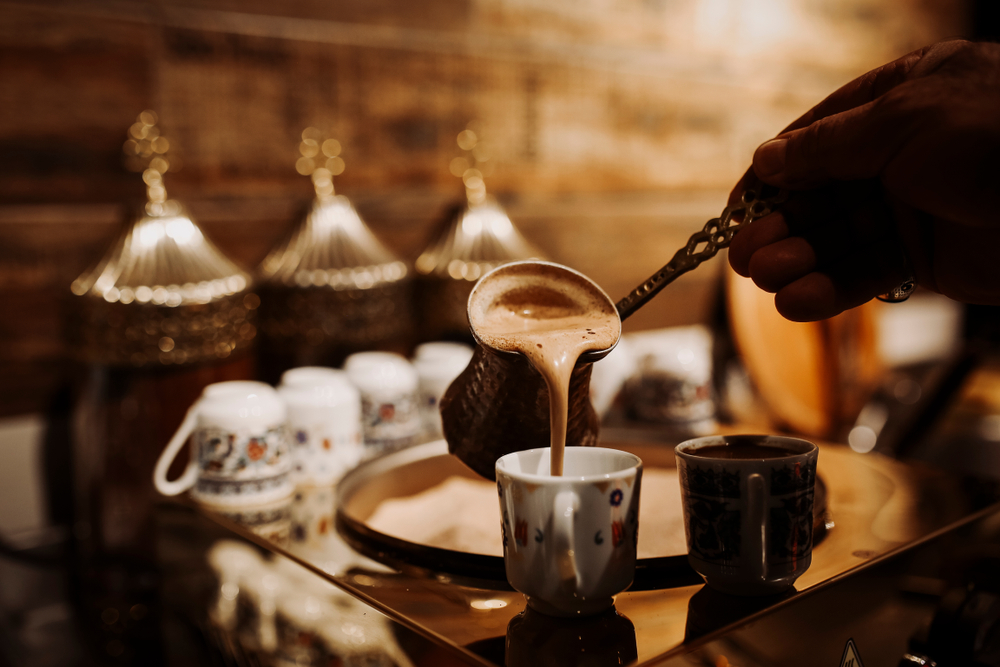 Sample Turkish delight and baklava at bakeries, and grab a little cup of hot, thick Turkish coffee at a sidewalk café (but be careful not to drink the "mud" once you reach the bottom). And when you tire of walking, or perhaps you've purchased more fresh produce than you can carry, get directions and grab a table at Ciya Sofrasi. Here, Chef Musa Dagdeviren showcases his years traveling across Turkey, cooking in small kitchens to learn local recipes, putting them all together on his delicious menu here. Unpretentious despite being profiled in major magazines and on the Netflix show "Chef's Table," he comes here almost every day—you'll often find the chef casually chatting with friends, under the sun, at one of the patio tables.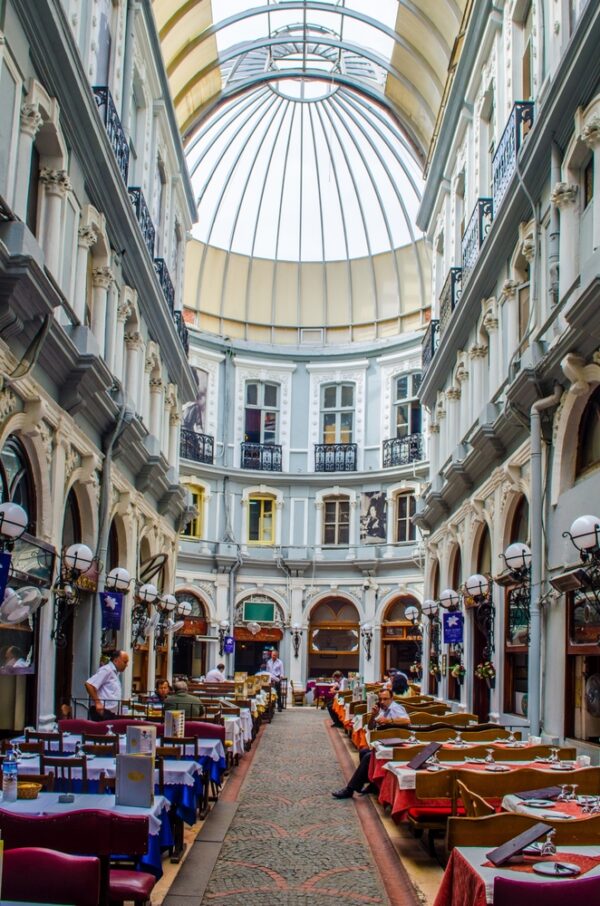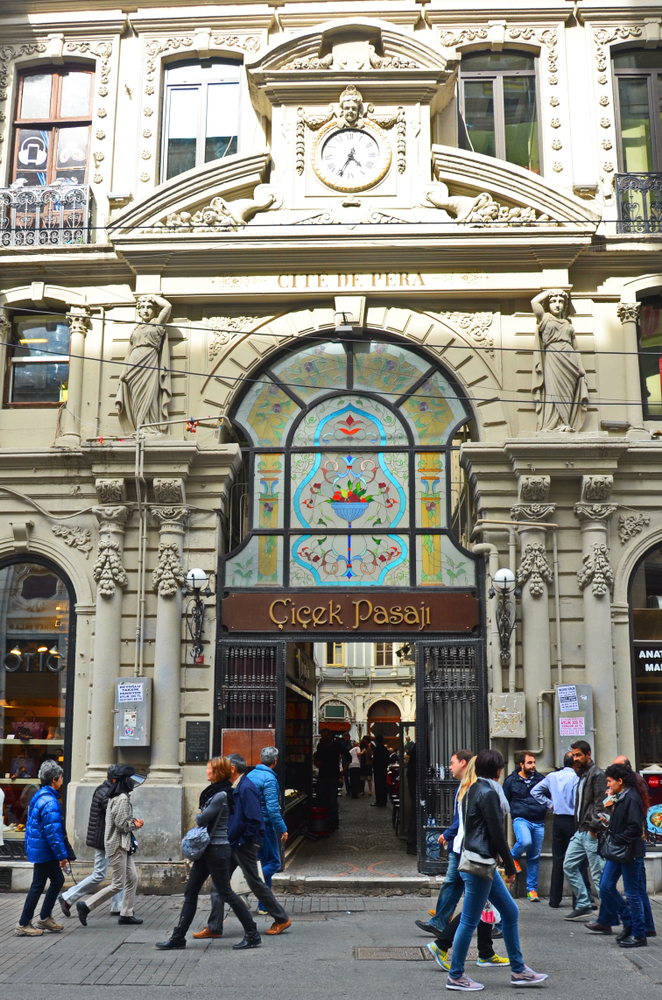 Istiklal
And when you're looking for a total change of pace, cross back over the Bosporus and head to Istiklal Avenue, a pedestrianized street that curves about a mile, down toward the water. Not hidden, by any means—this is essentially the city's main street—you'll still find tucked-away spots along the way.
Come here on a Friday night, and you'll flow along with literally millions of people, the energy of all that humanity coursing along the full length of the street, a feeling unmatched anywhere else in the city. Start at Taksim Square, perhaps fortifying yourself before the adventure with a doner kebab from one of the many little stands, the scents of roasting meat wafting out, enticing you to eat. Sink your teeth into lamb cooked on a rotating rotisserie, shaved and laid out on a flatbread and paired with greens, tomato, onions, and a spicy sauce—enough to drip down your arm, if you're not careful.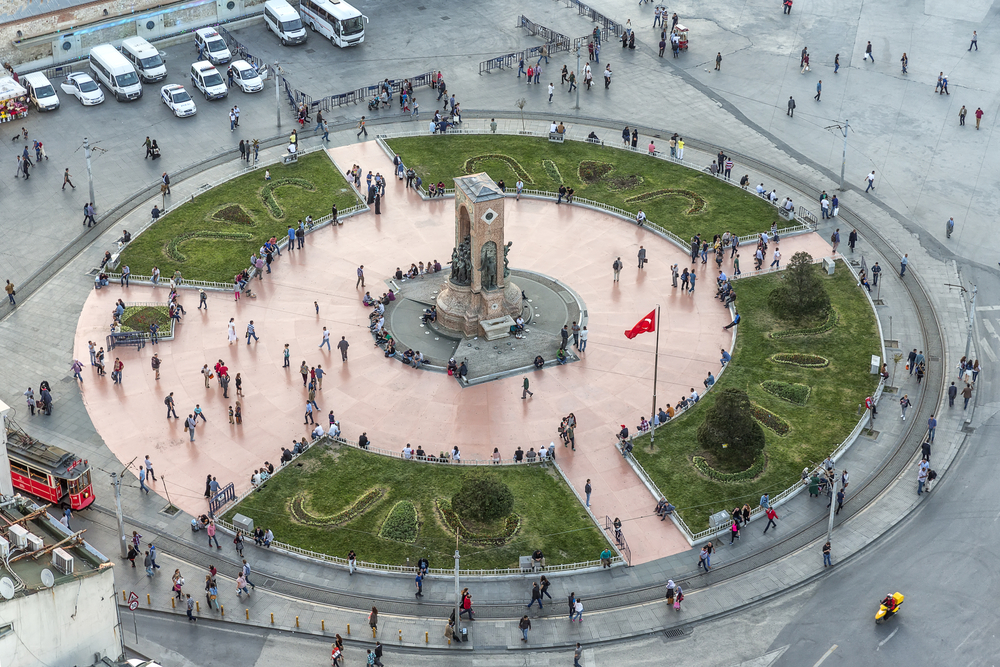 Then, descend. Dance clubs boom out their beats. Street musicians sitting on stoops, or standing in the middle of the flow, strum Turkish folk songs. Shops scream out their best deals on flashing signs. Diners clink glasses, and the famous red tram rattles right down the middle, as always connecting Taksim with Tunel, the latter with its famous funicular. It's worth taking your time, ducking into places along the way, like the Flower Passage, a shopping arcade graced with a clear dome that was once home to a theater that attracted the sultans. Now, it's a fine place to enjoy a meal at one of the many cafes and restaurants inside, always busy, but a step removed from the crush of Istiklal.
At the Galata Mevlevi Museum, right along the way, you can learn more about the city's strange and beautiful whirling dervishes, a mystical meditation that dates back seven centuries. The Museum of Innocence, just nearby, is unique and compelling, showcasing some 1,000 items from a work of fiction, "The Museum of Innocence," by novelist and Nobel laureate Orhan Pamuk. Walking through the displays, you'll get a glimpse into lives that never actually existed, a peek into a love story, with carefully curated items from the 1970s to the 2000s, collected and arranged by the author himself. A visit here is a walk through the novel, with the 83 display cases filled with objects of everyday life arranged in chronological order, corresponding with the book. (It's an odd concept, but once you visit, you get it.)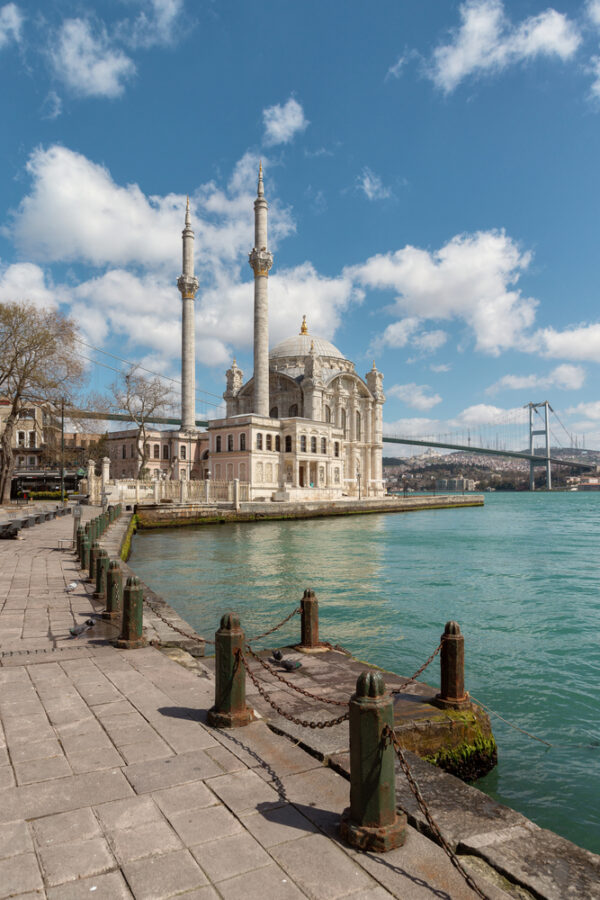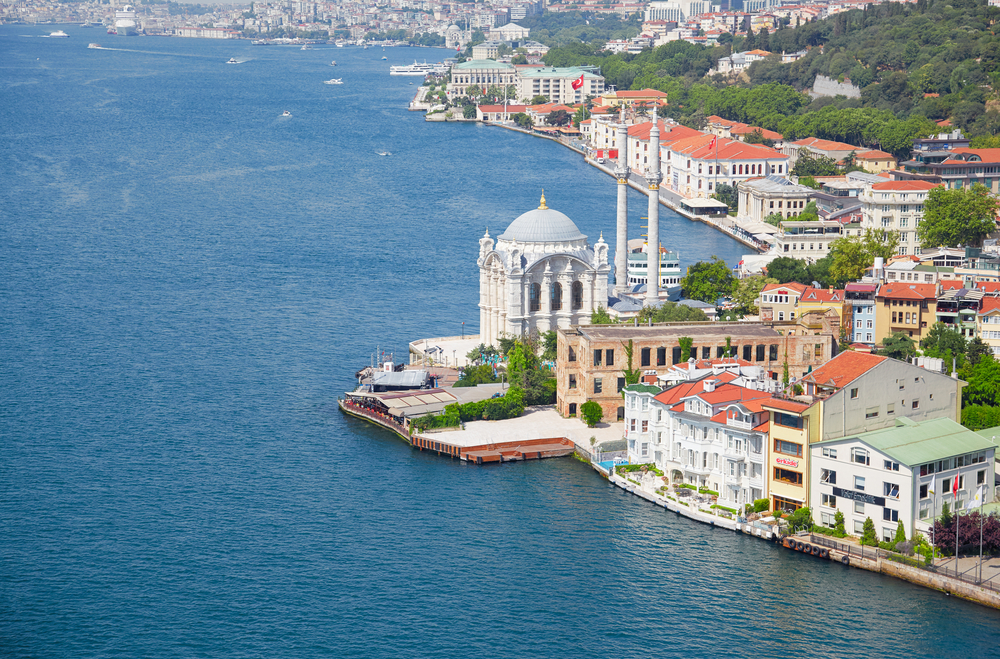 Ortakoy
And Ortakoy, a short cab ride away, is an excellent place to spend your last evening in town. Set under the Bosporus Bridge, this was once a separate village outside of the city. It maintains that feel, a web of small, personal streets lined with cafes, shops, and a hammam that dates back to the 16th century.
Find a table near the water. Order some grilled octopus. Watch the day fade away, the setting sun turning the white spires of the neo-baroque Ortakoy Mosque orange, then red, the towering span of what was once Europe's longest suspension bridge above, taking travelers to Asia, and a million more neighborhoods, beyond.
Toronto-based writer Tim Johnson is always traveling in search of the next great story. Having visited 140 countries across all seven continents, he's tracked lions on foot in Botswana, dug for dinosaur bones in Mongolia, and walked among a half-million penguins on South Georgia Island. He contributes to some of North America's largest publications, including CNN Travel, Bloomberg, and The Globe and Mail.