For most convicted felons, the future doesn't look bright. And if you're looking at a long prison sentence, it's easy to feel a sense of hopelessness.
In 1997 and 1998 Shon Hopwood of David City, Nebraska and some friends robbed five banks with guns in rural Nebraska. He was caught in July 1998 and plead guilty to multiple counts of armed robbery.
When Hopwood was apprehended, he felt remorseful for what he had done.
The judge in his case, Richard Knof, sentenced Hopwood to 12 years and three months in federal prison.
Hopwood ended up working in the prison library but didn't touch a book for six months.
"Getting a job in the prison law library handing out books was better than washing tables in the kitchen, and that was really the only initial motivation as to why I got a job in the law library," Hopwood told Epoch Times.
That was until the U.S Supreme Court issued a decision in the case of Apprendi v. New Jersey on June 26th, 2000. The court held that the Constitution demands that any fact that increases the penalty for a crime beyond the prescribed statutory maximum, other than the fact of a prior conviction, must be submitted to a jury and proved beyond a reasonable doubt.
Now Hopwood was motivated. He thought the decision might apply to federal sentencing guidelines.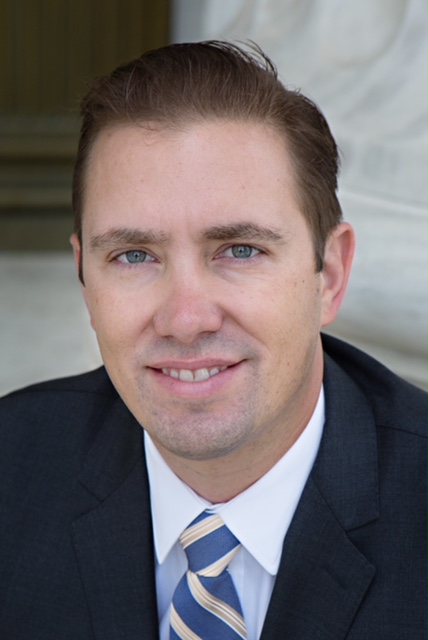 "I suddenly had motivation to try and get time off my own sentence, and I finally had the motivation to study the law," Hopwood said.
Hopwood prepared a brief but was never able to get any legal relief for himself. However, that didn't impede his nascent interest in the law.
"What I found was I really enjoyed this process of solving legal puzzles and writing out the answer, and so I started helping out other prisoners with their cases."
Hopwood doesn't remember the name of the first person of the first legal petition he filed, but he certainly remembers the second. His friend and fellow inmate John Fellers asked for him to file a petition to the U.S. Supreme Court. Hopwood eventually agreed to help Fellers.
Several thousand petitions are filed to the U.S. Supreme Court every year. Typically, less than a hundred are granted. However, Hopwood's was.
He would file nearly 30 more legal petitions during the remainder of his incarceration.
When Hopwood was released in 2009, he was accepted by University of Washington School of Law. After graduation, he spent a year working as a law clerk for Judge Janice Rogers Brown. Hopwood subsequently passed the Washington State Bar exam and officially became a licensed lawyer in Washington state in 2015.
Hopwood is now a law professor at one of the most prestigious law schools in the country, Georgetown University Law School.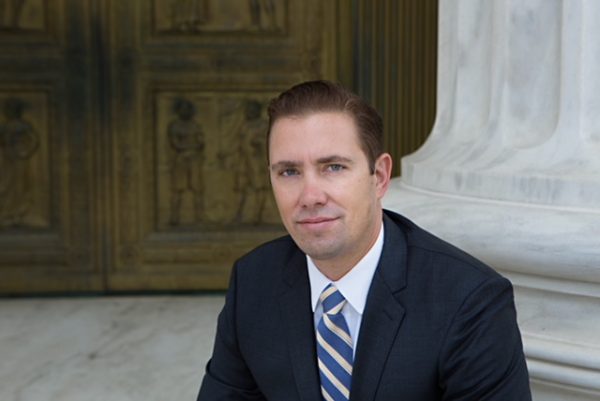 This semester Hopwood is teaching a class on prison law and policy. He says his prison experience affects how he teaches his class.
As a result of his experience in prison, he's more than familiar with what the result of the legal process is after arrest, trial, and conviction.
"Not only do I know the legal doctrines about what constitutional rights that prisoners retain, because I've studied this case law for a long time, but I've also litigated some of these claims."
"And I know, in a way that a few professors on the planet do, exactly how the law plays out in a prison."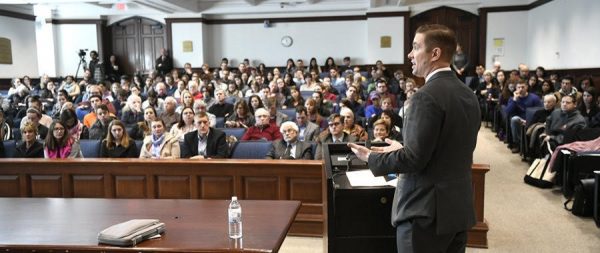 When Hopwood isn't teaching, he is an ardent activist for criminal justice reform.
Hopwood is on the board of Families Against Mandatory Minimums. He has also been to the White House over the last few months to discuss prison reform. He also does a fair amount of litigation today.
One might think Hopwood has more insight or perspective about the law than his colleagues, but he somewhat disagrees.
"Only because I've been to prison and they haven't. I think otherwise our perspective is very similar." Hopwood explained. "I haven't met any of my colleagues yet who didn't understand that the criminal justice system is too big, we lock up people too long, and we really need to think about making the system better."
"My colleagues have also been incredibly gracious to me, even though I'm not your traditional legal scholar."