A diver from the Cayman Islands had an unusual underwater encounter with a helpful stingray that offered itself up as a makeshift tent during a photoshoot on the ocean floor.
The well-meaning stingray swam up behind 33-year-old freediver Jean-Louis Lebreux while he was lounging on the seabed for a photograph, and his friend, photographer Mark Tilley took several incredible photos. The two men were out on a dive at Grand Cayman in 2018 when the winged friend decided to stop by for a visit.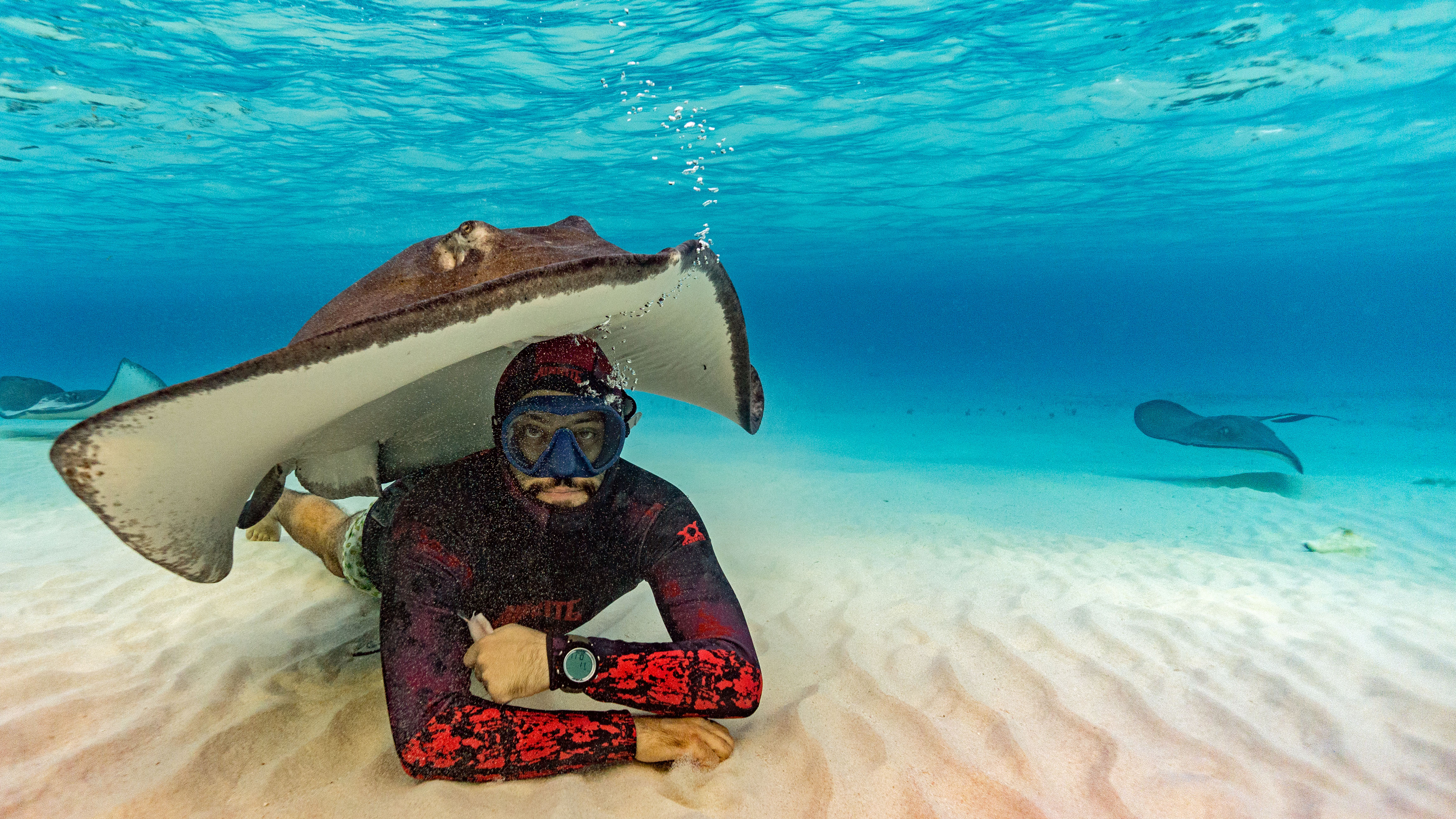 Lebreux was only too happy to play along as the stingray descended on him and wrapped its wings around his body, creating a snug stingray-fort for the freediver, offering him some shelter on the seafloor, while they both posed for a rather unexpected, though friendly, photoshoot.
"I have never ever seen a stingray do this in seven years on the Cayman Islands," Tilley, a boat captain, told Caters News. "The stingray hovered over my friend Jean-Louis Lebreux before dropping its wings down to the sand and enveloping my freediving buddy."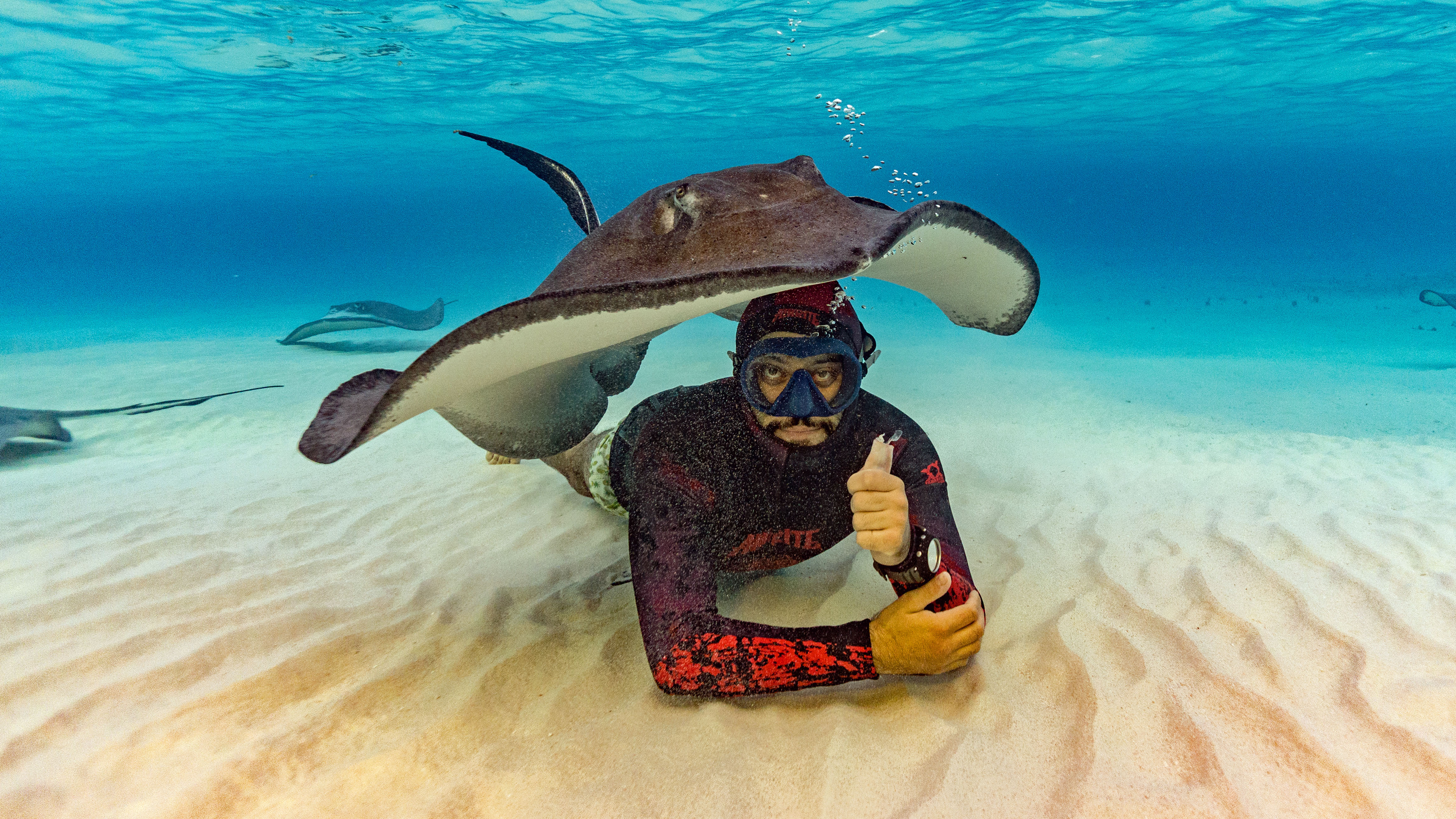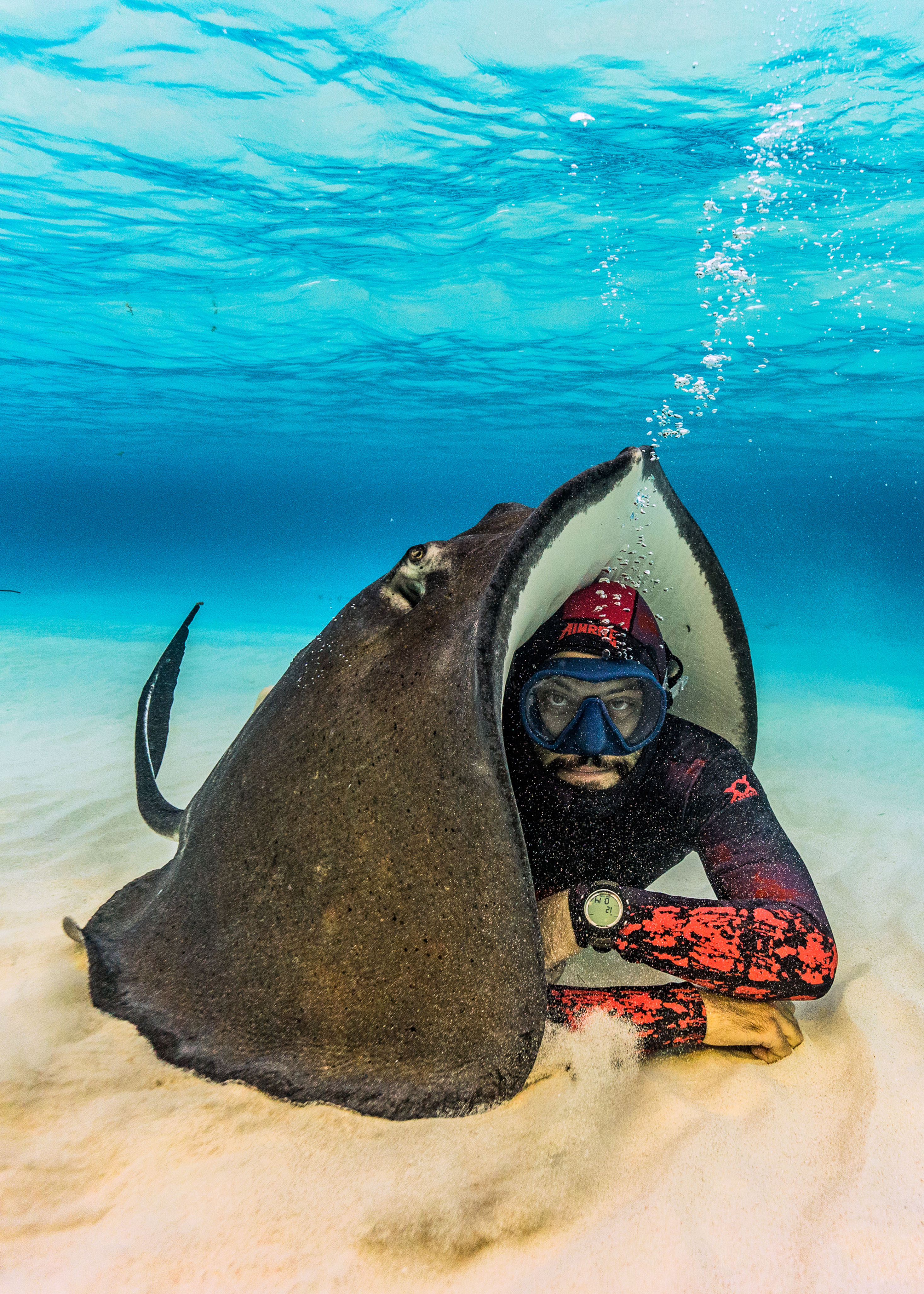 Although stingrays possess a long serrated spine that can cause some serious pain, they are not normally fatal to humans. Lebreux, nevertheless, was not too worried about it, judging by his look during the photos. The encounter between diver and stingray was entirely peaceful, while both divers seemed to get a kick out of the meetup.
"It was really unique behavior and made me smile," Tilley added.