When a family in Harrisburg, Pennsylvania, moved away earlier this year, they packed up all of their boxes and drove to a new home—but left the family dog behind, prompting a heartbreaking waiting game from the four-legged friend before he was discovered and rescued by a local animal shelter.
Neighbors called Janine Guido of the Speranza Animal Rescue after noticing that the family had moved away, yet no one had come back to get their dog. He had simply been sitting on the front porch, waiting for his owners to come home one day.
"All I was told was that his owners moved out and left him behind," explained Guido in an interview with The Dodo. "I asked multiple other people if they knew anything about the dog and they just said, 'They moved out.'"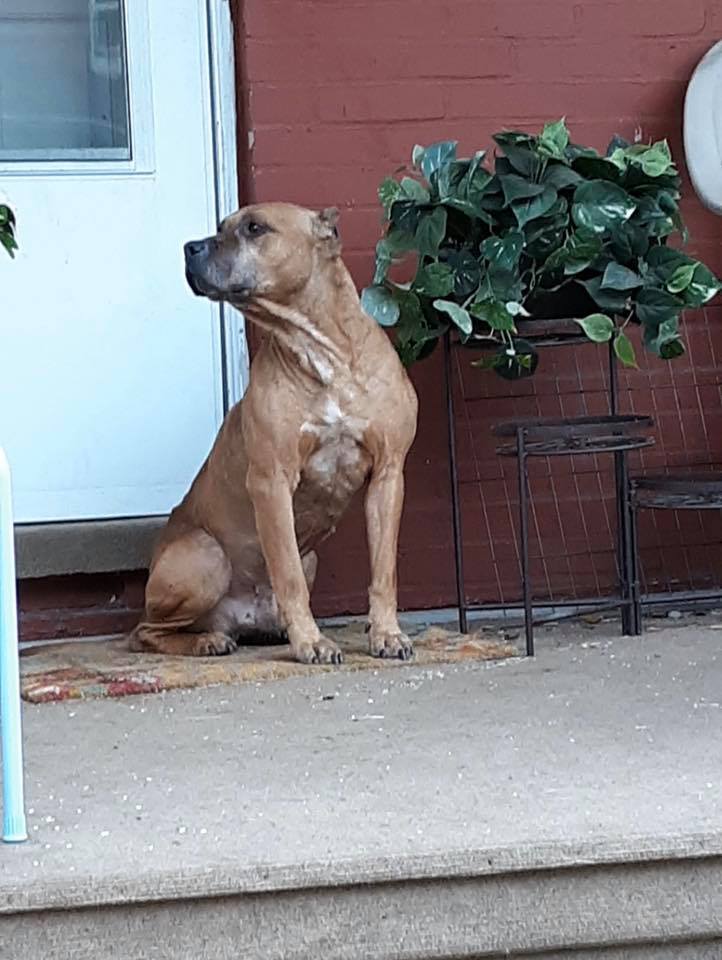 When Guido arrived at the scene, the dog in question was scavenging for food in a dumpster. Despite clearly being hungry, though, the dog's reaction to her arrival was one of fear; he scrambled back over to the front porch then started pawing at the front door trying to be let in.
Guido later wrote in a Facebook post addressed to the former owners:
"I got a call this afternoon regarding your dog. That has been roaming around Harrisburg since you moved out. And more often than not he was seen lying on your porch.
"When i got there your dog was eating out of a dumpster. And when i tried to approach your dog he took off to his 'safe place.' When I approached your doorstep , your dog frantically jumped up and scratched at the door—begging for you to let him in."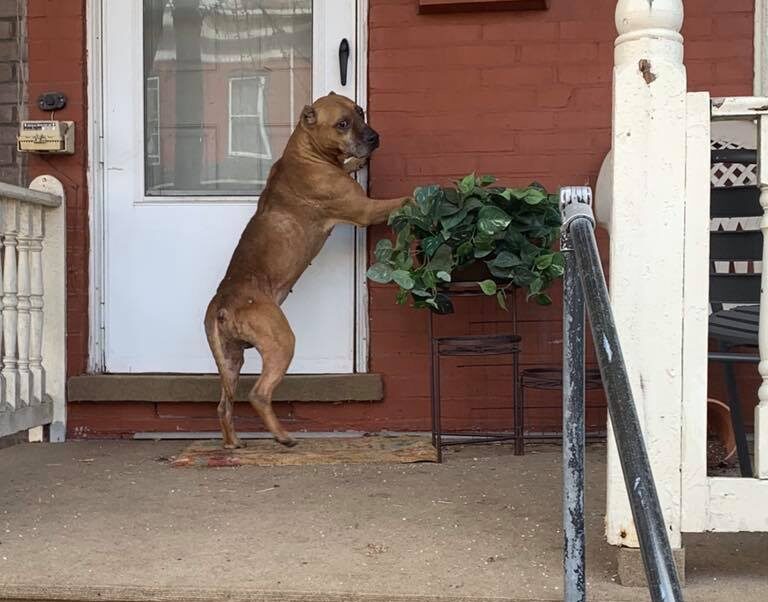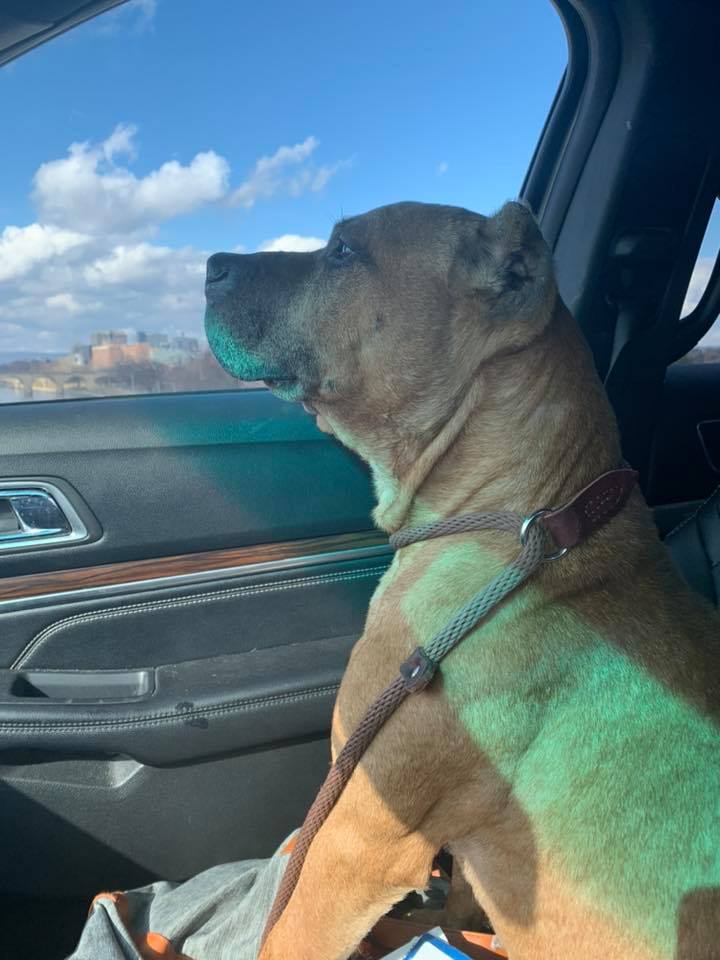 It took a 30-minute chase through back alleys for Guido to finally "convince" the dog, which she has now named Cupid, to come back to her car. It was only when she patiently told him that everything would be okay that he finally caved and allowed her to bring him home with her.
"It sounds dumb but I swear he knew what I was saying to him," Guido said, explaining how it took her promise that things would be all right for the dog to finally trust her. "He literally came over and sat down and allowed me to leash him."
Since being rescued by Guido, Cupid has been "nothing but the sweetest soul," seemingly fine with being around cats and always ready for hugs and extra love and attention. And clearly, he had plenty of loyalty to give if his refusal to leave his family's old front porch is any indication.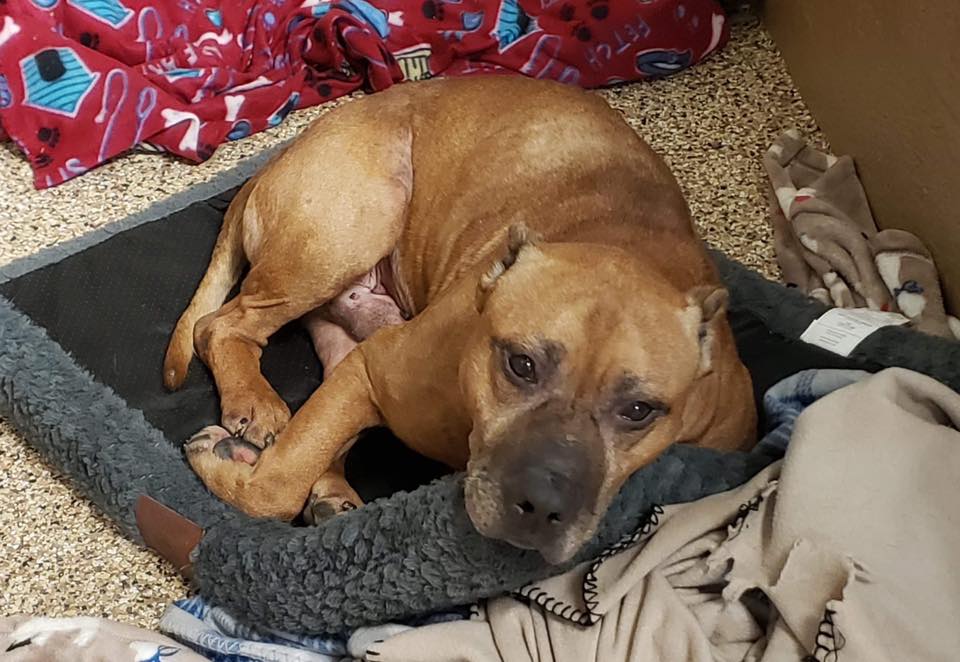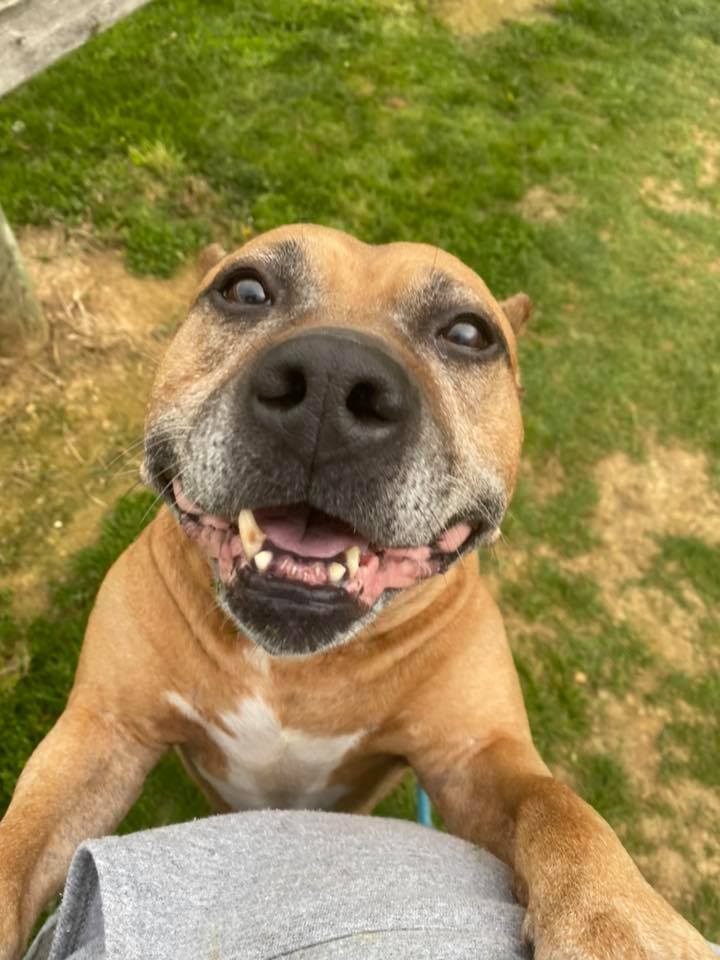 "He is always wagging his tail and has the kindest eyes. He is very loved here already," says his update on the Speranza Animal Rescue Facebook page.
Eventually, the rescue will ideally be able to place him in a new forever home. But Guido doesn't think that will be particularly difficult.
"I don't think that will be hard to find because he truly is the sweetest guy," she said.