For many tech entrepreneurs, a first venture starts with an angel investor and a promising idea. For Neal Harmon, it all began with a cow.
"I saved up money when I was 11 and bought my first cow," he said.
His brother Jeffrey had some color to add to the story.
"And then he had a plan to make a million dollars—like if every cow had twins, by the time he was 18, he'd be a millionaire. That's where Neal started, and we kind of followed after that."
Today, Neal, 43, and his brothers have come a long way from selling cows. Neal is CEO of Angel Studios, which distributes shows including "The Chosen" and "Freelancers." Jeffrey Harmon, 38, is the company's chief content officer. The two of them also co-founded and later sold VidAngel, a service that let users set custom filters to block out explicit content in streamed video content. Daniel Harmon, 41, heads up the brothers' award-winning advertising company, Harmon Brothers, as chief creative officer.
However, the three are only a fraction of the full set of Harmon siblings—six brothers and three sisters. Growing up, the adults of the family had given the siblings free rein to explore wherever their imaginations would take them, making for many misadventures—and very few dull moments—around the house.
"When I was growing up, I could build treehouses, go sail down canals … a little bit like Tom Sawyer," said Neal. "Some parents would be worried about that, but our parents just trusted us and let us experiment and try new things. And because we were quite poor growing up, we also tried all sorts of businesses."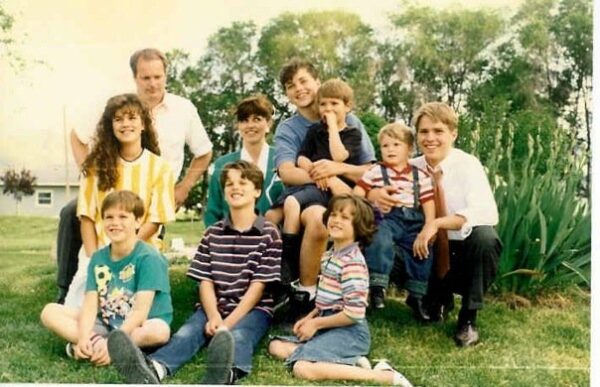 Entrepreneurial Roots
One of these businesses involved potatoes from the family farm in Idaho—and lots of them. As teenagers, Jeffrey and Daniel would often haul two tons of potatoes at a time down to Utah. On a good day, they'd be able to earn more than $100 an hour selling them door-to-door.
What made the potato business even more lucrative was that they'd always take their uncle's farm truck, so their only expense was gas. However, it wasn't always convenient to have the truck randomly disappear for these day trips, and their uncle decided to take matters into his own hands.
"Our uncle went and bought a 15-passenger van with almost 400,000 miles on it for $900 on auction," said Jeffrey. "Then he drove it back, picking us up, and said, 'Hey, you're buying this van from me for $900, you two, because you're gonna stop borrowing the trucks from the farm to haul your potatoes to Utah!'"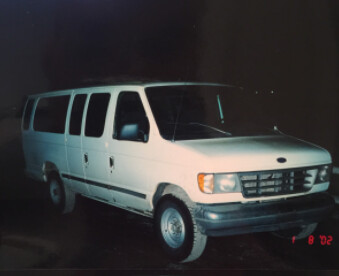 The Harmon adults did whatever they could to support the children in their big ideas, regardless of whether it was potatoes, cows, or landscaping. Before Jeffrey and Daniel could drive, their father would chauffeur them down to Utah to sell potatoes. One of their grandfathers gave the brothers a client list to start a landscaping gig. The other funded half of Jeffrey's missionary trips, and always matched his grandchildren's contributions to their own missionary travel dollar for dollar. He also got up in church to advertise his grandsons' potatoes— "which is totally inappropriate for him to do," added Jeffrey, laughing.
But they did manage to sell their entire carload of potatoes that day, thanks to Grandpa's stunt.
"I don't remember my dad raising his voice at me, ever," said Neal. "He was so calm and just let me figure out things for myself."
There was a lot that the brothers figured out for themselves. Through the patience and encouragement of the adults around them, they learned that their grit and hard work were what would get them ahead in life. They learned the importance of action, of being unafraid to try things out for themselves. And perhaps most of all, they learned the value of having a family that would be devoted to each other against all odds.
"I believe that our success would not be possible without the heritage that came before us," Neal said. "Both our parents and grandparents on both sides went through very, very difficult times. But they stuck it out and were very committed to our family."
Family First
Having grown up in Idaho, where family-owned businesses were common, the brothers saw firsthand that mixing family with work had the potential to go very badly. Mistakes could turn into grudges that broke family relationships beyond repair, and it was something the brothers knew they had to work through as they started and ran their own companies together.
"If you want to work with family, you have to get really good at just letting things slide," said Neal.
"I think we've all been committed to the idea that regardless of how sticky it gets or how much we disagree at certain points, that we're not going to let business as opposed to family [take priority] in [our] relationships," said Daniel. "Because at the end of the day, that's all this life is about anyway, right?"
But once everyone has agreed on the same set of priorities, working with family does come with its own benefits, especially when all nine children are entrepreneurs who often help each other out.
"You see a lot of Big Tech companies that have been born out of some college friends or high school friends that just knew each other really well, [who] knew how to communicate really well," said Daniel. "It's a similar advantage we have in that we have the familiarity, we have the trust, we have the similar values and aspirations and ideals."
Solutions to Everyday Problems
These similar ideals have powered the engine of innovation for the Harmon brothers from their beginnings up until today, as they operate several successful projects that span the advertising, entertainment, and technology industries. These eclectic business interests can be explained by the "user method," Jeffrey said, which guides many of the brothers' business decisions.
Coined by Jeff Schwarting in his eponymous book, the user method is the idea that entrepreneurs should pay attention to the problems they run into in their lives; in finding a solution for their own problems, they might just happen upon the next big thing.
"Rather than creating stuff that you think other people will want, you build things that you would use. And by doing that, more often than not, the market is very big because there's a lot of people in the world who have the same problems or like the same things you do," said Jeffrey.
He gave the inception of Dry Bar Comedy, an online standup series produced by Angel Studios, as an example of the user method in action. Dry Bar was pitched as a platform for family-friendly and clean comedy, which was a sharp deviation from the age-restricted humor that has long become an industry norm.
"We got phone calls from many board members and investors saying, what are you doing, this is stupid, nobody wants clean standup, standup is a saturated market—"
"There's no more room in the market," added Neal.
"There's no more room in the market, because they're thinking of it from a market standpoint," Jeffrey said. "But we just say: 'You want this, right? And we want this. So there clearly is a market, and we think it's a lot bigger than the current market of lewd and blue comedy.'"
Today, Dry Bar Comedy is the largest library of standup comedy online, boasting more than 300 specials in its catalog. In total, these specials garner more than a billion views a year.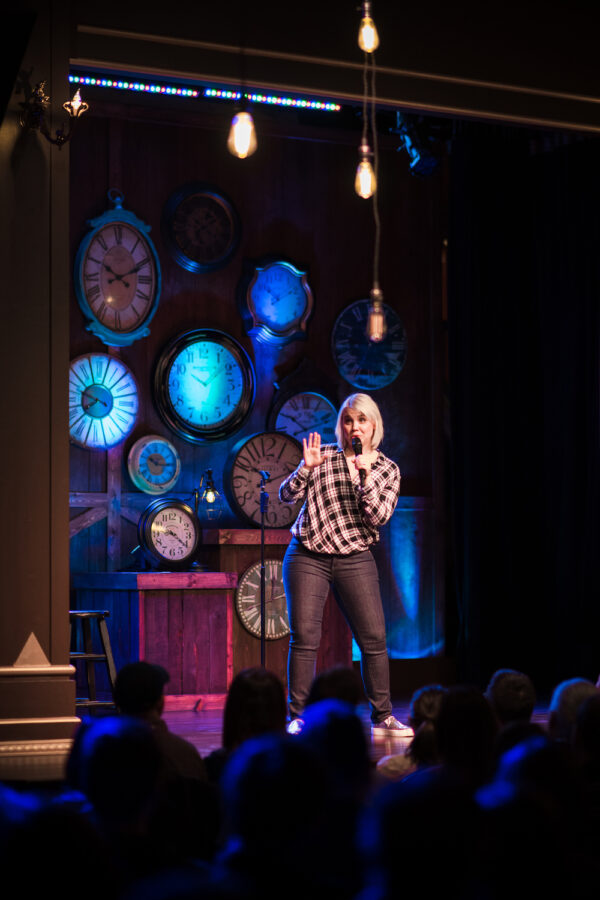 'The Chosen'
The brothers had gotten a similar reaction when they first took part in the crowdfunding project for "The Chosen," a television series on the life of Jesus Christ. Little did the naysayers know then that the crowdfunding campaign, led by series director Dallas Jenkins, would raise over $10 million, making it the most successful crowdfunding campaign ever for a television series.
"A lot of people told us, 'Jesus movies have been done a bajillion times. What makes you think yours is going to be different?'" Jeffrey said.
But different was what the brothers were shooting for—Hollywood-caliber different. The brothers were really looking for a way to create something that they wanted to see themselves: the professionalism and polish of big-name studios crossed with some of the most enduring stories known to humanity. More importantly, they wanted to share these stories in a way that could be enjoyed by viewers of all religious and spiritual persuasions. When Dallas came along with his vision, it was a perfect partnership.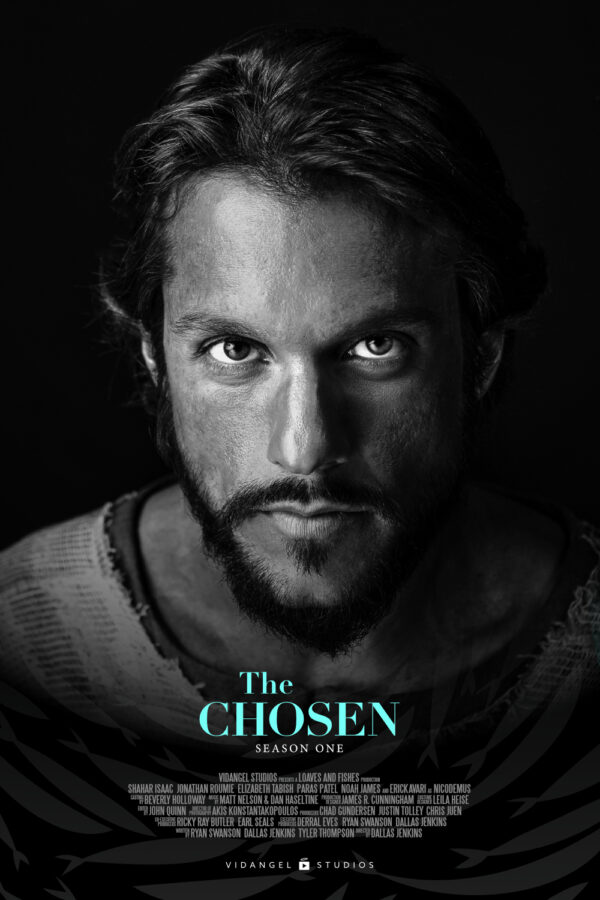 "It's [just] good storytelling, regardless of your faith, which was what we were trying to do," said Neal.
He then shared a recent string of texts sent to him by a friend. In them, the friend had screenshotted a comment from the pay-it-forward comment wall on "The Chosen," where viewers who've watched the series for free can thank the donors who made it possible.
"There was a note in there from somebody who said that they were thinking about suicide and that they were willing to take their lives, and that they didn't because they watched 'The Chosen,'" he said. "And my friend who screenshot these messages, he's Hindu, and he said, 'Wow, this is truly God's work.'"
"The Chosen" has been viewed over 100 million times in 180 countries. Yet, it too started out with the user method, as a project taken on by a few brothers because they wanted to help make a show that they would watch.
Since there's no reason to fix a business formula that has clearly been working well, the brothers are now looking to work their magic once again by tackling their own needs in another industry: children's entertainment.
"We've hit the global comedy community, and we're hitting the global Christian community, and the third group we're trying to serve—which is also us, you notice all these are us—is a global freedom community, which is where Daniel is focused with Tuttle Twins," said Jeffrey.
Freedom and Animation
Written by Connor Boyack, the Tuttle Twins book series is geared toward teaching children and teenagers about the principles that power a free society, from the intricacies of a legal system to the fluctuations of a market economy. To date, the series has sold more than 2 million copies. Now, under a partnership with the Harmon brothers, it's being adapted into a cartoon crowdfunded by Angel Studios with Daniel as director and showrunner.
"We've known Connor Boyack, the author of the Tuttle Twins books, for years. [We're] very like-minded with similar values," Daniel said. "I bought his first book, called 'The Law,' immediately. I felt like it was a real solution to teach my kids some of the principles that I grew up with, that I learned in my education."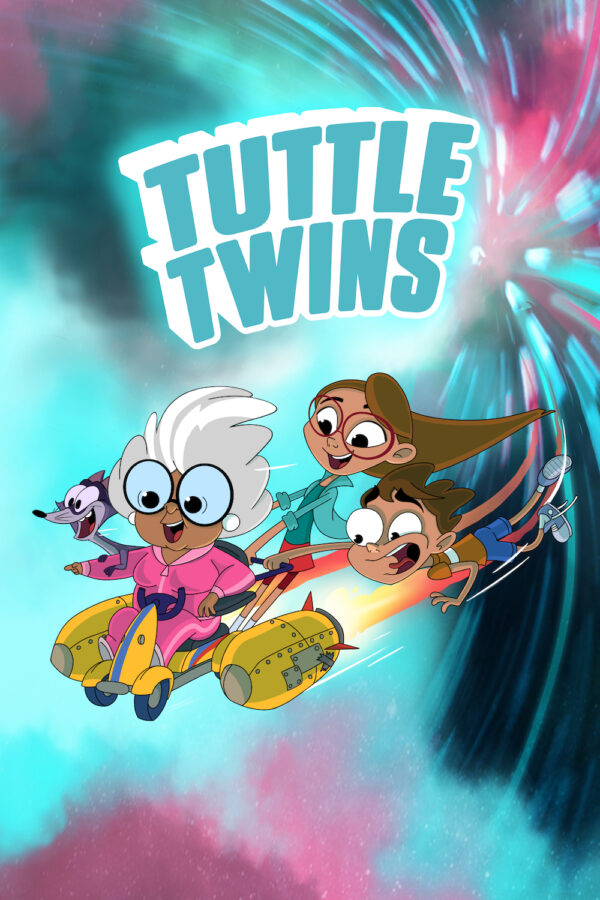 Though this is Daniel's first foray into the world of animation, the Harmon Brothers agency has been creating entertaining, educational, and viral content for a long time. Their advertisements have collectively earned more than a billion views and generated more than $350 million for their clients, including Squatty Potty, Chatbooks, Purple Mattress, and Fiber Fix.
"We felt like we could do justice, not just by the principles of the books themselves, but we felt like our background in storytelling via marketing through ads was a really great preparation to bring a lot of comedy, adventure, and storytelling into the books," Daniel said.
Daniel wants to create a genuinely engaging series that children would choose to watch over their other options. His vision for the show is 80 percent entertainment and 20 percent education, in which the emotions, characters, humor, and storyline will make the educational aspect resonate with children in a memorable way.
"What I'm finding is that there's a big gap between the number of people who like freedom and those who really understand what freedom really means in practice," he said. "Very, very few people understand what freedom means and what principles of freedom are in practice. And that's the gap we're looking to close with the Tuttle Twins."
Reception to the concept of a Tuttle Twins cartoon series was very warm, and support came from "a much broader audience than expected," according to Jeffrey. In fact, many backers of the show viewed it as more of a passion project than an investment. Although crowdfunding patrons may receive returns on their investment, many of them have told the Tuttle Twins team that they viewed their contribution as more of a donation.
"It was somewhere between 25 percent and 30 percent of our investors, when they put their money in, they said something to the effect of 'I don't care if I ever make a dime back, this just needs to exist!' said Daniel. "That was kind of the mentality, like 'I'm in, regardless of how this turns out as far as a profitable venture.'"
Values and the Future
Signs like this show the brothers just how strong the market for values-based content is—that despite Hollywood's massive marketing budgets, there is a growing population of people who are quietly tuning it all out. Knowing that this group is out there, counting on their success, is what keeps the brothers going, despite all the bumps in the road.
Last year marked the end of a four-year-long legal dispute between VidAngel and Disney, in which Disney had sued the former for copyright infringement based on VidAngel's former content distribution model. Both parties came to a settlement eventually, but the resolution was a costly one for VidAngel, which had to file for bankruptcy in the process.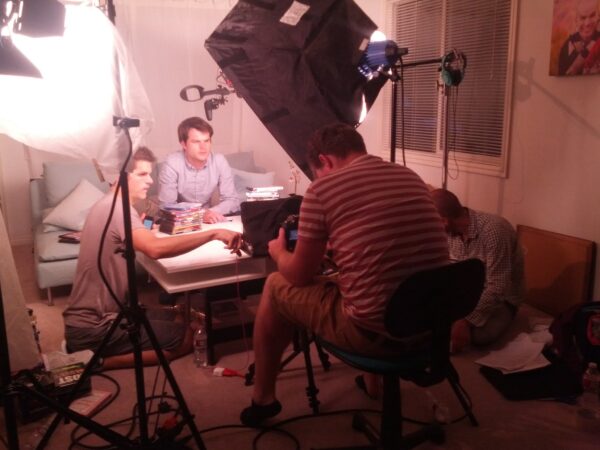 "The fact that we had 8,000 families that had invested for us to be able to fight that battle is the reason that we were able to pull through during the darkest of times in that lawsuit," said Neal. "When you're doing something and you're at the end of your rope and you think of somebody else, that has a different impact on your soul than if you're just fighting for yourself. And it just gets you through."
Just then, Daniel offered up the fun fact that Neal's favorite movie is "Cinderella Man."
"There's a scene where [the main character is] getting beat up pretty bad, and what gets him through the fight is remembering his kids he's fighting for, to try to provide for them and his wife. And [when] he's just fighting just to have a good career, just to be competitive, it wasn't enough," Daniel said. "But once he tapped into his motivations with his family, he was able to rise above and compete in a meaningful way."
At the end of the day, family is where it all starts and ends with the Harmon brothers. It was what first nurtured their confidence and ambitions as children, what instilled in them the values that have guided them to success as adults—and now, with each brother having a family of his own, it's why they must continue their work.
With the Tuttle Twins series, the brothers are hoping that the values that they grew up with will be passed down to their children. But their overall goal goes beyond any one project and is one shared by most parents: the wish to create a better world for their children to inherit.
Jeffrey said: "My 9-year-old came up to me yesterday. She's been saying she wants to build rockets her whole life. But then she came up to me yesterday—'You wanna know what I want to do when I grow up?'
"I said, 'Build rockets,' and she was like, 'Nope.'
"And I was like, 'Be an astronaut?' 'No.'
"'Do you want to …. be an inventor?' 'No, I want to work with VidAngel and be an angel for creating movies!'
"For the first time in my life, I'm excited for my kids to be able to get into the film industry," he added. "That's exciting to me."