Guests at wedding ceremonies are often moved to tears on hearing the heartfelt wedding vows made by the bride and groom. A Portuguese groom made everyone cry after he declared his love for another special "little" someone in addition to his bride.
Jefferson and Jessica decided to get married after falling in love. It was a joyous occasion for the couple and their families. According to Newsner, when the couple were exchanging vows at their wedding ceremony, Jefferson surprised his bride, Jessica, by saying that there was someone else whom he also loves.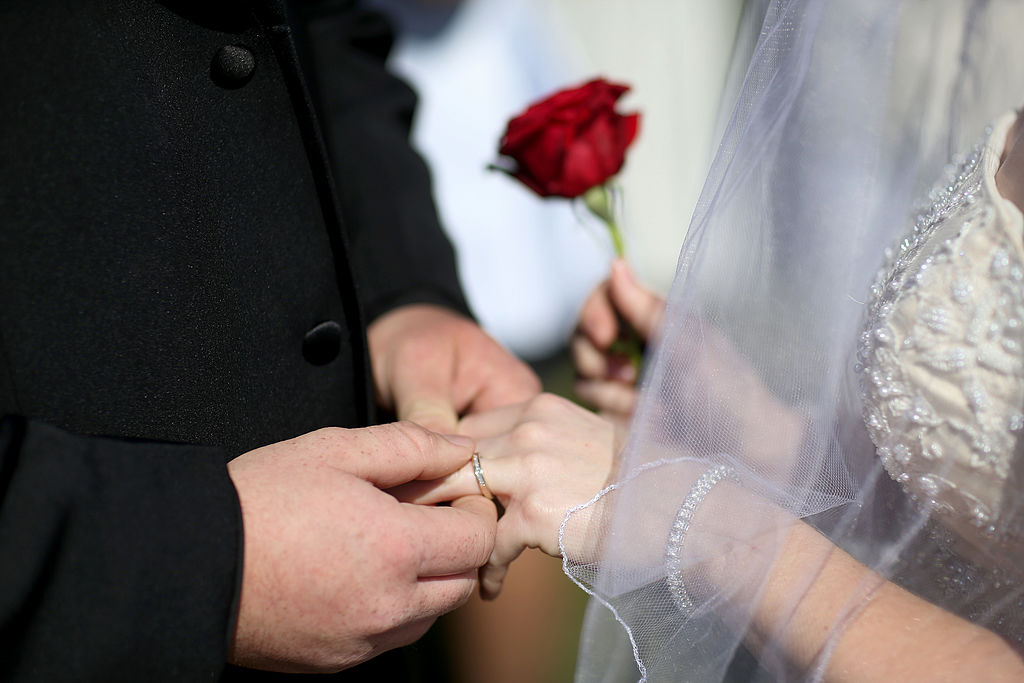 Jefferson's words were unexpected, stunning everyone, until he turned around to a young girl who was standing behind him; Jessica's 8-year-old daughter, Giovanna.
He asked Giovanna to step forward and spoke to her gently and slowly, saying that he would love and take care of her besides all the things that he would do for her as her new dad.
With tears in his eyes, Jefferson said to Giovanna: "If I could ask God anything, it would be to have you as my daughter. I would be the proudest father in the world to have such a beautiful, intelligent, and educated daughter like you."
Giovanna's face lit up with joy upon hearing Jefferson's heartwarming statement. The little girl was basking in happiness, putting her arms on her chest, as she listened to her stepdad's sweet confession.
Jefferson added: "I also give you love, my love, to take care of you, to always protect you, and to not let anything bad to happen to you."
By now, Giovanna was moved to tears by Jefferson's touching words. She thanked her new dad, who was also tearing up, with a warm embrace. Jessica too, shed tears of joy and gratitude, and so were the guests, family, and friends in attendance.
The priceless moment, caught on film and later uploaded to YouTube in February 2017, has been viewed more than 10 million times.
The video was in Portuguese, yet, it tugged at the heartstrings of many viewers who don't understand the language. They were deeply captivated by the affection and emotions displayed by Jefferson, Giovanna, as well as Jessica.
"Emotions speak louder than words. Although I didn't understand what they were saying, I felt it in my heart. Just magnificently beautiful," one YouTube user wrote.
Another remarked: "Even if the language is foreign, it still made me cry."
"I cannot speak this language. However, you do not need to, to understand the emotions involved in that special wedding speech!!" another commented. "I have just cried my eyes out watching this video, its one of the most touching and beautiful things ive seen. That little girl is lucky to have a stepdad like that, and his new wife has picked a true gentleman to spend her life with."
"I don't even understand Portuguese, & I'm crying! Love needs no language. It is felt when it is true, no matter what. What a beautiful gift!" another said.
Anyone can be a father, but it takes someone special to be a stepdad who loves someone else's child like his own. Giovanna is blessed to have a stepdad like Jefferson, who promised he'd always be there for her.
Watch the heartwarming video: