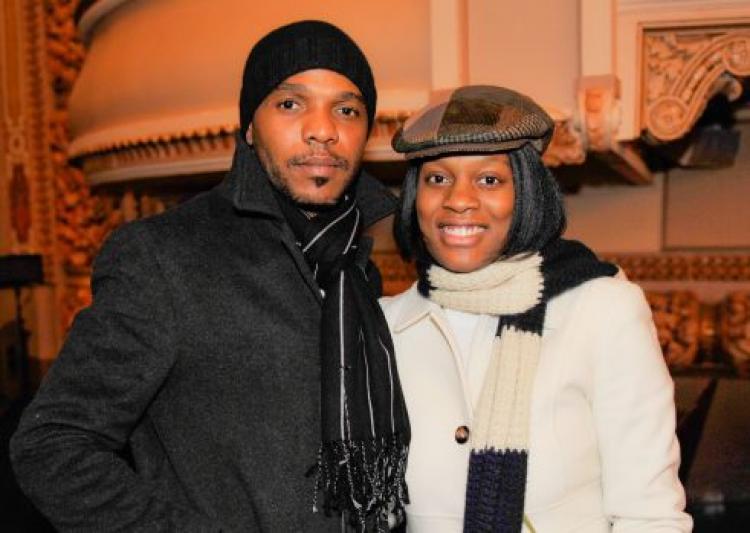 NEW YORK—Mrs. Hibbert, who is a graphic designer, and her husband, a chef, attended the Divine Performing Arts 2009 World Tour in Brooklyn with their 6-year-old daughter on the evening of Jan. 3.
"I thought the costumes were beautiful. The colors were extremely vibrant. I like the arrangement in terms of how everyone moved. It was very nice." said Mrs. Hibbert.
Mr. Hibbert said, "I liked everything about it. It's very fun," also adding, "I like the colors and the way the screen has the illusions. It was fun. Definitely."
Being a graphic designer, Mrs. Hibbert found the computer-generated backdrop to be "very interesting." She said, "Of course, I was observing all the illustrations and trying to figure out how it was done. I thought it was very creative."
Mrs. Hibbert talked about the message she got from Chinese traditional culture presented in the show.

"I took it on a whole level of positive energy and bringing that type of energy to the earth. Having it transcend from heaven to earth and having it blend a bit more and mean a lot more to the people on earth—take these different messages with you as you journey through life."
She expanded on the value of this message: "Just as an awakening or opening of your mind to the idea that, especially in this time, the message is just an awakening. Maybe from the past. It transcends to the future."
"I would definitely recommend it [the show]. It was beautiful." she said.
The Epoch Times is a proud sponsor of Divine Performing Arts.
For more information please see DivinePerformingArts.org