A grandad's 25-pound (approx. US$35) car-trunk bargain could see him rake in thousands at auction—after his find turned out to be rare WWII plans to convert the RMS Queen Mary into a wartime ship that transported Churchill.
Francis Phillips, 73, unearthed the original wartime conversion plans for the RMS Queen Mary from a car trunk sale 25 years ago while rummaging through a tatty old cardboard box.
The savvy sale hunter offered 25 pounds to take the papers off the seller's hands after learning that they were destined for the bonfire, as they were "taking up too much room" in his house.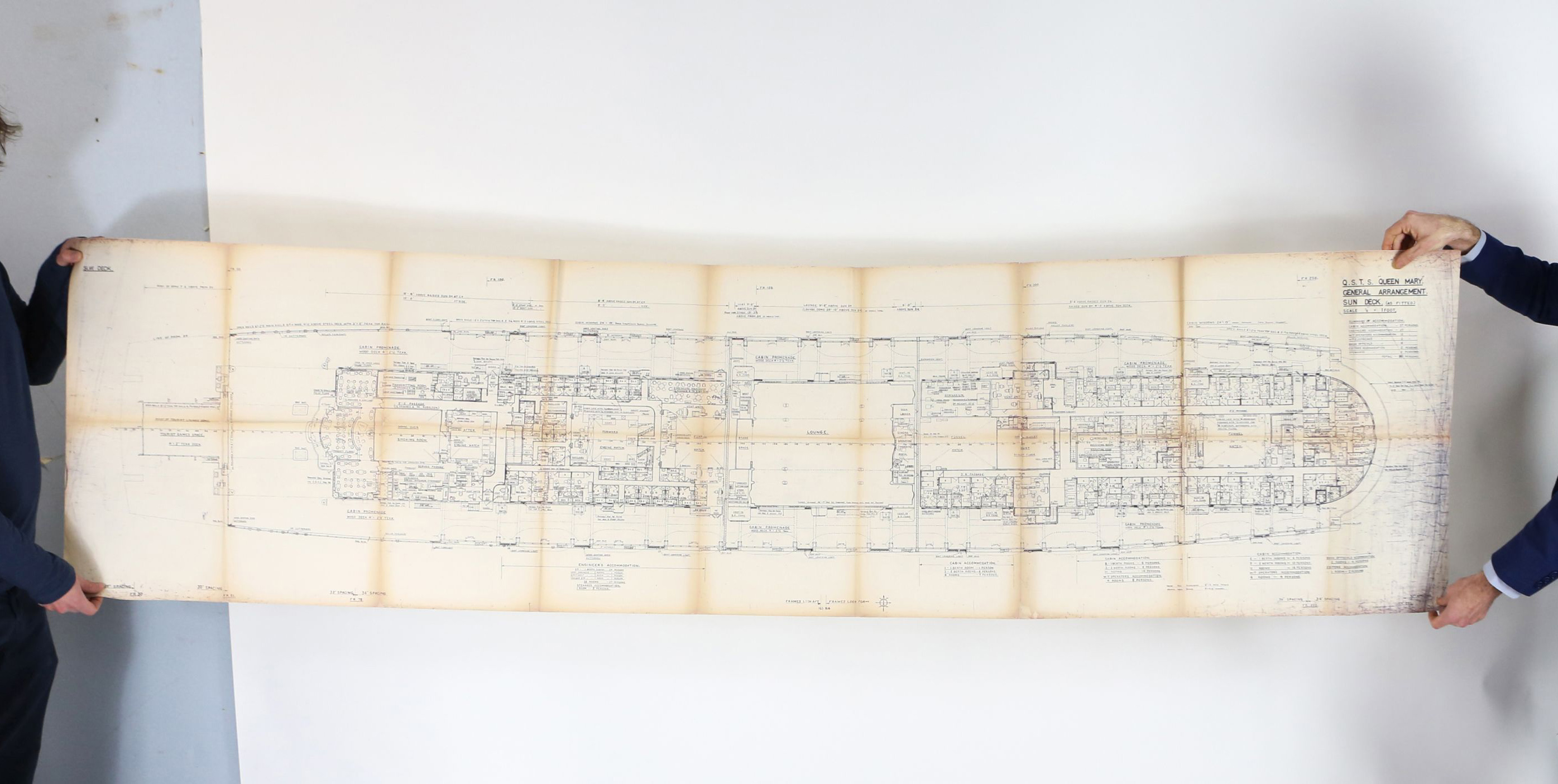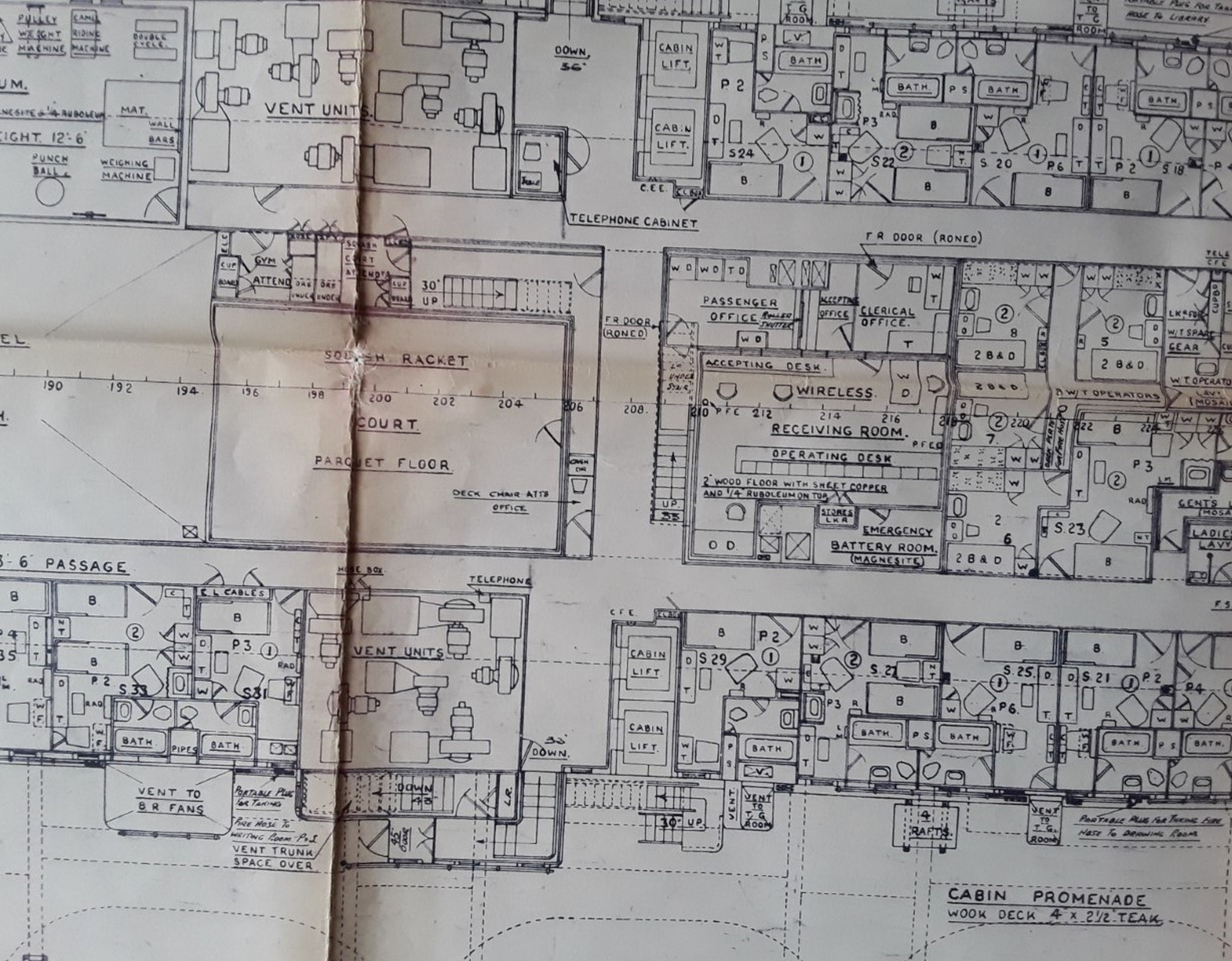 After undertaking extensive research with the help of uni specialists, fishmonger Francis was stunned to learn the provenance of the plans he snapped up for a song in 1996.
Before it was retired, the RMS Queen Mary hosted a glittering roster of celebrities and famous figures on the world stage.
The likes of Elizabeth Taylor, John F. Kennedy, the Duke of Windsor, the Queen Mother and Wallis Simpson all stayed on the cruise liner.
The grandad-of-eight is now selling the plans with a guide price of 3,000–4,000 pounds (approx. US$4,120–$5,490) hoping to net a tidy profit.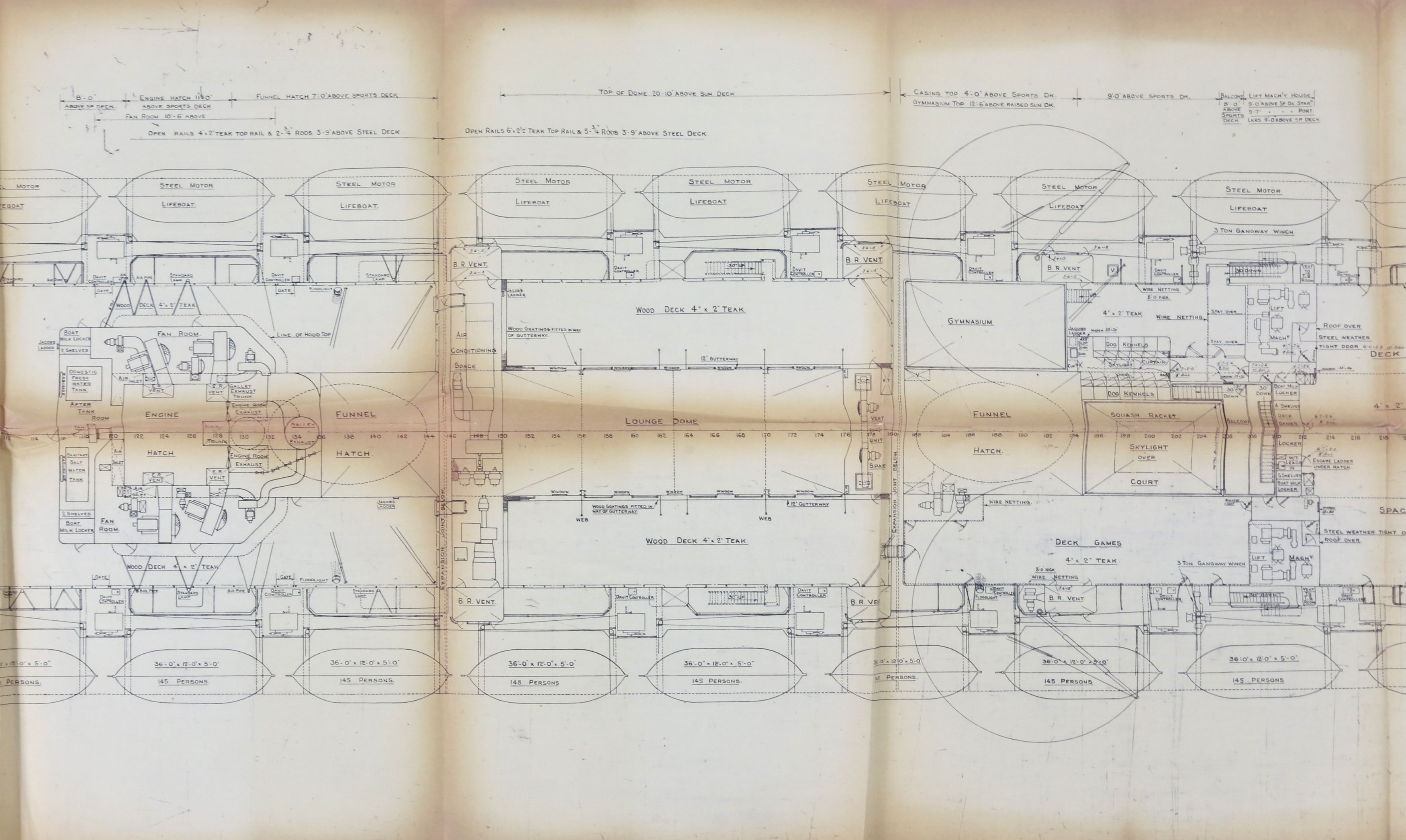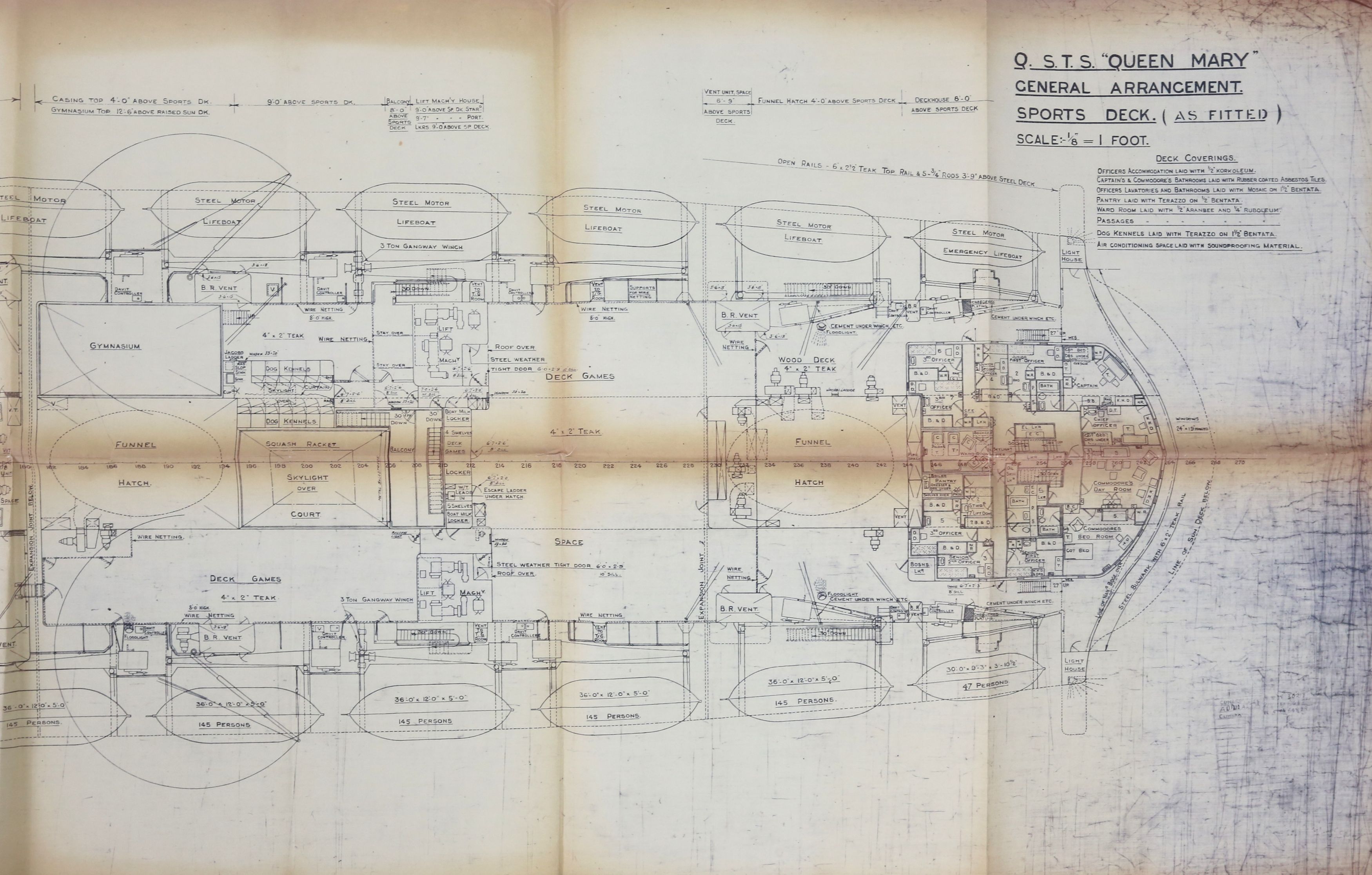 Francis, from Gloucester, Gloucestershire, said: "I thought it was worth a punt.
"It was towards the end of the day at the car boot, and I knew this gentleman and his business was house repossession.
"One of the perks is they can sell these things at car boots.
"He was packing up and there was this tatty old cardboard box and I just flicked my hands through it briefly.
"I just thought 'ooh that's interesting' and he 'I'm taking them home to burn, they're taking up too much room.'
"There was no haggling over prices, it was the end of the day and I asked what he wanted for them.
"He said 'name a figure' so I offered £25, which seemed a bit rash in those days for me."
Despite readily handing over his cash, Francis admitted he had no idea of the historical and monetary value of his find.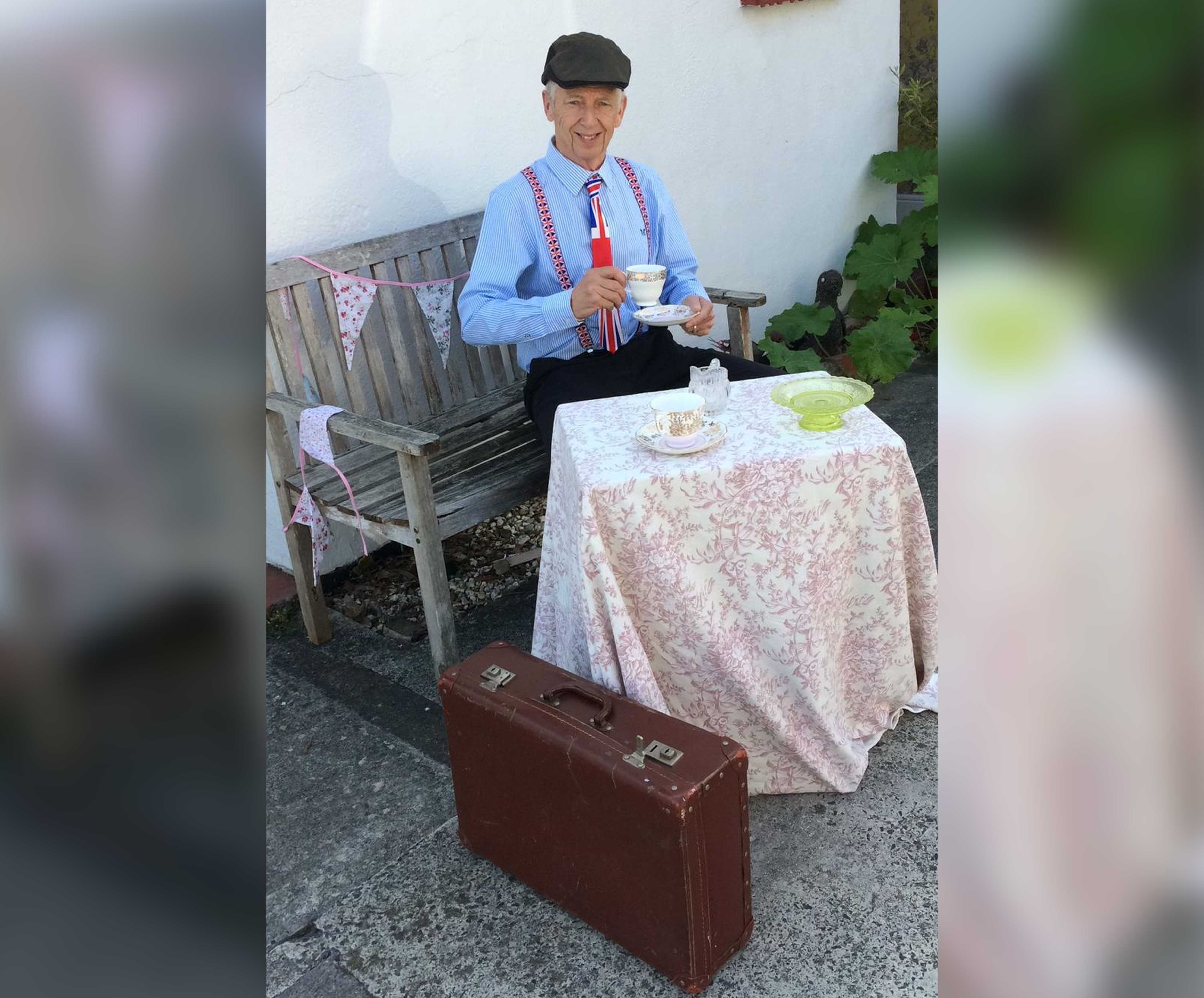 The RMS Queen Mary was launched in 1934 as a passenger ship, but was converted for war service five years later, and carried Winston Churchill to important transatlantic meetings.
The retired ocean liner is now moored as a tourist attraction including a lavish art-deco designed hotel.
Francis contacted specialists at the University of Liverpool who confirmed that he possessed the genuine copies of wartime plans.
The documents are one of only two known surviving copies—the other set is locked away in the archives of the national museum in Liverpool.
Francis said: "I was just a novice at this sort of thing but ever since then I got interested.
"If they did go on the fire, they'd be lost [forever].
"Having them still here is a chance for someone to enjoy them or take it a step further and study them a bit more.
"It was the ship of its time, it carried more passengers than any other ship."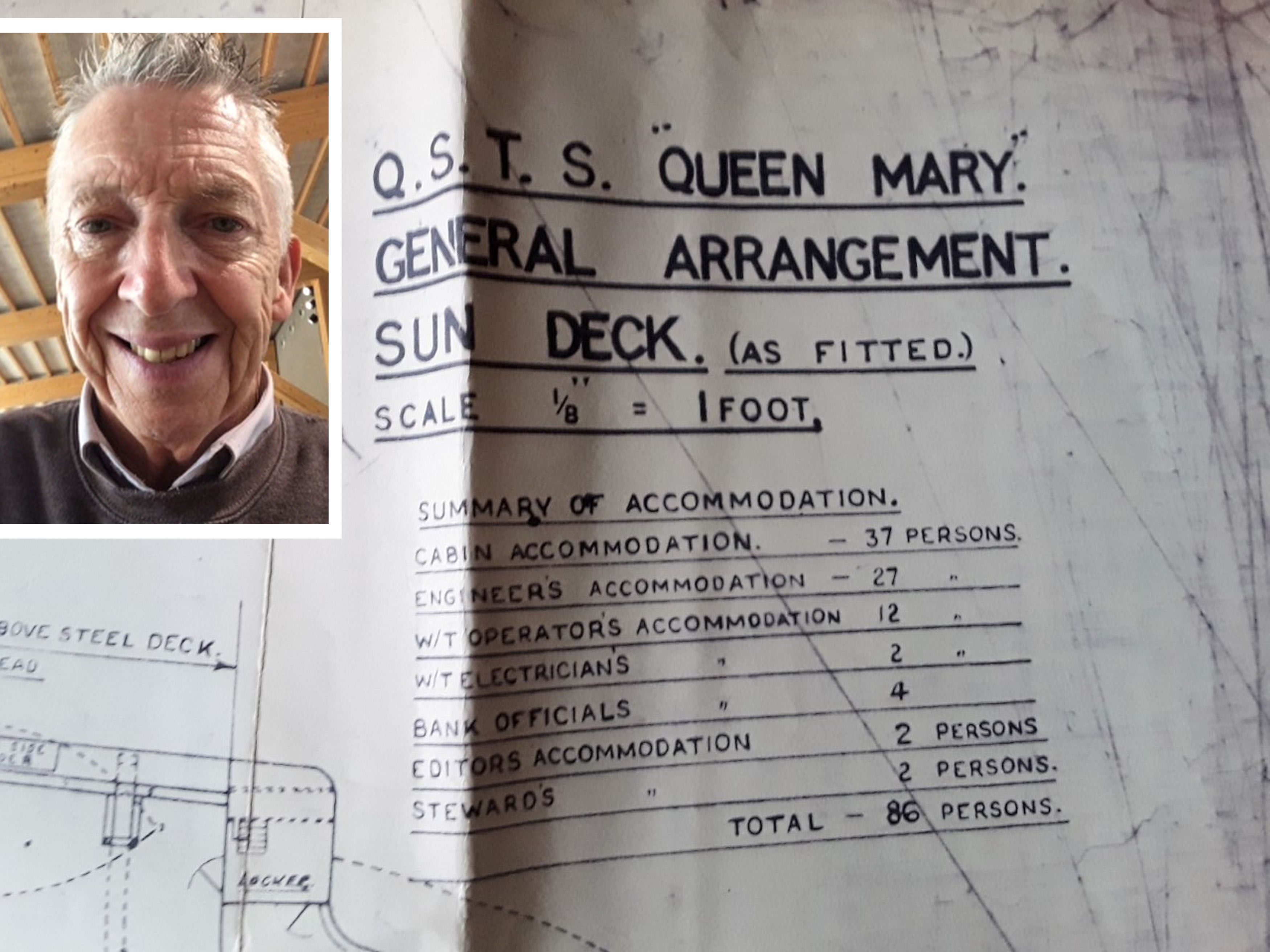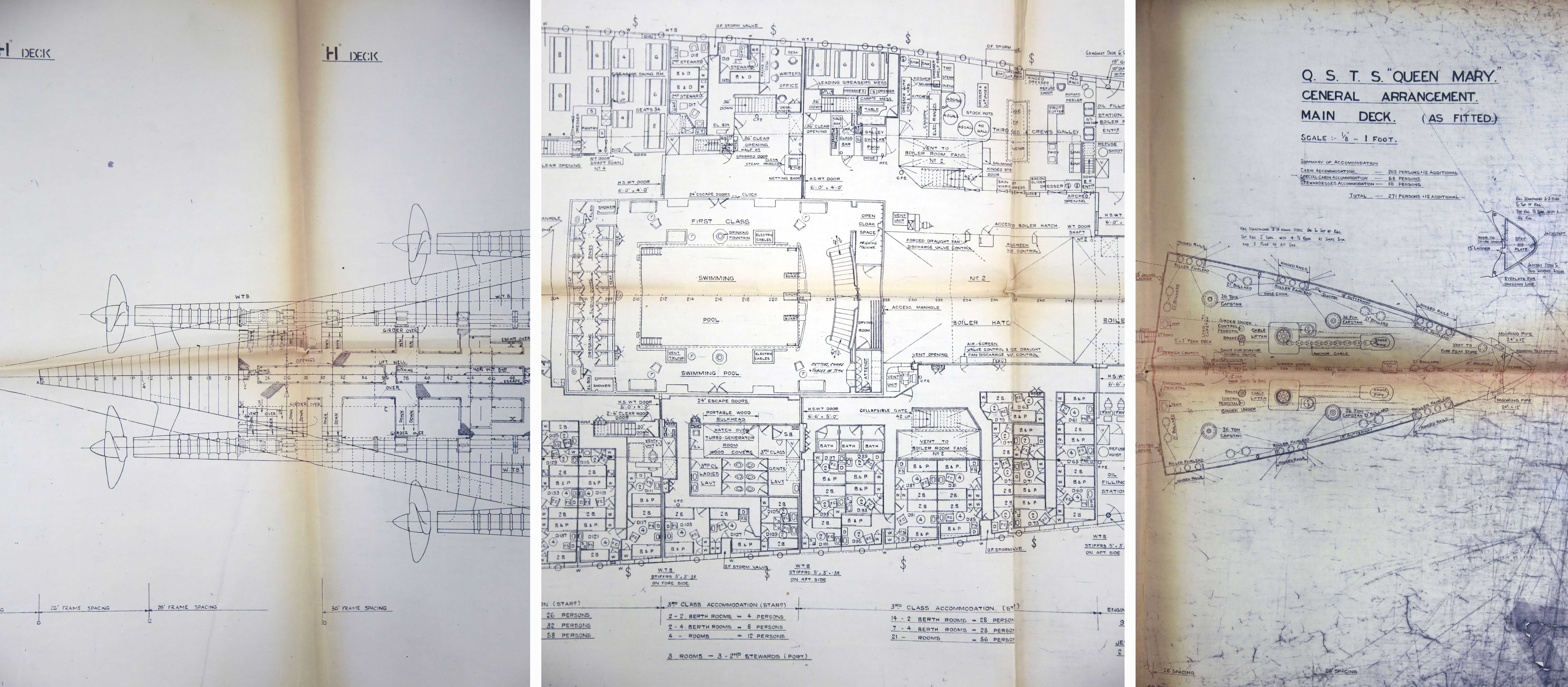 Over the years, dedicated Francis spent 750 pounds (approx. US$1,030) digitizing the 14-deck plans, which are 2 feet by 11 feet each, and displaying the originals in Westminster Halls at the Annual Ocean Liner society's meet.
Savvy shopper Francis still goes to "car boot sales" two or three times a year but has never repeated his success of scoring such a bargain.
Francis said: "I watch these programs on television such as Bargain Hunt and think I would like to be the one to find something one day.
"I have a loft and garage full of stuff, I may have to move to a smaller place and start thinning it out."
Francis intends to put any money he makes from the sale towards a few treats in later life including the odd holiday.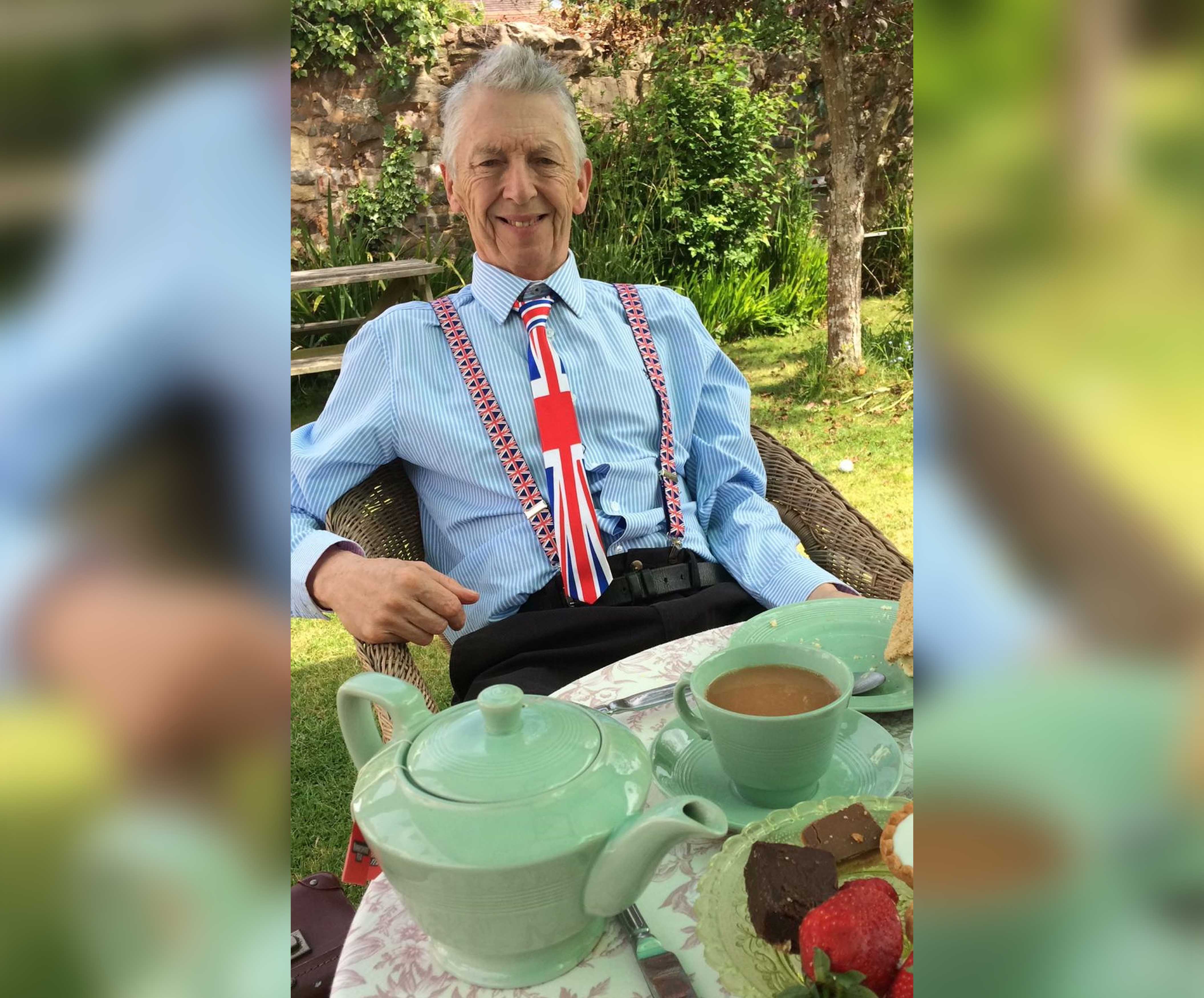 Francis said: "I have been so over enthusiastic with these plans all my life, it drives the rest of the family mad.
"They are probably sick and tired of hearing about them."
Francis's lot includes the original plans for the conversion of RMS Queen Mary, personal letters of a naval family found with them, and Francis's digitized copies.
The lot went to auction at Ewbank's auction house on March 26 and, at the time of writing, has yet to be sold.
Epoch Times staff contributed to this report.
Share your stories with us at emg.inspired@epochtimes.com, and continue to get your daily dose of inspiration by signing up for the Epoch Inspired newsletter at TheEpochTimes.com/newsletter