Years ago, I invited both sides of my family to a Thanksgiving dinner. This meant that there were 25 little children from 1 to 9 years of age; we had to deadbolt the door lest any neighborhood children wander in. The adults were 27 in number, which included my brothers and sisters, our parents, various aunts and uncles—and there might have been a few strangers, but since they helped with the chairs, I didn't complain.
Our house was small, and I do not mean in an abstract sort of way. I mean it was small—we set up picnic benches as tables in the lower level playroom, where the kids would be served, and everyone had to kneel on the carpeted floor to eat. (Perhaps this posture helped produce thankfulness.)
By including everyone, it was my hope that our great and insurmountable family love and joy would surpass running out of turkey, elbows with no place to go, a house temperature of 92 degrees from two ovens on for 14 hours straight, one green bean per plate, and the only time all the pumpkin pies were eaten. Our one bathroom with no lock that also opened directly into the dining room kept things exciting, with punctuated shouts of "WAIT!" and a mumbled "sorry" after.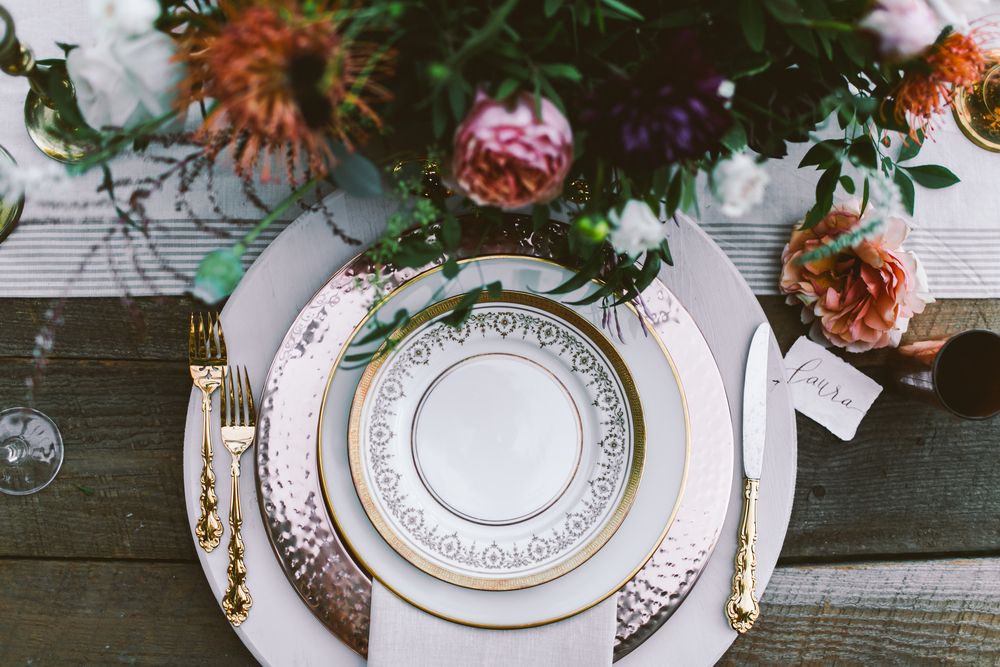 This particular celebration has now gone down in our family folklore—and is brought up whenever necessary to remind ourselves to hold to more modest guestlists in the future.
The lessons since then have been many. Over my decades of hosting holiday celebrations, it became my mission to discover simple strategies to survive and thrive through the season, while creating memorable experiences that would accomplish three things: good food, fun, and fellowship.
In anticipation of opening our homes for this year's special celebrations, here are the strategies I've found and come to cherish—starting at the dinner table. In searching for the delicate balance between the ideal and the real, I now implement three dinner party rules that never fail me.
Create a Menu, and Keep It Simple
We can all attest to this simple truth: food and holidays just go together. But this is not the time to try out an entirely new menu of recipes that sound amazing—only to discover that they require dozens of ingredients and hard-to-interpret cooking instructions.
I make it a rule to try one new recipe each holiday party, but let my main menu revolve around tested dishes I have mastered, the tried-and-true courses from prior dinners that I know everyone loves. This will evoke memories of past holidays and deepen your family traditions. Over time, new masterpieces will find their way onto this sacred list.
My second recommendation is to be heeded if you want to actually enjoy your guests. Then, only prepare three of the items on your menu the day of your holiday dinner. Prepare everything you can ahead of time, and save the dishes with the important, atmosphere-setting aromas for the day of. You'll have more energy to be a rested hostess, setting the tone for the day and the meal.
Set a Beautiful Table
My husband has told me numerous times that one of his pleasures in life is watching me set the table in preparation for family coming over. I always use all of my best tableware, and I encourage you to bring out all those special pieces you have tucked away. Don't wait for the perfect time that may never come. Unwrap, untie, dust off—the moment is now!
Honoring past traditions within your table setting is important. I have three porcelain and painted pilgrims that are old and not particularly special to anyone but my family. By putting them out on the table, we are remembering dinners past and conversations that have deepened relationships.
If you have an adult's table and a kid's table, do not neglect something special at each place setting. Oh yes, and always include candles, as lighting them signals that dinner is about to be served.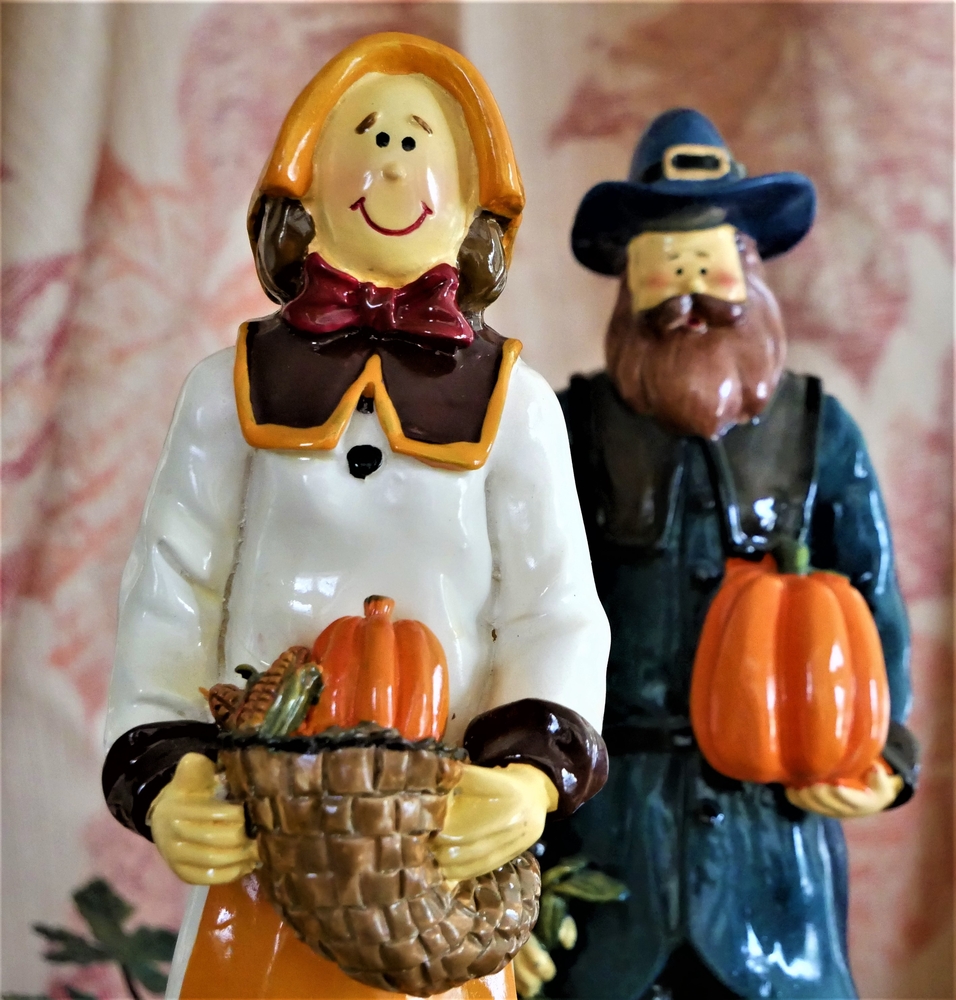 Take Time to Think About Seating
It is best if you assign seats and not let everyone sit wherever they want. There is always seating confusion when there is not an assignment. Placing cute little name tags to help guests find where they are to sit will eliminate hesitation, make them feel special, and also showcase that you are a hostess with grace and wisdom.
A thoughtful seating plan will also enhance conversation, which you can further help along in simple and creative ways. We own a clear plastic box of little red cards that I put out on the table before anyone is seated. Written on these cards are fun and stimulating questions. "What would you love to find at a yard sale?" "If you could vacation anywhere at no cost, where would you go and why?" We pass the box around the table, each pulling out a card—then the hoots of laughter begin as conversation goes from the serious to the hysterical. We only have to go around once, as this kindling of conversation works its own magic from there.
At very special celebratory dinners, I have often placed a cranberry on each plate, which produces inquisitive looks as guests are seated. I then hold up my single red berry and say one thing I am especially thankful for. No further explanation is needed. One by one, my loved ones pick up their berries, and their simple sharings fill our hearts as our dinner begins.
Your home is personal, and inviting someone to step across your threshold is the first step toward more than a meal. A little preparatory effort goes a long way. In the process, you will not merely survive the holidays, but also be enriched and blessed.