Adorable photos of a critically endangered western lowland gorilla cradling and playing with her newborn baby at a zoo in South West England have recently gone viral.
The entire moment of their bonding was made even more special as the new mom gorilla, named Kala, had lost her firstborn baby just a year ago after undergoing an emergency C-section. A Bristol Zoo photographer snapped the photos of the giant mommy dearest caressing her baby while enjoying the sunshine; the newborn was less than two weeks old.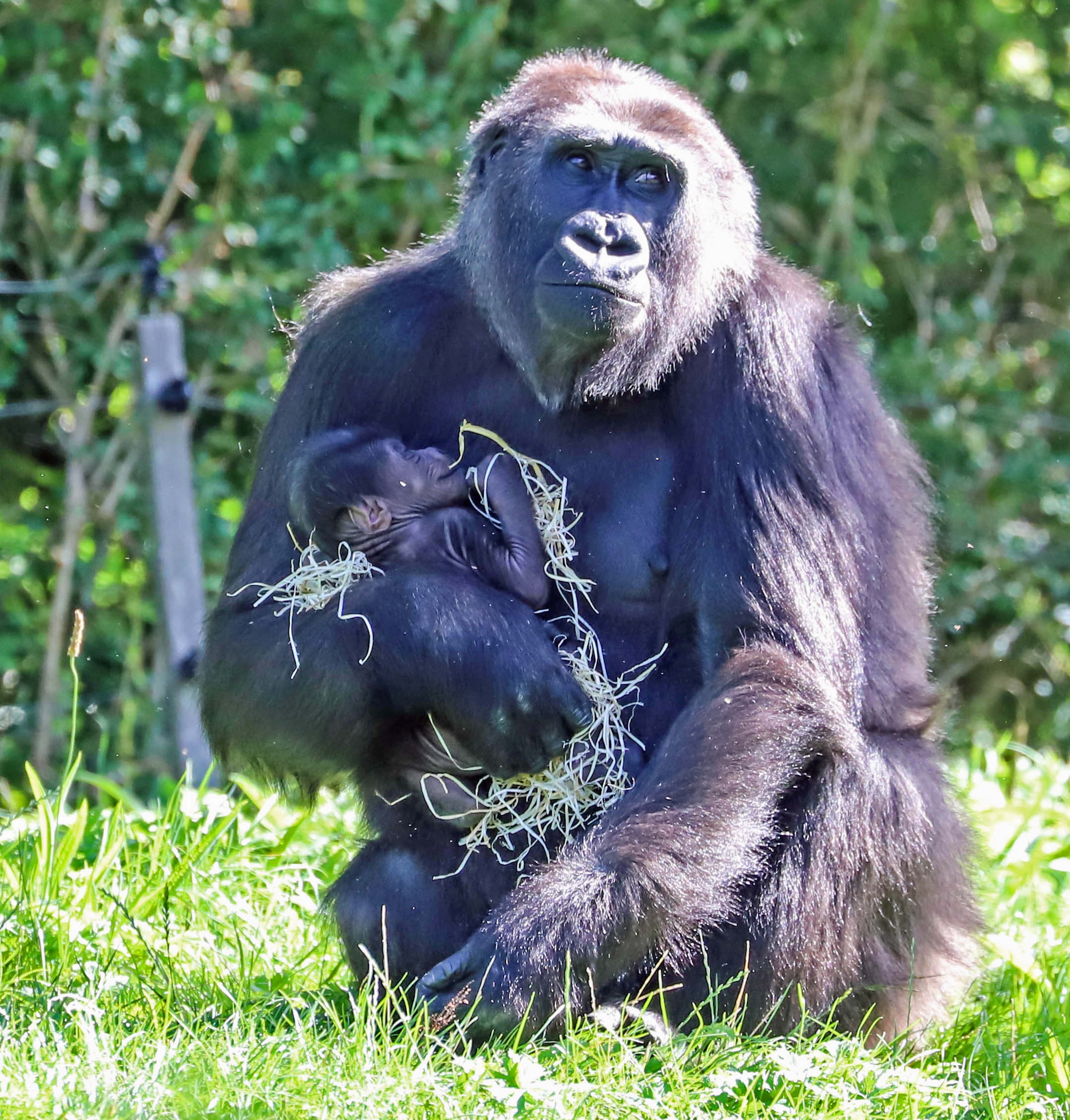 Bristol Zoo said that 9-year-old Kala had given birth naturally overnight on Aug. 19, with the new dad, Jock, just a few meters away and the rest of the family troop nearby, Caters News reported. When the keepers arrived in the morning, they saw the little gorilla nestling in Kala's arms.
Lynsey Bugg, the curator of mammals at Bristol Zoo, said: "We are all thrilled. There is something very special about seeing a new-born baby gorilla, they are such an iconic and charismatic species."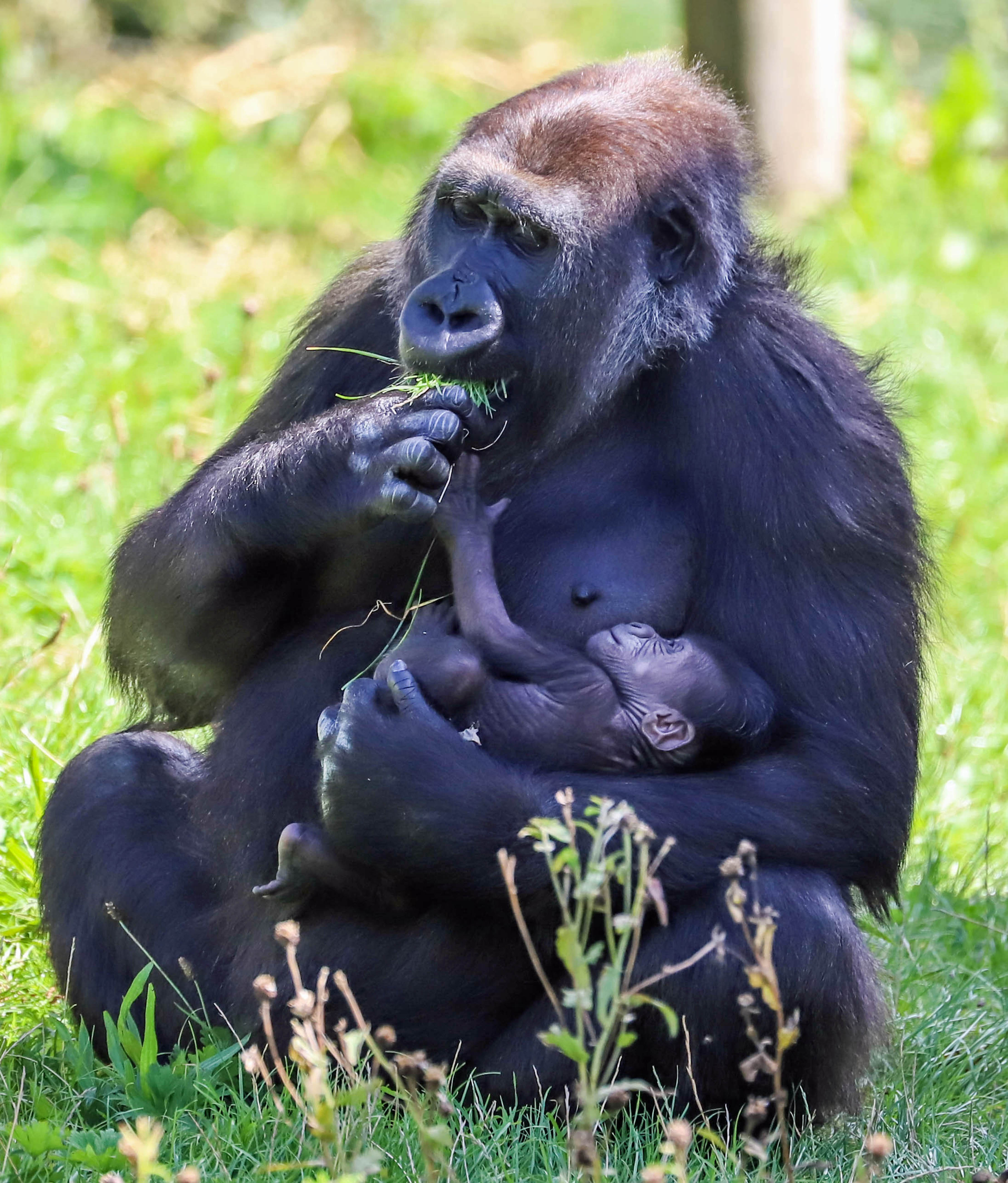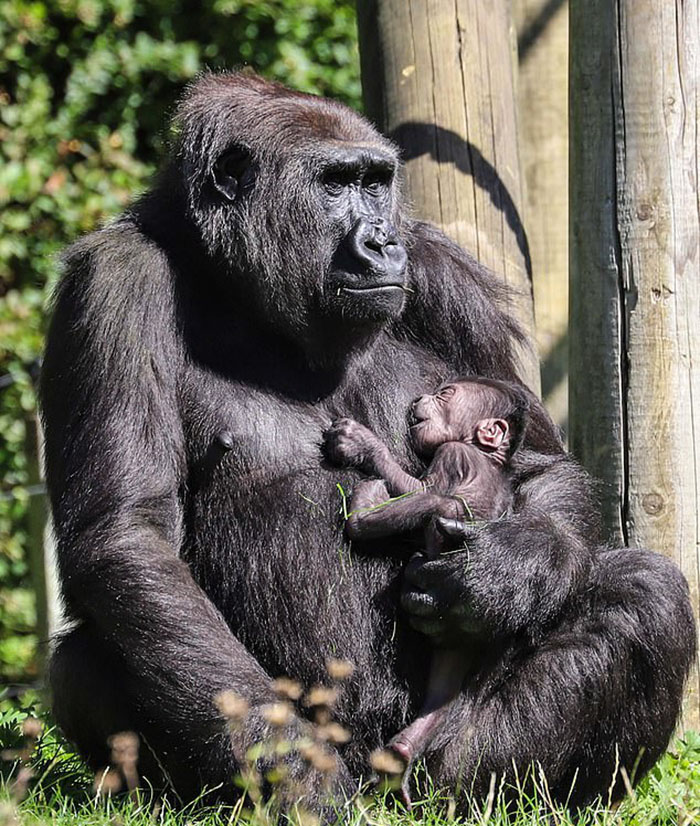 Kala's last pregnancy had a tragic end when her baby, a female gorilla, passed away at just under a week old in September last year.
The report said that during her previous pregnancy, Kala had a low-lying placenta, which blocked the birth canal and prevented the baby from being born naturally; therefore, she had to undergo an emergency C-section.
The caregivers and in-house veterinarians closed the zoo's Gorilla House to give Kala and her baby time to bond; the baby still passed away a few days after birth after failing to thrive, the report said.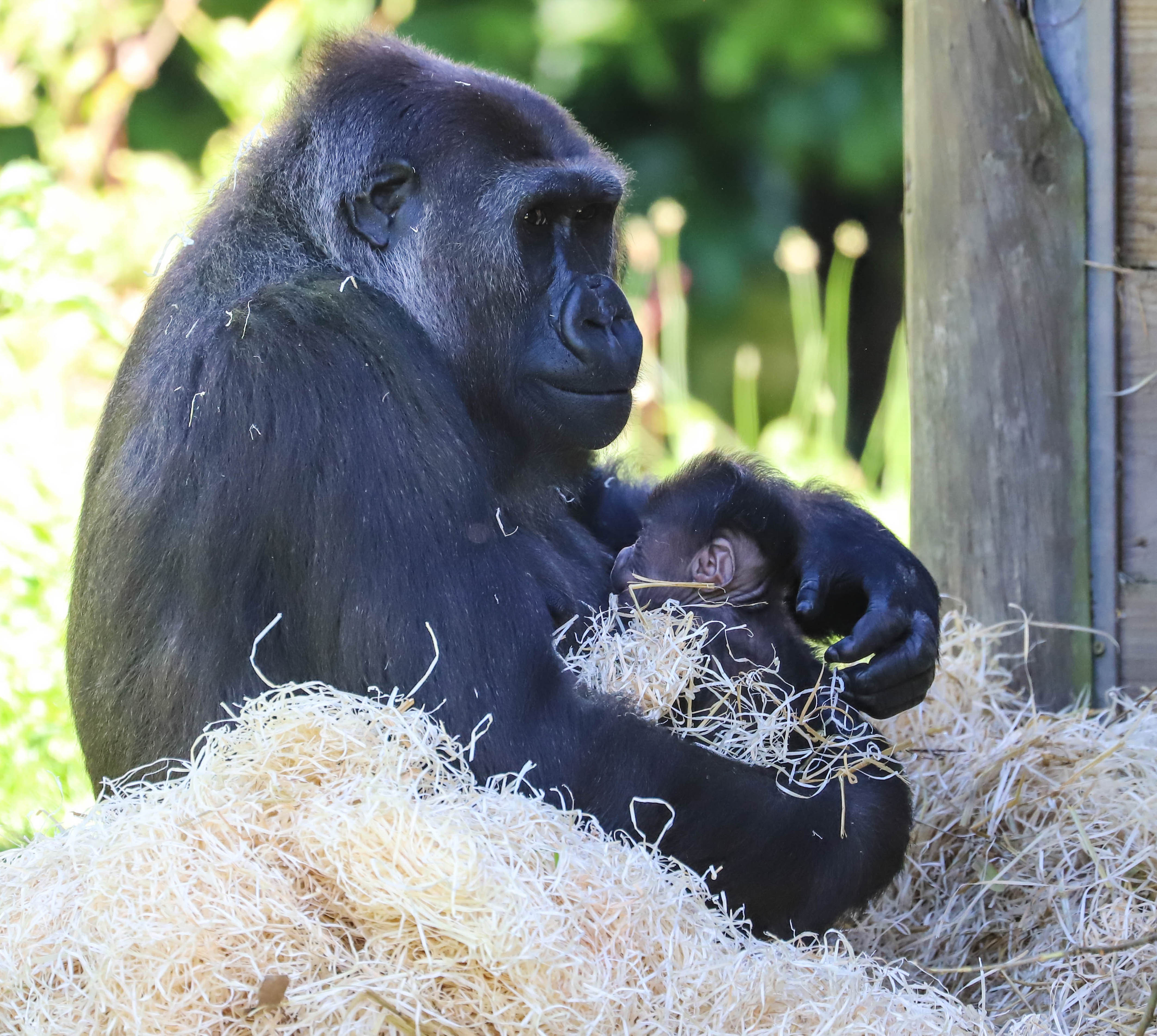 However, the staff are joyous that this year, Kala's pregnancy had a happy conclusion. The majestic gorilla mom and her tiny newborn have already formed an affectionate bond.
"We were a bit on tenterhooks this time round and it is so lovely that she was able to give birth naturally. and baby and mom are really well," Bugg said, reported the Daily Mail.
"She's a very attentive mother and very nurturing and you see lots of suckling from the baby, and the baby looks really strong and a good size."
With the birth of Kala's baby, Bristol Zoo Gardens is now home to a family of seven critically endangered western lowland gorillas.
We would love to hear your stories! You can share them with us at emg.inspired@epochtimes.nyc