Battling cancer is an arduous fight, and even being able to get oneself to treatment can be a struggle. According to the American Cancer Society, an estimated 111,870 people in New York State will be diagnosed with some form of cancer this year, and access to treatment is critical.
Since some patients are too ill to drive themselves to hospitals for treatment, the American Cancer Society launched a program called "Road to Recovery" in 1981. In 2018, more than 28,000 patients received over 480,000 rides to and from treatment nationwide.
The program pairs volunteer drivers with patients, and the volunteers drive them to and from appointments for radiation, chemotherapy, and other treatment. Across Nassau County, Suffolk County, and Queens, there are approximately 80 drivers.
"Access to care is very important, especially now when there are so many new treatments coming out. I mean cancer treatment is moving so quickly, but if you can't get there it doesn't matter for you," program manager Barbara Messeder told The Epoch Times.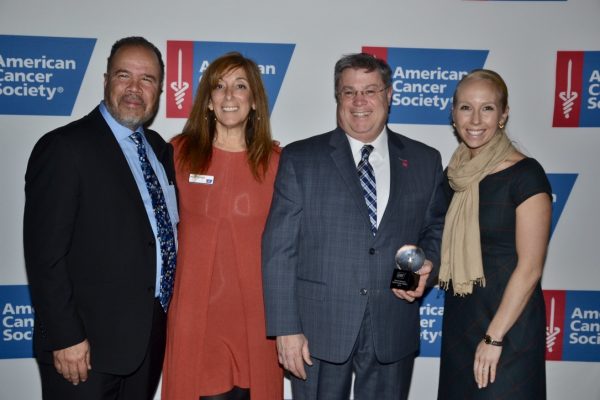 Mike DeAmicis is 57 years old, and lives in Amity Harbor, New York. He is a financial planner, and one of the volunteer drivers in the program. He became involved seven years ago after trying to figure out a way to give back to his community.
"Years ago, during a period of introspection, I was just counting my blessings and I came to the realization that I have been very fortunate," DeAmicis recalled.
In addition to his passion for driving, DeAmicis's father was also a cancer patient, and he would drive him to and from treatment.
It was his personal experience combined with his desire to help his community that made him a natural fit for the program.
DeAmicis and the other volunteer drivers indicate when and where they are available to drive on a dashboard system, and patients can book an appointment as well as make requests for specific needs. For instance, patients can request a Spanish speaking driver.
"Overall it's just been great because the folks that you're helping are so appreciative, and I think that it's really more personal than if they were to get into a cab or Uber," DeAmicis explained.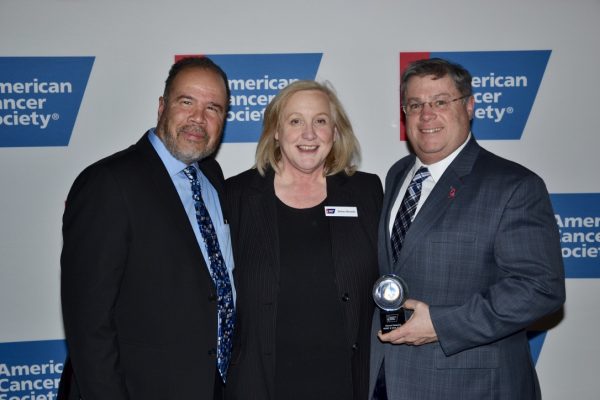 Michelle Murray lives in Uniondale, Long Island and is one of the patients who has used the program. Her husband was working at the time of her illness, and she was unable to drive. Fortunately, she got in touch with Road to Recovery.
"To have someone come to your door, pick you up, I can't give enough gratitude to that program," Murray said.
Her treatment center was in Manhasset, which is about 40 minutes from her home. One of her most frequent drivers gave her encouragement and something to look forward to, and the two became friends.
In addition to volunteering as a driver, DeAmicis also encourages others to volunteer and donate during speaking engagements in both his professional and personal life. He doesn't keep count of the amount of rides he has given, but the American Cancer Society does.
To date, he has given over 150 rides, and was the winner of the American Cancer Society's Heart and Soul Award in March 2019. However, the most rewarding part for DeAmicis is more than just numbers or awards.
"[It's] just knowing that what you're doing is impactful," DeAmicis said.