Rachael Ocello was attending Saint Mary's College of California when she received some disturbing news. The then 21-year-old was in the first semester of her senior year when she was diagnosed with breast cancer. The young college student reacted like one might expect.
"I think I reacted how anyone who is diagnosed with cancer would. Disbelief and just instant disappointment," Ocello told The Epoch Times.
But she never gave up.
Fortunately she was surrounded by her friends. However, she still had to make the difficult phone call to inform her parents. From the very beginning, Ocello was determined to beat the disease.
"I think after the initial shock of it all I just kind of got in fight or flight mode, and kind of didn't look back and just said 'This is the situation. How am I going to fix it? How am I going to be okay?" Ocello explained.
Chemotherapy and College
As a result of her age and the size of Ocello's tumor, she initially underwent a double mastectomy in December 2016 to reduce the chances of the cancer returning. Doctors were unaware whether or not her tumor would come back, so she chose to go through chemotherapy as well.
After her surgery, she went through three rounds of chemotherapy treatment for two and a half months starting in February 2017. Furthermore, she underwent the treatment while finishing her last semester of college.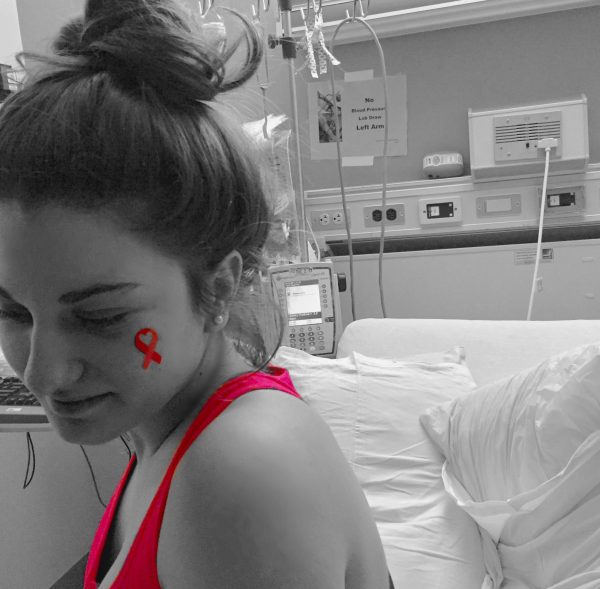 "Chemo in general is probably one of the worst things that someone can go through, but to do it while simultaneously going through college was really difficult for me," Ocello said.
Fortunately, Saint Mary's College of California was sympathetic to her situation and let her finish her studies at home. She wound undergo chemotherapy for one week, and then would catch up on her school work the following three weeks.
Catching Up
She would Skype into her classes, strove to participate, and tried to put on a brave face. However, the moment she closed her computer screen she would crawl into bed sick.
While Ocello's fellow students had the whole month, she only had three weeks to do the same amount of work. Also, with chemotherapy came memory loss called "Chemo Fog."
"I would read something for one of my classes, and like two weeks later when I was taking the test I was like 'Oh my God. I don't remember this. Like I don't remember reading this.' It took a lot of extra work to be able to get through those classes," Ocello recalled.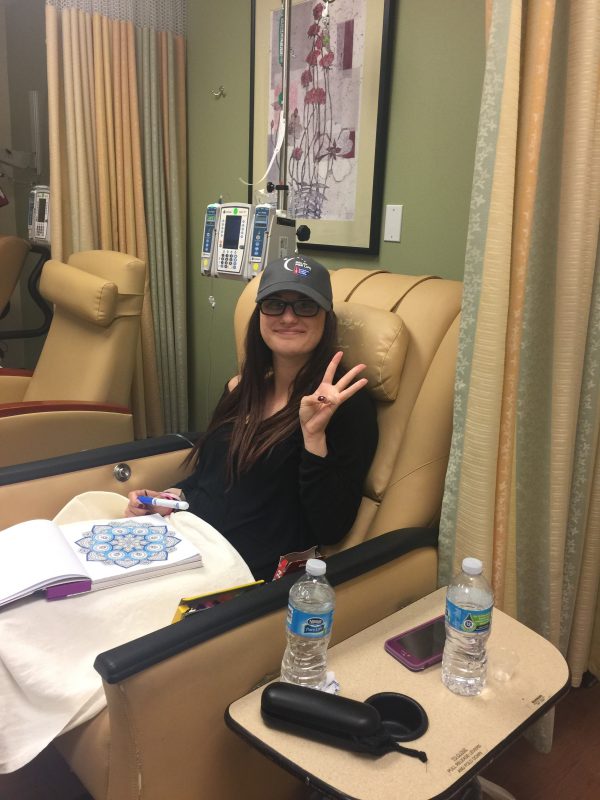 As a young woman, it was also difficult going to class and being around her peers because she felt like she looked sick and didn't feel like herself, which took an emotional toll and affected her self esteem.
Despite the challenges of going through chemotherapy and college at the same time, Ocello graduated in May 2017 with a degree in communications and a minor psychology.
Remission
Ocello went into remission on July 25, 2017 and has been cancer free ever since. She is now a 23-year-old assistant account executive at a public relations firm in San Francisco, California. Understandably, the experience has had an effect on her outlook in life.
She doesn't let the little problems in life get to her as much, she says yes to more experiences now, has opened up her heart more to people, and has realized what makes a true friendship or relationship.
"When I think to myself 'Wow I went through something that is life changing, but also got my college degree at the same time' … it makes me realize my strengths and how a trying time can also be such a positive impact on your life as a whole," Ocello said.