A fundraiser set up by Orange County firefighters has raised over $415,000 in funds for two firefighters who were critically injured fighting the Silverado Fire near Irvine.
OCFA Chief Brian Fennessy said in a press conference Monday that the two injured hand crew firefighters, ages 26 and 31, both sustained significant burn injuries. They were among 500 personnel valiantly battling the fire.
On Oct. 28, a GoFundMe page was set up to help raise funds for the firefighters' hospital stay. The page quickly raised over $415,000, and donations are still rolling in from grateful residents.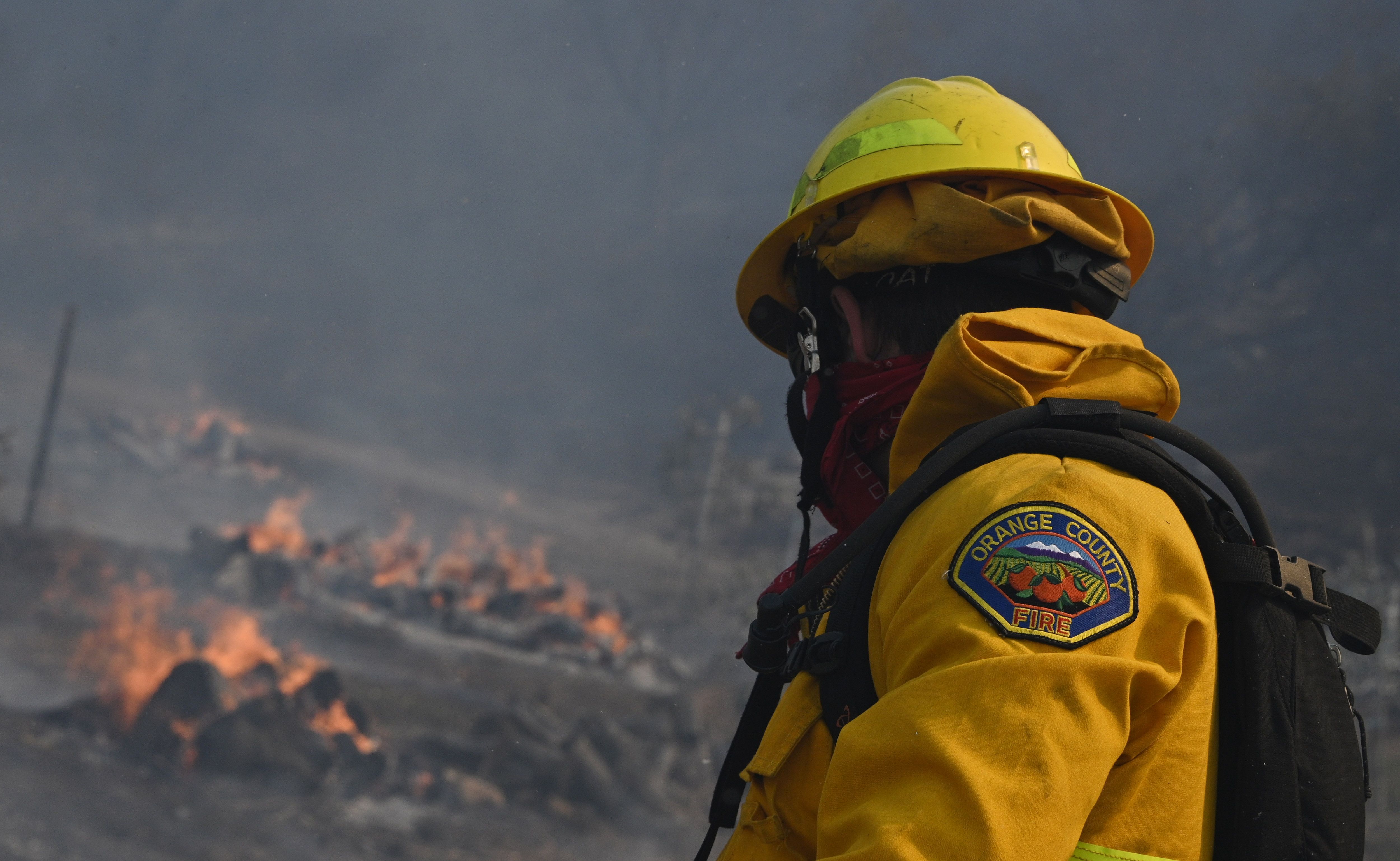 "Words cannot express our city's appreciation for your bravery," one contributor wrote. "Sending healing thoughts your way."
"Thank you so much for protecting our home," said another. "You are true heroes!"
The Silverado Fire sprang to life on Monday at 6:45 a.m. in the Santa Ana Mountains near Santiago Canyon and Silverado Canyon Roads. The 10-acre blaze grew to 4,000 acres in just over six hours. Quickly, combined with dangerous winds, the fire became extremely dangerous.
"They were working near what we call the 'heel of the fire,'" Fennessy said, KTLA reported. "[That's] where the fire had started."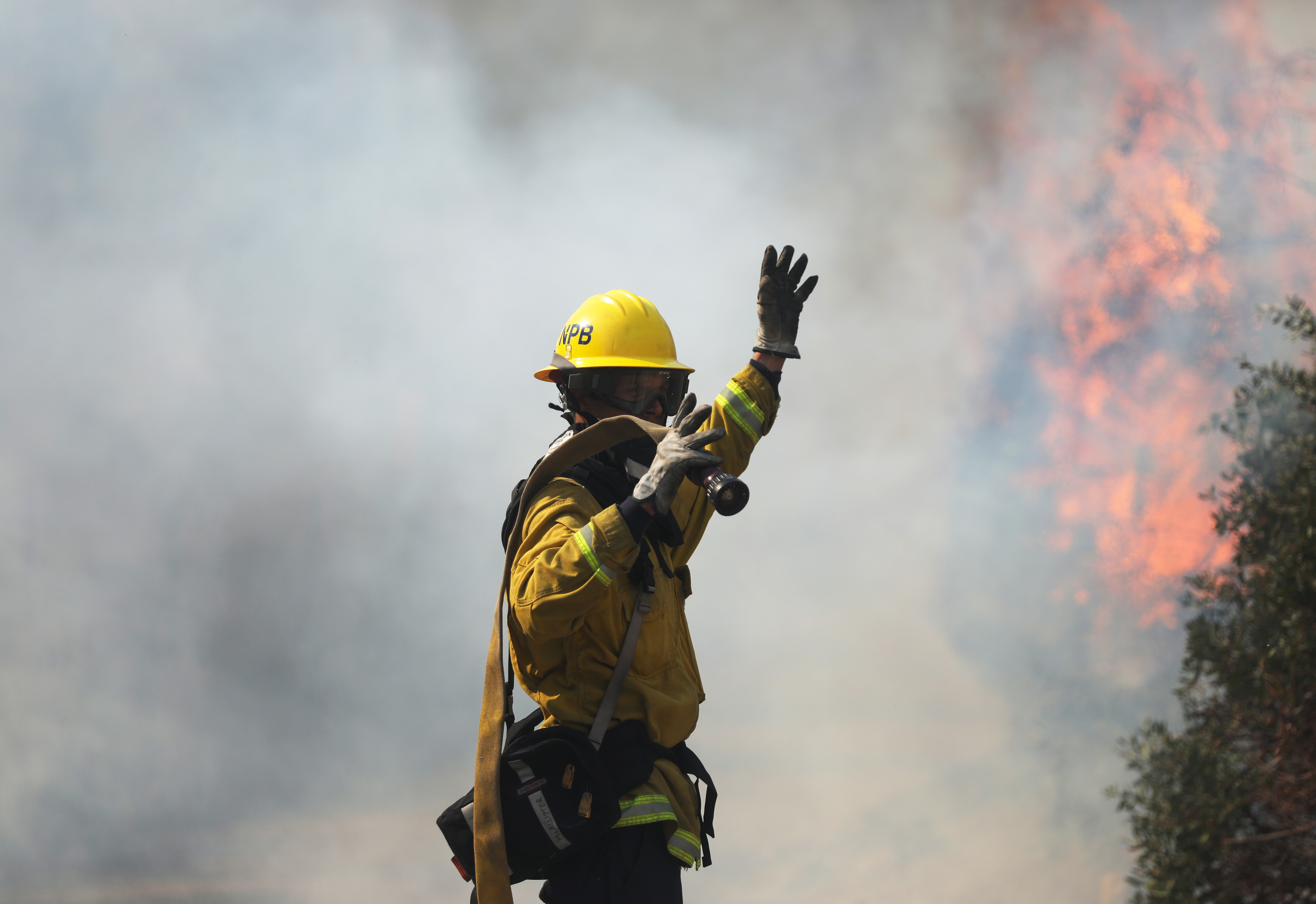 The brave firefighters suffered burns to 65 percent and 50 percent of their bodies, respectively, both second and third degree, and have been intubated at the Orange County Global Medical Center ICU.
"This is a tough fire," Fennessy added. "We're experiencing winds, very high winds, very low humidities. Our firefighters are some of the bravest, if not the bravest in the world. This is a very hazardous job. I'm just so proud of all my firefighters, my hand crew."
According to ABC, Fennessy visited the hospital to see the injured firefighters and their families, whom he knows personally, Tuesday morning.
"It's tough for any firefighter," he said, "Certainly any fire chief, to feel this helpless when you've got part of our fire family fighting for their lives. I'm confident that they're going to do all they can to fight through this. It's just who they are."
Three additional firefighters also sustained burn injuries but have been released from the hospital.