Go Walkabout at Burke & Wills on UWS
July 18, 2013 9:00 am Last Updated: July 26, 2013 11:17 am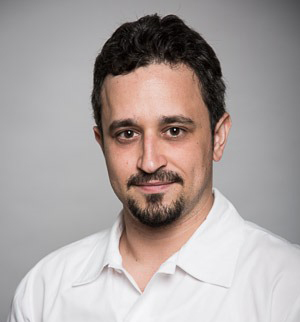 NEW YORK—Tired of pizza, halal food, and barbeque? Perhaps you should try some Down Under delicacies, like a Whole Quail Rotisserie at the modern Australian bistro opening on the Upper West Side.
Burke & Wills is opening July 24 on 79th St., between Amsterdam Ave. and Broadway. It is named after explorers Robert O'Hara Burke and William John Wills, the first Europeans to successfully journey up Australia from south to north. 
The restaurant's decorations and menus are inspired by the explorer's journals, illustrations of wildlife, the rough Australian terrain, and the multicultural flavors found across the country. 
The restaurant is owned by Tim Harris and Matilda Boland of Southern Cross Hospitality. 
Chef Stan Matusevich was the corporate chef for the Michael Psilakis Group's MP Tavern and FishTag. 
The restaurant's menu serves modern Australian fare, with creative takes on authentic dishes—such as a Kangaroo Burger. 
The restaurant also features a selection of seafood from the Raw Bar, and daily changing specials from the Rotisserie which ranges from Stuffed Leg of Lamb to Whole Quail.
Dishes from their raw bar include: Bass Ceviche, served with coconut milk, kaffir and Fresno chillies ($10); and Selection of East Coast Oysters, served with cucumber mignonette ($15).
Their portions are also divided for individual stomach capacities—entree selections include big dishes and small dishes. 
Other dishes include Lime Scented Manila Clams—made with short ribs, blistered shishito peppers and kaffir ($12); Black Kale Salad, served with mint, shaved pecorino, fennel, fava beans, pumpkin seeds and tahini dressing ($10); and Prawns on the Plancha, made with garlic oregano, chimichurri and green apple ($13).
The cocktail menu includes drinks such as The Sydney Sour with peach bitters, buffalo trace bourbon, fresh lemon, and agave; and The Bushfire Margarita with orange bitters, fresh lime, agave, and del maguey vida Mezcalas. 
Burke & Wills offers seasonal craft beers and wines sourced from Australia, New Zealand, and South Africa. 
The bar is decorated with vintage wood paneling, and its walls are fashioned from wool bales. The back dining room offers a light-filled space with an atrium style glass roof, surrounded by artworks of Australian wildlife.
Burke & Wills 
226 W. 79th St.
646-823-9251
www.burkeandwillsny.com
Hours
Dinner: 4 p.m-2 a.m. daily