This week, the U.S. Navy announced that Lt. j.g. Madeline Swegle has graduated from tactical flight training and is set to become its first known black female fighter pilot.
Swegle completed her final flight in the tactical air program last week and is set to receive her gold wings on July 31, Naval Air Training Command stated.
In a Twitter post celebrating the officer's historic achievement, Chief of Naval Air Training wrote:
"BZ to Lt. j.g. Madeline Swegle on completing the Tactical Air (Strike) aviator syllabus. Swegle is the @USNavy's first known Black female TACAIR pilot and will receive her Wings of Gold later this month. HOOYAH!"
"BZ" is short for "Bravo Zulu," a term used in the Navy for "well done."
Photos of Swegle standing in front of her T-45C Goshawk training aircraft at the Naval Air Station Kingsville, Texas, were posted in the tweet.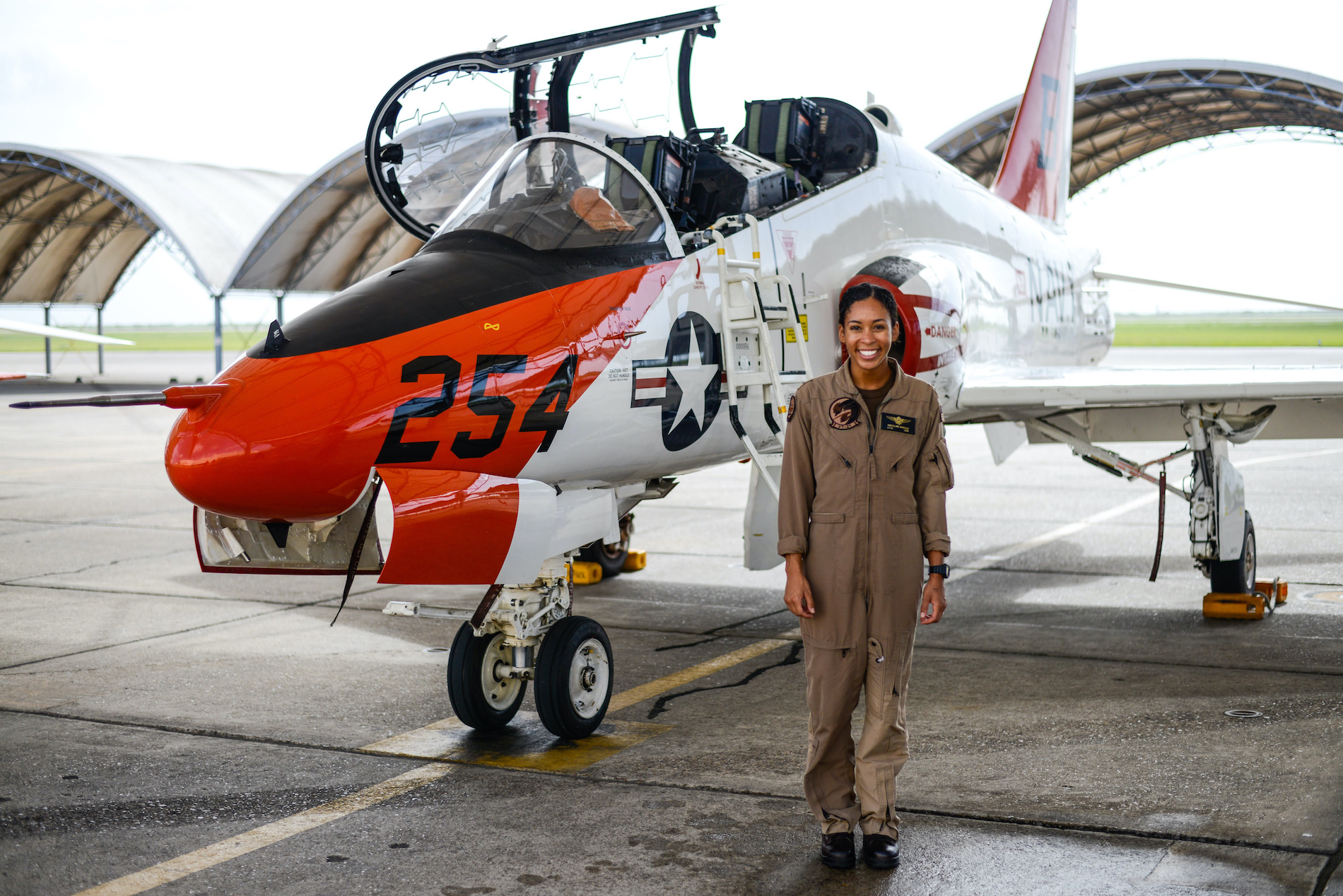 As a graduate of the tactical training program, she is set to move on to Naval flagship fighter jets such as the F/A-18E/F Super Hornet, EA-18G Growlers, and F-35C Lighting II Joint Strike Fighter, Stars and Stripes reported.
Echoing the Navy's congratulations, Rear Adm. Paula Dunn retweeted the post with some encouragement of her own: "Very proud of LTJG Swegle. Go forth and kick butt."
Swegle's historic achievement follows in the footsteps of trailblazers like Rosemary Mariner, who became the first woman to fly tactical jets in the Navy in 1974, according to a Naval biography. She also commanded an air squadron in Operation Desert Storm in 1990. Mariner passed away last year.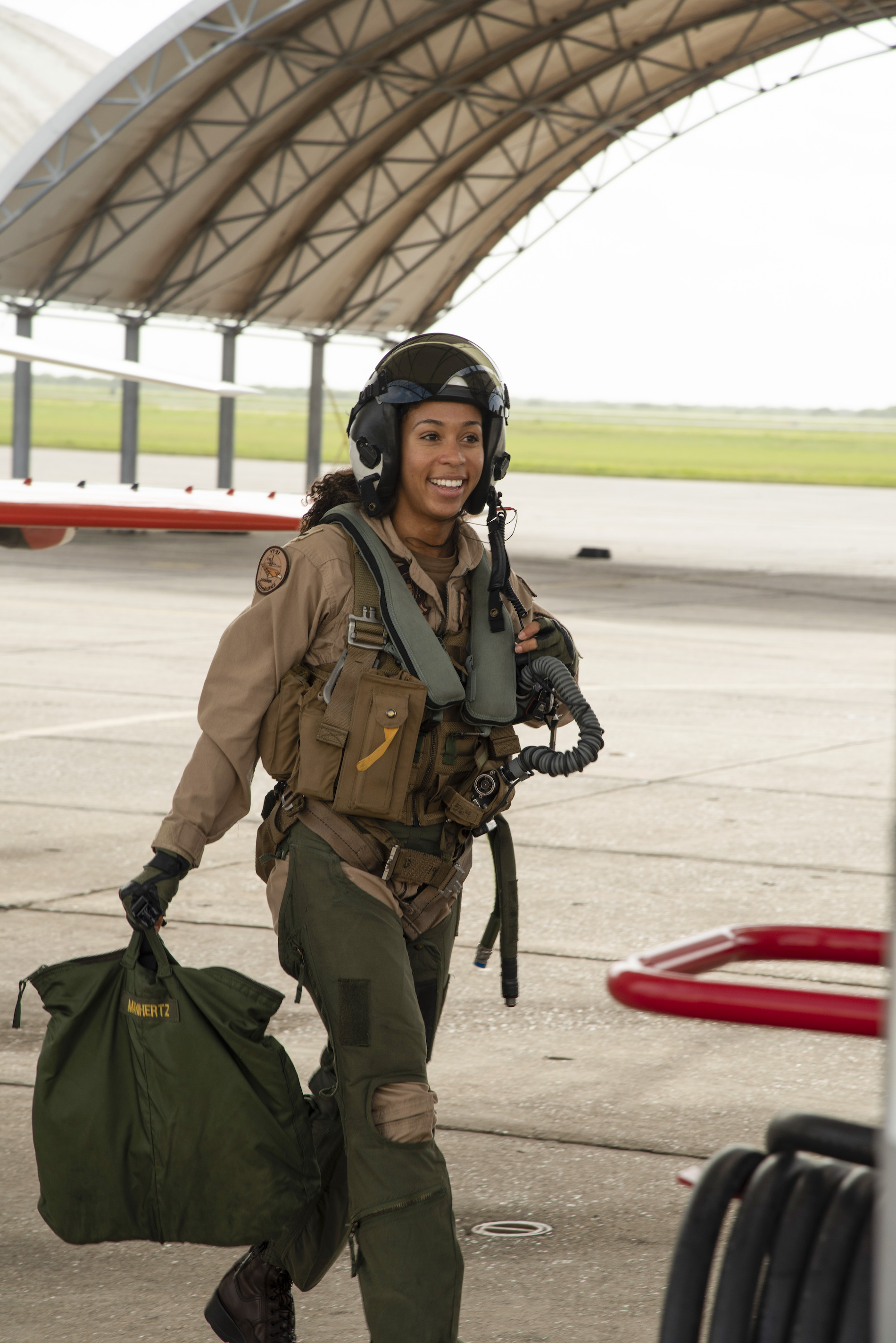 Brenda E. Robinson is another maverick in the Navy, who earned her wings in June 1980 and became the first black woman certified for C-1A carrier landings a year later, according to Women in Aviation International.
News of Swegle's advancement follows the Department of Defense's action to address race and diversity amidst social division in the nation.
It also follows the cases of two black pilots, a sailor and a Marine, who claimed they were kicked out of the tactical air program for racial reasons, Stars and Stripes reported. An investigation by the Navy found this not to be the case and that they were removed correctly from their squadron but noted they were not treated with "appropriate dignity and respect," and that they had been given discriminatory call signs.
As a result, in May 2019, commander of Naval Air Forces Vice Adm. DeWolfe Miller ordered reforms to the call sign process and for punitive measures to be taken.
Also celebrating Swegle's achievement was her father, who once played basketball in the Naval Academy. He shared a few words on Twitter: "It's official. My daughter, Maddy continues rise."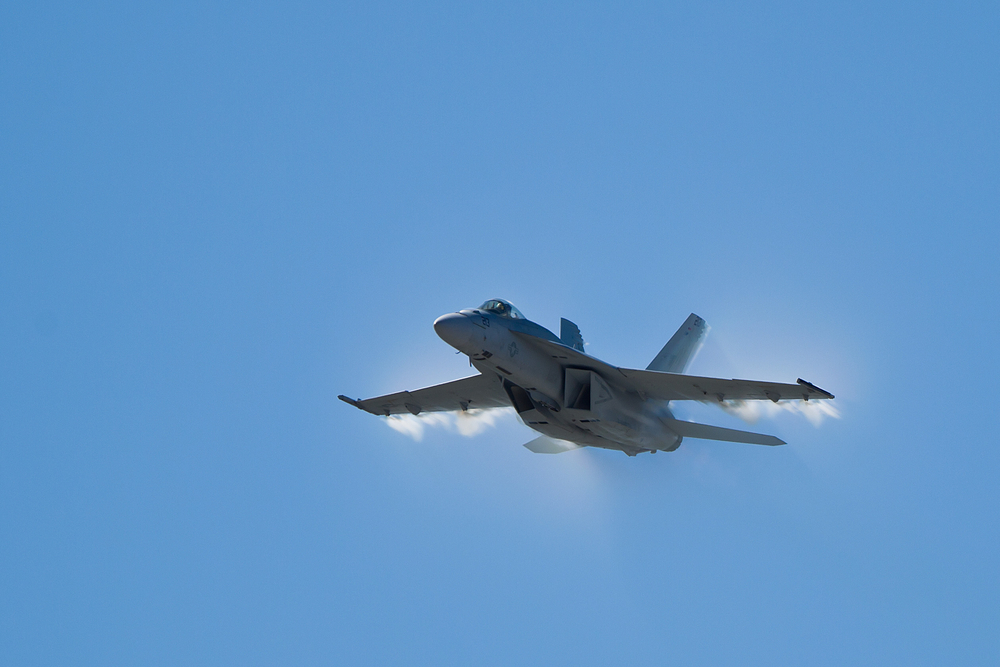 We would love to hear your stories! You can share them with us at emg.inspired@epochtimes.nyc