An experimental drug recently touted for its effectiveness against COVID-19 showed a limited benefit for more moderately ill patients, a new late-stage trial showed.
A phase 3 trial found that patients who received remdesivir plus standard of care for five days were 65 percent more likely to have clinical improvement at day 11, versus those with just standard of care. But the few datapoints released showed only nine more patients showed a two or more point improvement on an ordinal scale versus standard of care.
And results weren't statistically significant enough for patients who received a 10-day treatment course of remdesivir.
Gilead shares fell after the results were released.
Jefferies analyst Michael Yee said the improvements in patients were modest.
While hospitalized patients will likely get remdesivir, given the lack of alternatives, "it is understood the drug is meant to be more helpful (and not a cure) in a moderate population, where patients are generally healthier and the mortality rate is expected to be very low," he wrote in a note.
The new results are part of "growing evidence" that the five-day treatment is as good or better than 10-day, Brian Abrahams, an analyst with RBC Capital Markets, said in a note. The evidence is "somewhat curious given no clear side-effect liabilities and may seem counter-intuitive to the typical 'more is better' expectation," he added.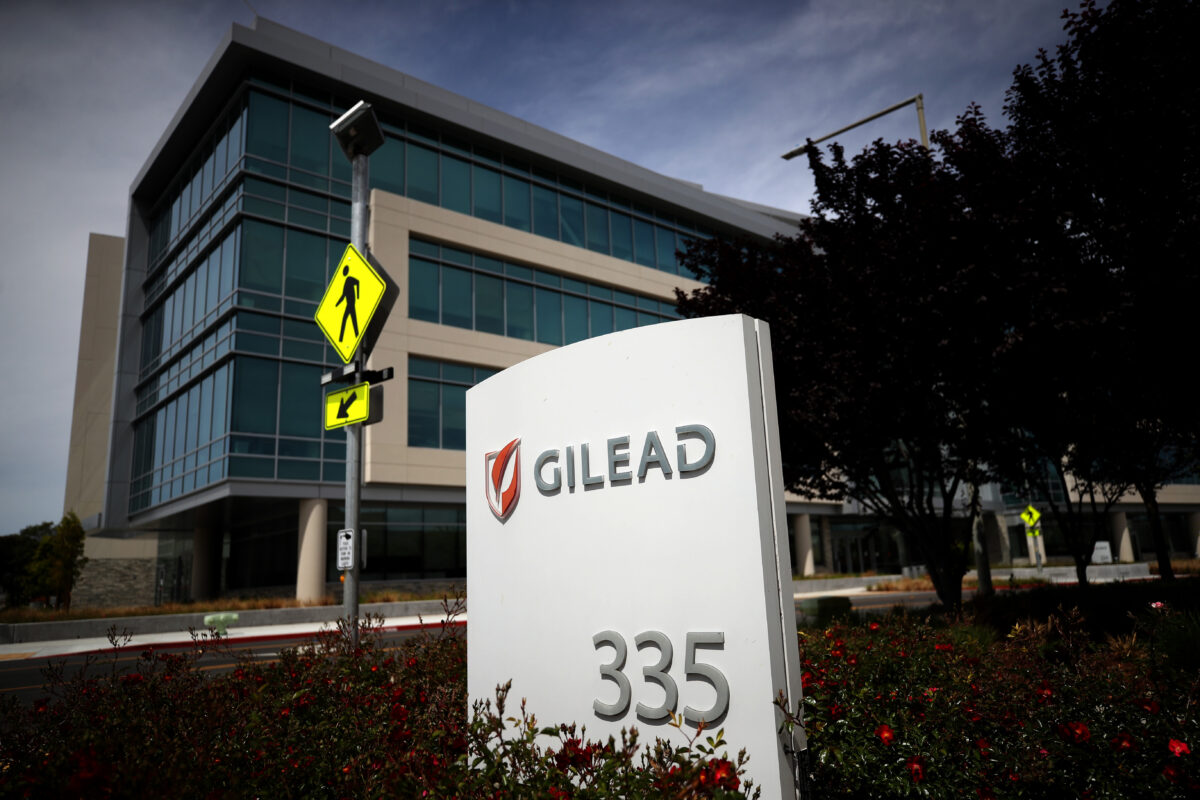 The results point to the price of remdesivir being overvalued in initial projections, said Dr. Peter Bach of Memorial Sloan Kettering. While one group estimated a course of remdesivir would cost some $4,500, the price could fall to under $400, Bach said in a statement.
California-based Gilead Sciences, which produces remdesivir, didn't release full information for the trial, which the company initiated at multiple sites, including Brigham and Women's Hospital in Boston.
Dr. Francisco Marty, who led the trial there, said in a statement released by Gilead that the results "offer additional encouraging data for remdesivir, showing that if we can intervene earlier in the disease process with a five-day treatment course, we can significantly improve clinical outcomes for these patients."
Gilead Chief Medical Officer Dr. Merdad Parsey added, "Today's results showed that when treating moderate disease, a five-day course of remdesivir led to greater clinical improvement than standard of care, adding further evidence of remdesivir's benefit to previously released study results."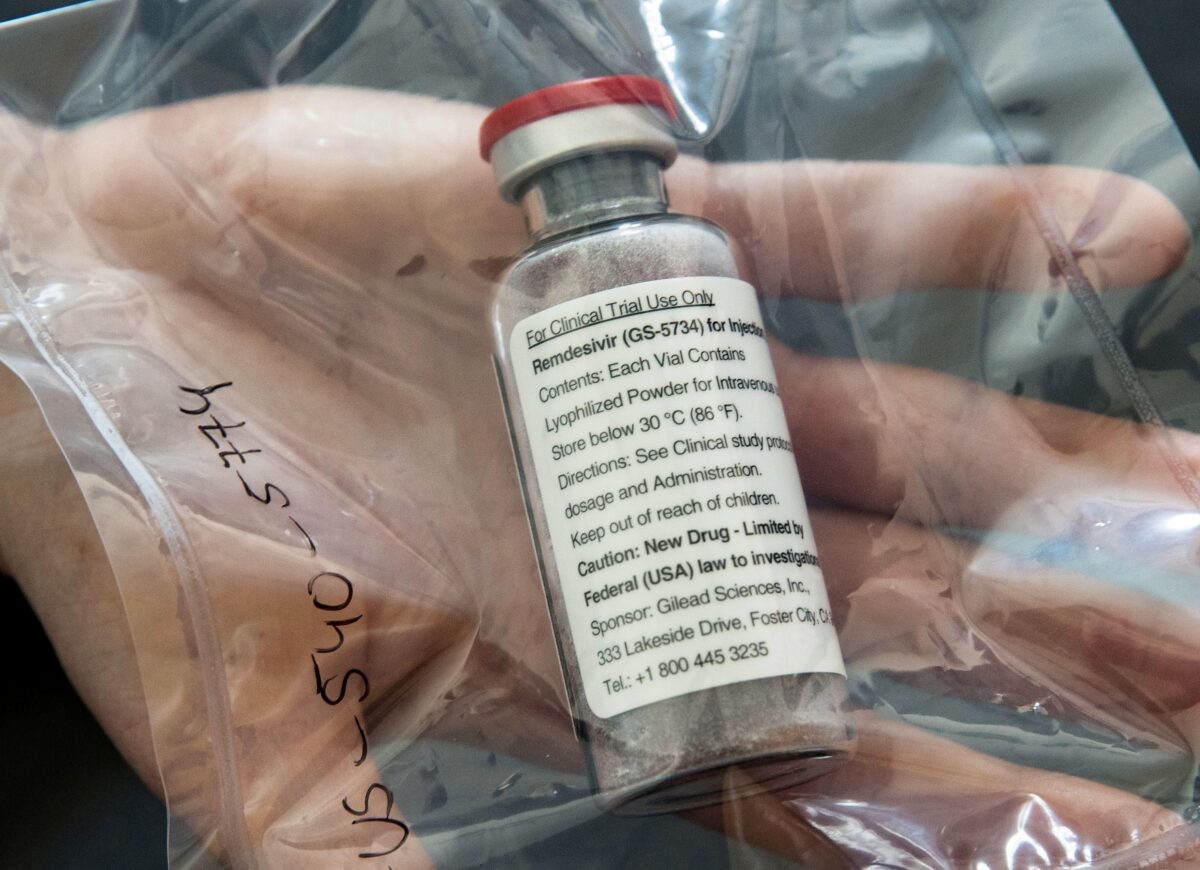 Patients in the study had moderate cases of COVID-19, the disease caused by the CCP (Chinese Communist Party) virus. None of the patients were on mechanical ventilation.
Initial results from a recent double-blind, randomized, placebo-controlled trial showed remdesivir quickened time to improvement in some groups, prompting U.S. regulators to issue emergency use authorization approving the drug's use against COVID-19. The new trial was randomized but not double-blind or placebo-controlled.
The primary endpoint was the clinical status as assessed by a seven-point ordinal scale at day 11: The first point was death and the seventh point was not hospitalized.
Seventeen of the nearly 600 participants experienced serious adverse events and some 150 experienced an adverse event.
Gilead plans to submit the results of the trial to a journal for peer review and publication.
A previous trial Gilead initiated in severe patients also pointed to a five-day regimen being more beneficial than a 10-day course.
More than half of the patients in both groups were discharged from the hospital by day 14. The mortality rate on that day was 7 percent across both treatment groups outside of Italy, or 23 of 320.
Patients who received remdesivir within 10 days of showing symptoms of COVID-19 had better outcomes than those treated after more than 10 days of symptoms.
That study also lacked a control arm and blinding.