"One dollar and eighty-seven cents. That was all. And sixty cents of it was in pennies. Pennies saved one and two at a time by bulldozing the grocer and the vegetable man and the butcher until one's cheeks burned with the silent imputation of parsimony that such close dealing implied. Three times Della counted it. One dollar and eighty-seven cents. And the next day would be Christmas."
So begins O. Henry's "The Gift of the Magi," one of the sweetest, most concise, and best-written short stories in the English language. Della wants to buy a watch chain for her 22-year-old husband, Jim Young, but has no money. What she does have is a cascade of hair that might have, as O. Henry tells us, depreciated the Queen of Sheba's jewels and gifts. She sells her hair, buys Jim a beautiful chain for his watch, and presents him with her gift, once he recovers from the shock of her missing tresses.
Della opens her present from Jim first, and finds "the set of combs, side and back, that Della had worshipped for long in a Broadway window." She gives way to "hysterical tears and wails," but then recovers and proudly presents Jim with his watch chain. Jim sits on the couch, hands behind his head, and smiles, saying: "Della, let's put our Christmas presents away and keep 'em a while. They're too nice to use just at present. I sold the watch to get the money to buy your combs. And now suppose you put the chops on."
In the last paragraph of the story, O. Henry credits the magi with inventing "the art of giving Christmas presents." But then he returns to Della and Jim, writing: "In a last word to the wise of these days let it be said that of all who give gifts these two were the wisest. Of all who give and receive gifts, such as they are wisest. Everywhere they are wisest. They are the magi."
Today, O. Henry is buried in Riverside Cemetery in Asheville, North Carolina, where visitors to the gravesite often leave $1.87 in change on his tombstone.
A Life in Brief
During his short life, William Sydney Porter (1862–1910) composed more than 400 short stories, plus various journalistic commentaries and pieces. Born in Greensboro, North Carolina, he later became a pharmacist, a journalist, and a bank clerk.
That last position landed him in a world of trouble. Accused of embezzlement, Porter fled to Honduras to escape prosecution. While there, he learned that his wife, 17 years old when they married, was dying of consumption, and he reentered the United States to face both prison and his wife's death. Convicted of the charges against him, Porter spent three years in prison, wrote stories while behind bars, and emerged to become one of America's preeminent writers. He later married a fellow North Carolinian, produced his many stories while living in New York City, and eventually died at an early age from alcoholism.
Despite the sniping and carping of various literary critics, Porter, better known by his pen name O. Henry, became wildly popular with the readers of his time.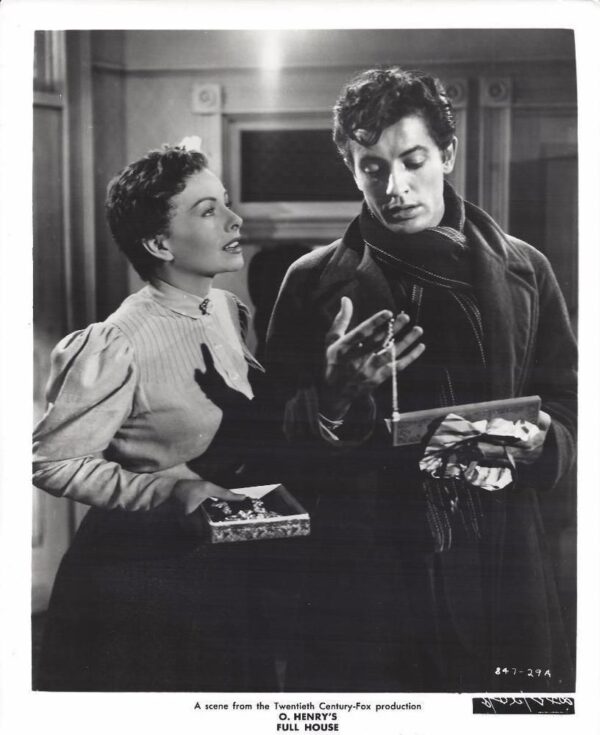 Henry's Trademark
Like "The Gift of the Magi," many of O. Henry's stories come with a surprise ending. "After Twenty Years," for instance, features a policeman on his nighttime beat who encounters Bob, who is waiting to meet a friend, Jimmy Wells, an arrangement made 20 years earlier. After an amiable chat, the policeman moves on. Soon another man arrives, who at first claims to be Jimmy but turns out to be a plainclothes cop who places Bob under arrest. He hands him a note from the real Jimmy, the first policeman who, unlike Bob, recognizes his friend and connects him with a wanted poster in the station house. Regarding Bob's arrest, Jimmy writes: "Somehow I couldn't do it myself, so I went around and got a plain clothes man to do the job."
In "The Cop and the Anthem," a tramp does his best to get arrested so that he might spend the winter in jail. Soapy tries such ploys as smashing a store window, refusing to pay a restaurant bill, badgering a woman, and stealing an umbrella, but he fails to draw the attention of the law and seems "doomed to liberty."
Finally, Soapy ends up standing outside a church and listening to an anthem he'd known "when his life contained such things as mothers and roses and ambitions and friends and immaculate thoughts and collars." Just as he resolves to change his ways and seek employment, to "be somebody in this world," a policeman arrests him for loitering and vagrancy, and the next morning he's sentenced to three months in prison.
These twists and unexpected turns in the stories even today make O. Henry unique among American writers.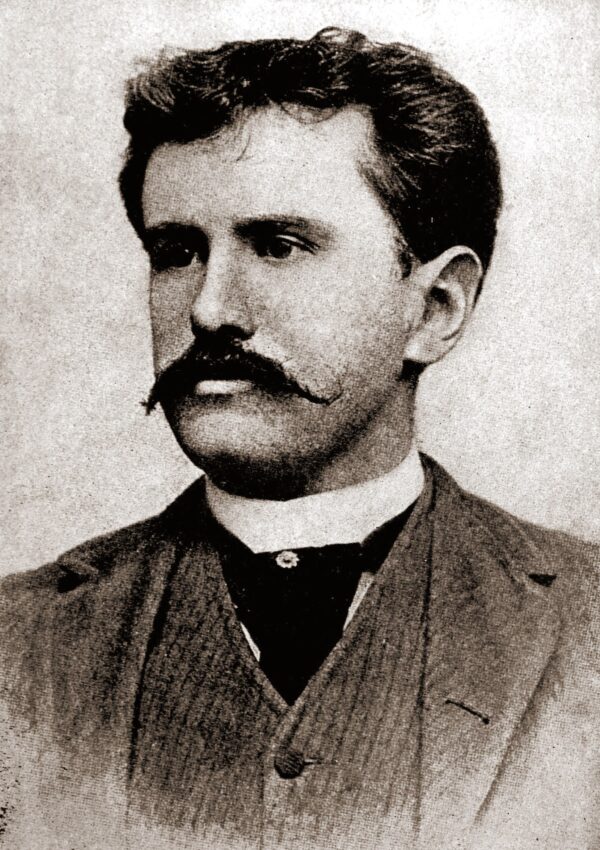 Regular People, Good Hearts
Another hallmark of an O. Henry story are the characters: tramps like Soapy, thieves, cops, shop girls, bohemian artists, and others whom O. Henry saw daily in the hotel lobbies and streets of New York. Some contemporaries like Edith Wharton found their characters and situations in the city's drawing rooms, but O. Henry based his characters on ordinary citizens.
And often he endowed these men and women with remarkable tenderness. Here is part of his description of Old Behrman, a painter in "The Last Leaf," living in a building with younger artists, and who has long claimed he will one day paint a masterpiece:
"He drank gin to excess, and still talked of his coming masterpiece. For the rest he was a fierce little old man, who scoffed terribly at softness in any one, and who regarded himself as especial mastiff-in-waiting to protect the two young artists in the studio above."
Yet it is the fierce, hard Behrman whose "masterpiece"—the painting of a leaf on a wall—saves the life of a young woman.
Humor
Some readers may object to "The Ransom of Red Chief" as inappropriate because of the story's subject matter. It features the kidnapping of a boy by two con men. But once we put aside that reservation, we find ourselves in the middle of a hilarious adventure.
Bill and Sam kidnap the son of a prominent citizen in a small town in Alabama and take him to a nearby cave while they wait for his ransom. The boy then turns their lives into a sort of living hell. Calling himself Red Chief, he tries to scalp Bill, threatens to burn Sam at a stake at sunrise, rides Bill like a horse for hours at a time, knocks him out with a rock from his sling, and commits a variety of other minor atrocities.

By the end of "The Ransom of Red Chief," the kidnappers have returned the boy to his father, though not under the conditions they expected.
If you haven't read this classic and if you're looking for some laughter, give "The Ransom of Red Chief" a shot.
Pleasures
There are many excellent reasons for paying a visit to O. Henry, particularly after the hardships of the last tumultuous months. In his work, we find wise insights into human nature, a look at an earlier America, some wonderful writing, and stories filled with hope rather than despair.
Best of all, we can enjoy some good old-fashioned fun.
Jeff Minick has four children and a growing platoon of grandchildren. For 20 years, he taught history, literature, and Latin to seminars of homeschooling students in Asheville, N.C. He is the author of two novels, "Amanda Bell" and "Dust On Their Wings," and two works of non-fiction, "Learning As I Go" and "Movies Make The Man." Today, he lives and writes in Front Royal, Va. See JeffMinick.com to follow his blog.