NEW YORK—The mark of a great civilization is best and most completely left by its artistic achievements. This is what conductor Gerard Schwarz firmly believes, and something that has guided his actions over the course of his career.
"Culture is important to civilization: If you look at every advanced society through history, they're always known for their contribution to the arts, whether it be literature or music or philosophy or painting. If you're known for your wars, what a shame," said Schwarz, who will celebrate his 70th birthday this year. To commemorate this, he's recently released a memoir ("Behind the Baton: An American Icon Talks Music") and will release a 30-CD box set of favorite recordings with Naxos Records in the fall. 
His achievements are usually given out as a long string of numbers—five Emmys, 14 Grammy nominations, six American Society of Composers, Authors and Publishers awards, 300 world premieres, and 350 or so recordings. During Schwarz's time as music director, the Seattle Symphony's subscriber base grew from 5,000 to 35,000 and its audience numbers tripled from 100,000 to over 320,000. These numbers, while impressive, belie his personal and anecdotal approach to musical life.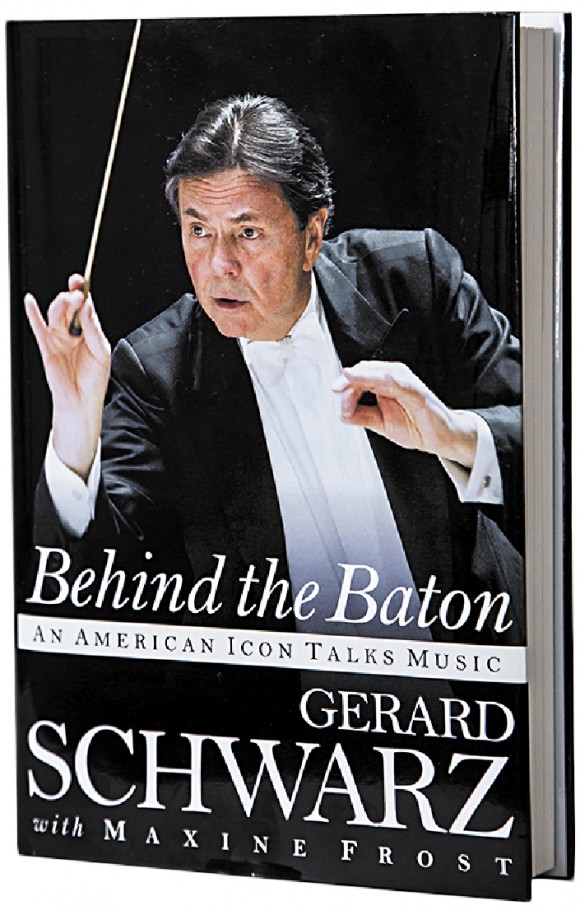 His memoir, for instance, was easy and "very fun" to write, he said, because rather than recounting years and dates, he draws on his memories of projects, people, and most importantly, the repertoire involved. The book spans childhood to present day at a brisk pace, with an almost matter-of-fact tone and up close and personal vignettes. 
The notes for the CD set he's currently working on are written in the same way—"I try to do everything from the personal perspective. … Why did I put this on the disc? What's important? Why did I program them? What does it mean to me, and what's the value they have for us?" Schwarz said. Everyone knows Brahms's symphonies, for instance, so Schwarz would like to talk about why they are not just great music but also great orchestra-building repertoire. 
Since stepping down from his music directorship at the Seattle Symphony, Schwarz has been working on passion projects. All of his projects are fun, he explained, and meaningful too. 
A major one has been the All-Star Orchestra, a televised-only symphony orchestra made up of top players from about 30 different major orchestras across the country. Here, as it has been throughout his career, Schwarz's purpose is to educate.
First, he said, you have to believe in the intrinsic power of music.
"For me, music is language. It encompasses every emotion, every intellectual exercise that we have, and it is a language that goes beyond words," Schwarz said. 
Education
The best musical education is to learn to play an instrument yourself, Schwarz said. You then learn the language; you become literate. And beyond gaining musical knowledge, you learn things like focus, collaboration, and other character-building traits or social skills that come along with the study.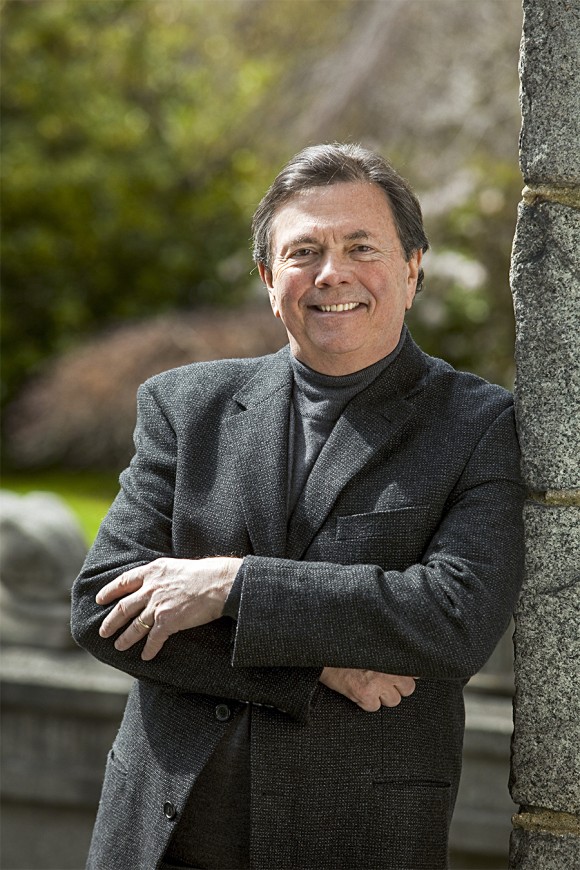 Born to Austrian parents, Schwarz's upbringing was filled with music and culture. He was expected to learn an instrument from a young age—something like the piano or violin—but after hearing the horns in the procession scene of the opera "Aida," he knew he had to play the trumpet. 
At age 18, he was freelancing for all the major ensembles in New York, and then joined the American Brass Quintet, which played concerts for students four to six times a week. "Every morning, we'd go to an elementary school to teach, to expose kids to this music and try to open their minds," he said. The quintet traveled internationally, and so they were giving classes at various universities as well.
"Education has always been a priority for me," he said. Even more so when he became a conductor and then a music director. "Because if you don't educate, there is no future."
Beyond learning to play an instrument—which Schwarz ardently advocates, citing numerous studies of the benefits of learning an instrument—music education is about experience. It's about hearing Beethoven's Fifth in full, not just learning the theory and history, which, though important and interesting, cannot replace firsthand experience.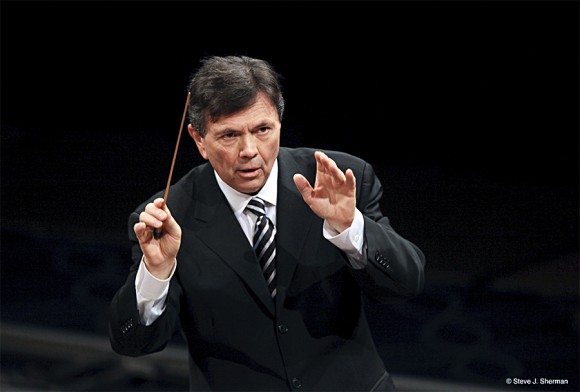 He made the choice to switch career paths from being a trumpet player to being a conductor fairly early because he wanted to do more with his musical career, and ended his trumpet career on a high note, after being made the youngest-ever principal trumpeter at the New York Philharmonic. Then in 1985, he took on the music director position in Seattle and made the city his home. Being a part of the community, he could see the immediate results of his educational and outreach initiatives.
The education programs had been cut before he arrived, so one of the first things Schwarz did was restore them. Many of his efforts centered on outreach, whether it was through free concerts so that Seattleites could come downtown to visit the symphony's hall for free, or bringing the orchestra to City Hall and to Amazon, Microsoft, Starbucks, and every other major corporate headquarters. "This is your orchestra," Schwarz said. "We'd love to have you come to us, but we'll go to you too. … We're there for you."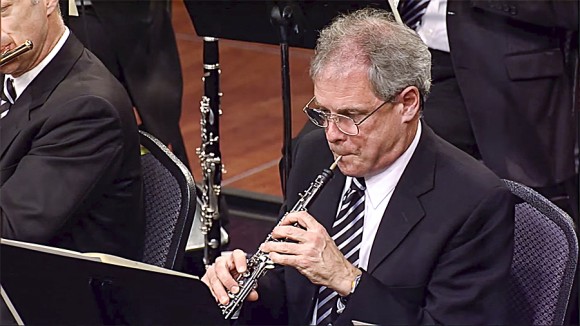 Being a music director requires caring deeply for the community and having a great respect for history. The Seattle Symphony is the city's only professional orchestra, and Seattle is not a regular stop on major orchestras' international tours. Meaning, if the orchestra doesn't play a Tchaikovsky symphony one season, it won't be performed in the city at all that year. They are responsible for presenting the core repertoire, so that people can connect with the classics.
"In a place like Seattle, you are really responsible for musical life in the city," said Schwarz, who must have conducted 50 or 60 Beethoven's Fifths during his tenure. The individual players, too, were involved in education initiatives, and many gave private lessons to children. 
The result was an uptick in everything, from orchestra members' salaries to the number of concerts programmed per season to the number of seats filled. The results of Schwarz's dedication to musical education made his next project, which met with great skepticism, something his friends and supporters believed he could accomplish.
For me, music is language. It encompasses every emotion, every intellectual exercise that we have.
After Schwarz finished his music directorship in Seattle, he and his wife, Jody, came up with the idea of the All-Star Orchestra. The goal would be to film one-hour episodes of great musical works, plus additional education segments and discussion of the pieces, and give all of this content away for free online and on public television. 
"Yes, we [include talks], but the music is the key, not the talk," Schwarz said. The program has already reached over 5 million viewers and last year was broadcast in the United States for 5,000 hours (equivalent to more than half a year's worth, consecutively), so there has been traction. 
"Do I hope it'll inspire other people to do the same thing? Yes. This isn't something I own, I'm just one person, trying to make a difference," he said.
Filming With the All-Stars: Musical Camp of the Highest Caliber
Working with the All-Stars Orchestra is great pressure, but also great fun, according to Schwarz. "It's like going to camp—a lot of the players went to school together and haven't seen each other for 20 years." There is no audience, just the sound stage, so everyone is "playing for their colleagues."
There were no auditions. Schwarz asked people he knew and took some recommendations as well. They represent about 30 orchestras, where most are principal players, and there have been 14 concertmasters in the mix. Everyone is incredibly experienced, because "I have to have people who know the repertoire. There's no learning curve." There's no rehearsal. Everyone, including the conductor, is expected to intensely prepare because once the cameras turn on, and Schwarz gives a downbeat, they just have to go. There is maybe less than 3 hours to spend on a 46-minute piece.
A Good Conductor, in a Nutshell
"You have to have a very good ear," Schwarz said. You have to be able to hear multiple things and distinguish them from each other all at the same time, while minding the beat. Additionally, "you have to have some kind of physically ability to be expressive, with your hands, eyes, body."
"In some ways, the most important thing is to have a tremendous amount of knowledge of [and exposure to] music—knowing repertoire, knowing history."
"You need to have good leadership abilities so you're sensitive to people and their needs and where they are, rather than being an autocrat," he said. "And you have to be the servant of the composer. You have to care deeply about the audience and the musicians, but the composer is first."
"There are a lot of things, and not one is more important than another."
American Heritage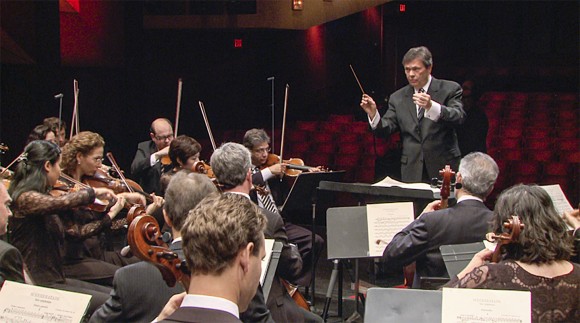 History has always been a core interest for Schwarz, partly because it provides perspective, and maybe because it gives us something to build on. And this respect for history guides much of what Schwarz does.
An important piece of our heritage is classical music by American composers in the 20th century, but with the exception of a select few like Gershwin and Copland, most are relatively forgotten.
"There's so much interesting repertoire that people just don't do anymore, it's shocking to me," he said. He champions American composers like William Schuman (also former president of Lincoln Center and the Juilliard School), Howard Hanson, David Diamond, and over a dozen more. These are composers that continued in the tradition of 19th-century classical composing, Schwarz said, not the school that veered off into the avant garde in the last century. Schwarz is interested in the composers who built on what came before them, rather than disavowing it.
It's especially surprising for Schwarz that American composers are rarely programmed because he grew up with these songs in his ear, alongside the more well-known classical masterworks. He played the trumpet, after all, and was in contact with a lot of band music, which is basically all American. 
Last fall, he and the All-Stars recorded another season of shows, which will go out to stations this summer to be broadcast in the fall. This season includes music performed by the United States Marine Band, which he also recently guest conducted in concert.
It's not a marching band, but a concert band, he elaborated. "The Marine Band is very interesting—most people don't know what bands are." They are essentially wind ensembles, and people don't hear many of those; not in New York, at least. In the Midwest, most major universities have a band, but the only full-time and professional bands are really the U.S. military ensembles.
"That's a whole different repertoire," Schwarz said. But if you're not involved with a band, you've probably never heard the music and the composers' names won't ring a bell. "It's fantastic, and what a joy, to educate and expose people to great music."