An unassuming lump of volcanic rock hides an amusing secret inside, boarding on the absurd. The blue quartz interior is a doppelganger for the COOKIE MONSTER—and could be worth $10,000.
The pitted stone cleaved in two exposes a crystal formation inside. A cross-section of the blue quartz bears an uncanny resemblance to the beloved blue Sesame Street character.
The agate was recovered from the Rio Grande do Sul region of Brazil by gemologist Lucas Fassari, 33, in November 2020.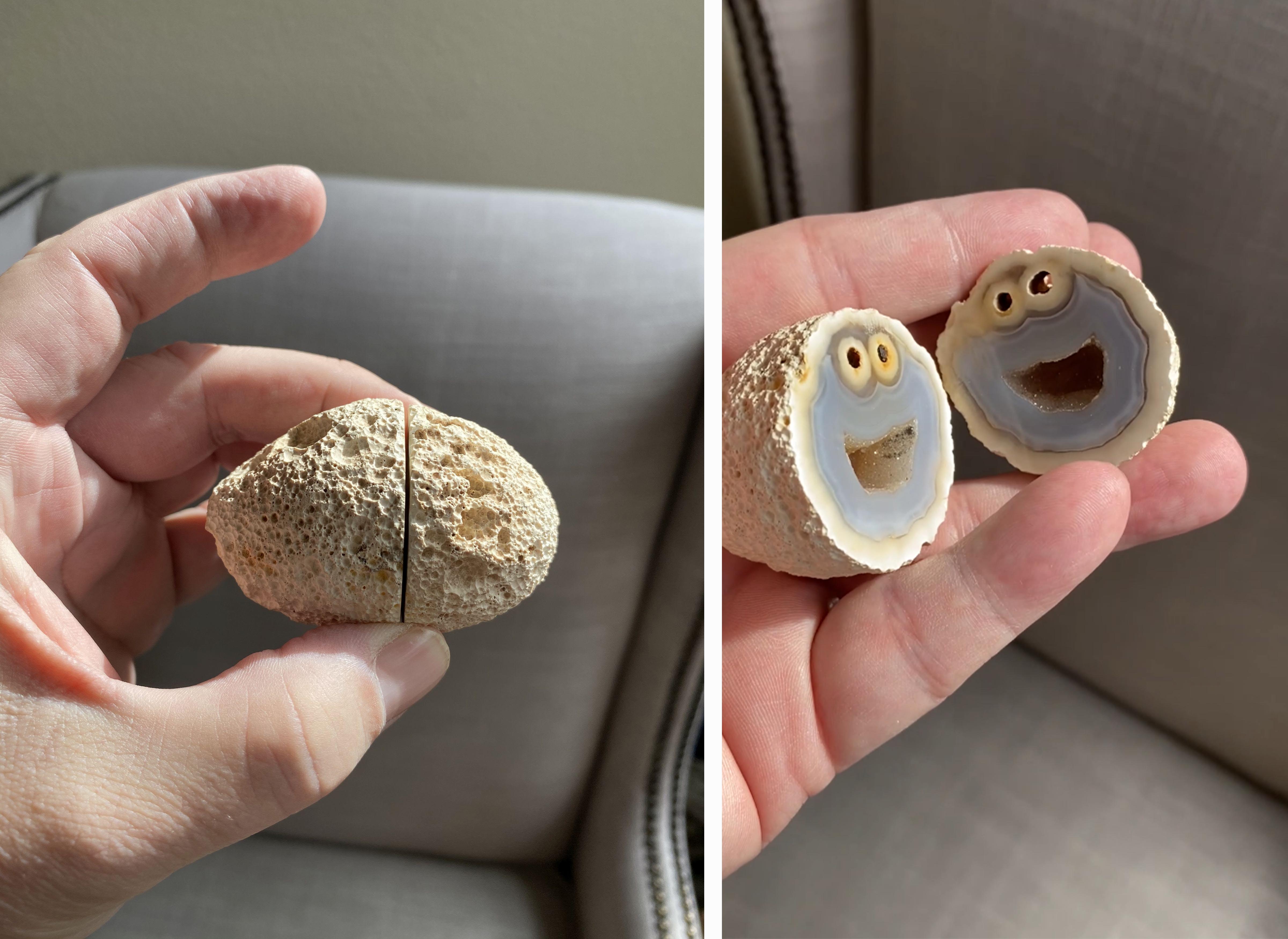 Mike Bowers from California, who specializes in such rocks and now possesses the stone, said due to its rarity, the object could be worth as much as $10,000.
Footage of the cute crystals has been viewed more than 630,000 times since being uploaded to social media by Bowers, 55.
"I think this is probably the most perfect Cookie Monster out there. I have seen others but here you have it complete on both sides," Bowers said.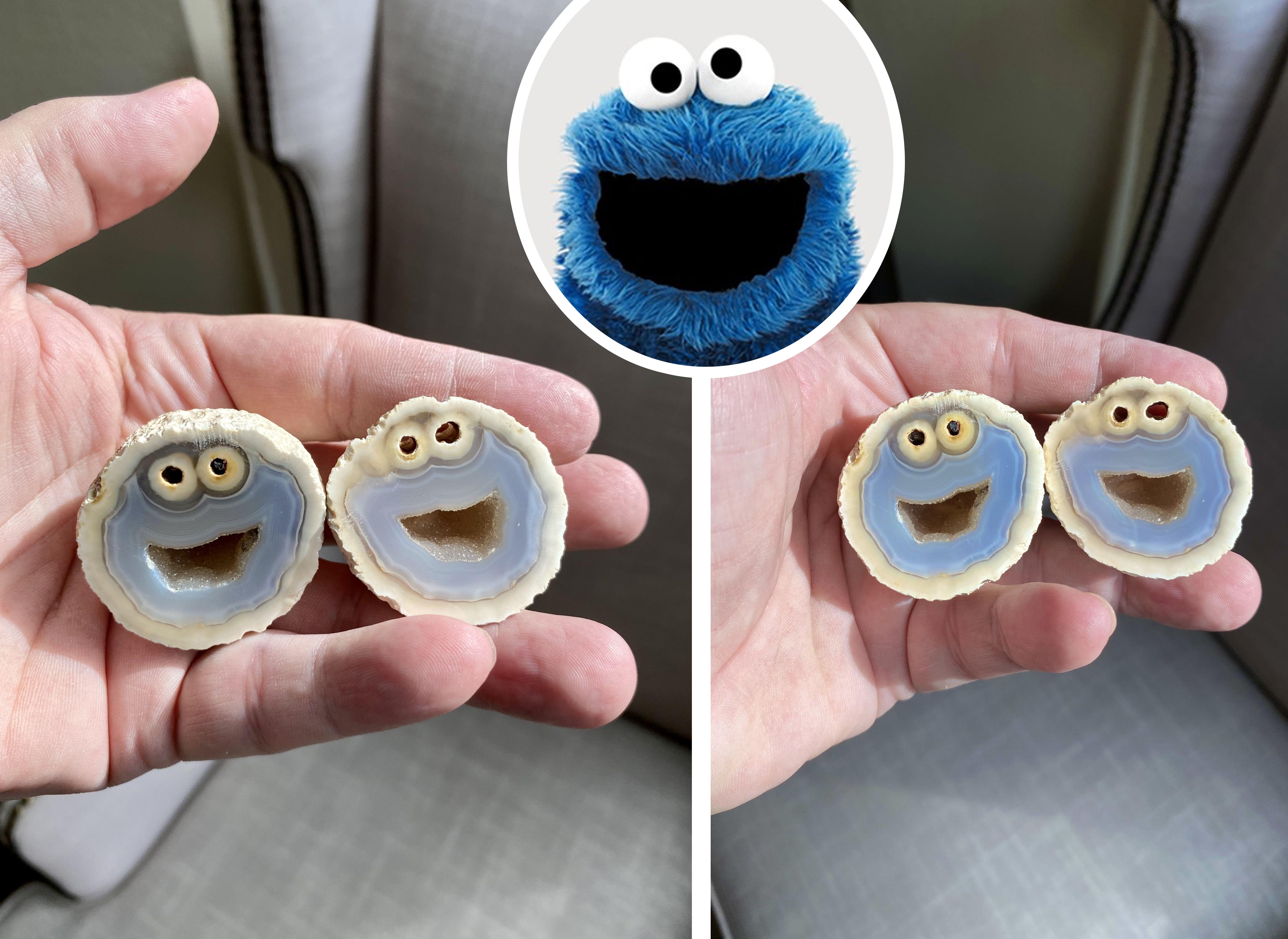 "This is very unusual. There are a few famous agates out there: the owl, the scared face. There are many approximate ones but it is rare to find one so well defined like this.
"Prices can be very high. I was proposed over $10,000 by five different buyers."
Agate is a type of quartz and it can be found across the globe in areas with ancient lava that has settled in a cavity.
The cause of the formation involves the rock's hard outer layer being penetrated by liquid, often with silica, which makes its way inside and solidifies in different layers. These often cause the interesting patterns within.
While mother nature is indeed capable of wondrous creations, this one seems to betray a tickling sense of humor.
Epoch Times staff contributed to this report.
Share your stories with us at emg.inspired@epochtimes.com, and continue to get your daily dose of inspiration by signing up for the Epoch Inspired newsletter at TheEpochTimes.com/newsletter