Dorian Filip was a massage therapist in 2009, working aboard the Seabourn Odyssey on its maiden voyage around the Mediterranean. After some years in the industry, he had developed aches in his neck, shoulder, and hands that were increasingly painful, and thoughts of quitting were on his mind.
"I said, 'If nothing works, I'll go to the army—I'll go spend five years there, and they'll give me a pension after.'"
One fateful day, Filip was assigned to take care of one of the cruise passengers, Brian Albert, who had booked a spa appointment. The two struck up a conversation about life plans. Albert is a wholesale jewelry dealer, with an eye for spotting beautiful things from a young age; when he was 16, he started buying up trinkets at junk shops and selling them to family and friends.
Albert invited Filip to come to New York and learn the trade. Filip was unsure if this was his path, but Albert encouraged him.
"He asked me, 'What do you like in life?' And I said a few things that I liked," such as cars and watches, Filip said. "He said, 'If you like and understand those things, you'll understand jewelry too.'"
Filip took a leap of faith; about three months after that cruise, he flew to New York from his home country of Romania.
"In the beginning, I couldn't really tell what was costume jewelry or what was really fine jewelry," he said, referring to jewelry made with imitation gems or inexpensive materials, versus pieces crafted with precious metals and gemstones. "It was a little confusing." Albert brought Filip to trade shows, antique shows, and estate sales, showing him the ropes of how to procure exquisite pieces for a bevy of Madison Avenue fine jewelers.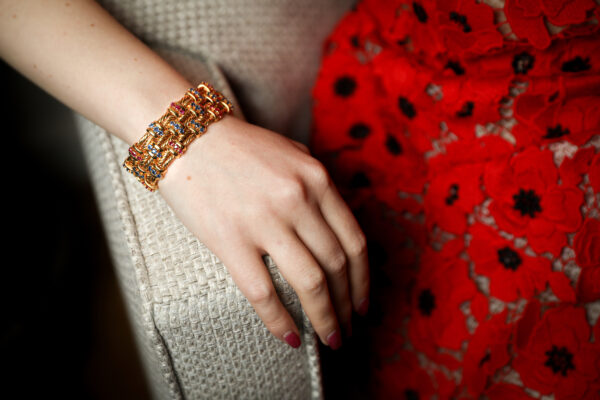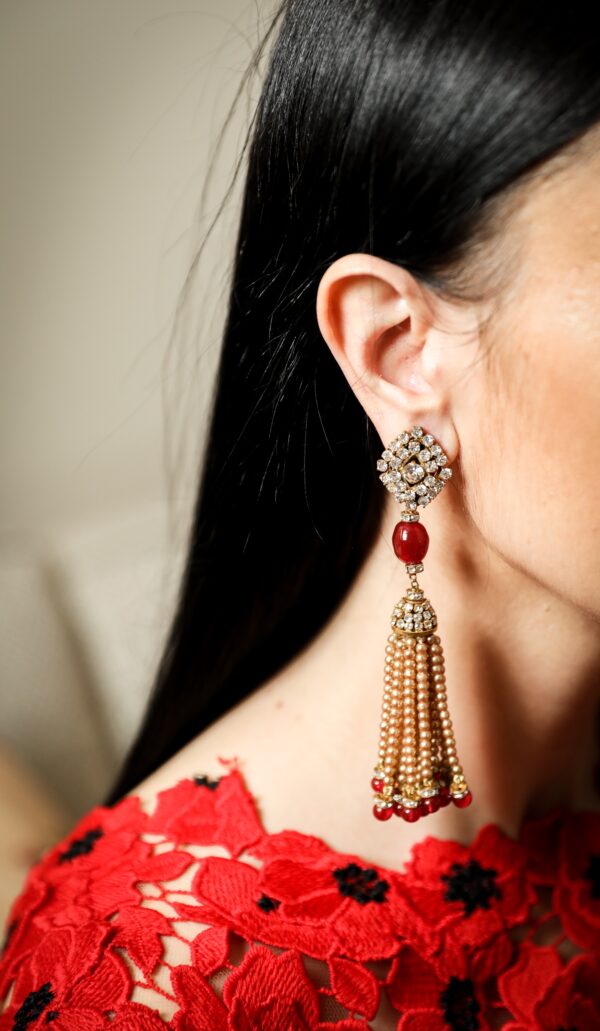 Albert tends to buy from estates and other dealers, so as to procure for his clients one-of-a-kind items they haven't seen before. He also taught Filip the importance of maintaining long-term relationships with clients—Albert is the kind of person who would throw cocktail parties for cruise staff, or meet a maitre d', become fast friends, and sometime later end up on a vacation in Hungary together.
"We have been dealing with the same people … for 30, 40 years, and even longer," Albert said.
There are plenty of fascinating stories from traveling around the world in search of beautiful jewelry. Albert recounted a time when he was visiting Turkey while on a cruise trip. He walked into a local shop and began chatting with the store operator.
"He pulled the box out of the safe and in the safe were some of the prettiest things you ever saw. There was a sautoir necklace with pearl and diamond tassels," Albert said, getting excited as he recalled spotting the rare find. At the time, Albert didn't have any money with him and had to return to the cruise ship soon, but the shop operator let Albert take the piece, telling him to send a check to his sister in the United States.
Sometimes "there's this feeling you get when you do business with people, there's a certain comfort level," Albert said. Filip and Albert both deeply believe it was destiny that led to these seemingly happenstance discoveries—and also brought them together.
"When I met Brian the very first time, I had the feeling I knew Brian a long time already. … I guess people connect at the right time," Filip said.
A New Venture
In 2010, Filip experienced his next life-changing event. While having dinner at a restaurant with Albert, he met the hostess, Alexandrina, who was working part-time there while pursuing a career in fashion. The two immediately connected, having both come from former Soviet countries—Alexandrina is from Moldova. Although they were good friends from the start, it was a business trip to Australia that made Filip realize how much he missed Alexandrina. The couple grew closer, and in 2015, they were married.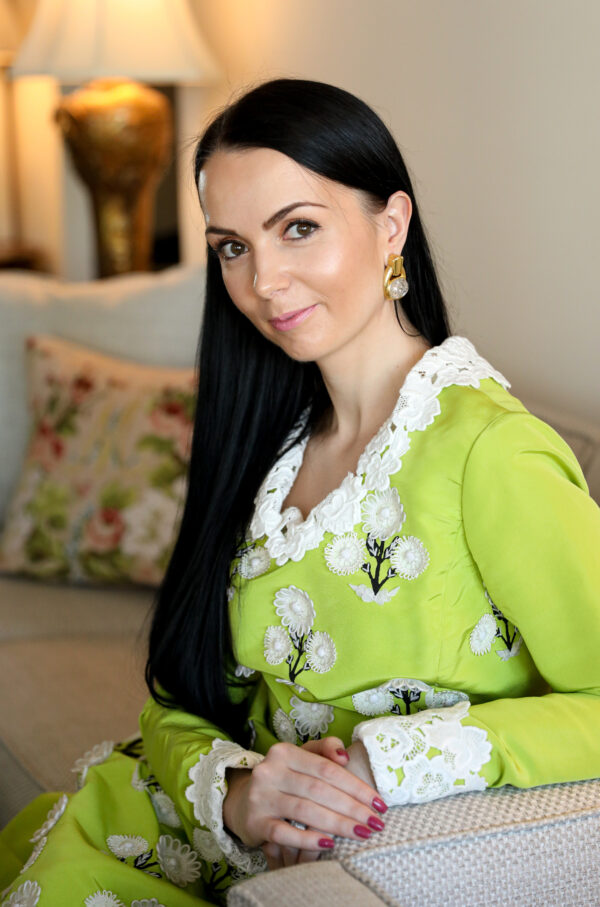 Around 2013, Filip and Albert opened a retail shop for the first time, DSF Antique Jewelry. With Alexandrina on board, the shop expanded its offerings to vintage designer handbags, costume jewelry, and other accessories. Albert does much of the sourcing, while the couple handles day-to-day operations. Amid the pandemic, they had to close the physical store, but have kept their online shop going.
As believers in traditional craftsmanship, they hope that more ordinary consumers will make wise investments and buy old. Antique pieces don't have the costs of manufacturing or advertising in their price tags, and thus represent greater value for the money. Alexandrina said that among their clients, "the younger generation are more responsive to this … because they want a part of history, they want something that nobody else has. And it's fashionable."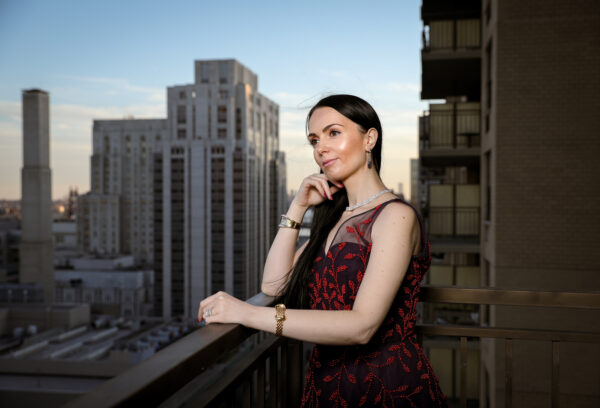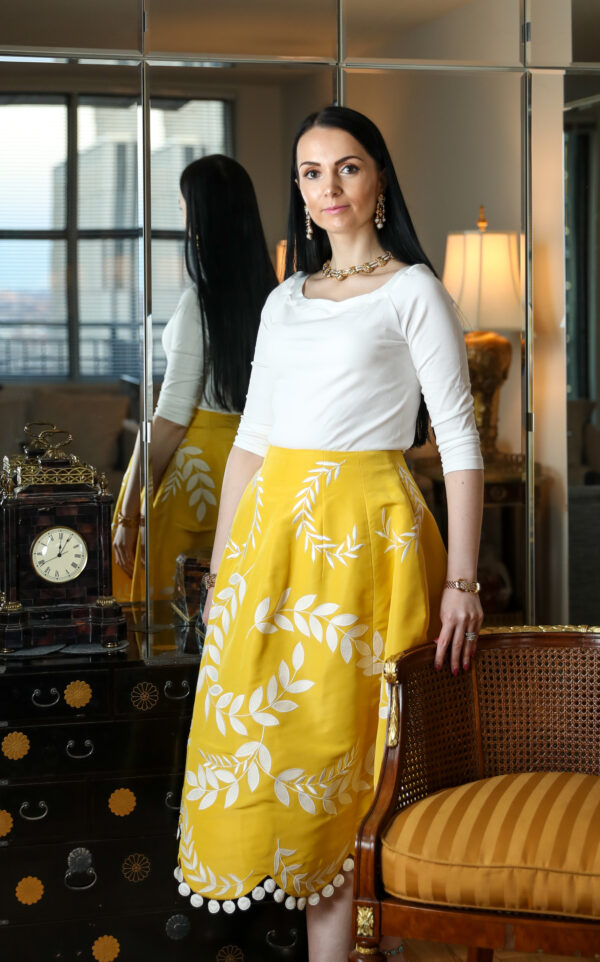 Albert said that from his experience, antique pieces tend to exhibit finer workmanship: "They're made by hand, they're one of a kind." People also cared for and maintained their valuables back in the day.
"Years ago, people bought things and they took care of them. That's why so many of the old pieces that we buy, that come from the original families, are so well-preserved and loved—because they appreciated that."