Calling all tea lovers: For an extra smile with your morning brew, swap your average tea bag with one adorned with a smiling, illustrated companion, lounging on the edge of your cup.
That's the promise of an adorable line of individually-packaged tea bags, fittingly dubbed "Happy Tea," from South Korean tea company TEAZEN.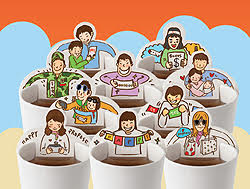 Made in collaboration with a South Korean designer, each tea bag is decorated with a different character graphic, printed using non-toxic soy ink. You can match your companion to your mood: options range from "First Love," a boy offering a love note and a sweet, strawberry-flavored black tea; to "Gangnam Sauna," whose sunglasses-donning cool guy unwinds in your steaming cup of lemon-flavored mate tea.
They're as charming as they are practical: The characters' arms fit snugly around the rim of your teacup or mug, securing the bag in place.
It's creative, everyday products like these, among a huge selection of high-quality teas, that are pushing TEAZEN to the forefront of the market—the company is a two-time winner of the Global Tea Championship, after all—and into tea lovers' cups.
From Korea, With Love—and Years of Expertise
Founded in 2001, TEAZEN aims to develop unique and accessible products to "make it easier and more pleasant to enjoy tea," said founder, president, and resident tea master Anthony Kim. He brings 36 years of experience in the tea industry to the company, including training in China, Taiwan, Sri Lanka, and Japan.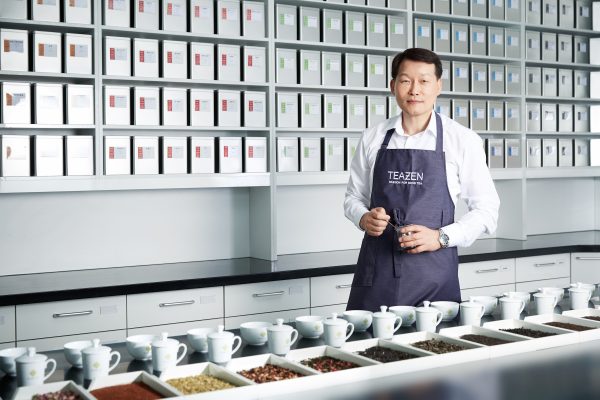 TEAZEN sources over 300 kinds of tea from its organic plantation in Haenam, Korea, as well as directly from tea farms all over the world, from India to Argentina. They end up in a range of single-flavor brews, health and wellness teas, and blended creations masterfully crafted and meticulously tested in the company's R&D laboratory.
At the Haenam plantation, some 200 miles south of Seoul, lush rows of green tea—and a small selection of chrysanthemum—grow in year-round warm surroundings, tempered by the sea breeze. These leaves are used for TEAZEN's award-winning green teas and matcha powders.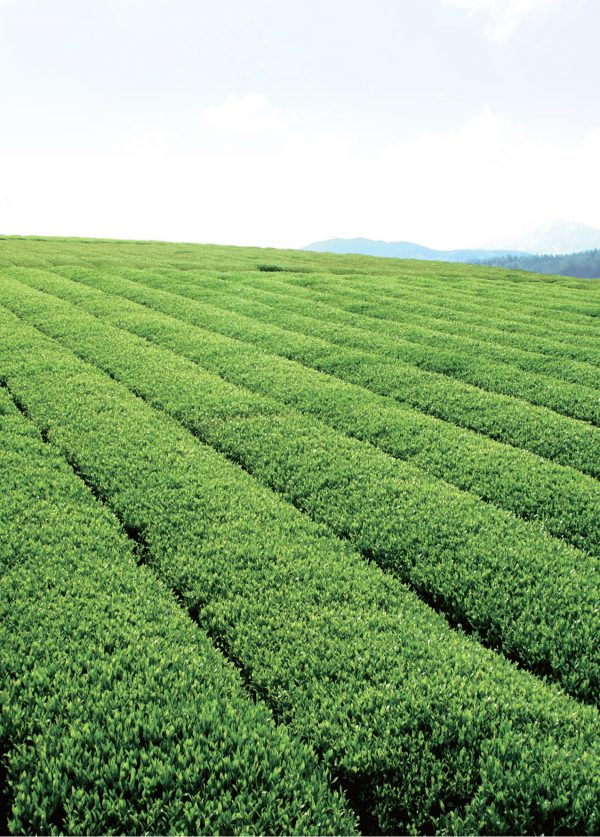 The organic matcha is a highlight. The green tea powder is made from young leaves that sprout in early spring and are shaded from the harsh sunlight for 20 days before picking, a process that both gives the leaves a vibrantly green color and mellows out their bitterness, resulting in a sweeter, milder taste. The leaves are then finely ground in a custom, low-temperature grinder invented by TEAZEN.
It makes for a pleasantly smooth tea, thanks to the combination of the plantation's good growing conditions and TEAZEN's innovative grinding system. Softer and more approachable than traditional Japanese matcha, which is often stronger and more astringent, it's a tea easy to enjoy every day.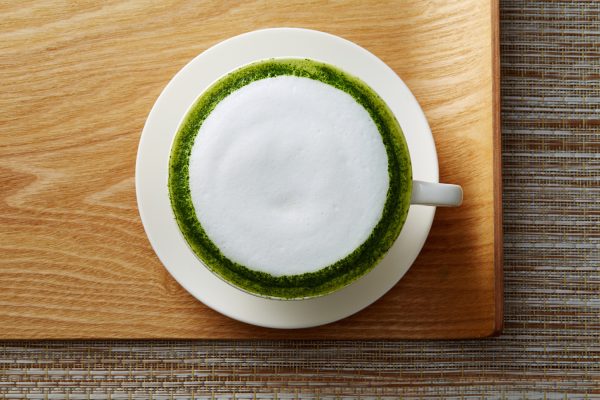 Fit For the Olympics
Another signature tea, the Floral Scent of Pyeongchang, boasts grand beginnings.
The blend, a fragrant medley of hydrangea leaves and a variety of other flowers and herbs, was specially developed in celebration of the 2018 Winter Olympics in Pyeongchang, to serve and gift to participating foreign heads of state; South Korean first lady Kim Jung-sook also served it to Melania Trump during the U.S. first lady's visit to Korea. Now, consumers can drink as the VIPs did.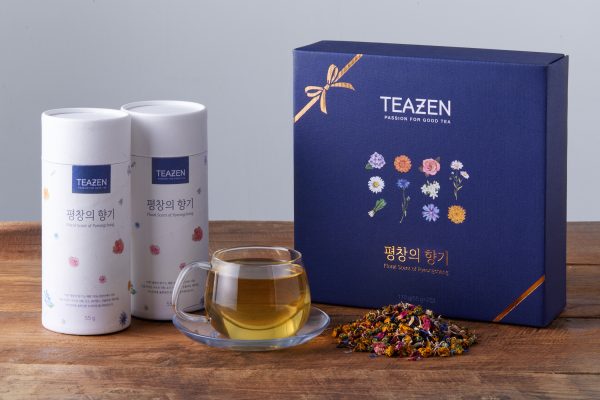 In developing the blend, tea master Kim drew inspiration from Pyeongchang's famed hydrangeas as a starting point. Their leaves are joined by a diverse, East-meets-West cast from around the globe: marigold, rose, lemongrass, cornflower, chamomile, jasmine, and chrysanthemum.
They meld together into "a great harmony," Kim said, a metaphor for "peace and unity of the world." It's a tea fitting for the Olympic games, and for everyday.
Such is the power of good tea—bringing people together, one cup at a time.
TEAZEN's products are available for purchase online via Amazon.