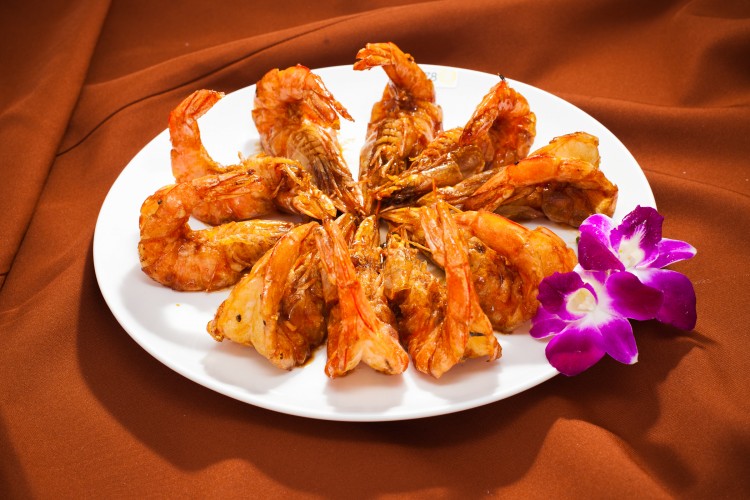 Cantonese-style cuisine is one of the main and most important styles when referring to China's gastronomy.
It was formed during the Qing Dynasty, and it is a style of cuisine that has endured for more than 2,000 years. Its richness and variety arose from several different culinary traditions and dishes of various regions in China, forming a new and unique style of its own.
Canton dishes are prepared with a large variety of ingredients, as it is a favorable zone geographically, offering plenty of resources. 
In addition, Cantonese are specialists in making exotic dishes. This is due to having many methods of preparation available, resulting in original and delicious food.
For example, in addition to the typical methods of Chinese cooking, like frying, steaming, and so on, there is also sand cooking, salt cooking, soft sauté, soft frying, among others. These styles all require a high level of mastery when it comes to culinary art techniques.
Great emphasis is placed on freshness of food, especially with regard to seafood, which needs to always be as fresh as possible.
As for vegetables, close attention needs to be paid when cooking them. They should not be overcooked, but instead should be crunchy and smooth, retaining their essence and aroma, thus keeping flavors fresh and natural.
Dishes also vary by season. In spring and winter, dishes are seasoned more than they are in summer and autumn. Because of this, you can find distinct styles of the same dish, with differing compositions and ingredients based on the season and geographical area.
The cuisine of Canton (or Guangzhou) has more than 21 types of styles of cooking. Among the most used are sautéing, braising, frying, and cooking for hours. 
Close attention and care is given to the temperature of fire, the color and flavor of ingredients, and to the fragrance and flavor of spices. 
Everything must be in exquisite harmony.
This harmony is understood and manifests as being crisp but tender, tender but not raw, oily but not greasy, while also taking into account the season. 
In summer and autumn, food should be fresh and light; and in winter and spring, food is strong and well-seasoned.
Chauzhou Cuisine
Despite the fact that Chauzhou's life and culinary style closely resemble those in Taiwan, the gastronomy of the people from this region has formed a culinary art tradition of its very own, while rescuing and learning the best of the other regions in China.
Chauzhou people put great work and emphasis on how to handle and cut with a knife because they value the decoration and presentation of a dish as important.
Prepared seafood dishes and soups are a specialty in this region. They should always be fresh.
Cooked seafood dishes achieve perfection when the flavor remains concentrated but not overbearing.
Season the chicken with salt and black pepper. 
In a wok or very large skillet, sauté cashews in oil until brown. Set aside.
In same oil, lightly sauté onion. Take out and set aside.
Add the chicken in oil and sauté until it browns and just near fully cooked. Take out and set aside.
Add green pepper and turnip, and simmer mixture for about 6 minutes. Leave in pan.
In a separate container, combine chicken broth, soy sauce, cornstarch, sugar, and sherry. Mix until well-combined.
Pour mixture into pan with green pepper and turnip, add roasted cashews, and cook over low heat until sauce thickens and is smooth.
Add the cooked chicken and cook for only a few minutes, stirring all ingredients, coating all with sauce.
Serve immediately. Can be served with a side of white rice.
The Epoch Times publishes in 35 countries and in 19 languages. Subscribe to our e-newsletter.