In a perhaps surprising interview with The New York Times, former President Jimmy Carter, a Democrat, came to the defense of President Donald Trump.
Carter, 93, criticized the media for its coverage of Trump, while acknowledging the challenges Trump faces given the changes in power relations as the United States is increasingly challenged by China, Russia, and other growing powers.
On North Korea, Carter criticized former President Barack Obama for having "refused" to talk to North Korea more. Trump himself has expressed a similar sentiment, saying that the current North Korean crisis could have been averted if previous U.S. administrations had dealt with the problem of North Korea's nuclear weapons development at an earlier stage.
Acknowledging that he is "afraid" of the situation with North Korea, given Kim Jong Un's unpredictability, Carter said he would be willing to go to North Korea on a diplomatic mission if asked by the Trump administration. He said he had even offered his services to Trump's National Security Adviser H.R. McMaster.
Similarly, on the Middle East, Carter said that Obama "made some very wonderful statements" when he first got in office but "then he reneged on that."
Carter, who started the Carter Center in 1982, indicated that Trump's son-in-law Jared Kushner, who is trying to broker peace between the Israelis and Palestinians, could succeed.
"I've seen in the Arab world, including the Palestinian world … the high esteem that they pay to a member of one's own family," Carter said.
Carter also said he liked the fact that Trump has been reaching out to Saudi Arabia. Trump visited the country in May on the first leg of a foreign policy trip in the Middle East. During his visit, Trump delivered a speech at the Arab and Muslim leader's summit, calling on Arab nations to do more to combat terrorist groups such as ISIS.
Carter announced in March last year that he had successfully undergone treatment for brain cancer.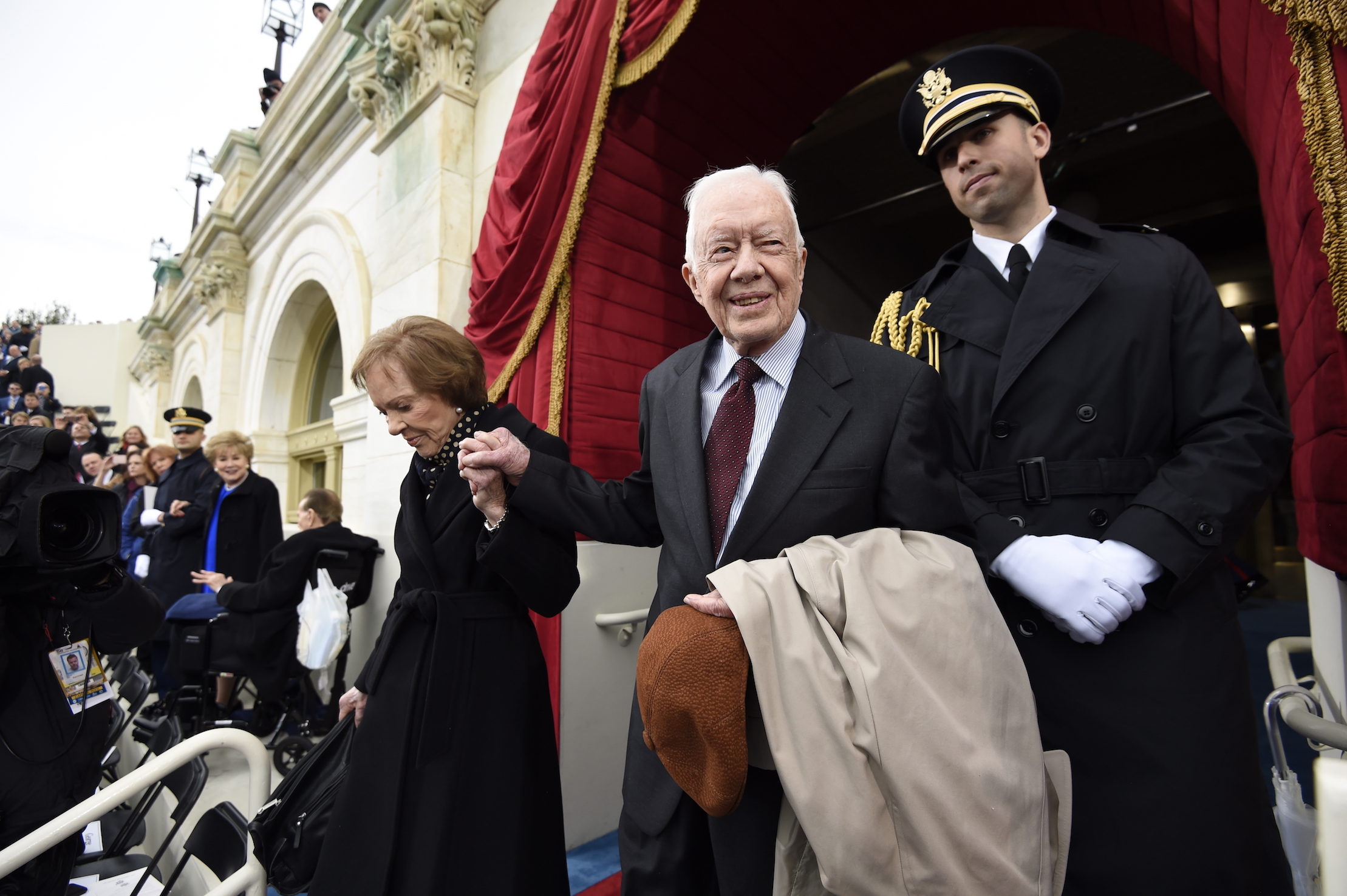 Speaking to The New York Times at his ranch, Carter criticized the media for the way they report on President Trump.
"I think the media have been harder on Trump than any other president certainly that I've known about," Carter said.
"I think they feel free to claim that Trump is mentally deranged and everything else without hesitation."
A new POLITICO/Morning Consult Poll published on Oct. 18 found that 46 percent of American voters believe that the media fabricates stories about Trump and his administration. Research by Pew Research Center released earlier this month showed that Trump received the most negative presidential coverage in 25 years.
On the so far unproven allegations that the Trump campaign colluded with the Russian government during the elections, Carter was dismissive, saying, "I don't think there's any evidence that what the Russians did change enough votes, or any votes."
Similar statements have been made by the U.S. intelligence community. Former Director of National Intelligence James Clapper, who oversaw an investigation ordered by Obama into the issue of Russian collusion, said in March under oath before a Senate Judiciary subcommittee that there had been no evidence of collusion.
Clapper did say that evidence was found of Russian attempts to interfere with the elections.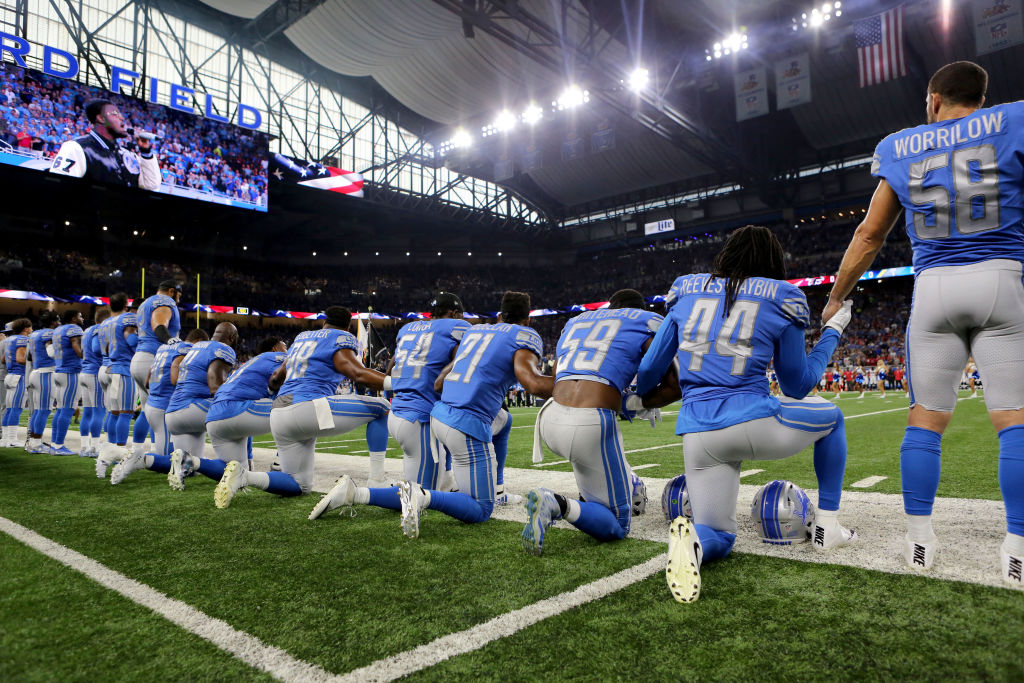 On the issue of NFL players taking a knee instead of standing for the national anthem, Carter agreed with Trump that players should stand for the anthem.
"I think they ought to find a different way to object, to demonstrate. I would rather see all the players stand during the American anthem," he said.