Joe Fox was inside his house in Rockaway Beach, N.Y., looking out over at the happy children playing on the boardwalk, and he felt the same happiness he did two weeks ago, even though two weeks ago he had just come down with COVID-19.
"I found myself looking out the window, seeing people on the beach, walking by. I remember thinking 'Wow, they're so lucky, they're not sick,' because so many people in so many other places are," said Fox, 63. "But that just got me in touch with, I guess, a feeling of empathy with those who are not overall healthy."
It was his empathetic and caring nature that led Fox into a career of public service, as an NYPD transit chief and leadership coach, but Fox said he felt even deeper empathy at that point. He thought about what it must be like for a child confined to a wheelchair, or someone handicapped by a chronic illness.
"It was a very grounding feeling for me," he said. "And it's like a seed that's been planted, and I don't know where it'll go yet."
Fox has spent his life driven by a mission to do good, and since he started recovering, he has been brimming with ideas to give back.
"I'm going to do some research to see if I can help, whether it's testing, or antibodies, even volunteering some place," he said. "I feel like I've been almost gifted by having this, assuming that's true I can't have it again, now I'm less restricted in a way … that means I can possibly do things, maybe even go into hospitals."
A Sudden Fever
Fox was out shopping on March 14 when he suddenly got a fever, and went directly home.
"It didn't come on slow, that's why I suspected this was it right away," Fox said. Usually colds start out with a sniffle or a cough, but Fox felt his fever before his temperature even registered it. Half an hour later he took his temperature again. It had gone from normal to 101 degrees.
The fever lasted less than 24 hours, and then it was gone.
Fox went to his doctor and got tested the next day because he had underlying health issues and had asthma most of his life. He wasn't able to get the test results quickly, and ended up needing to get tested at a lab a few days later where it was confirmed he had the CCP (Chinese Communist Party) virus, commonly known as novel coronavirus. Later, his initial hospital test came back positive as well.
Over the next few days, Fox experienced fatigue and fever on and off. He realized he must be one of the lucky ones, not having lost his sense of taste and smell or having body aches. Then about a week in, Fox started coughing so much he couldn't even have a conversation, and then he got worried, because living alone he wondered whether he could call 911 himself if he needed to be hospitalized. Luckily, he was prescribed cough medicine, and that started to help. By day 13, Fox said he was starting to feel better.
"And then by day 14, I felt better, 110 percent myself," Fox said.
"I feel a kind of relief that it's behind me. But at the same time I feel very, very fortunate because it was not nearly as bad an experience as many people have had, I mean everything from death to hospitalization," he said. "I'm hoping I can be more productive now, even more than I could have been before. I will be careful, but I think there are certain things I could do [with immunity]."
Fear
Fox took to social media to share his good news, and comments started pouring in.
He has been active on social media for a long time, and he knows that his posts will typically get at least five times more likes than comments, but when he shared his story of recovery, he got hundreds more comments than he normally sees.
There were well wishes, but there were also a lot of people expressing what Fox could only call fear.
"There's a lot of emotions and feelings," Fox said. The fear of the CCP virus itself—not just the virus—has become a life-or-death challenge in the minds of many, Fox explained, as we are projecting and treating it as such.
Don't let your new normal be worse than the virus that caused it, he advised.
"That's one of the reasons I wanted to make [my post] public, I wanted to be mindful of the people who are struggling. And people have died, but at the same time, [for] so many people who get this, and the experience is not life-threatening, and really not even life-changing," Fox said. And he is correct; according to the Centers for Disease Control and Prevention, the vast majority of people recover without special treatment in roughly two weeks.
"There's a fine line between crippling fear and due diligence," he said. "I just want to suggest to them that they live their lives differently and carefully, but live their lives."
Self-Care
He also hopes people will remember to practice self-care, as it's one thing that helped him personally.
Maybe this means turning off the television so you don't have to hear the same bad news for hours, or not going on social media that day so you don't have to scroll through polarizing posts that only make you more upset.
"It's as simple as knowing what's good for you," Fox said. But some of us are so deep into what's bad for us—the media or habits that are making us sadder and sadder—that it becomes our new normal. For example, he said, if you stop eating fast food for six months, when you have it again you actually feel a little sick—because your body's reaction is telling you this is bad for you. We don't want to mute those natural responses.
This is not a new realization for Fox, who lost people during 9/11 and attends the memorials, and the reading of their names. But he doesn't stay for the whole event or force himself to watch all the news about that tragic event.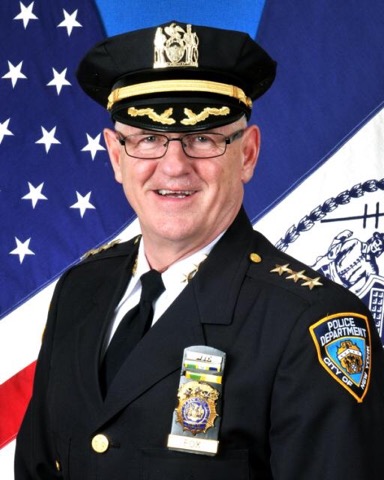 "And so my advice is, don't let this fear of this thing actually put you in a worse state of mind than if you were actually sick. Exercise self-care, as far as what we do with our time and what we expose ourselves to," Fox said.