Florida has its very own "Crocodile Dundee," Richard Wilbanks, who leaped into his backyard pond to wrestle an alligator that latched onto his cavalier King Charles spaniel, Gunner.
When the gator tried to drag Wilbanks's 3-month-old puppy underwater, he didn't hesitate to come to his pet's rescue.
"We were just out walking by the pond," said Wilbanks, 74, in an interview with CNN. "It came out of the water like a missile. I never thought an alligator could be that fast. It was so quick."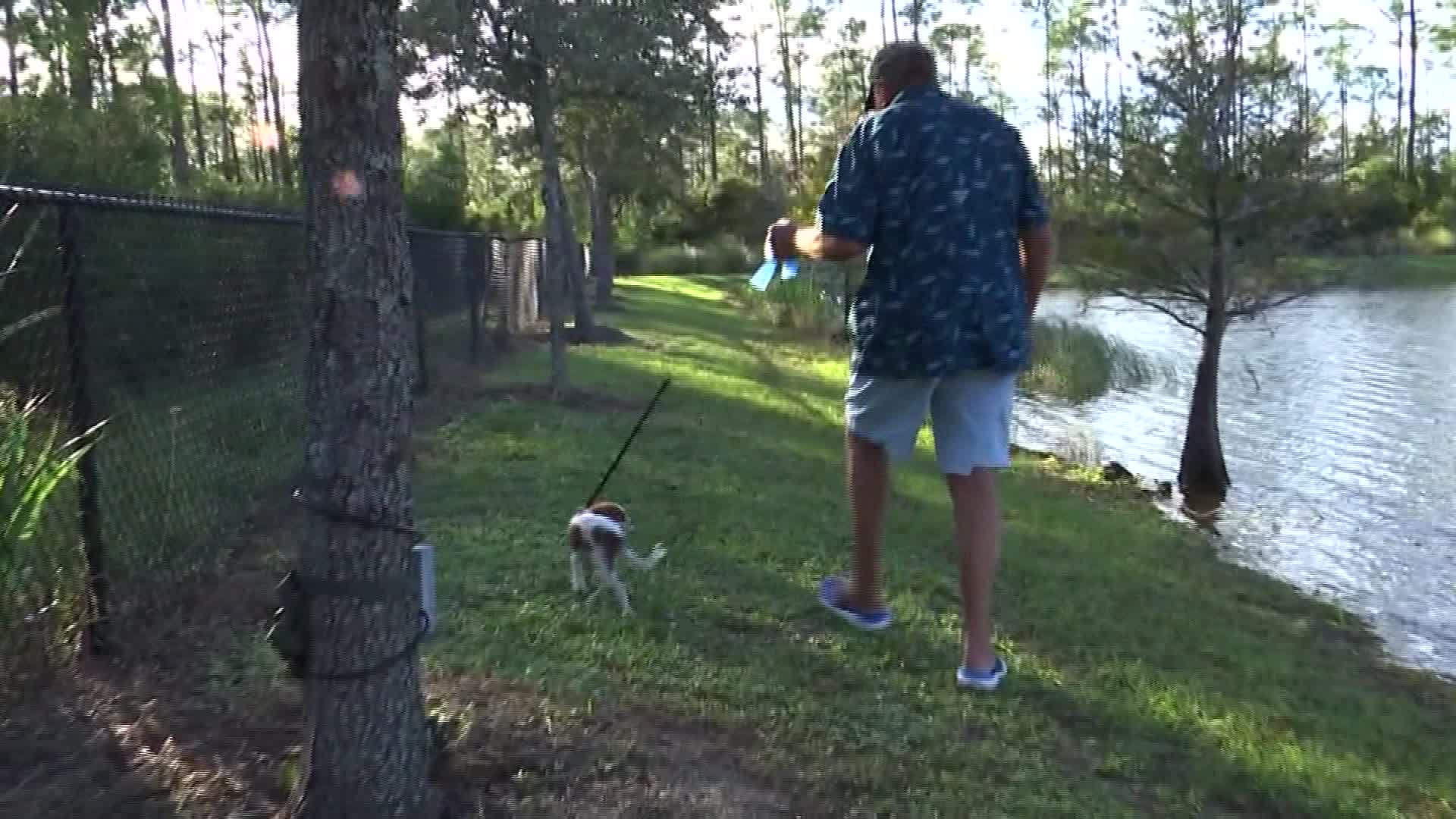 In a video caught by surveillance cameras, Wilbanks can be seen plunging below the surface in a bid to retrieve Gunner.
"I just automatically jumped into the water," he said, adding that once the adrenaline kicked in, he didn't stop to think.
He managed to grab hold of the smallish-sized gator, puppy still latched in its jaws, and dragged both ashore—all without even losing the cigar in his mouth.
On the grass, he managed to pry open the gator's jaws with his hands just enough to allow Gunner to slip free. According to Wilbanks, despite the gator's small size, prying its jaws open was "extremely hard."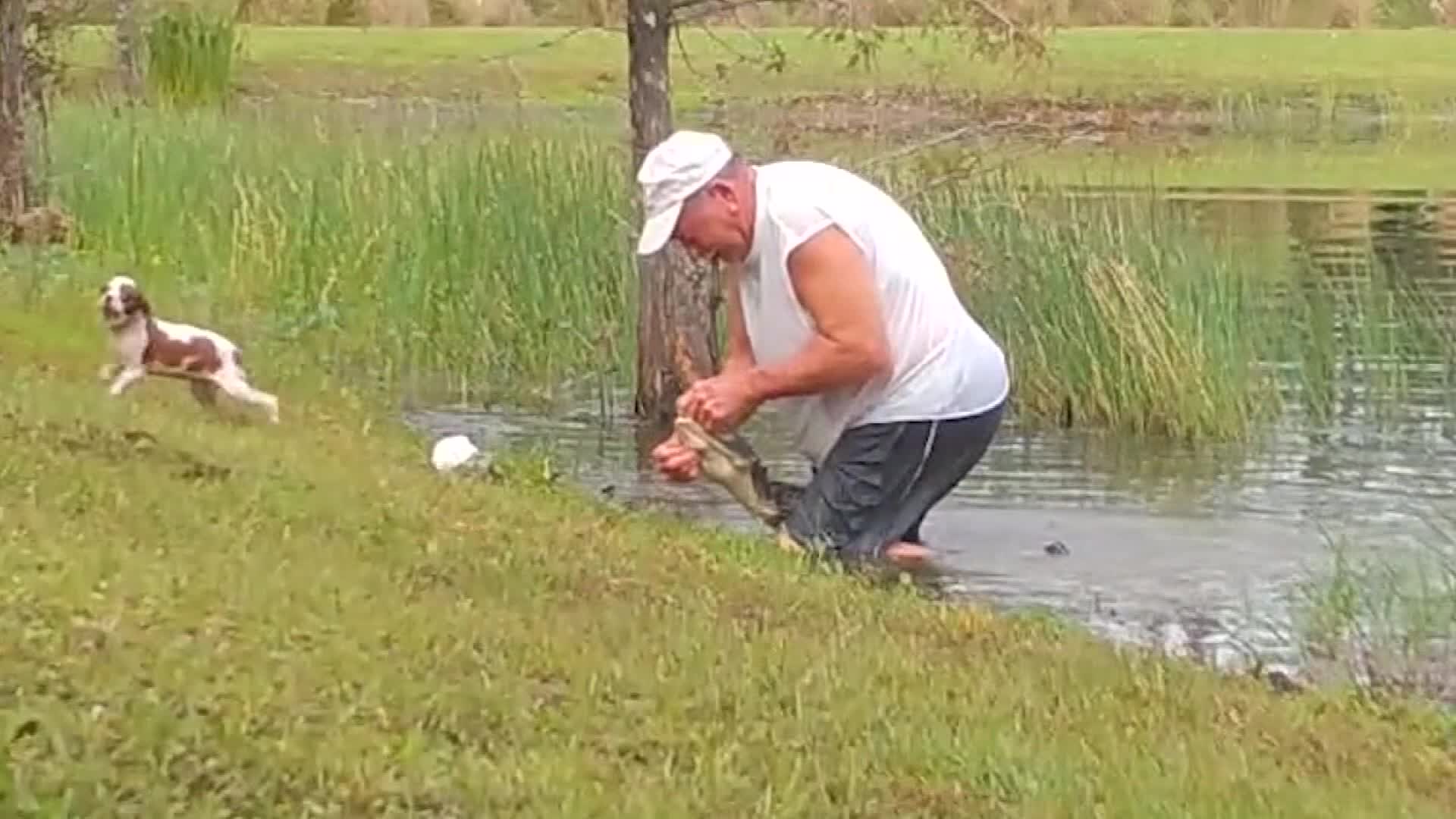 According to Science Daily, the force of a 12-foot alligator's jaws is equivalent to the weight of a small truck.
Florida State University biology Professor Greg Erickson told Science Daily, "If you were in the jaws of an alligator and trying to get out, it would be like trying to lift a pickup truck off of yourself. It isn't going to happen."
Fortunately, Gunner did not sustain significant injuries. He had one puncture wound on his stomach but was in good condition after a visit to the vet.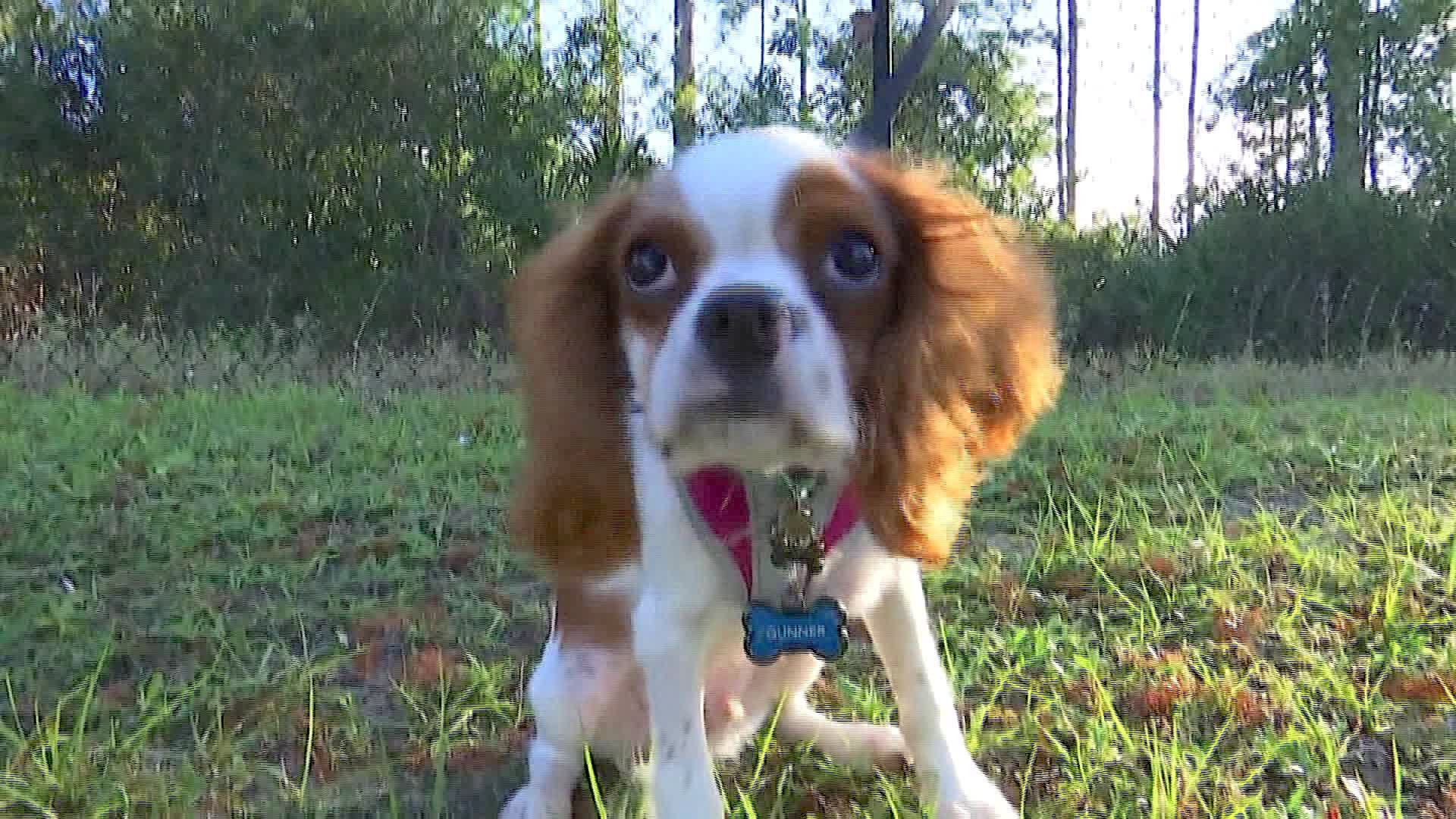 Wilbanks did have to visit the doctor to treat his "chewed-up" hands. He also received a tetanus shot. But despite the close call, Wilbanks says he does not want the gator removed or killed.
"They're part of nature and part of our lives," he told CNN.
Now, he is extra cautious and only takes Gunner out on a leash, and he keeps his pet at least 10 feet from the pond's edge.
"Our pets, they're just like family to us," he said.
We would love to hear your stories! You can share them with us at emg.inspired@epochtimes.nyc