NEW YORK—He was an American artist living in Florence for 10 years. She was a Spanish artist living in New York at that same time. You could imagine their plane flights nearly crossing each other above the Atlantic, traveling in opposite directions. Yet their trajectories ran in parallel. They shared the same love for classical methods of drawing, painting, and sculpture in the realist tradition, with a healthy drive for refinement and excellence.
Jordan Sokol and Amaya Gurpide met in upstate New York, painting landscapes with the Hudson River Fellowship in the summer of 2007. When their trajectories initially converged, they were already comparing notes on the artistic techniques they had learned so far: he at The Florence Academy of Art (FAA) in Florence, Italy, and she at the National Academy of Design, The Art Students League of New York, and the Grand Central Atelier (GCA) in New York. They were already joking about starting a school, synthesizing their insights, and teaching students with their combined knowledge.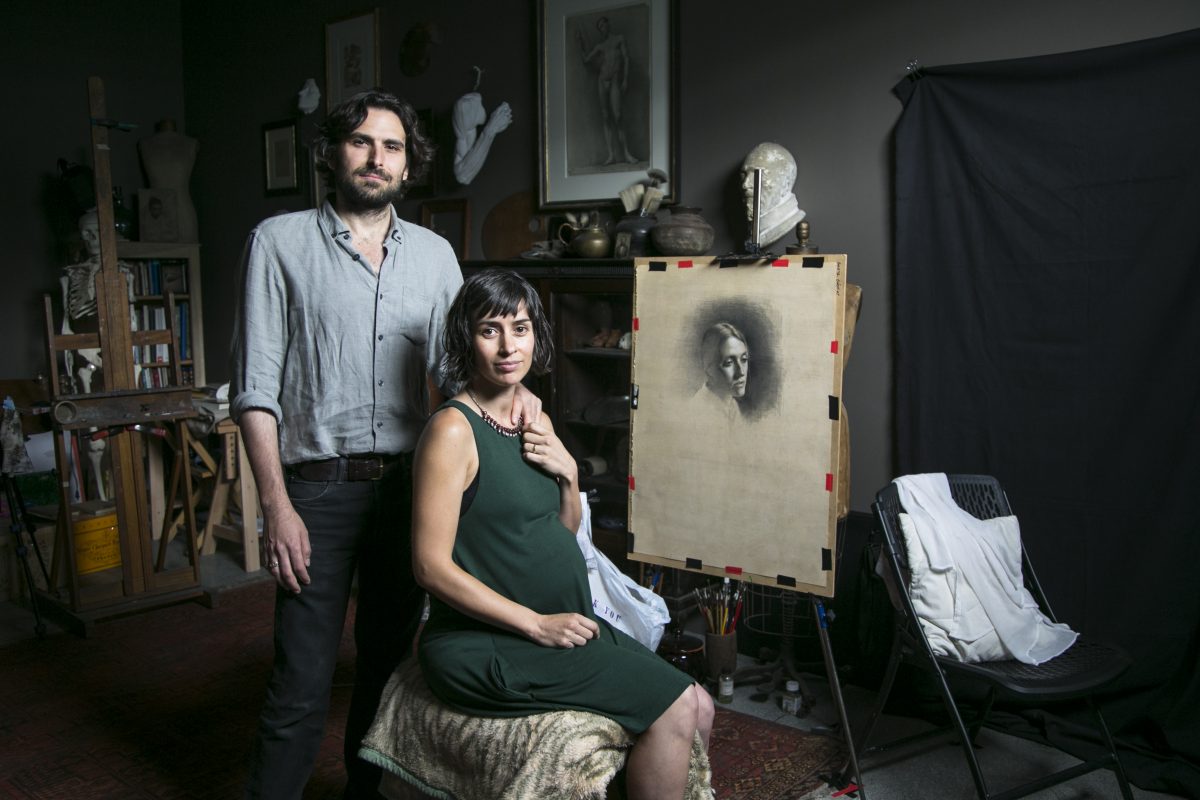 After maintaining a long distance relationship for six years, Sokol and Gurpide finally reunited in Madrid in 2013 and were married. Within a year, they had settled in, and had just finalized all of the tedious immigration paperwork for Sokol when they received a phone call from Daniel Graves—the artist and founder of the FAA.
Gurpide recalled having a premonition that on the day she would decide to take some of her things out of storage in New York and transport them to Spain, something would happen that would bring her back to the United States. "It actually happened just like that," she said laughing. Graves invited them to found and run a new FAA branch in the United States.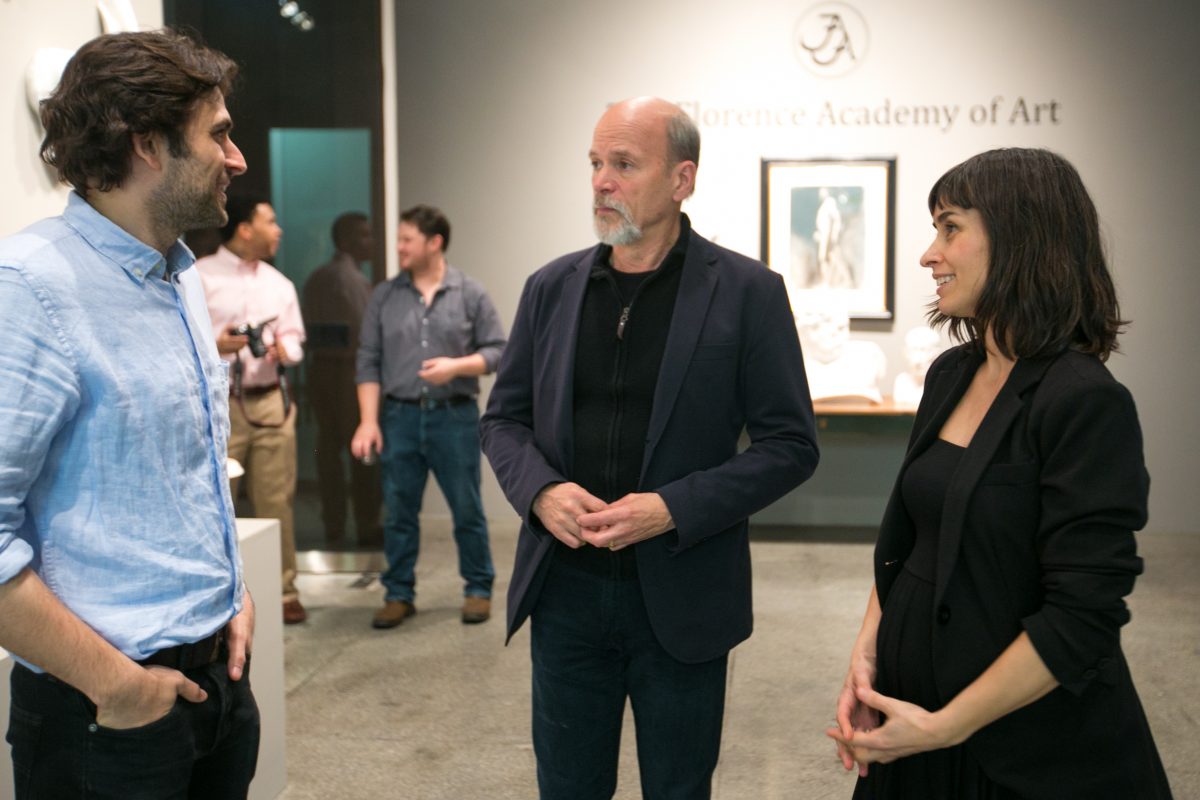 After that phone call, Gurpide recalled her face becoming dissonant. "I was smiling and tears were coming out of my eyes at the same time, thinking we have to take this opportunity, but I also didn't want to leave Madrid yet. We had just rented two studios, and we were teaching a dedicated group of students who would miss us," Gurpide recalled.
FAA would open their new branch in a former tobacco warehouse that was being renovated for the newly established Mana Contemporary—a vast conglomerate (of a million square feet) of studio and exhibition spaces for the arts in the New York metropolitan area in Jersey City.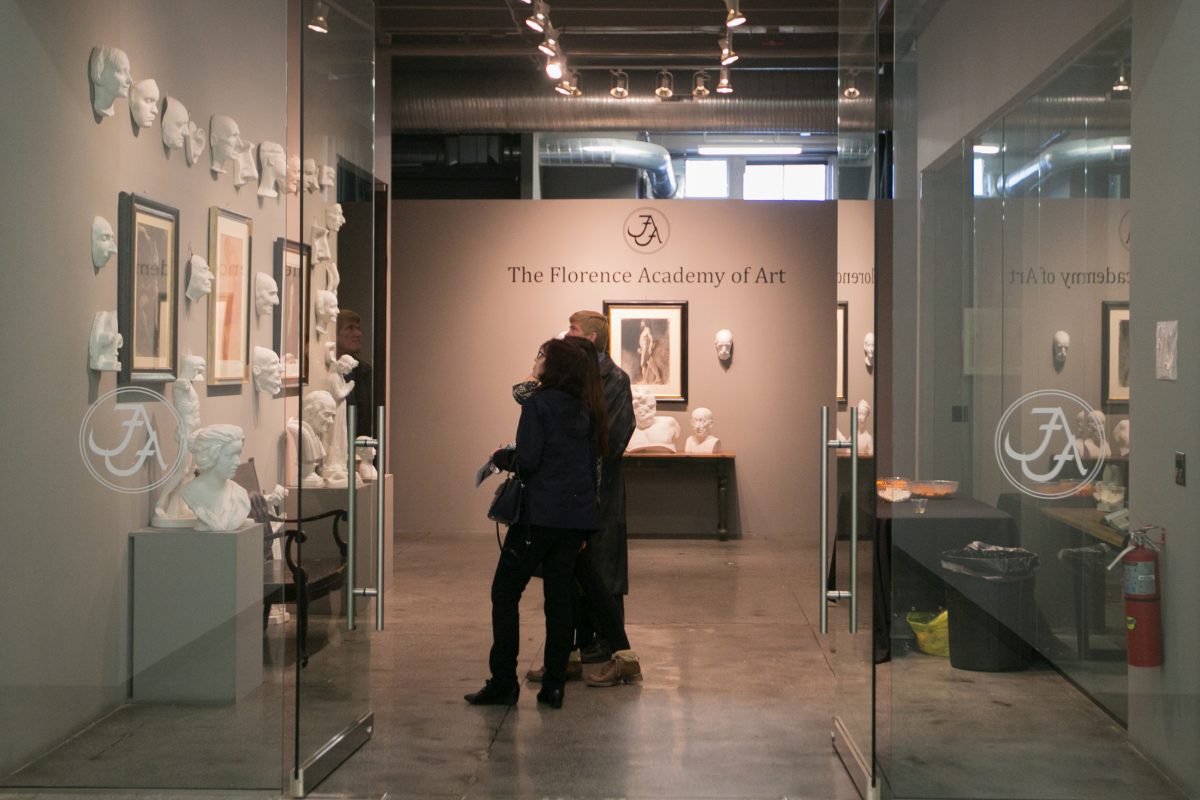 It would be an exciting move for a traditional academy, which had been relatively isolated in Florence, to rub shoulders with a whole array of different kinds of artists and to have a strong presence in a mainstream contemporary art center. It would bridge the old and new worlds within an ever-changing realist art movement that is expanding in so many different ways, as Graves mentioned in an episode of the podcast "Suggested Donation."
Skill, Freedom, and Style
Ateliers and art academies fostering realist art occasionally get accused of producing a particular kind of artist, one who mostly produces academic work, for example, akin to 19th-century art. Sokol clarified that FAA teaches skills, not styles.
"We are not encouraging what a student should paint once they leave here. We just want to teach them how to actually use the materials, teach them concepts and principles that will enable them to paint whatever [subject matter] they want to paint with confidence, without feeling hindered by any lack of ability," Sokol said.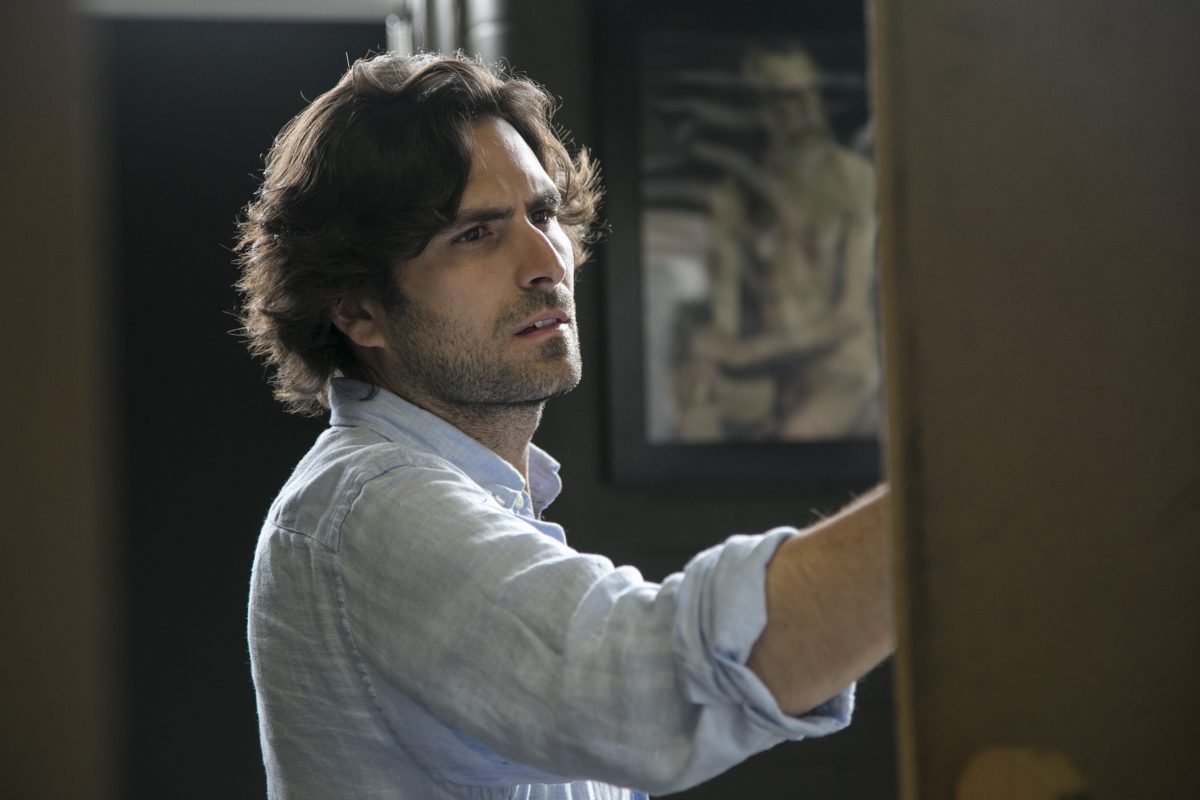 "The purpose is to have freedom in the way that you find your own vision and express yourself," Gurpide added.
Techniques can be taught and transmitted, and then it just takes practice for an artist to reach a higher level of refinement. But that's just the beginning. After FAA students complete the program, it's up to them to decide what they want to say and how to develop their own vision, Sokol said. "That's a search that can go on for your whole life."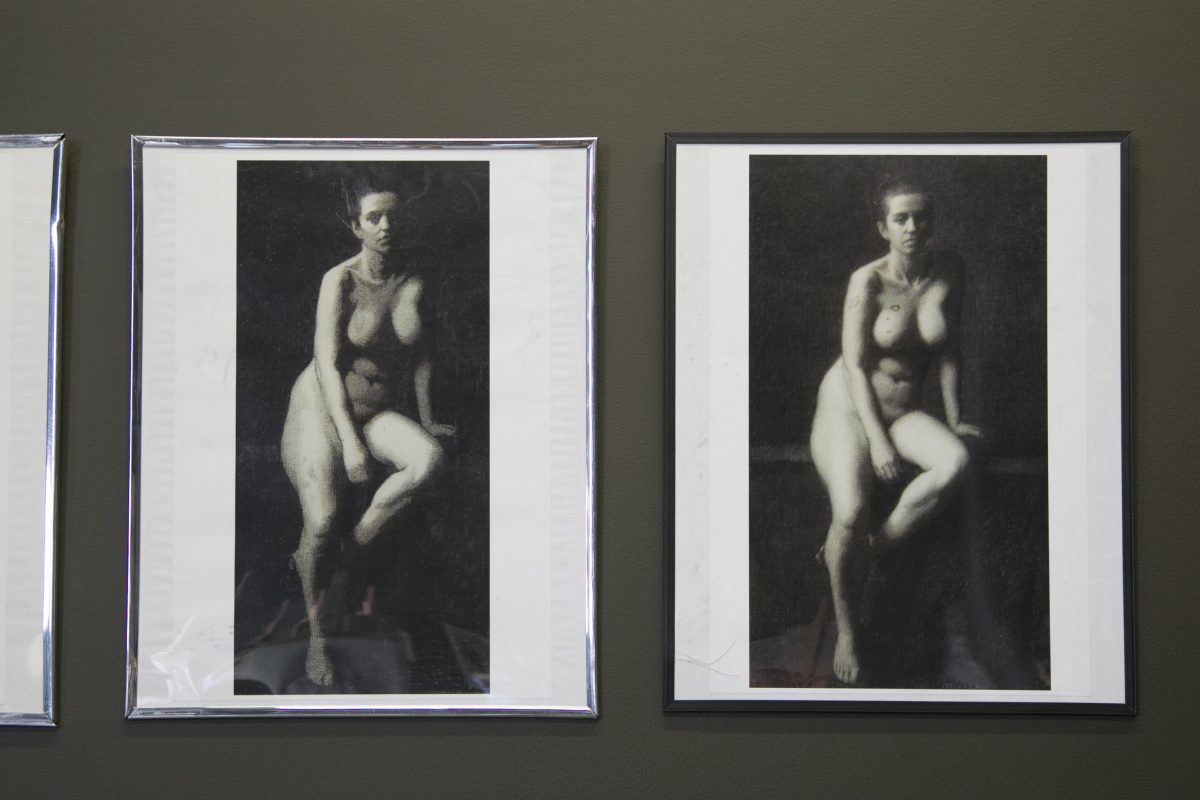 As much as Sokol and Gurpide effortlessly emanate freedom and breadth of mind, as much as their expertise comes forth, they also inspire students with their values. 
"We are also trying to instill the idea that experiences have a meaning, … that we don't necessarily live in a completely nihilistic world," Sokol said.
"We experience something that resonates with us in some way; we try to distill that experience into some art form and give that experience meaning that will possibly resonate with other people," he added.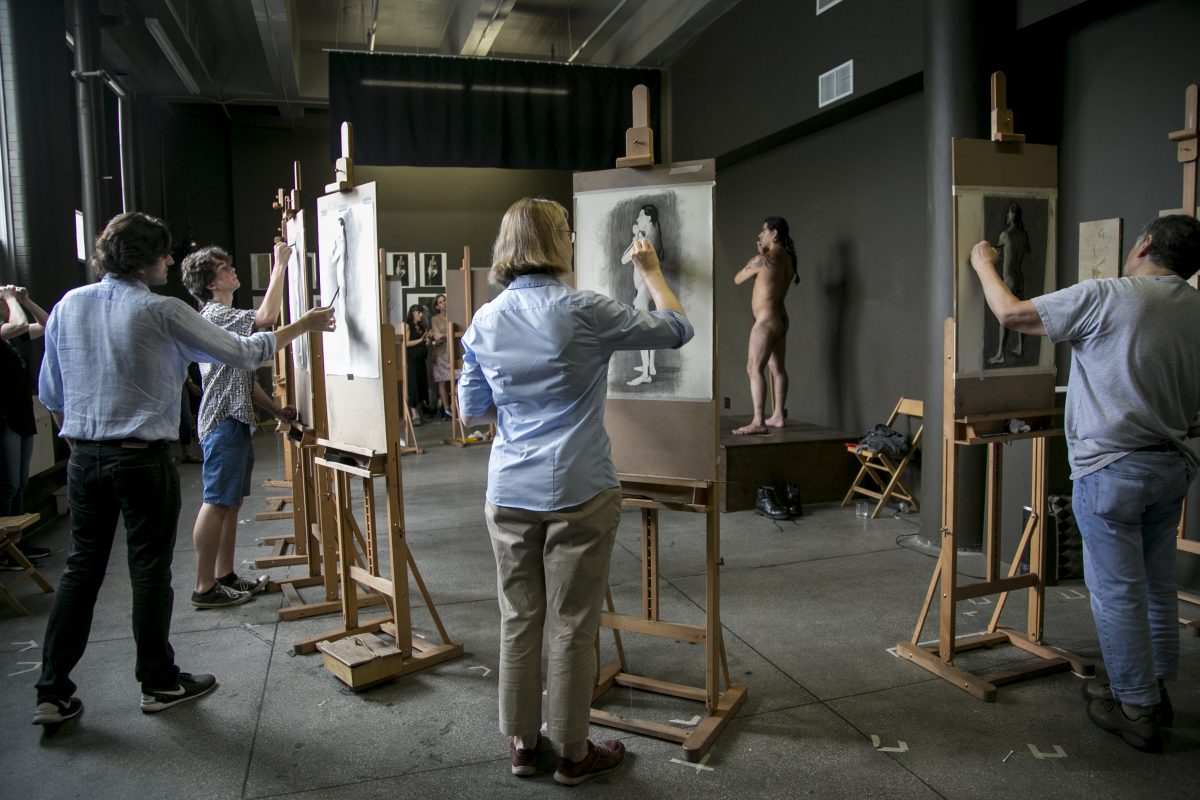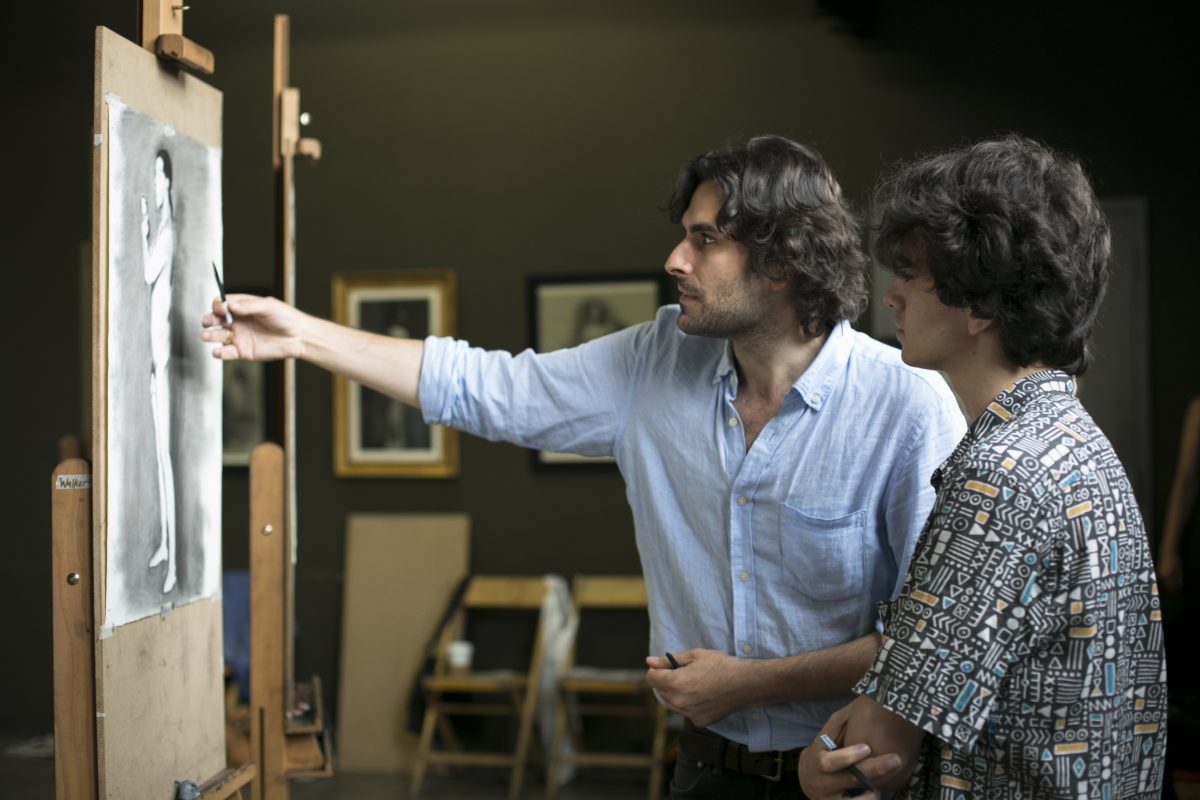 Sokol explained why the FAA teaches students to work exclusively from life, without the use of photographs or any electronic equipment.
"The form that the artwork develops into, its technical language, is also important, which is why we spend so much time trying to develop a certain level of refinement so that we can express that meaning," Sokol said. "There's a kind of sanctity around the idea of spending time observing something from nature that is more than just about copying."
Art created with the intent of translating experience into a meaningful object does not need a written explanation for the viewer to understand it. "The form that the artwork takes, itself gives it an inherent meaning," he said.
Bringing Part of Florence to Jersey City
Gurpide sat next to Sokol in his studio in the just settled The Florence Academy of Art–U.S. branch expecting their son in her last month of pregnancy. By the end of July, they had finished teaching the last summer workshop after the third trimester of the academic year. They finally had some time to take stock and reflect back on their two years of running the new school.
When they moved to the U.S. in 2014, Sokol had to make final decisions about how to design 10,000 square feet of space. The walls, the plumbing, the ventilation and heating system, and so on had to be built according to code and along with Mana Contemporary's regulations; the furniture, shelves, easels, model stands, and curtains all had to be put into place and the school accredited within a year.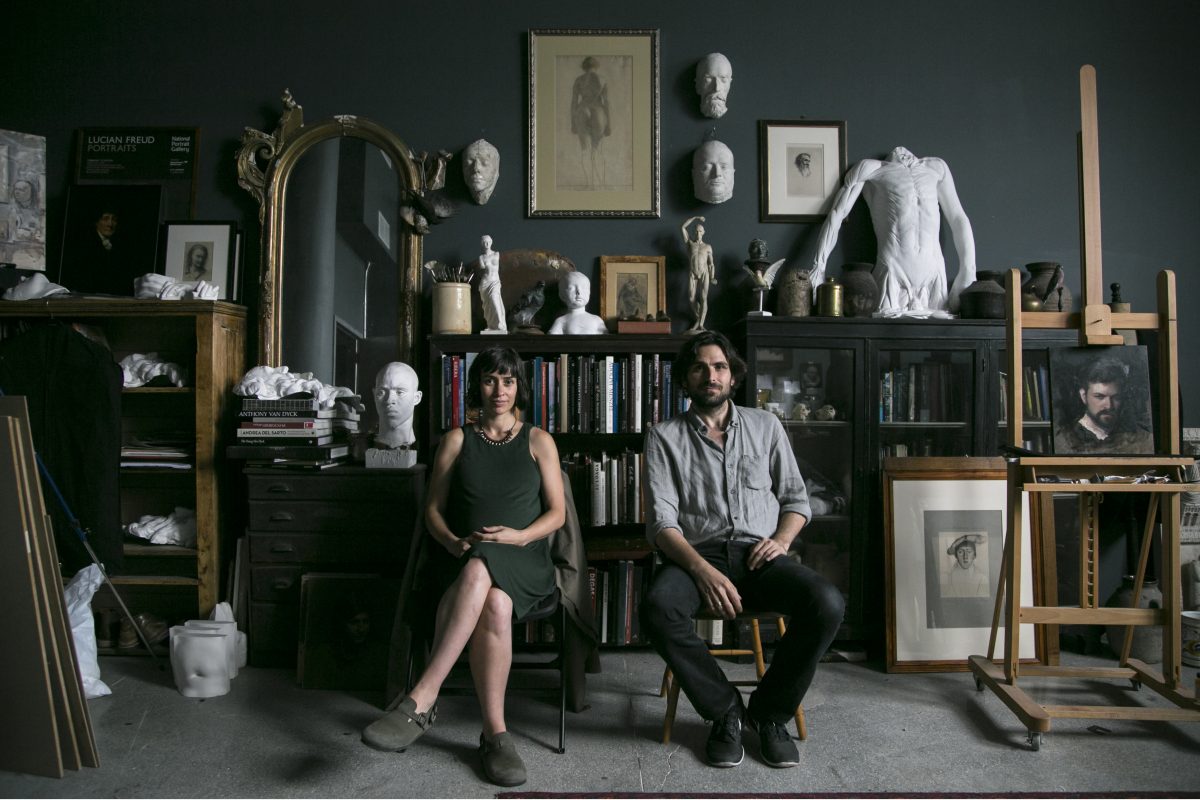 They remembered stretching out a tape measure in the hallway at the bed and breakfast where they were staying, before the space at Mana Contemporary was available, to decide on the dimensions of the studio spaces for the new FAA branch. While each branch follows the same curriculum on the same schedule, each has its unique characteristics.
Sokol, an FAA alumnus and the former director of the Intermediate Drawing and Painting Program in Florence, was a predictable choice for the role of academic director. Gurpide was an exceptional choice for principal instructor. She is only one of two instructors in all of the FAA locations (Florence, Sweden, the United States) who is not an FAA alumna.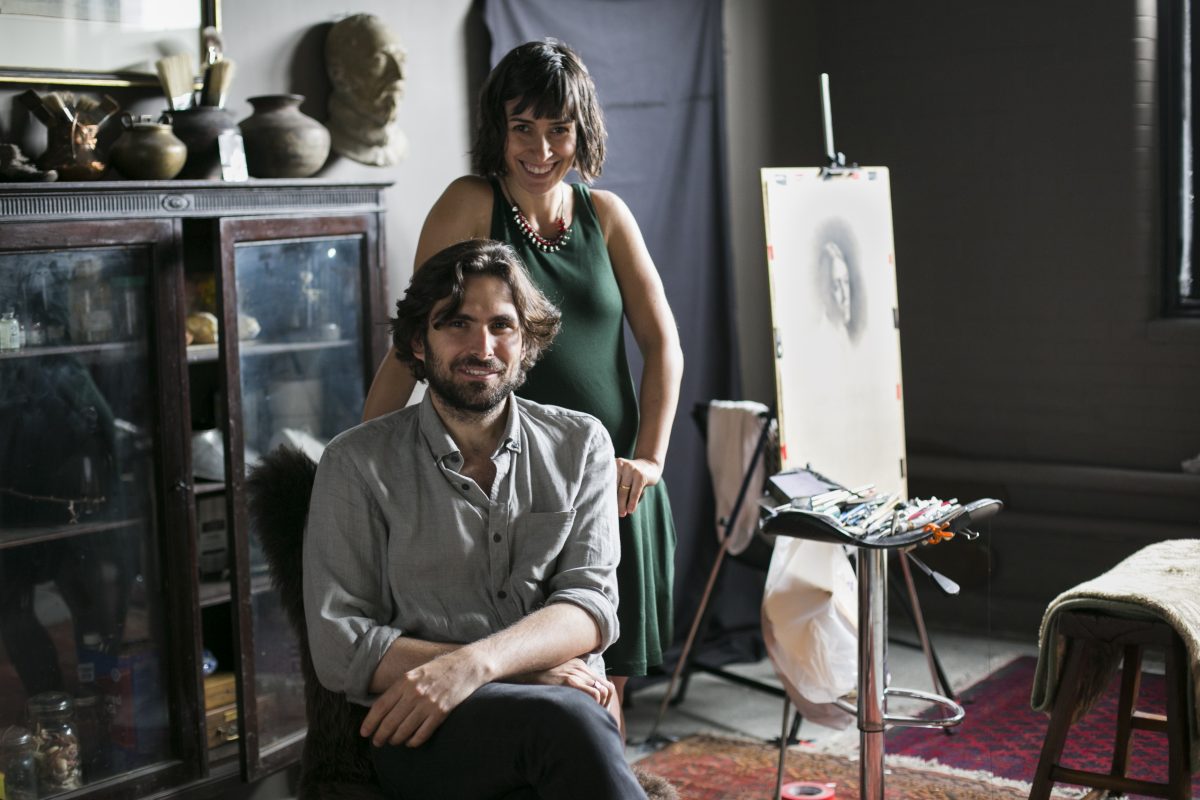 The couple had already taught several workshops together. "We had to come up with a fusion of our teaching approaches. It was interesting to find a process whereby we wouldn't contradict ourselves, but use the best of each of our methods of working to create a clear and effective process for the students," Gurpide said.
Gurpide had been trained to use comparative measurement in drawing and had to learn the sight-size method, which is the standard in the FAA curriculum for all of the academy's branches. It entails the artist positioning him or herself at a distance whereby the drawing and the subject appear to be the same visual size. It's then possible to compare proportions between the subject and the drawing, and to judge accuracy.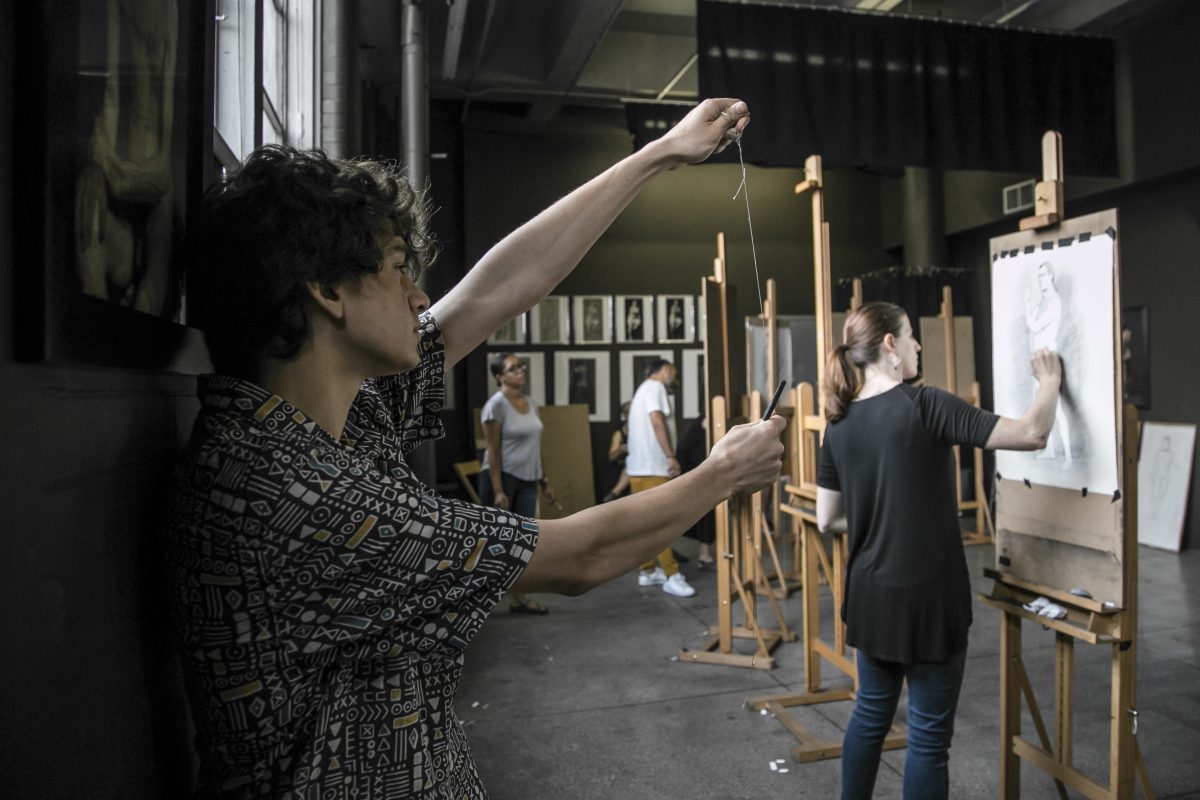 "Ultimately, as instructors, we are all trying to get the students to go in the same direction of learning the fundamentals of drawing and painting, we just have different ways of getting there. Having come from a different set of schools, Amaya has a fresh vocabulary. We are very fortunate (our FAA branch) to be able to have that unique perspective," Sokol said smiling at Gurpide.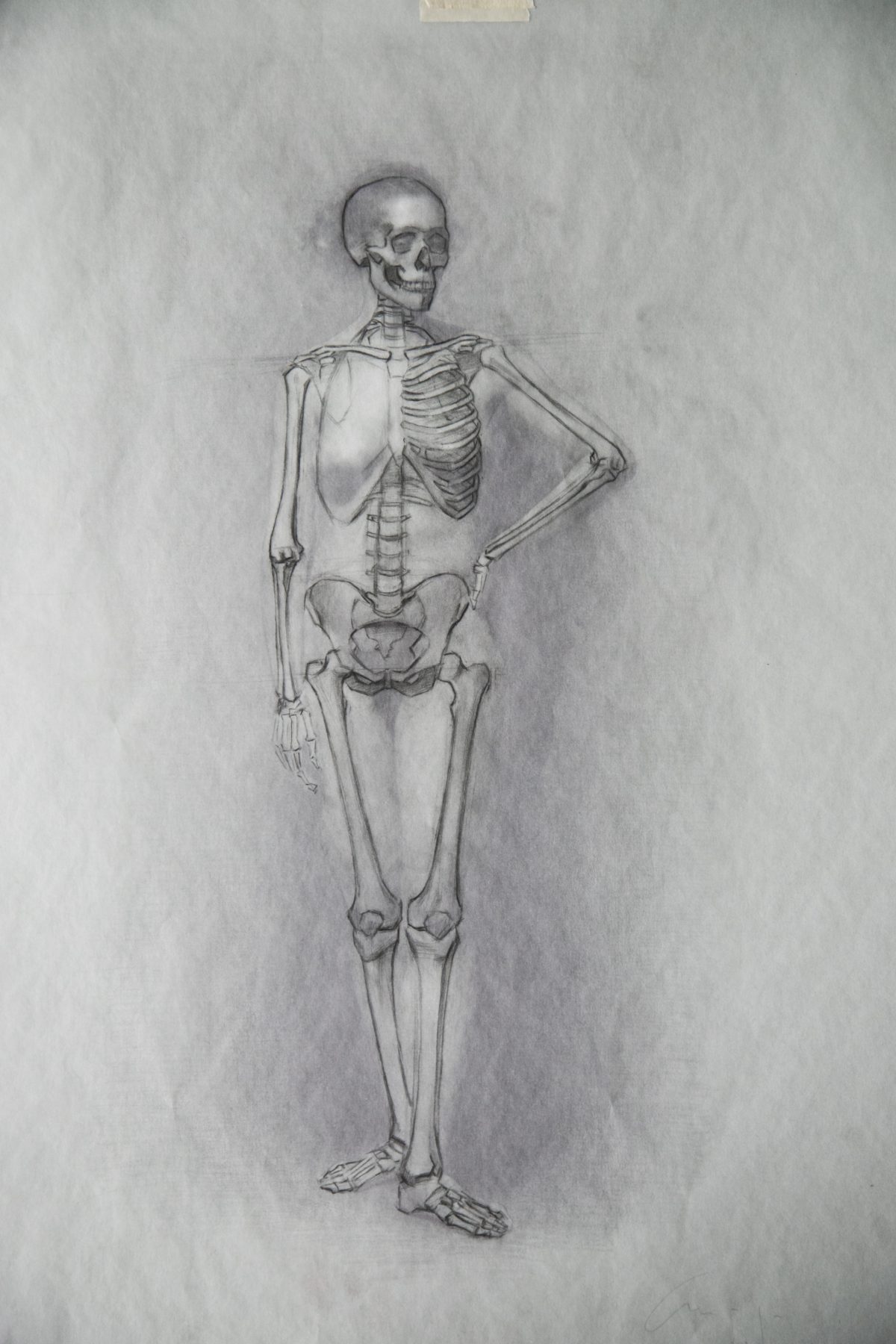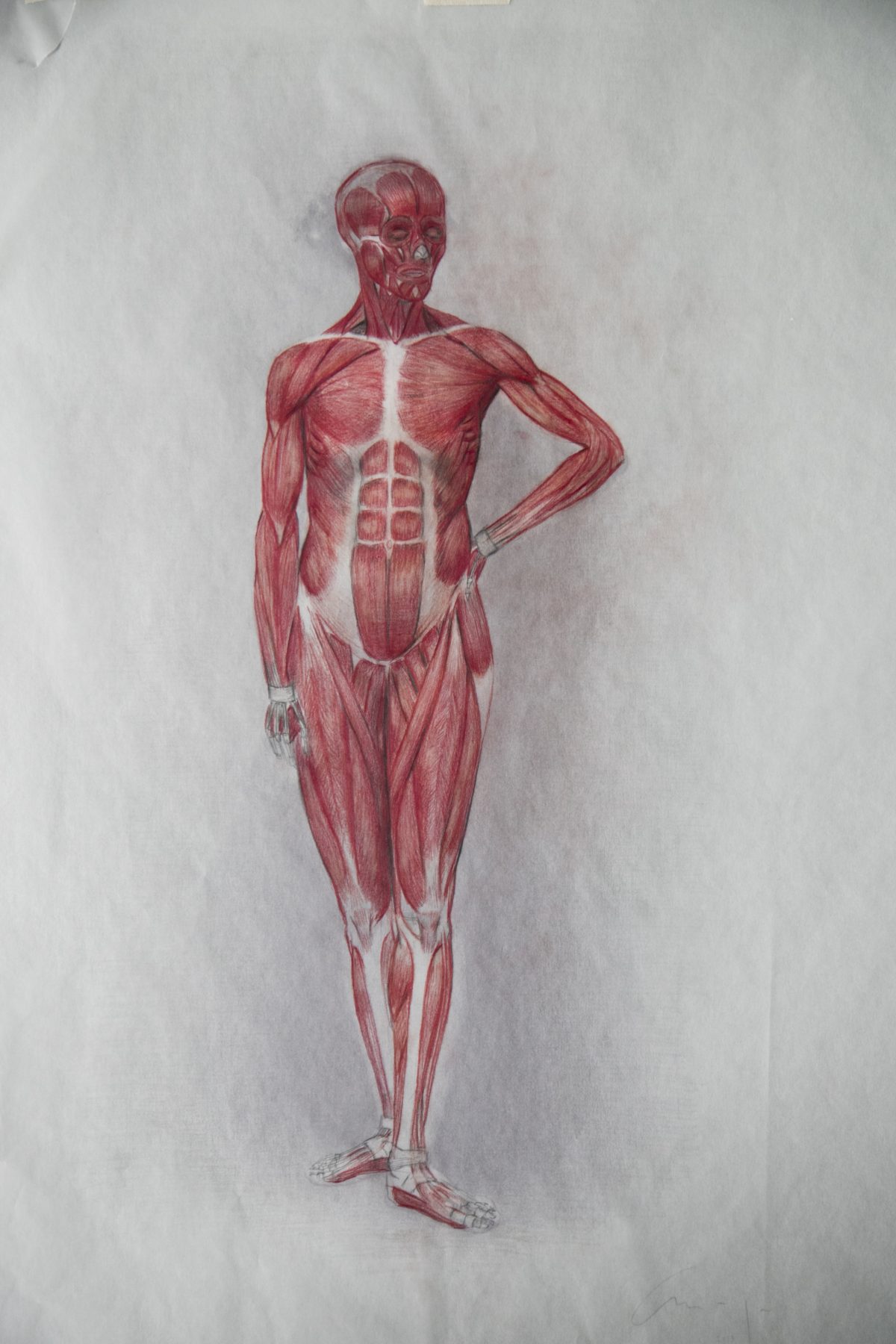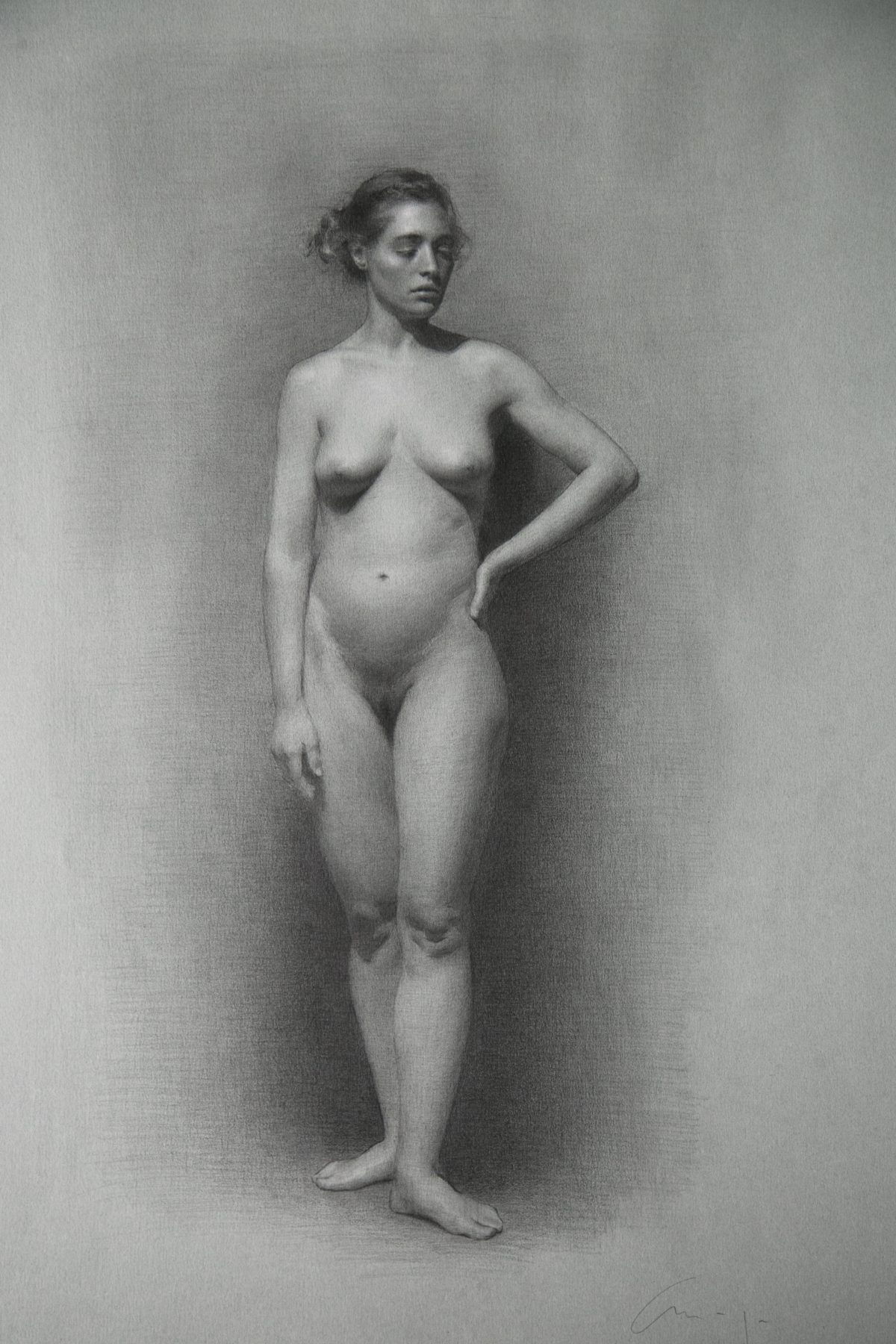 Richard Greathouse, who graduated from FAA and was their principal instructor of painting and écorché in Florence, was hired as the third instructor. Originally from Tennessee, he moved back to the United States to become the principal instructor of drawing and painting and the director of anatomy for the U.S. branch.
While they all had plenty of experience with their teaching methods and the curriculum, building the school from the ground up was an intense challenge. Sokol remembered building a model of the school with Greathouse in two days so that they had something to show the accreditation body. Sokol, Gurpide, and Greathouse set up a wood workshop in the basement of Mana to build the model stands and furniture for the school, and Gurpide used her sewing machine to make the curtains and so forth.
They had to operate on a tighter budget than anticipated because at around the same time, the academy in Florence had also found a new space to bring all of its departments, which had been in separate buildings, under one roof, to be inaugurated in October this year.
Sokol, Gurpide, and Greathouse were still building things right up until the night before the U.S. branch opened its doors to the first seven enrolled students in January 2015.
Students' Perspectives
After finishing his third trimester and while taking a summer workshop, Jairus Kiyabu, from Hawaii, shared his thoughts about his experience at FAA so far.
"Every critique from all three of the teachers is always insightful. The teachers here are at such a high level that anything they say is pretty profound. In one year I have learned more here than the four years of studying for my BFA before," Kiyabu said.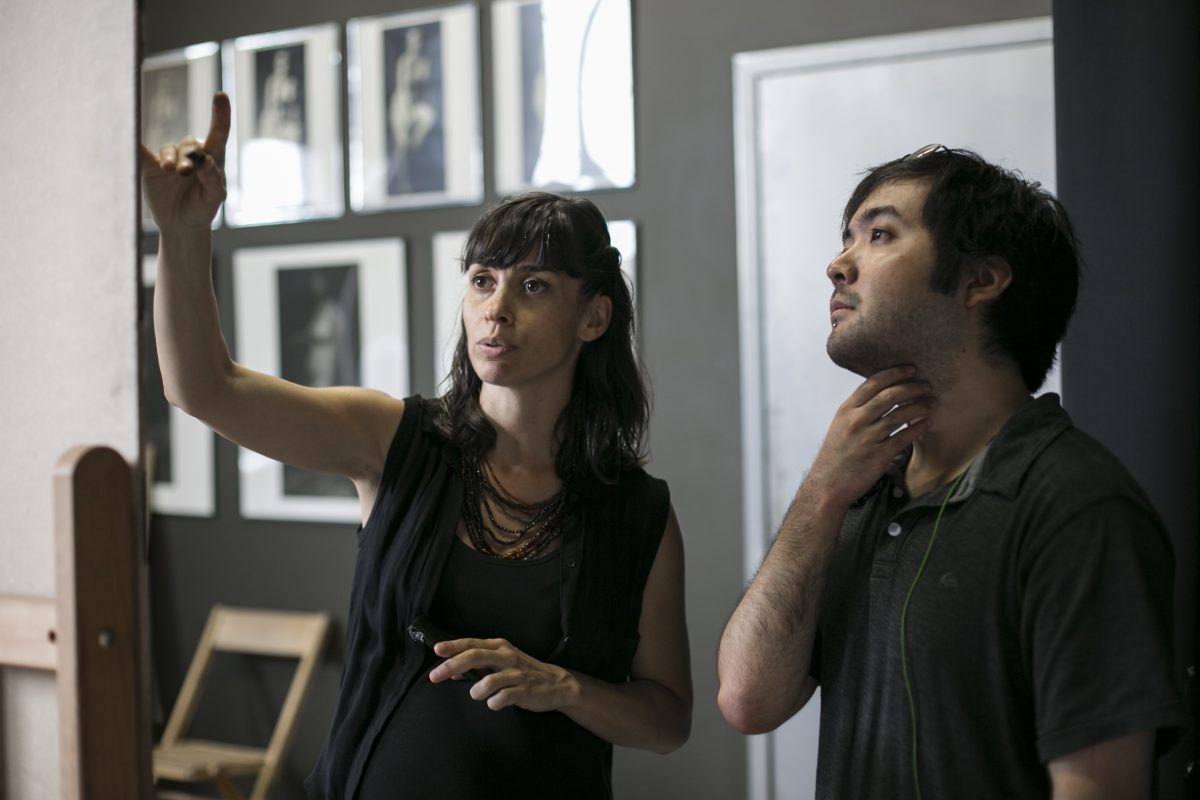 A former graphic designer from Connecticut and mother of two, Vickie Brauweiler took that same summer workshop in figure drawing. She shared what she learned from Gurpide's feedback.
"She was speaking about value [lights and darks]. It's as much a process of learning how to see and then to translate what you see. Until you see it, you don't know what you are trying to draw, and that's the humbling part [of the process] where you stand there and you say to yourself, 'I don't see it. I don't have that word yet.' It's like learning a new language," she said.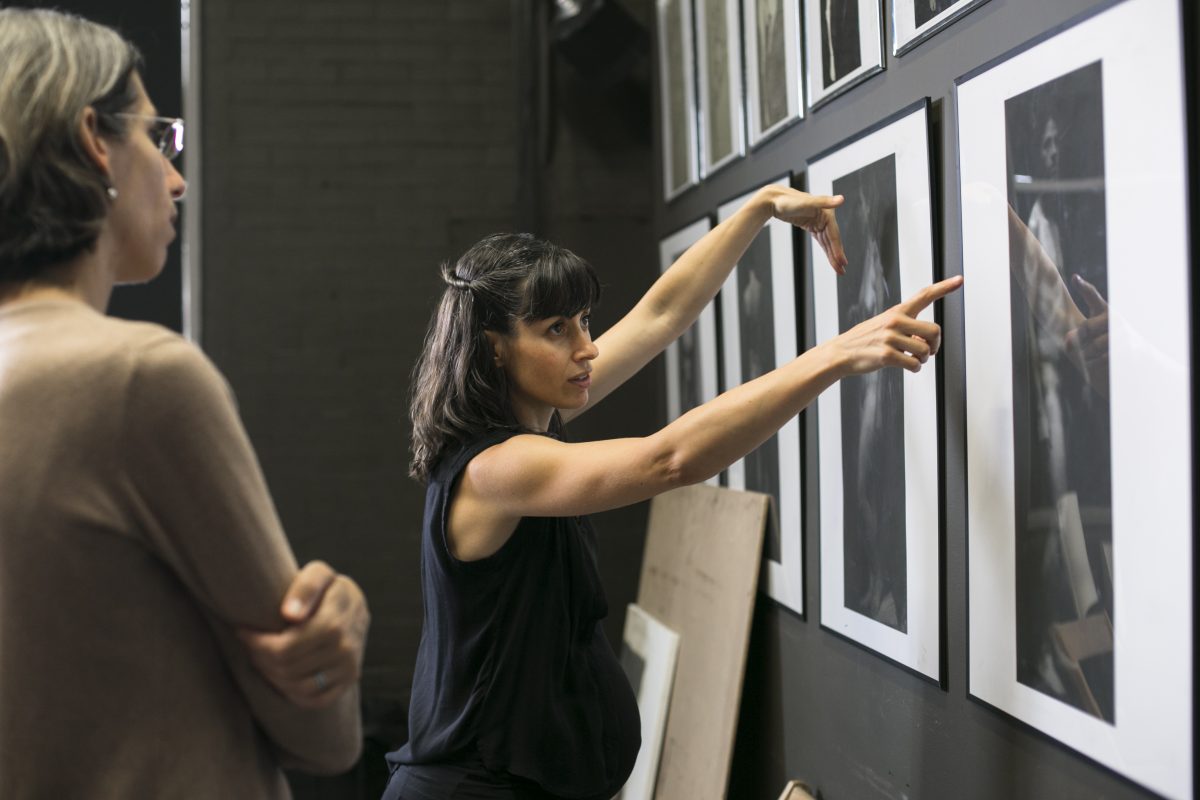 "It is such a special place and so inspiring, with special people. They are very gentle, they are very supportive," Brauweiler said. "There's so much efficiency in how they communicate their knowledge. This place is cool."
Sokol mentioned that one of their core curriculum students has already shown work in the BP Portrait Award exhibition, a highly competitive, international juried show at the National Portrait Gallery in London.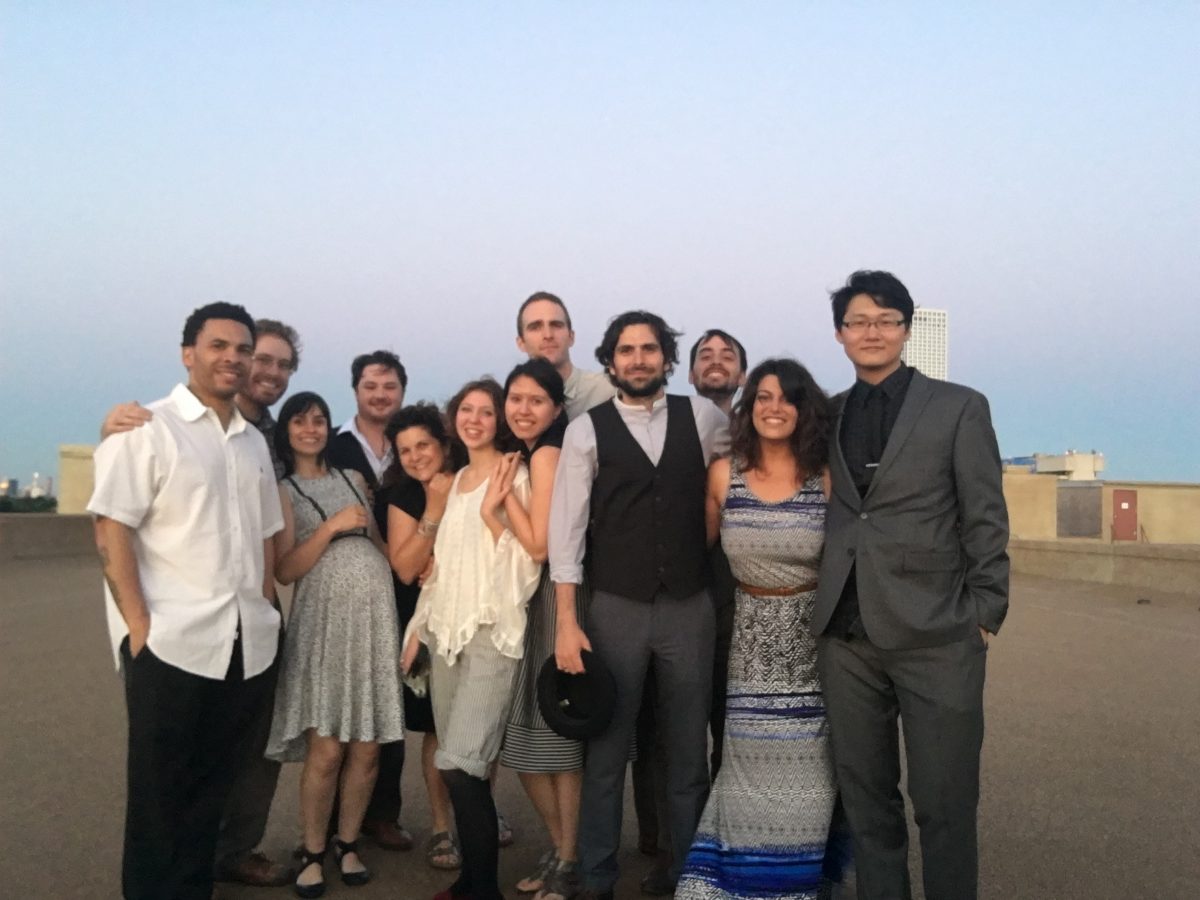 Past and Future
Sokol has regular meetings with the directors of the other FAA locations to review and improve the curriculum and to make sure the core program is fully consistent—on the same page and same timeline—so that students can easily transfer from one branch to another.
Besides teaching, overseeing, maintaining, and improving the school with the help of his team, Sokol organizes a Friday lecture series, which is sometimes open to the public and recently received a grant from The Robert Lehman Foundation for next year. He also curates at least four exhibitions every year for the gallery in the academy, and is planning on setting up a show of 19th-century academic figure work and other educational exhibitions for the students and the public.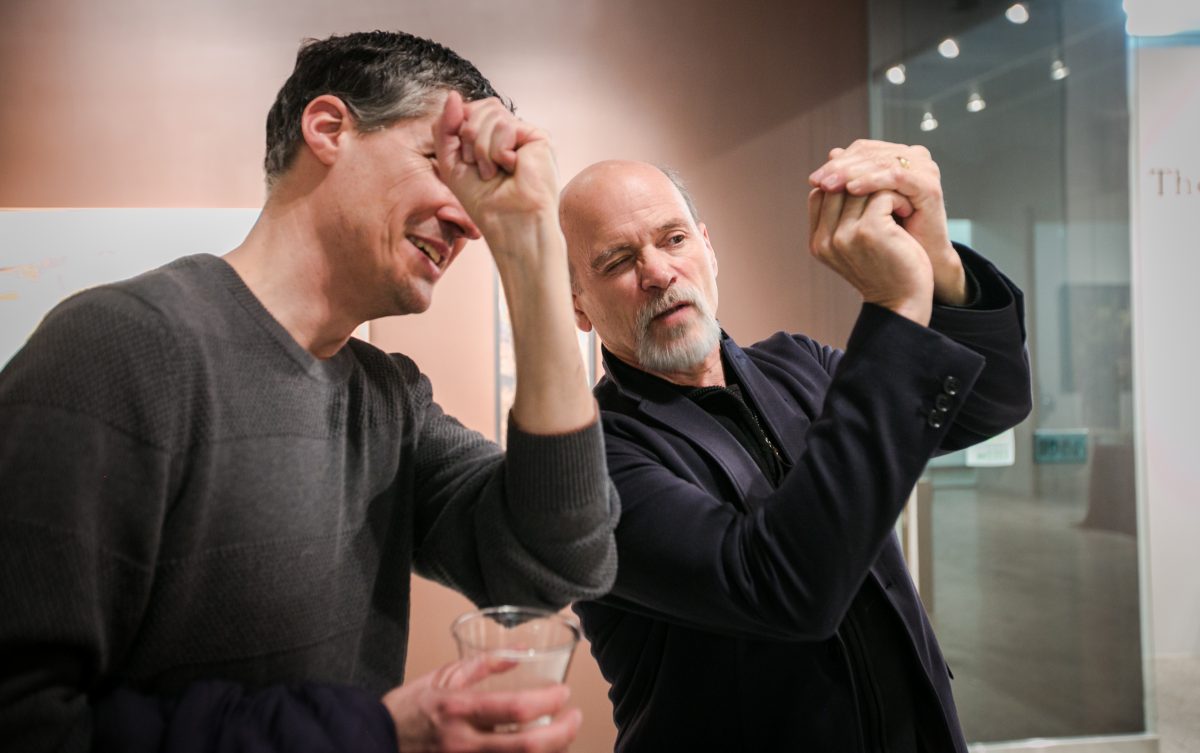 "Consecrated Reality" at the Florence Academy of Art from Mana Contemporary on Vimeo.
Looking into the future, Sokol plans to establish a full-time sculpture program, which is very feasible given that Mana Contemporary has a foundry just a few yards away from the school.
This year Florence Academy of Art celebrated its 25th anniversary with the release of a comprehensive book detailing the history of the academy, from the humble beginnings of one artist, Daniel Graves, searching for worthy mentors in Florence in the '70s (at the height of a nihilistic sentiment in the art world), to his work establishing three FAA branches so far.
"An indication of just how successful this method of training can be is that roughly 80 percent of our students go on to become working artists," Daniel Graves states in the FAA website. At least 15 to 20 of those artists have established their own ateliers around the world. The FAA has developed steadily with the enormous collaboration of its instructors, who've helped to establish a legacy continuing the timeless tradition of the old masters.