'Flawless' Dancing Amazes Lifelong Martial Artist
April 6, 2014 1:31 am Last Updated: April 6, 2014 7:43 am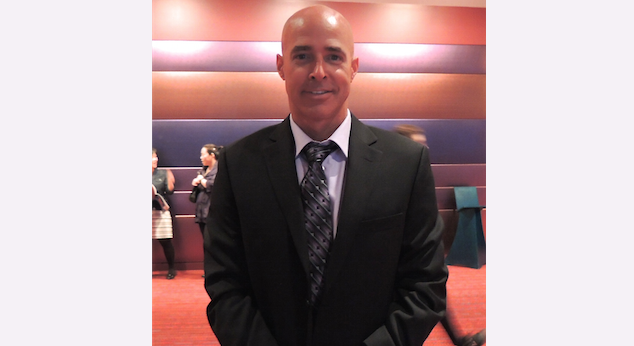 SEATTLE—John Donnelly had always wanted to see Shen Yun Performing Arts, and he was finally able to attend at Seattle's Marion Oliver McCaw Hall, on April 4.
"The costumes were amazing, the backdrop and the way they interacted with it," said Mr. Donnelley, an audio video specialist. "Usually after you see a few shows you see most every trick, and this is the first time I've seen this type of use of video."
With state-of-the-art graphics technology, Shen Yun's digital backdrop team creates vividly animated settings, extending the stage and transporting the audience to a world where heaven and earth are one.
Having studied martial arts throughout his entire life Mr. Donnelly is no stranger to the rigor required for such demanding movements. "They're doing amazing jumps, amazing twists, spins, and kicks—yet they are all doing it as one," he said.
Classical Chinese dance entails systematic training in movements and postures, as well as very difficult jumping and tumbling techniques, making it one of the most comprehensive dance systems in the world.
"Everyone has to have the exact same time in the spin, and the jump, and the height. And they do it so flawlessly you keep on waiting for them to make a mistake but they never do, its very nice," said Mr. Donnelly, "It's a great show."
With reporting by Lauren DePhillips
New York-based Shen Yun Performing Arts has four touring companies that perform simultaneously around the world. For more information, visit Shen Yun Performing Arts.
The Epoch Times considers Shen Yun Performing Arts the significant cultural event of our time. We have proudly covered audience reactions since Shen Yun's inception in 2006