It was a memorable weekend on the Fraser River in B.C. for a fishing tour that reeled in a "once-in-a-lifetime" monster sturgeon in July.
A group of Fraser River Lodge corporate clients hooked a fish that their guide said was the biggest they'd ever caught in his 26 years in the recreational fishing business.
The sturgeon weighed well over 800 pounds and measured an eye-popping 11-foot 5-inches in length, with a hefty girth of 56 inches.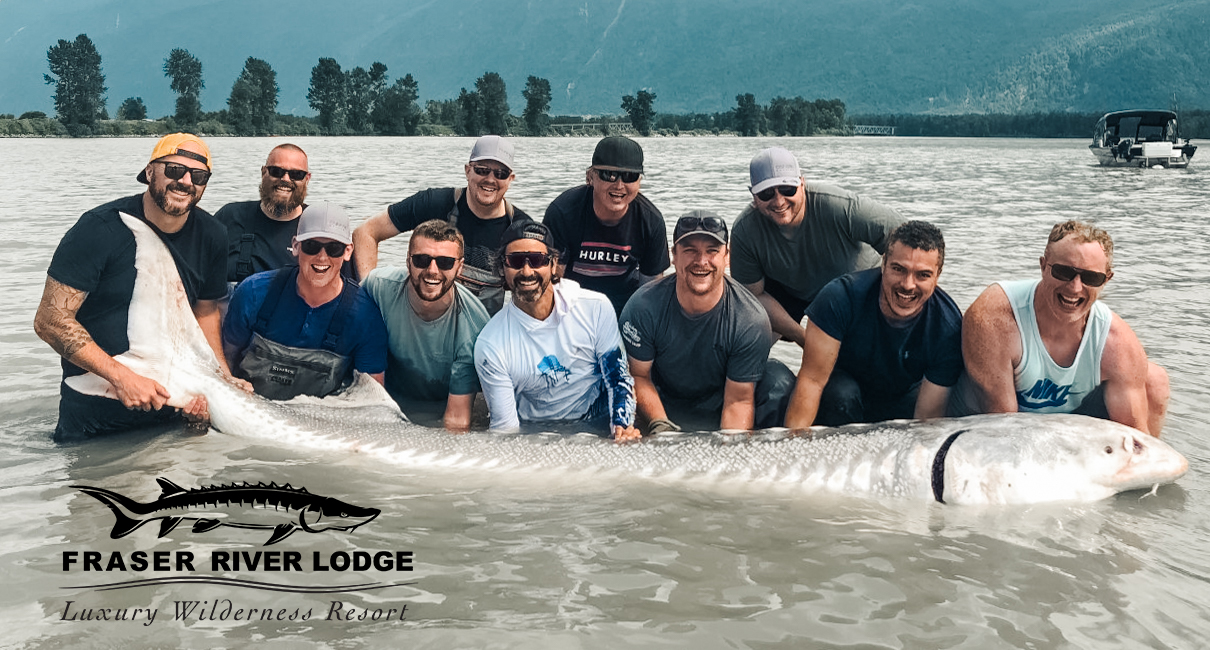 "We are known for catching big fish, but this was just another notch up, and it's just I was thankful that we finally got a fish like this," Staiger told The Epoch Times.
"Specifically, because it was a virgin—virgin means not tagged—there's a chance this fish has never been caught before, which is incredible."
The guide knew it wasn't a normal-sized fish when they hooked the massive sturgeon, a bottom-feeder and the largest freshwater fish in Canada. It felt like setting a hook "into a sunken tree," with no give whatsoever.
They got to work tiring the fish before reeling it in—allowing the sturgeon to literally tow their boat while navigating betwixt highway bridge pylons, sunken trees, and shallow areas. The fight lasted over an hour.
The sturgeon was breathtakingly huge.
"The weight is a minimum of 800 pounds, minimum, I mean, it's hard to totally guess it, but it could be 1,000," the guide said. "The whole curve throughout the whole anatomy of the fish was full.
"This is a very, very fat fish."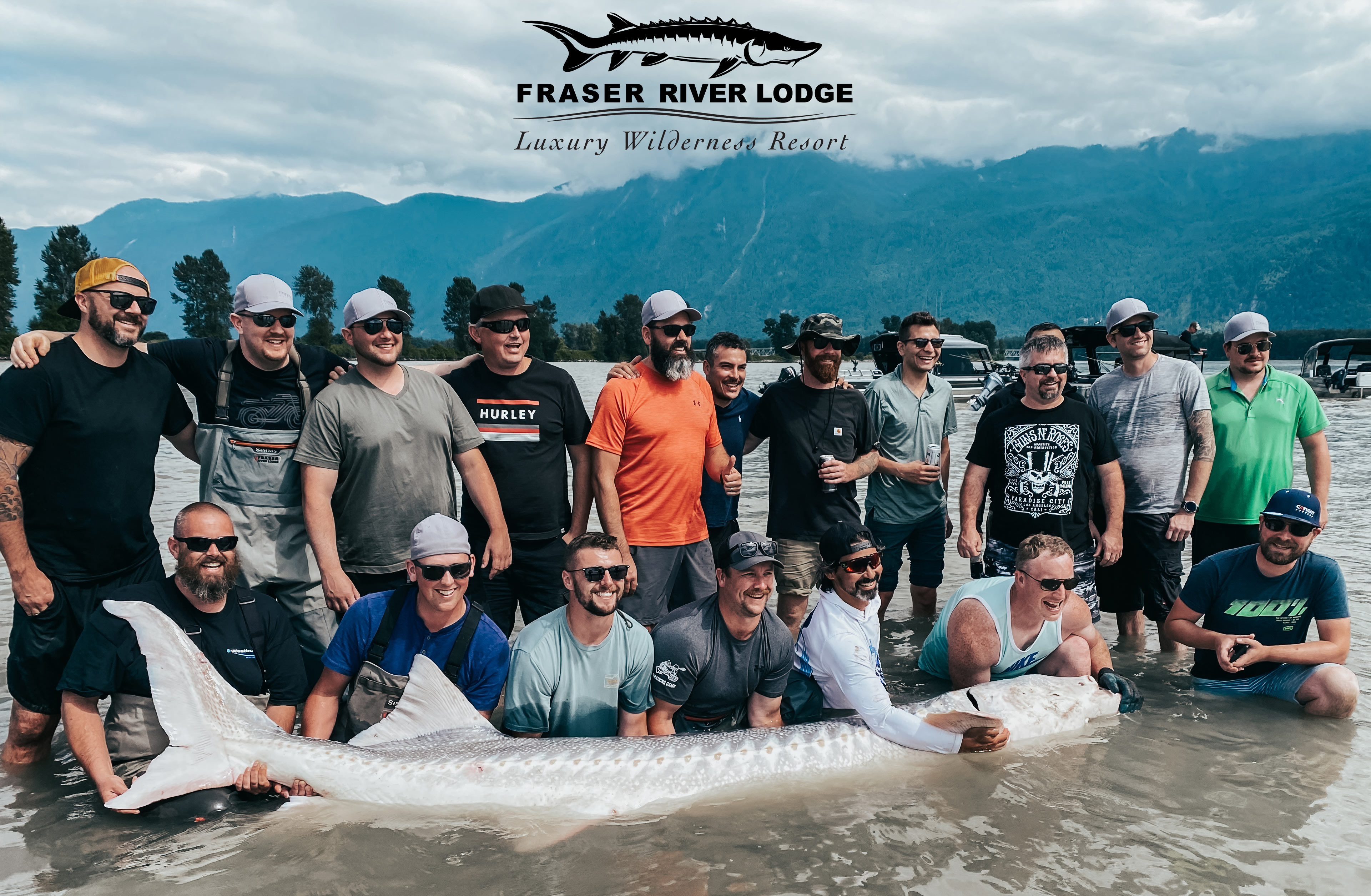 According to the lodge, a sturgeon that size would probably be 100-plus years old.
After the fish was measured, scanned, and tagged, they gently released it back into the river. Through clear waters, they watched it disappear into a 60-foot-deep hole in the river to "take a break" after the ordeal.
The group of fortunate visitors took a picture holding the huge fish, which Fraser River Lodge posted on their Facebook page, calling the catch "very memorable" and "a day for the books!"
"I'm 26 years in the business, and like I said, it's the biggest one we've had and we've done tens of thousands of trips with our guys," said Staiger. "And that's how long it took."
The guide said he once caught an 11-footer with a couple from Chicago—then caught the very same fish with them two years later in the same spot. The fish had grown.
As for this summer's monster sturgeon, Staiger added:
"On one hand, inside I hope I never see him again. On the other hand, it would be amazing to catch this fish in whatever number of years to actually see how it grew."
Share your stories with us at emg.inspired@epochtimes.com, and continue to get your daily dose of inspiration by signing up for the Epoch Inspired newsletter at TheEpochTimes.com/newsletter