While putting out a blaze that devastated an automotive shop in Georgia early July, a firefighter rescued an American flag from burning.
A bystander captured footage of firefighter Kyle Hartsook, who took action on seeing the flames drawing near the flag after consuming most of KO Automotive in Bartow County.
"It was just a normal day until it wasn't," pastor Anthony Linley, who witnessed and recorded the video, told The Epoch Times.
"We had just grabbed tacos for dinner and were heading home when we saw the smoke coming out of the building. I pulled over and called 911 and began recording."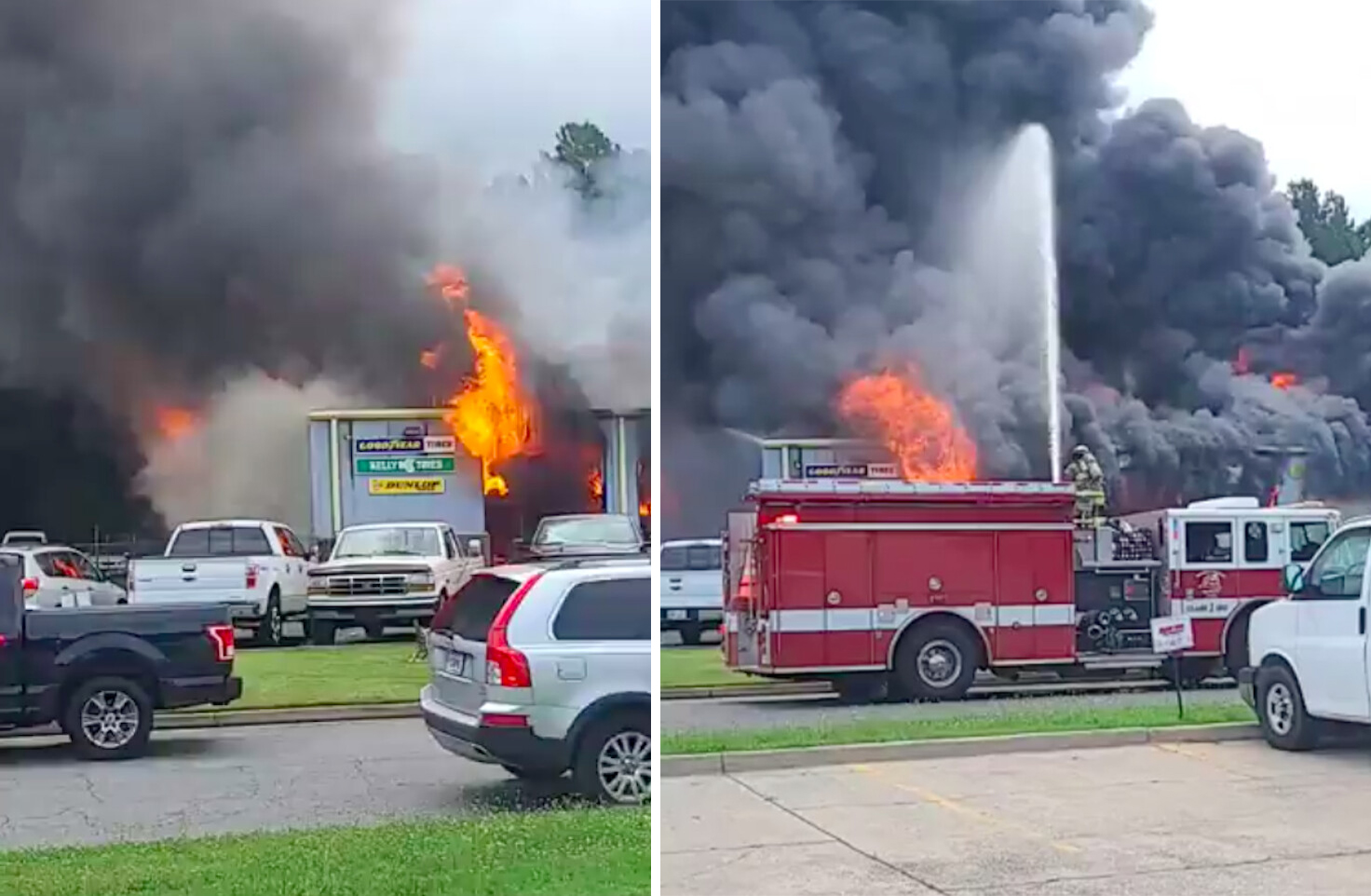 (Courtesy of Anthony Linley II)
The fire was literally fueled by gasoline and other combustibles at the site, giving firefighters a hard time putting it out.
Upon seeing the building's front office ignite, threatening to consume the flag hanging on a pole outside, Hartsook decided to do something.
"I looked up and saw it and said if there's anything we can save, let's save it," Kyle told FOX 5 ATLANTA.
He removed the Stars and Stripes and handed it to his battalion chief for safe keeping (who later hoisted it back up once the fire was extinguished).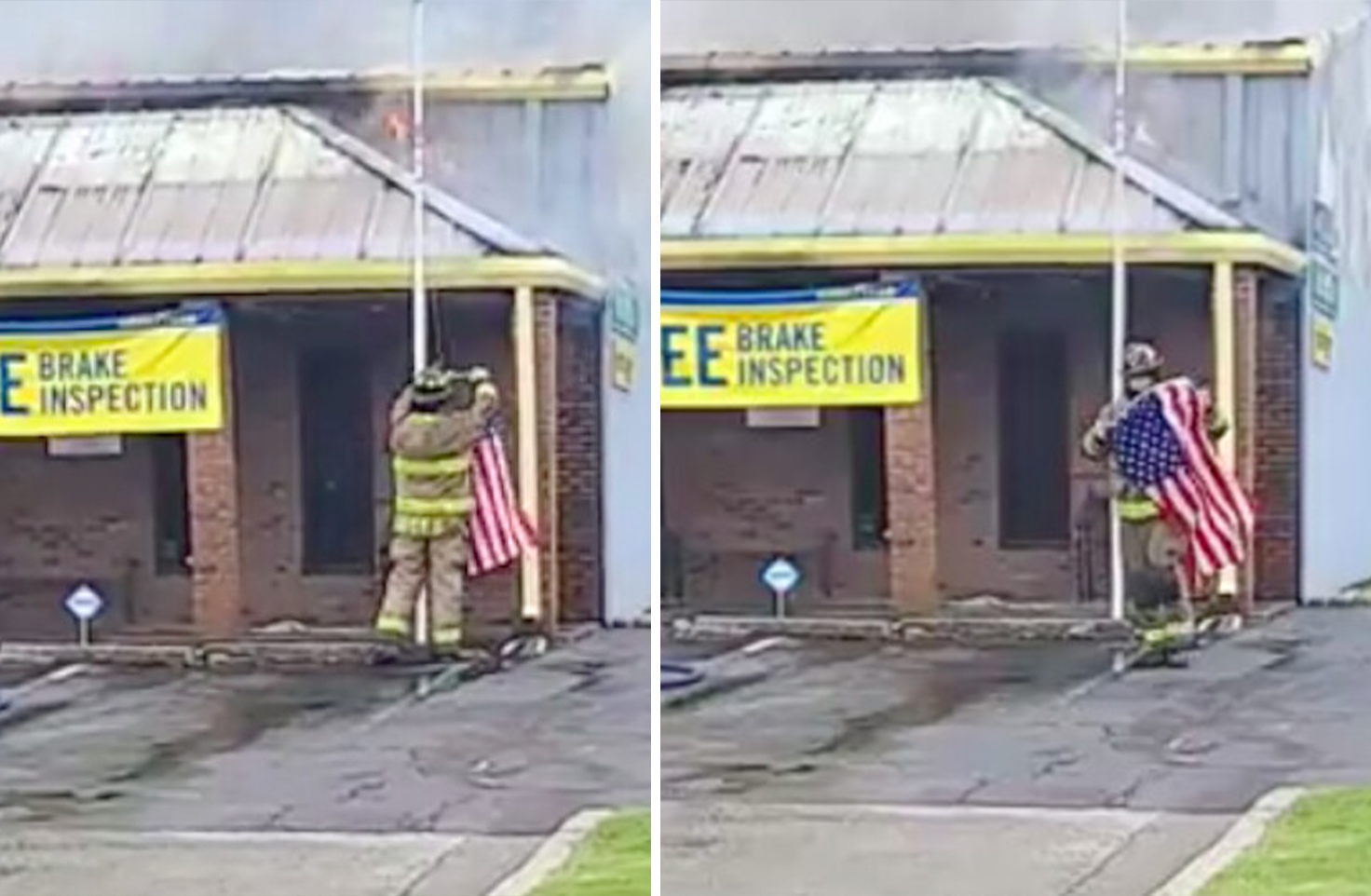 "When I saw him rushing over to the flag pole I felt relief," said Linley.
"I am a veteran of the U.S. Navy and seeing his bravery to help salvage something for the owners of the business and the flag that many people have shed blood for, it meant a lot to me."
KO Automotive owners Chris and Felicity Martin were impressed by the firefighter's act and planned to frame the flag and keep it in their office once they rebuild.
"That little small act. People needed that to reassure them, to say everything is going to be okay," Hartsook said.
Share your stories with us at emg.inspired@epochtimes.com, and continue to get your daily dose of inspiration by signing up for the Epoch Inspired newsletter at TheEpochTimes.com/newsletter