On the border between China and Pakistan exists the world's second-highest peak: K2. While Mt. Everest is higher, K2 is a far more deadly mountain. One in four people who attempt to summit K2 perish. One man attempted to summit the mountain twice, and found himself on a journey of adventure and self-discovery.
Adrian Hayes was born in the New Forest National Park in the United Kingdom and is 60 years old, although he doesn't look it. The former British military special forces soldier has spent most of his life traveling abroad, and is an author, adventurer, and business coach.
Hayes started mountaineering at age 16, and learned early on by climbing in Scotland and the European Alps.
"I had this dream as a young kid of being a mountaineer," Hayes told The Epoch Times.
The Himalayas
After serving as a Gurkha officer for the British Army in Nepal, Hayes began climbing in the Himalayas. In 2006, he summited Mt. Everest.
While enduring the beginning of a personal crisis involving contact with his children and a battle with his ex-wife, Hayes decided to attempt K2.
"I suppose … the reasons that I went for it [were] born out of that need to avoid pain," Hayes explained.
Hayes was determined and was convinced he would succeed in summiting K2. He admits, however, that he may have been a bit complacent going into the expedition.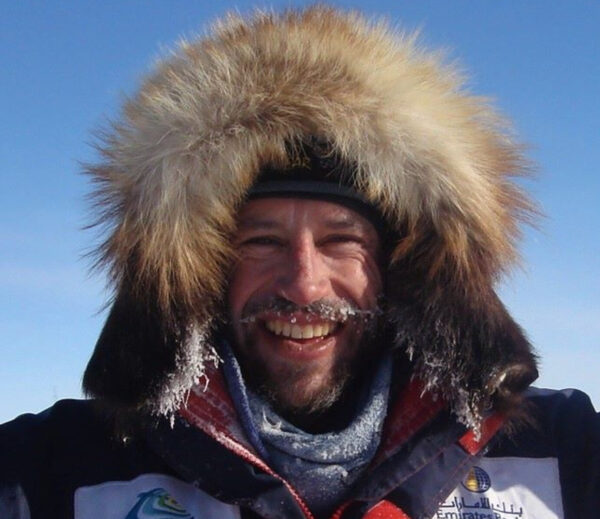 The moment Hayes arrived in Islamabad, Pakistan in 2013 everything started to go wrong. First, he had to spend a week procuring the proper visa. The weather was terrible, and lots of climbers had recently been killed. Moreover, the Taliban had murdered 11 climbers at the base camp of the ninth highest peak in the world.
Despite the dangers, Hayes and 19 other climbers attempted to summit K2. The weather was too severe and 18 of the climbers including Hayes decided to turn around.
However, father and son Marty and Denali Schmidt, who Hayes had befriended, attempted to continue. Tragically, they were killed by an avalanche at camp three.
"I literally sat on a rock two days before in tears that it was all over, probably because I knew I was going back to absolute chaos. When we heard that they had been killed, I sat on that rock again thinking 'My goodness, that was a reason [we came down],'" Hayes recalled.
The Second Attempt
When Hayes returned home, he sank into a deep depression. He had failed to summit K2, two of his friends had been killed, and his family strife continued. However, in 2014 Hayes was determined to try again. This time he was completely focused, and complacency didn't enter his mind.
Fortunately, on this second trip, the weather was favorable. After acclimating to the altitude for four weeks, Hayes and the other climbers set out to summit K2 after they had waited for optimal weather conditions. The final push took seven days.
After reaching camp four on day four, they trekked through the night to reach the summit on day five before trekking down the last two days.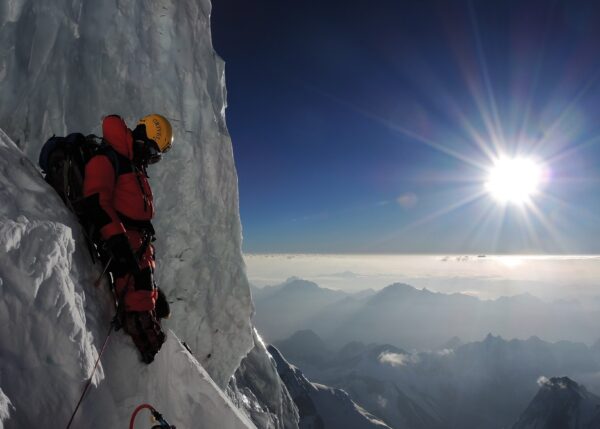 "That fifth day is the biggie. That's the one. That's where you're going to make it, or you're going to get killed," Hayes explained.
When Hayes reached the summit of K2, there was a quick celebration of fists in the air and hugs. After about five minutes of taking pictures and congratulations, they had to descend as they were running out of oxygen and the weather was deteriorating.
On July 26, 2014, Hayes had successfully summited K2. Hayes was exhausted and starved of oxygen, but maintained his focus and made it down alive.
Lessons Learned
Throughout his experience attempting to summit K2 twice, Hayes learned a lot about life and himself. Firstly, Hayes learned that he and others climb mountains for themselves, the challenge, respect, and recognition. The expedition is not to raise money for charity or raise awareness for a cause, which is okay.
The second lesson Hayes took away was that we live in a world of information overload and social media.
"When you go on these expeditions your mind goes on a different frequency. Your connection with nature. Your connection with the earth. Your awareness muscles. Your observation. Your problem-solving muscles. Gut instinct. All these skills are being swamped by social media and screen time, and it's a real struggle coming back," Hayes said.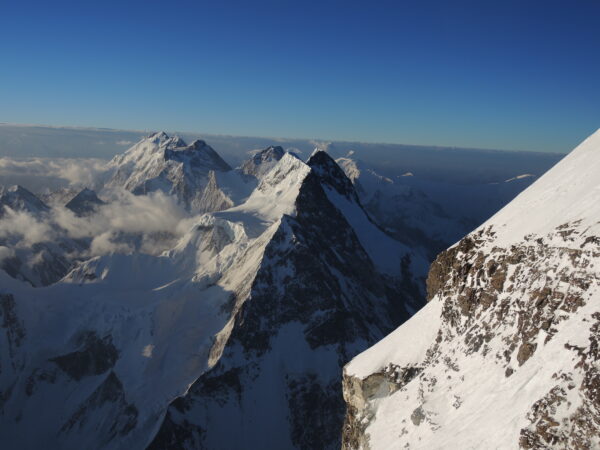 Hayes also learned about the fundamental importance of teamwork and relationships, which helps him a lot with his work in team and leadership coaching. He's also become more humble, and become better at gauging people and their intentions.
Two years after summiting K2, Marty Schmidt's daughter encouraged Hayes to write "One Man's Climb: A Journey of Trauma, Tragedy and Triumph on K2." Hayes discusses not just the climb itself, but his personal struggles and the lessons he learned from his two attempts to summit K2. The climb, his personal struggles, and writing the book taught Hayes a lot.
"Through the depths of despair comes our greatest learning," Hayes said.