Financial Advisor: 'It broadens your mind, it educates you'
March 29, 2010 12:45 am Last Updated: October 1, 2015 8:30 pm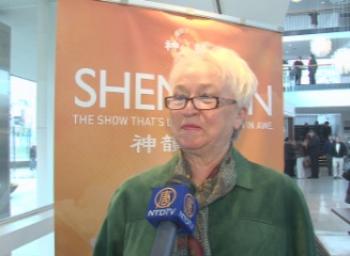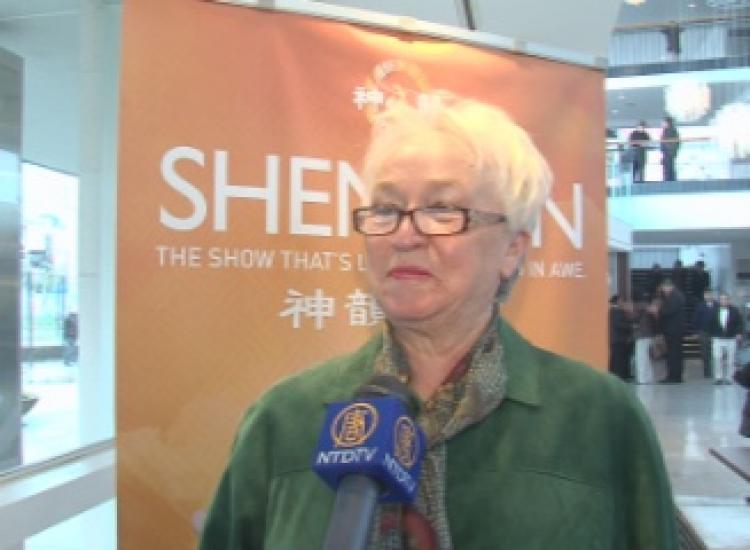 VANCOUVER, Canada—Pauleen Byrne saw Shen Yun Performing Arts for the first time at its Sunday matinee show at Queen Elizabeth Theatre. She plans to make it her family's annual tradition to come and see the show.
"It's uplifting, it was incredible, it was beautiful, it was graceful, it was just amazing—I have never seen anything quite like it. I loved every minute of it," said the independent financial advisor who works both in Vancouver and on Vancouver Island.
Ms. Byrne heard about Shen Yun from her friend Heather, who attends the show every year. "You just can't miss this," Heather told Ms. Byrne. "Once you see it, you'll never miss it again."
"And she's right," Ms. Byrne said, adding that she was just sorry she did not have her grandchildren with her.
"So next time I am going to bring them. It's good exposure for them to see that there is not just the American way, and Canadian way, and that other cultures have magnificent performances and ideas. It was gorgeous, the colours, everything, the music, fabulous."
New York-based Shen Yun is a premier classical Chinese dance and music company that aims to rediscover the true 5,000-year-old artistic traditions of China that thrived before decades of communist rule.
China was once known as a Land of the Divine. The Chinese, who believed their culture to be a gift from heaven, emphasized virtue and devoted themselves to spiritual quests. Several of the dances performed by the Shen Yun artists depict enchanting stories inspired by the heavenly myths and legends of ancient China.
Ms. Byrne thoroughly enjoyed the heavenly scenes. "It was magnificent," she said. "It was so impressive and so realistic. It was just amazing. It must take an awful lot of time to create that and have it so perfect. It was perfect, awesome."
Shen Yun also draws inspiration from stories of hope and courage unfolding in the modern day, such as the peaceful resistance of Falun Gong practitioners who are being persecuted in China. Vancouver practitioners hold a round-the-clock silent vigil in front of the Chinese consulate every day of the year to call for an end to the persecution.
"What is going on in China now, it's a little sad. I have actually seen the Falun Gong people demonstrating here in Vancouver," said Ms. Byrne. "I wish them well."
It is well worth coming to see the show, said Ms. Byrne. "It shows you that true real values survive no matter what."
Ms. Byrne, who is Irish, said she did not know very much about Chinese culture, "but to come and actually experience it … it is truly amazing."
"It broadens your mind, it educates you, and it lets you see how ancient [the Chinese] culture is and how it has lasted to the present day. Long may it continue," she said.
"I was amazed at how many people were here," she added. "It has been quite successful here in Vancouver. So even though people have to make choices, they are obviously making the right ones to come and see this."
Just as her friend told her not to miss Shen Yun, "I will certainly encourage everyone I know to be here next year. And I'll have my grandchildren with me here also. And it will become part of our tradition to come and see this," Ms. Byrne said.
Shen Yun's Vancouver run ended on Sunday. The show will continue on to play in Calgary, Edmonton, Regina, Toronto, and Winnipeg.
For more information, please visit ShenYunPerformingArts.org.