Not rated | 1h 34min | Drama | 28 June 2019 (USA)
The opening scene in director Jan Zabeil's new would-be family drama "Three Peaks" is telling, despite being bereft of words. New father-figure Aaron (Alexander Fehling), sporting a pretty epic beard, is playing in a pool with his girlfriend's son, Tristan (Arian Montgomery). As they frolic underwater, we witness close-ups of the two trying to comprehend what they're saying to each other. It's emblematic of the alienation between the man and boy and sets the pace for the melancholic film.
From there, we are treated to sumptuous shots of Italy's Dolomites, as Lea (Bérénice Bejo) is revealed as Aaron's love interest. Their vacation is a sort of beta test to see how viable a match between the three could be. The scenes seem ripped from any idyllic family portrayal from the 1950s, but an underlying tension soon becomes apparent and threatens to divide them.
The Big Divide
Aaron and Lea are contemplating a big move to France, and that would take Tristan far out of the orbit of his biological father. A quick-witted child with decidedly malevolent leanings, Tristan plays the passive-aggressive approach with regard to Aaron.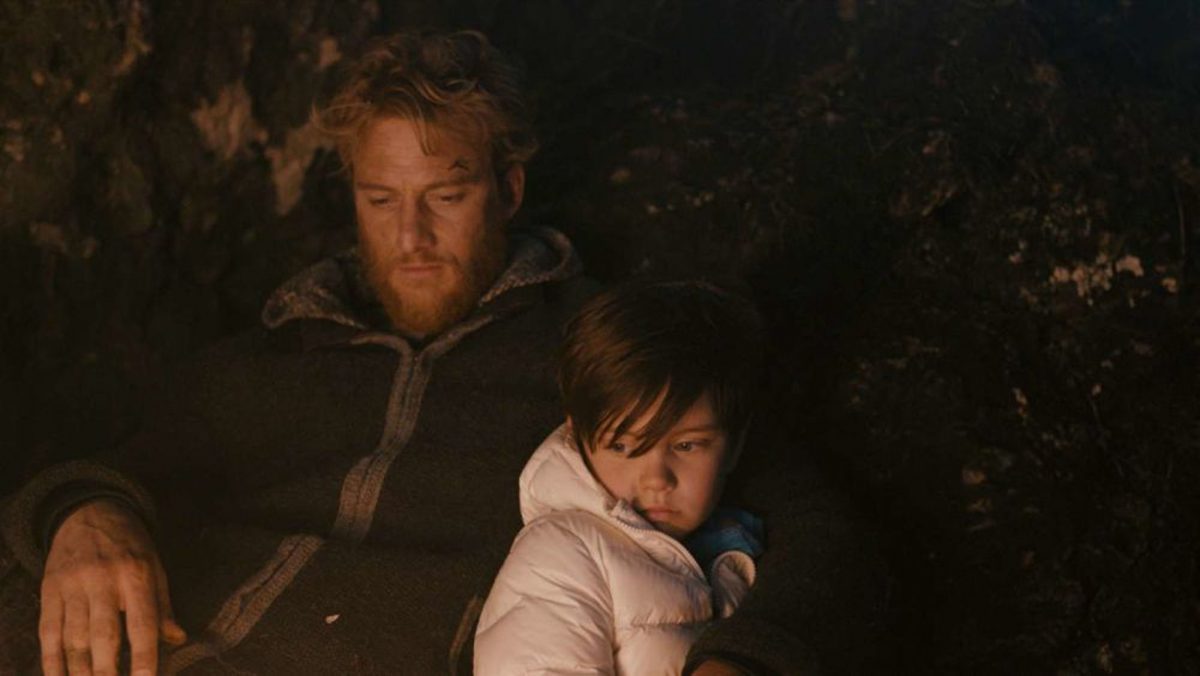 Aaron, in turn, becomes increasingly desperate to ingratiate himself with single mom Lea and her dastardly, conniving pup.
The unstable trio travel to a mountainside cabin, where Zabeil paints a gorgeous natural backdrop that is undercut by an ever-mounting tension. The sense of isolation, too, is almost palpable, punctuated by long shots of stillness.
Tristan switches seamlessly between expressing his supposed affection and disdain for his stand-in father. One moment, we see the boy embracing Aaron and looking up at him with doey eyes, and the next, scowling at him with abject derision.
We begin to wonder: Where does the boy's contempt for Aaron stem from? Is he merely opposed to having a replacement father, or is he still reeling from his biological father and mother's divorce?
Whatever the case may be, Tristan's hatred for Aaron escalates over time. This is exemplified in scenes such as when Tristan contemplates pushing Aaron off of a steep grade in the Three Peaks mountains. In another, the boy subtly threatens him with a razor-sharp saw.
At a certain point, Tristan even gets all metaphysical and likens the trio of mountain peaks to a father, mother, and child. But there's a twist: His metaphorical story references a giant, which functions as what he considers the opposite of Aaron, further emasculating his would-be father.
Things come to a dramatic head during the third act. Just when it seems that there might be a chance at forming a real family, one of them disappears.
What's the Point?
Although cinematographer Axel Schneppat captures some beautiful natural scenery, there is an overall sense of dread and despair that permeates the film. More than a "vacation gone wrong" piece, we are left with more questions than answers.
Why would Aaron, an attractive and intelligent single man, put up with Tristan's increasing disdain for him? Similarly, why does Aaron, an outdoorsy and manly man, seem so emasculated? Why is he filled with such self-loathing?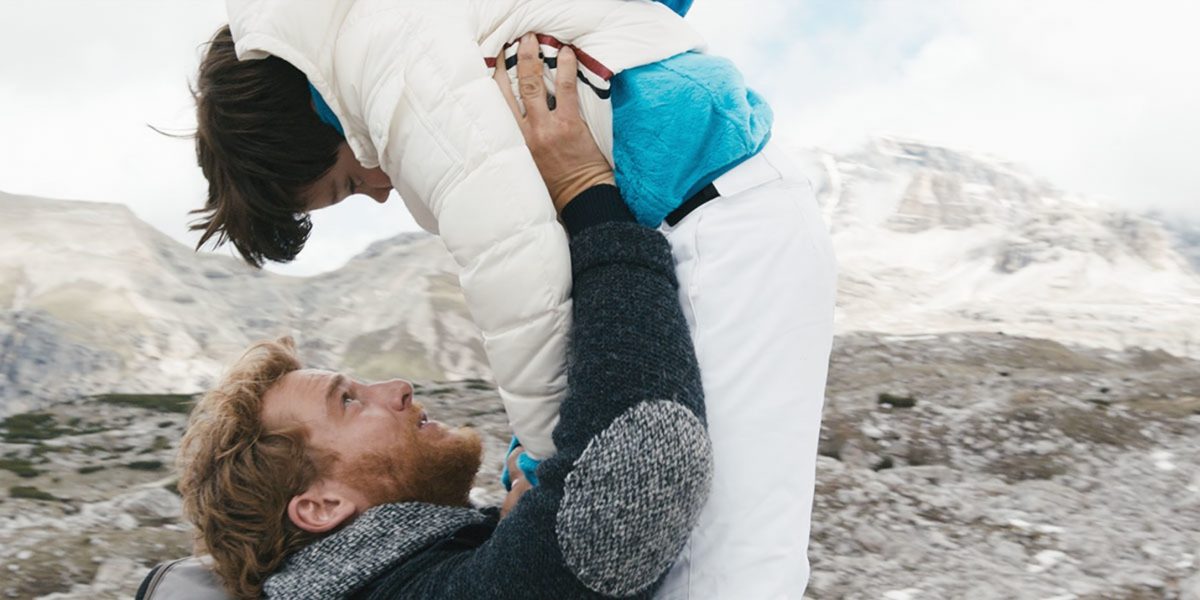 Is this film about the pitfalls of dating single mothers? The disintegration of Western families?
These are just some of the questions that arise in this bleak portrayal of a family that never was. It is emblematic of our times, though, with regard to the lack of stable families and the erosion of family traditions, at least as the film industry portrays them.
'Three Peaks'
Director: Jan Zabeil
Starring: Alexander Fehling, Bérénice Bejo, Arian Montgomery
Running Time: 1 hour, 34 minutes
Release Date: June 28
Rated: 2.5 stars out of 5
Ian Kane is a filmmaker and author based out of Los Angeles. To see more, visit DreamFlightEnt.com or contact him at Twitter.com/ImIanKane