R | 2h 32min | Action, Drama, History | 15 October 2021 (USA)
Based on the 2004 novel "The Last Duel: A True Story of Trial by Combat in Medieval France" by Eric Jager, "The Last Duel" is overflowing with virtually every filmmaking tool found in director Ridley Scott's formidable creative wheelhouse.  You'll notice nods to his debut effort "The Duellists," as well as "Legend," "Thelma and Louise," "Gladiator," "Kingdom of Heaven," and "American Gangster."
Keeping the Violence in Check
Always the thinking person's action filmmaker, Scott is a master of presenting violence and gore without being gratuitous, and it always propels the narrative. In addition to the extended titular sequence which bookends the film, Scott includes a handful of battle scenes which hold nothing back. Soldiers suffer gruesome deaths which are in line with the period (the middle of The Hundred Years War) when everything takes place.
In one particularly unsettling scene depicting multiple beheadings of civilians, Scott shows immense restraint by shooting from a long distance and having all but one of the actual deaths taking place off-screen.
Far from taking place off-screen is an assault similar to one Scott included in "Thelma and Louise"—one many viewers would consider far more shocking and disquieting than any amount of gore or bloodletting and it provides the film with its main plot.
Peripheral war scenes aside, the story is set mostly in 1386 involving a "he said, she said" crime and its aftermath. The main characters are two high ranking French officers (Matt Damon as Jean de Carrouges and Adam Driver as Jacques Le Gris), Jean's wife Marguerite (Jodie Comer, "Free Guy") and Count Pierre d'Alençon (Ben Affleck), a blonde politician and power-broker who evidently was the Hugh Hefner of his time.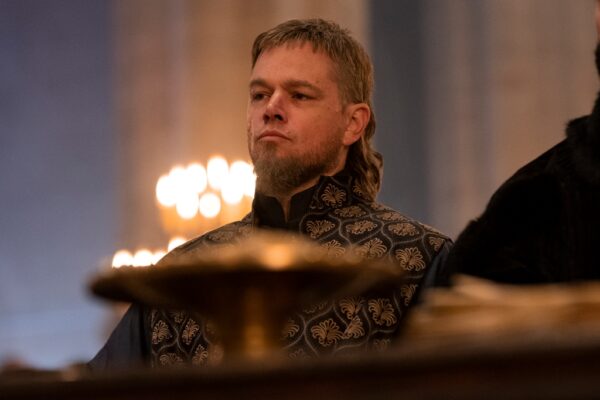 While Jean was away at war, Jacques went to his home and sexually assaulted Marguerite. In private, Jacques admits to this and claims it was consensual (or at least, whatever "consensual" meant at the time). When he describes the event to his ally Pierre, the latter tells him to forever deny it ever happened.
When Marguerite tells Jean what Jacques did, he first questions her honesty and when halfway convinced she's being truthful, interprets it as an insult delivered from his once best friend. Marguerite's recollection of what occurred never changes, even under the threat of being burned alive.
The 'Truth' Through Different Eyes
In manner not unlike that employed in "Go" (1999), "Hero" (2002), and "Predestination" (2014)—all excellent movies—"The Last Duel" borrows a great deal structurally from the 1950 Akira Kurosawa masterpiece "Rashomon." In "Rashomon," a crime is described by multiple witnesses and all of their stories contain wildly conflicting accounts while also sharing identical, often incidental details.
The screenwriters for "The Last Duel" use this storytelling blueprint as a springboard and give it a new, welcomed wrinkle. Rather than a typical full-on, three-way collaboration for the duration (a situation which often results in a watered-down, blurry mish-mash), the first two chapters (not to be confused as typical narrative "acts") were penned by Damon and Affleck in their first writing collaboration since "Good Will Hunting" in 1997 (which won the pair Oscars for Best Original Screenplay).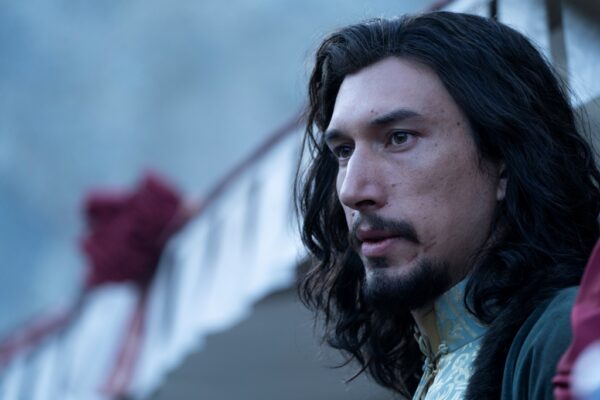 The first act (and purposefully the least revealing) is from Jean's perspective. Portrayed throughout as a dedicated defender of France, he's not well-liked and is a near-broke widower. Due his connections, he's introduced to Marguerite, whom he marries with the understanding that he will receive a handsome dowry. Although he doesn't get everything he was promised, he's somewhat content.
Act two is Jacques's version. As outwardly endearing as Jean is abrasive, Jacques is also learned, relatively erudite and comes with a breezy charm that makes him practically irresistible to every woman he meets. This appeal is slowly eroded by Pierre whose ham-handed opinion regarding everything, especially women, is toxic and Machiavellian to the nth power.
The Final Act Is Best
The third (and by far the best) act—that from Marguerite's point of view—was penned by Nicole Holofcener, an acclaimed filmmaker in her own right and best known for "Walking and Talking," "Can You Ever Forgive Me?," and "Enough Said." The idea of turning over the screenwriting duties to a female to present events from a female perspective was, if not brilliant, certainly logical. While she includes passages included in the first two chapters, Holofcener's take—and equally important, Scott's choice of camera positioning—leaves little doubt of what actually happened.
Not to remotely discount the abhorrent sexual assault facet of the story, the twisted treatment of the truth, the concept of women as property, the perception of misplaced honor and insult, and the misinterpretation or misunderstanding of the facts is what rules this movie. Toss in the concept that "truth" and "justice" could be determined by which guy could kill the other in battle under the guise of "God's will" isn't just dated, it's as if they were all still living in caves without a concept of God.
Imagine yourself as Marguerite. If your politically-arranged husband—one who kind of, sort of believes you, yet is more concerned with his reputation than your safety and honor—dies in a battle with an outwardly superior foe that you know raped you, you will be burned alive.
Let that sink in for a minute.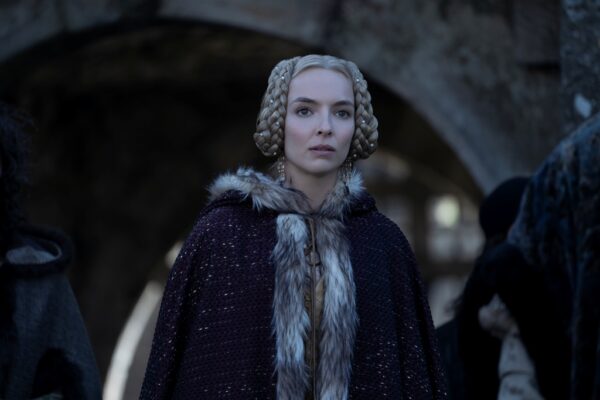 The filmmakers' ultimate achievement isn't presenting a story you will like but one you will appreciate. It is in presenting the concept "believe half of what you see and none of what you hear."
It also makes clear that one can be unlikeable yet honorable and evil can be buried just below the surface of beguiling charm.
'The Last Duel'
Director: Ridley Scott
Stars: Matt Damon, Adam Driver, Jodie Comer, Ben Affleck, Zeljko Ivanek, Harriet Walter
Running Time: 2 hours, 32 minutes
MPAA Rating: R
Release Date: Oct. 15, 2021
Rating: 4.5 out of 5