Rated R | 2h 29min | Drama | 13 September 2019 (USA)
Director John Crowley's new tear-bogged drama, "The Goldfinch," is probably one of the most anticipated film adaptations of a literary work in the past decade. The film is the transmogrified version (adapted by screenwriter Peter Straughan) of author Donna Tartt's Pulitzer Prize-winning novel of the same name, which rocked the literary world, selling millions of copies since its launch back in 2013.
It's a sprawling, 800-plus-page would-be epic that I found overly convoluted and needlessly sentimental, wallowing in its characters' despair and hopelessness.
I'd hoped that the film would fare a little better, since adapting a book to film can do wonders for a granular literary narrative, often paring back on the unnecessary or confusing bits until it emerges sleeker and more refined. Trimming the fat, if you will.
However, with its bloated cast of A-list actors adding to the film's perceived importance, and all of the pressure on the filmmakers to deliver a product that ravenous fans of Tartt's book could be satiated by, the film's prospects seemed doubtful.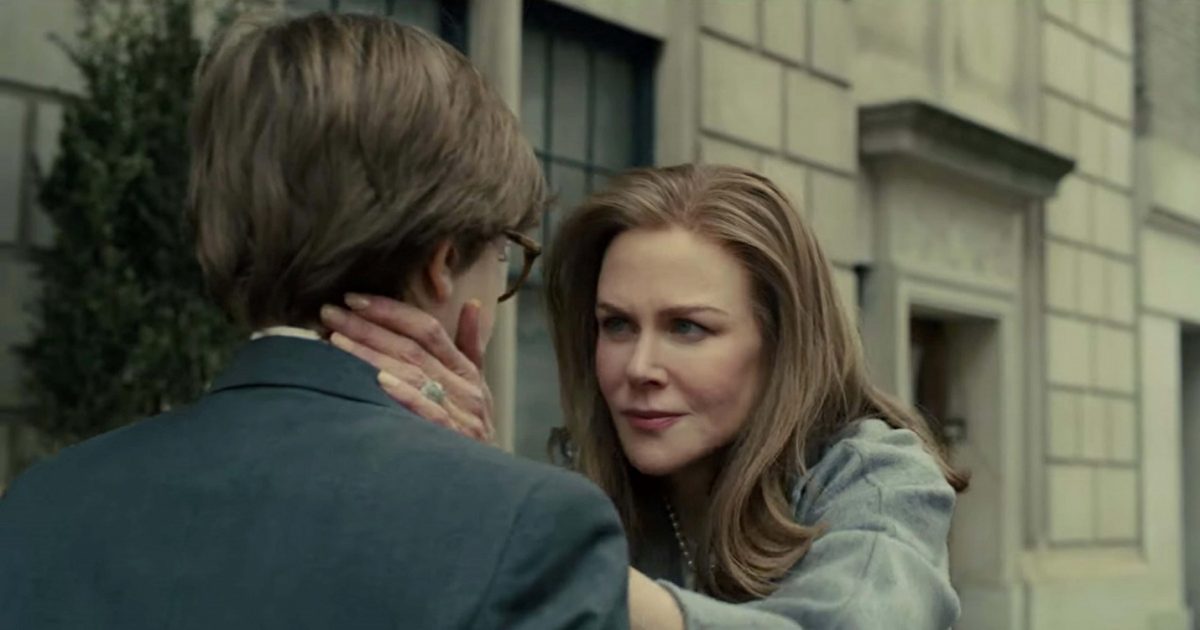 Adding Convoluted Storytelling to a Convoluted Plot
"The Goldfinch" tells the story of a 13-year-old boy, Theo Decker (Oakes Fegley), who loses his mother due to a terrorist bombing at the New York Metropolitan Museum of Art. Just as Theo is looking at the titular painting, Carel Fabritius's 1654 masterpiece "The Goldfinch," the explosion erupts. In the immediate aftermath of the catastrophe, two things happen, both of which will have lifelong repercussions on the boy's life.
First, he comforts a dying man and promises to deliver a ring to the man's business partner, Hobie (Jeffrey Wright). And second, he inexplicably cuts the famous painting out of its frame and makes off with it. This last act never made any sense to me, but apparently many of the book's readers bought in to this odd plot-framing device.
Apparently, in an attempt to punch things up a few notches from the glacial pace of the book, the filmmakers decided on nonlinear storytelling. This method can have its advantages as far as keeping fickle audiences occupied, but the tortuous, back-and-forth chronology in this film is more confounding than anything else. It really hinders the film's pacing.
Soon after the tragic bombing, Theo is taken in by the family of his late mother's childhood friend, Mrs. Barbour (Nicole Kidman). His new, extremely well-off family offers a quantum of icy solace, but nothing in the way of real warmth or compassion.
Before we even get to know these new characters to any discernible degree, Theo is off to find Hobie and fulfill the dying man's wish. Shortly after that, Theo reconnects with Pippa (Ashleigh Cummings), the young girl (Aimee Laurence) he had noticed at the museum, which results in a half-baked romantic subplot.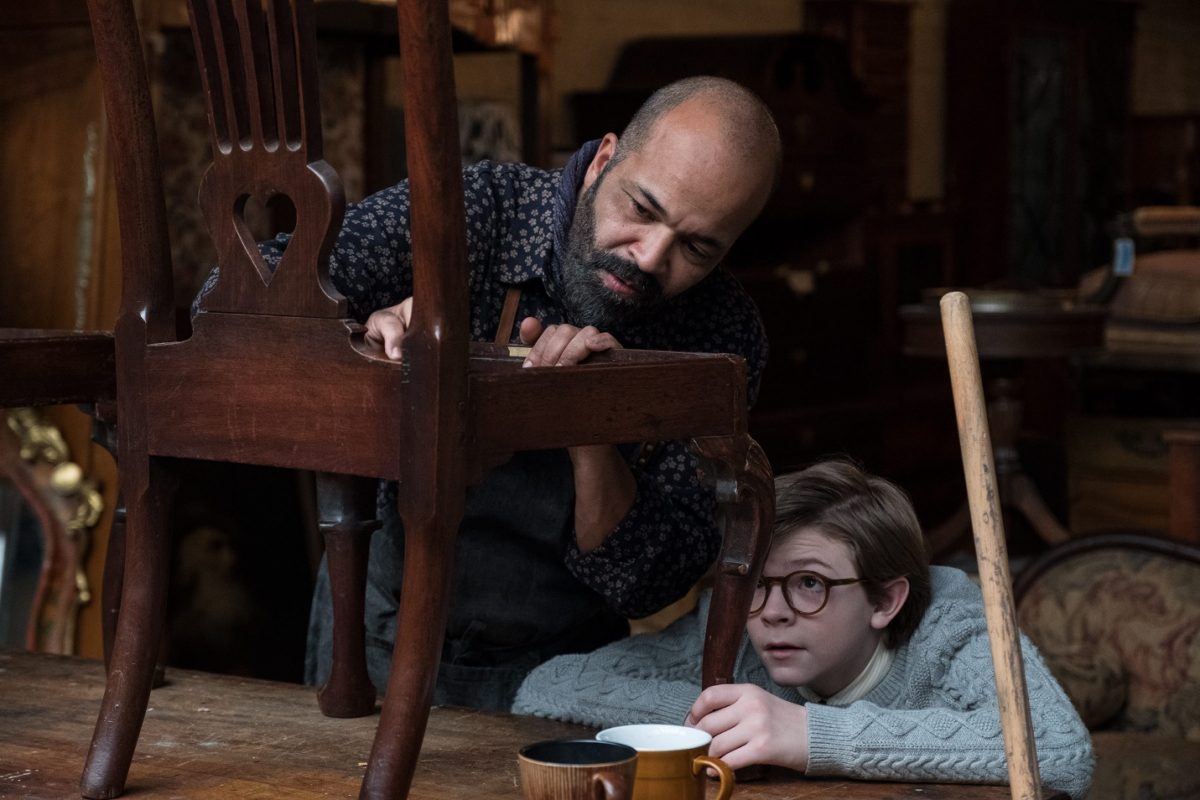 From there, we are whisked away to Las Vegas, where Theo attempts to settle into a new life with his estranged, hard-partying father Larry (Luke Wilson) and his grubby girlfriend Xandra (Sarah Paulson).
Interspersed with Theo's childhood are present-day scenes in which Theo has "blossomed" into a pill-popping, booze-swilling, grief-addled man (Ansel Elgort), who is also a successful antiques dealer.
Despite his material achievements, Theo has always been bound to his childhood trauma, just as "The Goldfinch" painting portrays a goldfinch being bound to its feeder by a chain. (What a metaphor!)
The Final Nail
Spoiler alert for the movie: The reason that Theo and his mother were visiting the museum that fateful day was because he'd been caught smoking at school. If not for his bad-boy behavior and the consequent scheduled visit to the principal's office, he and his mom would not have been passing some time by browsing among her favorite paintings. Hence Theo's guilty feelings.
The filmmakers opted to save the terrorist bombing of the museum until the very end of the movie, which is a little odd because it is such a big part of the trailer. Were it shown at the outset of the film, we might have felt more invested in Theo's character and more sympathetic to his trials and tribulations.
"The Goldfinch," then, is yet another example of a work of literature that didn't translate well onto the silver screen. In this case, part of it is due to the labyrinthine source material. The other part is that the film itself tries to convince audiences of its own self-importance, as if overly convoluted storytelling can pass off as either artistic or imaginative.
To me, the most interesting thing about the film was the painting itself. There is a scene where Hobie lectures Theo on how to discern a fake antique from a masterpiece. I think that his piece of unintentional irony sums up the entire film quite nicely.
'The Goldfinch'
Director: John Crowley
Starring: Oakes Fegley, Ansel Elgort, Nicole Kidman
Rated R
Running Time: 2 hour, 29 minutes
Release Date: Sept. 13
Rated: 1.5 stars out of 5
Ian Kane is a filmmaker and author based out of Los Angeles. To see more, visit DreamFlightEnt.com or contact him at Twitter.com/ImIanKane