Even after watching them every year, there is something undeniably heartwarming about the classic holiday films you have loved since childhood. However, there are many classic Christmas movies that you may never have seen. Although less popular than "It's a Wonderful Life" (1946) and "White Christmas" (1954), these movies are just as merry, entertaining, and uplifting.
One of my favorite Christmas classics is "Remember the Night" (1940), starring Barbara Stanwyck and Fred MacMurray. Beginning on Christmas Eve and lasting through New Year's, it depicts the most charming old-fashioned country Christmas one could hope to see. However, it is more than just a festive movie about stringing popcorn and singing carols; this film is inspiring.
"Remember the Night" shows the difference that love and kindness can make in someone's life. Barbara Stanwyck's character, Lee Leander, is a thief because, when she was young, her mother belittled and shamed her. In contrast, Fred MacMurray's character, Jack Sargent, grew up to be an honest man because his mother lovingly taught him the difference between right and wrong.
Sargent, a New York district attorney, prosecutes Leander, a beautiful young woman who stole a bracelet. Suspecting that she will be acquitted for Christmas, he gets the case postponed until January. However, he feels bad about her spending Christmas in jail and asks "Fat" Mike (Tom Kennedy) the bondsman to get her out. Jack is shocked when Mike brings Lee to Jack's apartment; Mike has misunderstood Jack's intentions. The young attorney must drive home to Indiana for the holidays, but he decides to take Lee to dinner first.
When Jack discovers that they are both Hoosiers (that is, from Indiana), he offers to take Lee to her mother's home for Christmas. Lee hasn't seen her mother since she ran away years ago. When they arrive, the cold woman (Georgia Caine) welcomes her daughter by reminding her how she always knew that she was no good. Jack saves Lee from this wretched situation by bringing her to his family's home. There, she meets his loving mother (Beulah Bondi), sweet spinster Aunt Emma (Elizabeth Patterson), and their lovably lazy serving boy, Willie (Sterling Holloway).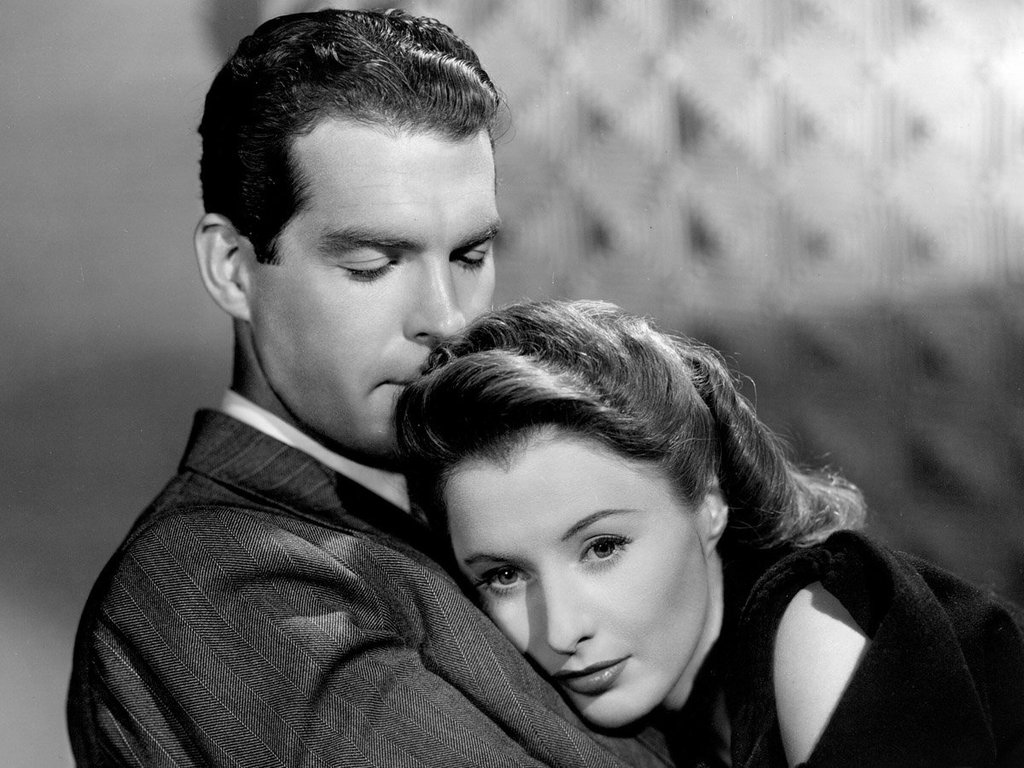 During the holidays, the Sargent family makes Lee feel special and loved for the first time in her life. Jack tells his mother about Lee's crime so she won't misunderstand their relationship. However, the wise Mrs. Sargent senses that there is more than just compassion between Jack and Lee. What future awaits the district attorney and female criminal in New York?
Love Makes the Difference
Why did this couple end up on opposite sides of the law? Although Jack and Lee both built their lives in New York, their Indiana childhoods made them who they are. When we first meet Lee, she seems like a hardened woman who has found an easy but dishonest way to make a living. She tells Jack that her mind just works differently, claiming that people have different "rights" and "wrongs." We don't realize why Lee turned to crime until we meet her mother.
Lee's mother is one of cinema's cruelest parents. Without even a hello, she summons her daughter into the dark house and immediately suspects her motives for visiting. Although Lee's mother knows nothing about her daughter's recent crimes, she ruthlessly says that she always knew her daughter would steal and recounts how Lee once stole her mission money. Lee tearfully insists that she only borrowed it but couldn't pay it back since no one would hire her after her mother called her a crook in front of the whole town. Thus, Lee ran away and became exactly what her mother always said she was.
When Jack tells his own mother about Lee's criminal record, Mrs. Sargent immediately discerns that Lee lacked childhood love. She then recalls the time young Jack took her egg money without permission. She remembers how hard he worked to pay her back once he understood what he had done. "You made me understand," Jack says. "No, dear. It was love that made you understand," his mother responds. Without such love in her childhood, Lee never understood the importance of honesty.
Paying for Your Actions
Love may teach children right from wrong, but romantic love can confuse your ideals. When Jack falls in love with Lee, he can't imagine prosecuting her and trying to send her to jail. His affection for her is so great that he forgets her past wrongs and believes that his love can change her life.
In contrast, Lee has lived selfishly since she ran away. Since no one cared about her, she didn't care whom her stealing, lying, and deceiving hurt. However, the love that the Sargents show her makes her want to reform. Mrs. Sargent's unselfish concern for Jack's well-being makes Lee understand the importance of thinking of others. Lee finally realizes that, no matter what your experiences have been, you must pay for what you've done, "Otherwise, you never learn."
This movie is a beautiful story of love's transformative power. It doesn't preach, nor is it pretentiously cheery. It doesn't sugarcoat the truth about life in middle-century America, but neither is its realism depressing. Without any objectionable content, this film manages to be entertaining, inspiring, and rejuvenating almost 80 years later. Through witty dialogue, beautiful black-and-white cinematography, and excellent storytelling, it tells of a holiday season that changes a woman's life forever. As the old year dies, Lee must put her former self to rest. Is Christmas not a time for new beginnings?
'Remember the Night'
Director: Mitchell Leisen
Starring: Barbara Stanwyck, Fred MacMurray, Beulah Bondi, Elizabeth Patterson, Sterling Holloway
Rating: Not Rated
Running Time: 1 hour, 34 minutes
Released: Jan. 19, 1940 (USA)
Rated: 5 stars out of 5
Tiffany Brannan is an 18-year-old opera singer, Hollywood historian, travel writer, film blogger, vintage fashion expert, and ballet writer. In 2016, she and her sister founded the Pure Entertainment Preservation Society, an organization dedicated to reforming the arts by reinstating the Motion Picture Production Code.