PG-13 | 2h 43min | Action, Drama, | 8 October 2021 (USA)
After 15 years and five films, Daniel Craig has retired from the role that brought him international fame and considerable treasure. Almost certainly unwittingly, Craig will also be associated with the demise of James Bond as we knew him and—if we take the ending of the movie at face value—there is no chance he will ever return.
Over the course of nearly 60 years, seven men have portrayed 007 in 25 official (and two unofficial) features and, while some of the casting transitions were bumpy, the franchise steadfastly continued without serious incident. This too will never happen again.
In acknowledging the release of "No Time to Die," a colleague of mine remarked "the Bond movies were never that great to begin with and now they are even worse." It's unintentionally funny to be sure but also dead on the mark. None of the James Bond movies were ever designed to be high-brow, classical-cinematic affairs. They've always been uncomplicated comfort-food movies. It's not quite mindless twaddle, and it's earmarked for a predominantly male audience looking for pure, unadulterated escapism. They were man-cave content before man-caves became an actual thing.
Trouble Began in 2018
Production problems for the movie began as far back as 2018 when original director Danny Boyle and screenwriter John Hodge left over "creative differences." Roughly a half dozen A-list directors were considered as replacements until longtime producers Barbara Broccoli and Michael G. Wilson handed over the reins to Cary Joji Fukunaga, a guy with little action experience whose resume included a remake of "Jane Eyre" and the heralded but little seen "Beasts of No Nations."
In tandem with seven-time Bond scribes Neal Purvis and Robert Wade, Fukunaga wrote the screenplay with later uncredited rewrites by big guns Paul Haggis and Scott Z. Burns. It was Craig's idea to bring in Phoebe Waller-Bridge (best known as the creator and star of the TV show "Fleabag") for a final overhaul.
Few, if any movies in the history of film with this many writers have gone on to achieve greatness: "No Time to Die" is just the latest victim of a "too many cooks" scenario.
If this were a labyrinthine dramatic affair along the lines of "Citizen Kane" or "Chinatown," that would be one thing, but this is a James Bond flick. All one needs to do is include gadgets, alluring love interests, cool cars, quippy one-liners, a diabolical villain, some fights, and a few chase scenes and boom—you've got your movie. But that was then and this is now and apparently there is no longer room for the classic Bond in a 21st century.
Longest in Length, Shortest in Substance
As the screenplay provides the foundation for all movies, it's easy to understand why "No Time to Die" is such a colossal failure on so many fronts. With a running time of two hours, 43 minutes, this is the longest Bond movie ever, but oddly also the one with the least actual content. Operating more as a direct sequel to "Spectre" or a Craig send-off party than an original film, it lumbers aimlessly across Europe and the Caribbean from one set piece to the next offering little in the way of variety or a cohesive narrative.
With Q (Ben Whishaw) now more concerned with putting together a quaint dinner for two, the number of "new" gadgets is reduced to two. Léa Seydoux (as Dr. Madeleine Swann) becomes the first back-to-back repeat "Bond girl" in franchise history. As Seydoux can act and is easy on the eyes, this isn't a deal-killer but when compared to the extended cameo turned in by a sinuous and spunky Ana de Armas (Craig's "Knives Out" co-star), her sullen demeanor and lack of eye-popping Bond costuming falls a bit flat.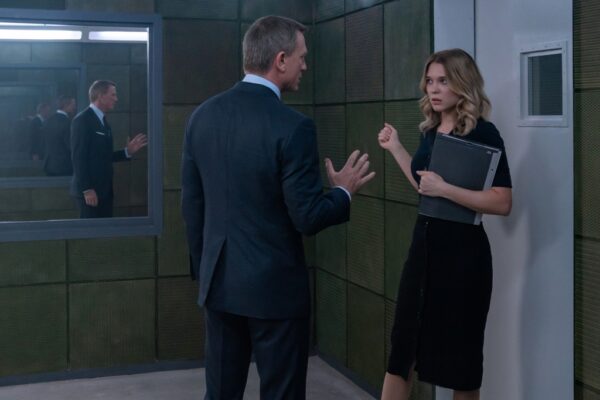 Missing the droll humor of his predecessors (especially Judi Dench), the returning Ralph Fiennes (at the behest of the writers) has turned MI6 executive M into an uber-serious and mirthless bore. More a cranky overseer than unifying leader, M thought nothing of handing over the then-retired Bond's iconic "007" identity over to franchise newcomer Nomi (Lashana Lynch). Tasked with mostly running errands for the bulk of the movie, Nomi's frequent head-butting with Bond is utterly unconvincing as is her 11th-hour change of heart.
Showing up along the way are longtime Bond characters Felix Leiter (Jeffrey Wright) and villain Ernst Stavro Blofeld (Christoph Waltz) who will, more than likely, never appear in another Bond movie.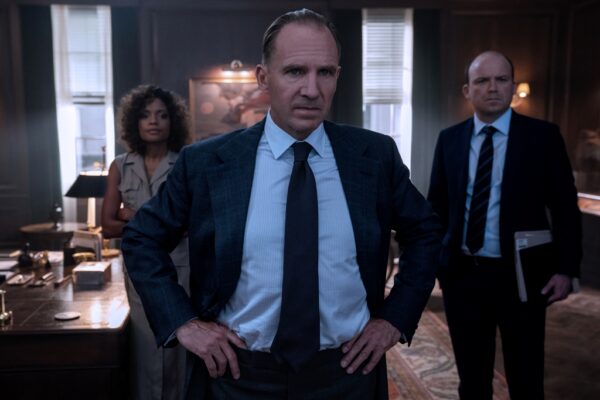 Worst Bond Villain Ever
Every action movie (not just Bond outings) is only as good as the bad guy, and Rami Malek as Safin misses the mark and by a wide margin. The third straight Oscar-winner (after Waltz and Javier Bardem) to play a Bond villain, Malek's Safin doesn't show up in earnest until the 90-minute mark, and even then he has little in the way of personality and (unless you consider using a child as a human shield) offers no danger or palpable menace. A pockmarked facial complexion and lisping whisper are no substitutes for evil.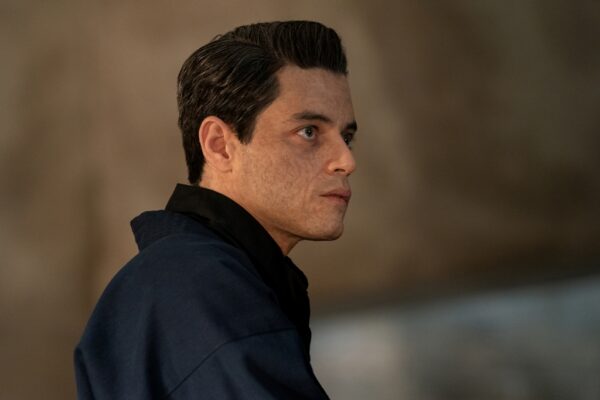 Knowing that this was going to be his last outing as Bond, Craig is ever the dutiful soldier. Following orders to the letter and proving once again that a single man with a pistol can take out scores of machine gun-toting thugs while receiving nary a scratch, Craig's resigned Bond marks the end of a cherished era.
With a feeble and maudlin coda, "No Time to Die" is a perfect match for singer Billie Eilish's coma-inducing opening credit theme song. We get a lame villain, a tame love interest, little technical dodads, few fights and chases, and next to no wit—what a pity that this perennial franchise, one which provided so much joy to so many fans the world over, has been obliterated.
'No Time To Die'
Director: Cary Joji Fukunaga
Stars: Daniel Craig, Léa Seydoux, Ralph Fiennes, Lashana Lynch, Rami Malek, Ana de Armas
Running Time: Two hours, 43 minutes
MPAA rating: PG-13
Release D ate: Oct. 8, 2021
Rating: 1.5 out of 5