PG-13 | 2h 10min | Comedy, Mystery | 27 November 2019
Much like Westerns, murder mysteries (at least good ones) seem a rarity these days as far as the film world goes, with a few exceptions. It's not clear why the storied genre has declined through the years, but it may have to do with the generally shortened attention spans.
In such classic films as 1941's "The Maltese Falcon," to the various Sherlock Holmes films, all the way up to 1995's "The Usual Suspects," audiences were invited to deduce who they thought the murderer was, since the killer's identity always remained a secret until the film's very end. And that obviously requires patience.
But don't tell writer and director Rian Johnson that. He seems to have single-handedly reinvigorated the genre with his new film "Knives Out" and proven that whodunnit flicks aren't quite done. Johnson knows the tropes of the genre (what I like to call "mansion murder mysteries") well, and audiences are invited to tag along with the detective in his investigations.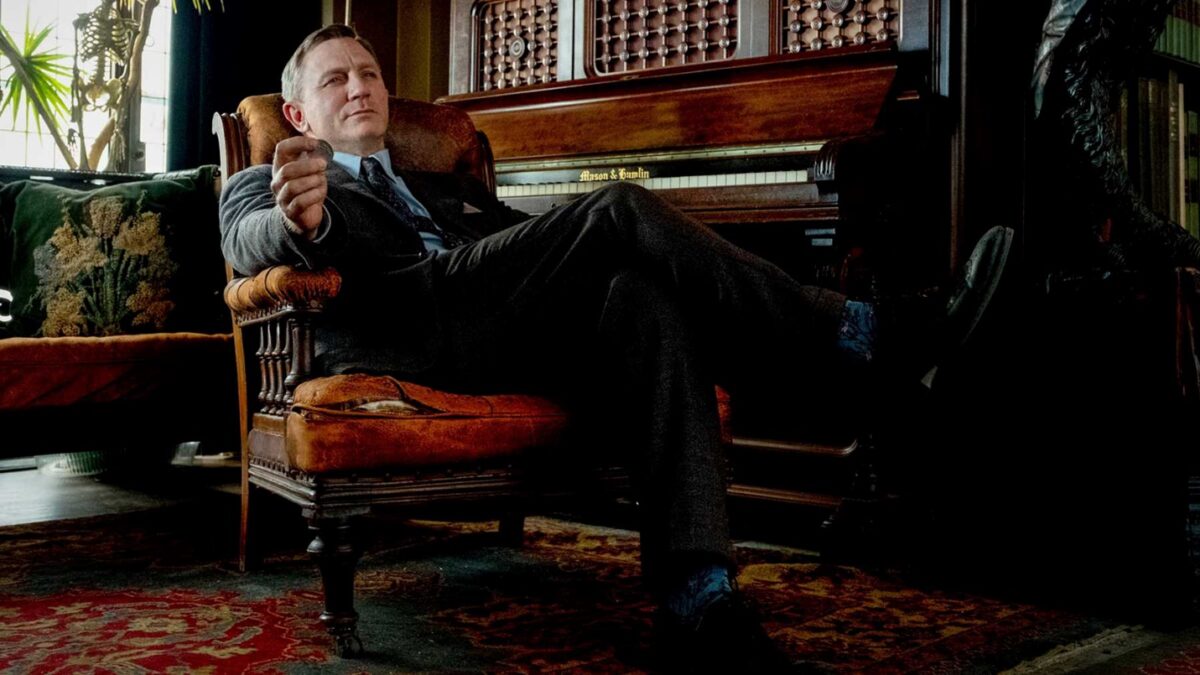 The film's setting is the Thrombey Estate, an imposing, multistoried mansion complete with dusty antique furniture, candelabras, and archaic weapons of all sorts adorning the walls. It's reminiscent of other gargantuan manors, such as those featured in "Clue" (1985), "Murder by Death" (1976), and many other films. In other words, if this residence had walls that could talk, it would have many sordid stories to tell.
The 85-year-old patriarch of the Thrombey clan, Harlan (Christopher Plummer), has apparently been murdered. Ironically, the man himself was a crime/mystery novelist of considerable acclaim. He was supposedly found dead by his housekeeper Fran (Edi Patterson) and was in the midst of scheduling a reunion with his various family members, who have largely been at odds with one another.
Detective Benoit Blanc (a very game Daniel Craig) has been assigned to investigate the murder and commences to gather clues and interrogate those suspected while brandishing a somewhat dodgy Southern accent.
Although Craig is the production's main star, the supporting cast—as the various suspects—is a star-studded affair comprising the who's who of Hollywood's glitterati. We've got the ever-versatile Michael Shannon ("The Shape of Water"), who plays Harlan's youngest son; Jamie Lee Curtis as Linda, Harlan's daughter; Don Johnson as her shady husband, Richard; Chris Evans as their wastrel son, Ransom; and other, equally recognizable faces.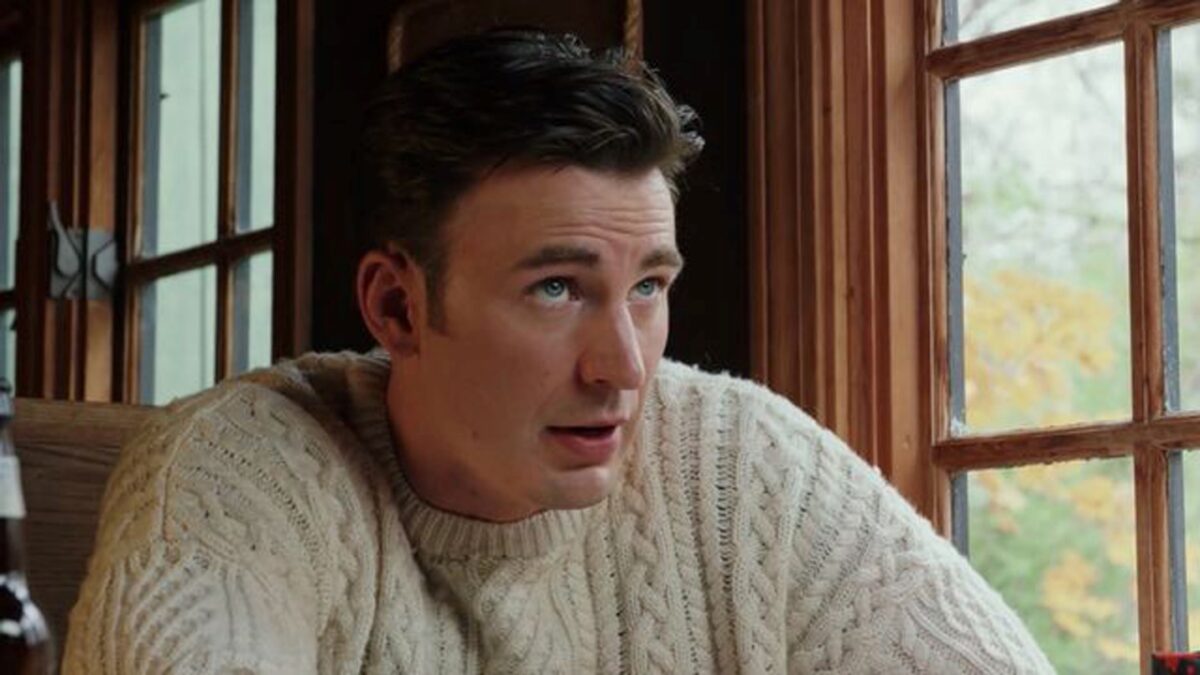 As Detective Blanc interrogates the family, it becomes evident that each of them has their own motive that could potentially single them out as the prime suspect.
What is brilliant about the film is that the suspicious characters engage in behavior that is as telling, perhaps even more so, as what comes out of their mouths. Whether it be the pursing of the lips, a raised eyebrow, or an uncomfortable shift in one's chair, the film harkens back to a bygone age where subtlety was the order of the day, and audiences were routinely invited to discern whether any of these abstruse elements were sufficiently noteworthy to raise their suspicions.
This movie doesn't take itself too seriously, though, and you can see that the all-star cast is clearly enjoying their clever, tongue-in-cheek lines. Craig chews up scene after scene, even when he isn't saying anything. You can see that he's quite an actor's actor. And his role here could easily be shown in acting lessons as a masterclass in how to carry yourself with gravitas, without being showy.
The rest of the cast is also superb, with the always excellent Jamie Lee Curtis standing out in her role as Harlan's indecipherable daughter. The imposing mansion itself seems like one of the film's characters, and the surrounding autumnal pastels of the New England countryside are breathtaking to behold.
"Knives Out" is a throwback to earlier eras in cinema, but instead of coming off as an outmoded dinosaur, it's clever and fun. That makes the genre feel new again, and hopefully ushers in a new wave of murder mystery motion pictures.
'Knives Out'
Director: Rian Johnson
Starring: Daniel Craig, Chris Evans, Jamie Lee Curtis
Rated: PG-13
Running Time: 2 hours, 10 minutes
Release Date: Nov. 27, 2019
Rated: 4 stars out of 5

Ian Kane is a filmmaker and social media manager based out of Los Angeles. To see more, visit DreamFlightEnt.com or contact him at  facebook.com/dreamflightent or Instagram.com/ImIanKane