R | 1h 46min | Drama, Romance, Coming-of-Age | 01 August 2022 (USA)
Although part of the "Teen Flick" genre, coming-of-age movies tend to be far more dramatic and insightful than their low-brow counterparts.
When done right ("American Graffiti," "Stand By Me," "The Last Picture Show," the John Hughes films from the 1980s), these productions can also appeal to older audiences, who blanch at the very idea of ever watching anything along the lines "American Pie" or "Porky's."
In a year strewn with impressive debuts (including "A Love Song"), the curiously titled "Icon" is the first feature effort from director Tony Ahedo (who also writes and produces), and it shows immense promise while straying far from the usual mainstream coming-of-age tropes and conventions.
Spare and occasionally artsy, "Icon" nonetheless addresses authentically universal, or, at least, American themes to which practically everyone over 30 who has slipped up in their youth can relate.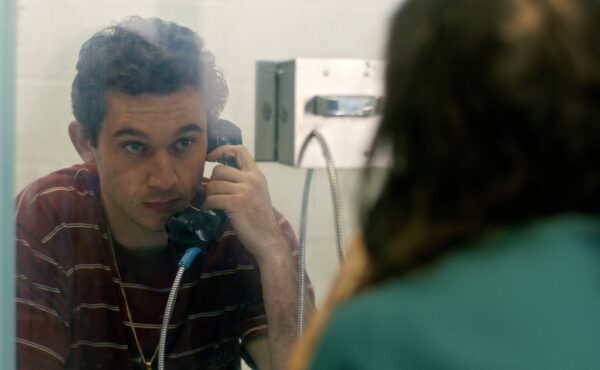 The tagline on the film's poster: "Real love. Real problems. Real life." is a dead-on-the-mark description of the contents.
Different Out of the Gate
It's evident we're in for something completely different during the movie's opening title sequence showing Ana (Devon Hales: think a younger, fairer Ione Skye of "Say Anything") and Sam (Shia LeBouf's taller doppelganger Parker Padgett) making out in the back seat of her car, bathed in purple neon light. Ahedo calls on us to use our imaginations rather than depending on base visuals.
We get the impression the pair don't know each other too well, because the next day at school they steal sheepish glimpses of each other while holding court with their own cliques and later he accidentally on purpose runs into her at the drug store where she works. The snappy banter interchange between them is playful, yet exacting and to the point.
Ana makes it clear that in spite of the previous night's events, Sam will have to properly woo, charm, and court her if they are to become "an item."
Through condensed (but not rushed) time compression, Ahedo strings together a dozen or so dialogue-free snippets showing Ana and Sam's deepening relationship, while taking up less than 30 seconds of screen time.
Whether it be frolicking at a Florida gulf beach, him teaching her how to skateboard or their wistful silences, it is highly economic and effective and something that in lesser hands would have taken five or 10 times longer.
The arguable emotional highlight of the first act occurs in the school gym where Ahedo, from a distance of 25 or so feet employs an uninterrupted still shot where Ana delivers Sam some sobering news. We never hear them speak but can see her mouth the words "I'm pregnant" immediately followed by the stunned Sam crumpling to the hardwood floor.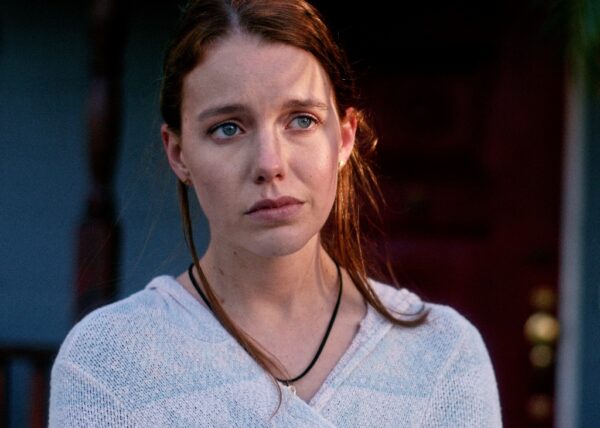 Not letting Sam or the audience off the hook, Ahedo allows the scene to go on for 30 more nerve-wracking, motionless seconds until Ana stiffly exits, stage right.
From this point forward, Ahedo shifts the attention slightly away from Ana and focuses on Sam, yet another atypical narrative device for a movie of this ilk. A seemingly well-adjusted guy, Sam plays on the school basketball team, guitar in its band and, by all accounts, seems happy and content.
He is close with his waitress single mother Lisa (Julia Denton) and only has fond toddler-age memories of his now absent father (presented in flashback). He assures Ana that he will support whatever choice she makes regarding her pregnancy. The decision is currently in a state of flux.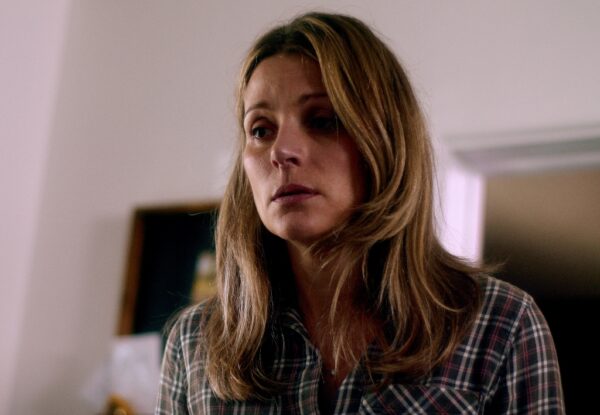 Much of the second act's material often takes on the pensive and uncertain air of the overlooked James Ponsoldt 2013 gem "The Spectacular Now," starring Miles Teller and Shailene Woodley.
Not knowing what to do next in this type of potentially life-altering situation is far beyond the scope of most if not all teens, regardless of their class, wealth, or level of intelligence.
It is how Ana and especially Sam handle it at the start and then deep in the third act which provides the film with its most overwhelming and thoroughly unpredictable narrative arc.
Sam makes some bad choices, and suffers as a result, but we're confident that he truly wants to avoid the dubious decisions committed by his father.
No Spoilers
To reveal any of the details regarding a late-in-arriving subplot involving one of his dad's old girlfriends would be patently unfair to potentially interested viewers, but it is safe to say this revelation provides Sam with some much welcome clarity and insight.
The same can be said about what transpires in the movie's final 10 minutes, although insinuating that it will lift your heart wouldn't be out of order.
The content of one's character isn't measured when life is hunky-dory, but rather when it tosses us 90 M.P.H. curveballs and the kind of sticky adversity we wouldn't want to wish upon our enemies. It is if and when these hurdles are cleared do we experience spiritual growth and enlightenment and as a result, become wiser and hopefully better people.
I, for one, can't wait to see Ahedo's next project, the thriller "Spirit" (also featuring Denton) due out later this year. He is one of the most unique and interesting young filmmakers to come along in the last decade.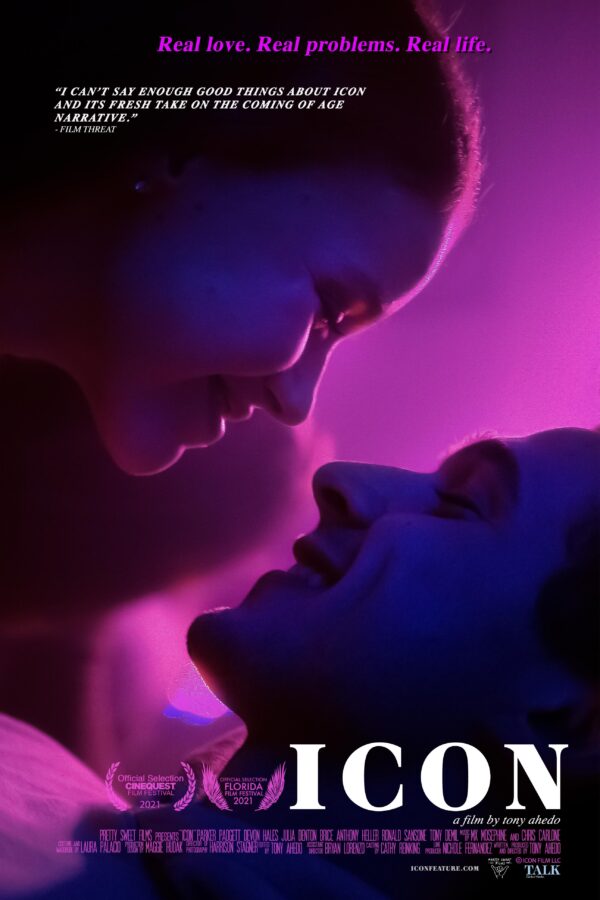 'Icon'
Director: Tony Ahedo
Stars: Parker Padgett, Devon Hales, Julia Denton, Brice Anthony Heller
Running Time: 1 hour, 46 minutes
MPAA Rating: R
Release Date: Aug. 1, 2022
Rating: 4.5 out of 5